The Secret to Wrapping Presents with Burlap Ribbon
Burlap is a boundless fabric that never ceases to amaze me. Whether you want to decorate your home, use it in your garden, make burlap sacks for racing, or gift wrapping; you can depend on burlap to get the job done. Use burlap to be artsy or handy, there are so many amazing craft projects that can be made with it.
Luckily, whatever you choose to make will last you a long time and be a precious sight to see. It's hard not to fall in love with burlap's rustic charm, especially when you can modernize it and mix it with other materials. There's a style to appeal to everyone's taste.
[caption id="attachment_9578" align="aligncenter" width="350"]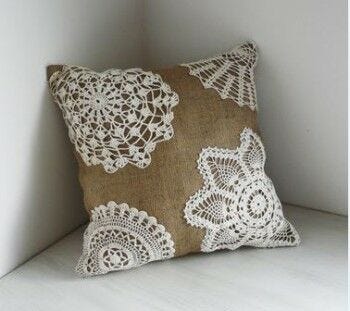 via
Urban Analog
[/caption]
Most people are unaware of the amazing benefits burlap possesses. It is biodegradable and recyclable making it eco friendly. In addition, it is also a renewable resource as it comes from the jute plant. People are making the switch from plastic bags to burlap since it will break down far more quickly than plastic does.
[caption id="attachment_8942" align="alignright" width="400"]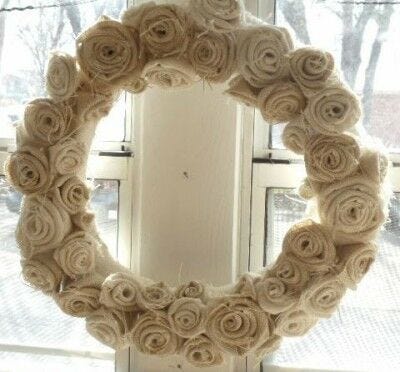 via
Oh Pardon My French
[/caption]
There's something about burlap that gives a warm, folksy feel whenever its presence is around. It may be a modest material but it's been used to make grand statements in fashion, home decor, and even weddings. People are currently enjoying burlap bags, shoes, bracelets, dresses, pillows, garlands, lamp shades, curtains, cards, and even for wedding decor. Burlap has become the go-to and is utterly fabulous!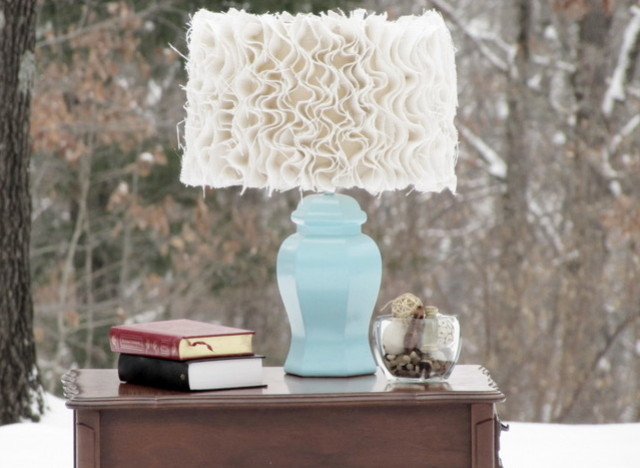 via HuffPost
When wrapping gifts with burlap, presentation is everything. If you are going to be using burlap you have to stay committed and should use it in a fun way. Be creative, open minded, and pick a color scheme!
So what's the secret? Well since you asked- I'd say the secret to truly nailing burlap wrapped presents is to be innovative and be clever. Most importantly, don't only use burlap ribbon to tie a ribbon!
Instead, arrange it in different patterns, add buttons or silk flowers, and use different colors. Our burlap ribbon comes in seven different colors. Don't be afraid to mix it up, especially if you are using solid colored wrapping paper.
The next time you exchange gifts to your nearest and dearest, make it a game! Make them choose which gift wrap represents them and see if they select the correct present. They will be flattered and impressed that you took the time to wrap their gifts with such thought and detail. Show everyone how much can be done with burlap and blow them away.
Enough talk, learn how to gift wrap with burlap ribbon in more ways than one!
 Overlap Patterns & Pre-made Gift Bow 
I'd say this is one of the easiest ways to wrap with burlap ribbon. If you are new to gift wrapping with burlap then try different patterns and colors and top it off with a pre-made bow. Given its popularity, adding a touch of burlap gives it a personal look. Simply wrap your burlap ribbon around the gift then stick a pre-made bow wherever you'd like.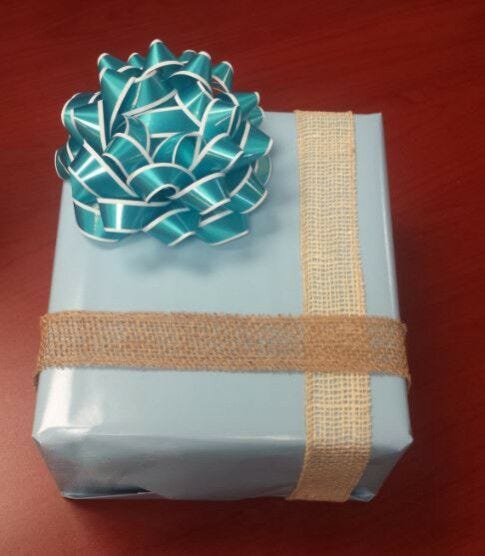 These are both such simple looks but give the appeal of time, love, and effort.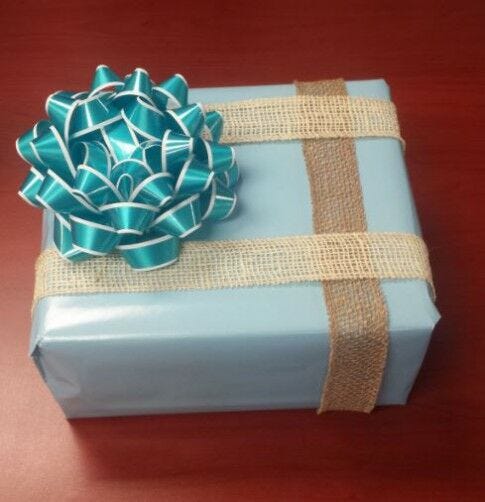 Vibrant Colors & DIY Burlap Ribbons/Bows 
Take it a step further by mixing satin ribbon and making burlap ribbon stripes.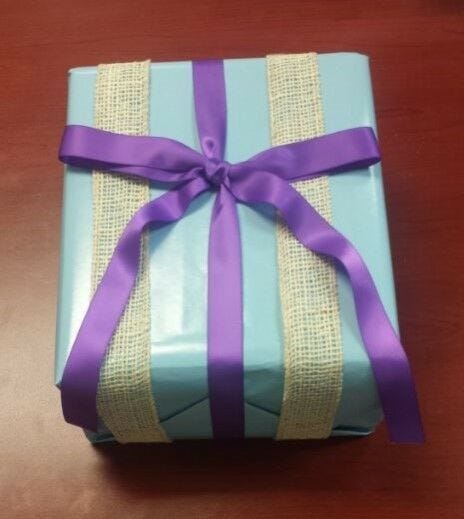 If you aren't afraid of burlap then don't hold back! Challenge yourself by mixing vibrant colors and even make your own burlap bow. I made mine with ivory and orange burlap. I think this color combo looks great for Summer/Spring birthday presents and definitely baby shower gift wrap for baby boys.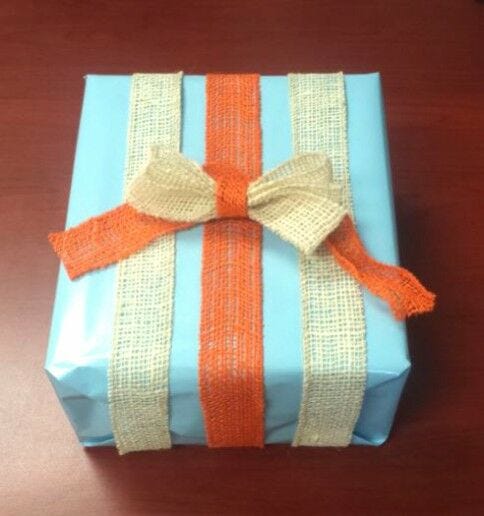 I thought you'd never ask, of course you can make a ribbon with burlap. Leave the ends straight...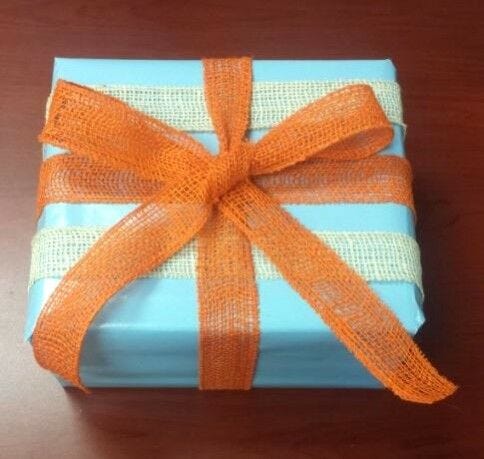 or twist them to give it some pizzazz.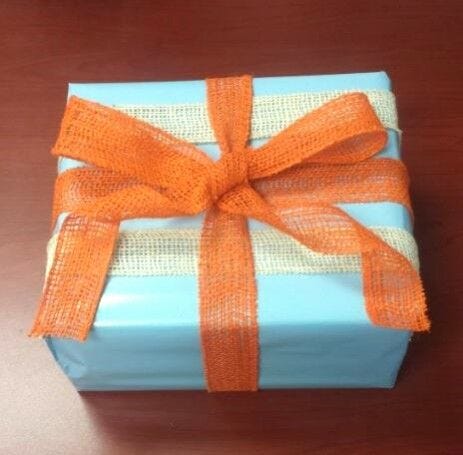 It's a wrap with burlap!