It's Friday at work and you're drained. Mentally, physically, you just can't adult anymore.
Am I the only one that feels this way? I can bet my hard earned paycheck that I'm not! So, what are you to do when you roll out of bed on Friday and literally have to drag yourself to work and get through the day? Want to learn how to survive Fridays at the office?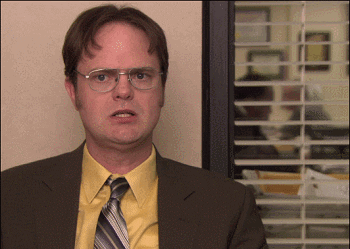 I have yet to find the perfect cure on how to survive Fridays at the office, but I've gathered a list of tips that have helped me (most of the time) and will hopefully help you get to the weekend without ripping your hair out.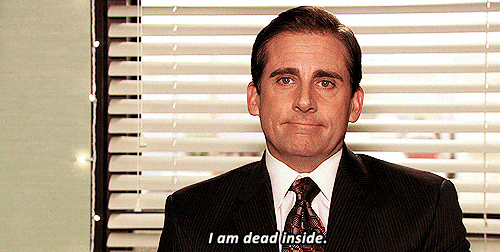 1.Leave the fun stuff for the afternoon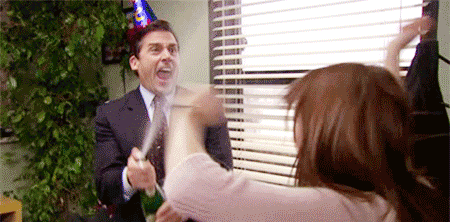 This one helps me out a lot. I try to get the mundane stuff done during the morning so I have something to look forward to in the afternoon. I do a lot of work (okay, all of my work) in Excel, so by lunchtime my eyes are literally bleeding. I save all of my fun Photoshop and blog work for after lunch, that way time flies. When I'm doing something creative like writing, drawing or designing something, I don't even notice the time passing. Soon 2 o'clock is almost 5 o'clock and my work day is basically done. But what happens when the morning is dragging and you need to get through that mundane work? Read on to my next tip.
2.Listen to music, podcasts, or radio shows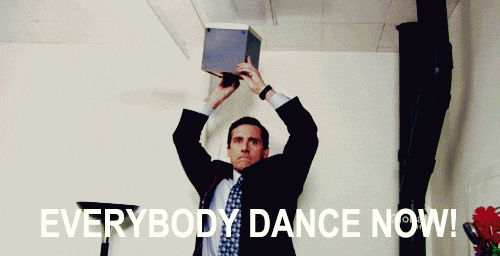 The thing I look forward to every morning is listening to my favorite morning show on the radio. I wake up to it, listen to it through breakfast and during my drive to work, and then turn it on as soon as I arrive at work. Not only are the hosts hilarious, they talk about interesting stuff a lot of the time. I start work at 9 a.m. and the show ends at 10 a.m. so that first hour flies by everyday! I also recently discovered that there are archives of the show, so I can listen all day if I want.
If I get bored with that though, the next thing I do is turn on my music. Most of the time music helps me get my mind off the boring stuff and I just kind of power through without thinking about it because I'm singing along in my head. On Fridays, I try to keep the music up beat and fun to keep me quasi awake.
Another thing I've been getting into a bit is podcasts. Sometimes it's hard for me to focus on them, but when I can, the time stops dragging.  I also get to learn something new! There are so many podcasts to choose from, from interesting stories to cool lectures. And I don't feel like I'm wasting my time, because I'm multitasking by getting work done and getting a little smarter at the same time!
3.Learn something new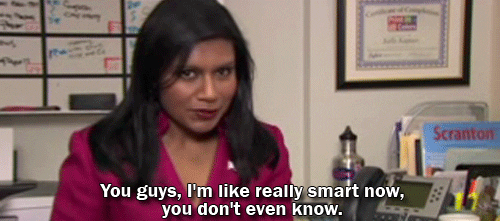 Speaking of learning something new, try using dead periods at work or taking a break from what you're doing to do some research on a topic that interests you. Not only does it you expand your horizons, it gives your brain a bit of a break so you can return to your work task refreshed and ready to go!
4.Chew Mint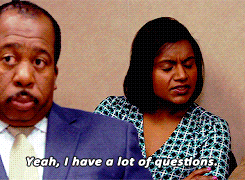 Okay so this sounds kind of crazy but I took the time to take my own advice and did some research for this blog post, and there's actually scientific evidence that supports it! So, apparently peppermint increases oxygen flow and also increases blood pressure, which is a way to stimulate physiological arousal. What does that actually mean? Well, if peppermint brings more oxygen to your blood and blood brings oxygen directly to the brain, which is consequently sped up by higher blood pressure, then your brain gets more oxygen at a higher rate which therefore increases concentration and focus.  Whew! Make sense? Good. And even if it doesn't actually work, you'll have some fresh breath! Win-win.
5.Nap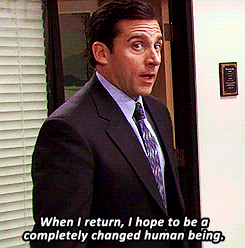 So I know this may not always be possible at most work places, but if it is, this is another way to reset your brain and catch up on that sleep you're not getting at night. Not going to lie, sometimes when I'm really dragging, I'll head to my car and relax for a bit and then take a quick 20-30 minute nap during my hour lunch break. Sleep is a huge priority for me and luckily I have the opportunity to do this. The key is not to over sleep, or you'll just wake up groggy and cranky. Also, just getting out of the office is a nice mental break. If you're not allowed to nap, there are other ways to get over that afternoon slump such as exercise!
6.Exercise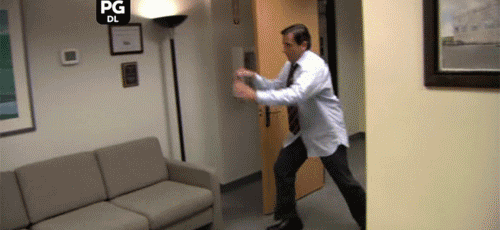 We all know by now that sitting in a chair all day is one of the biggest health risks there is. From heart disease to diabetes and even premature death, sitting at a desk is slowly deteriorating our health. Scary right? Unfortunately for a huge majority of us, the reality is we have to sit for eight hours a day. Well, a good way to counteract this, as well as wake up a bit during the day, is to exercise during your lunch break, or at least get out and walk around a bit. If this isn't feasible, try to get up once an hour to walk around your building or to take a trip to the bathroom. Moving around stimulates blood flow, which helps stimulate your brain. And you're killing two birds with one stone by counteracting your sedentary lifestyle.
7.Coffee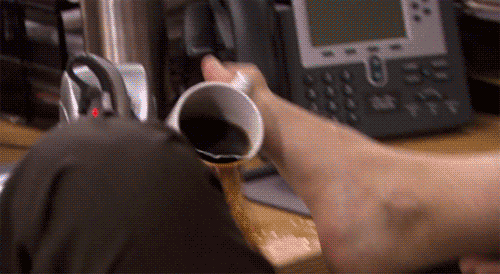 And if all else fails? COFFEE. Try not to overdo it, but a good cup of joe in the morning or afternoon (or let's face it, maybe both), might just give you that little kick you need to make it to the weekend.
With the weekend almost here, hopefully these tips will help you get ready for powering through Friday and get you excited for the weekend! Good luck!