Being in the dead of the summer heat, we're in prime pool party season! We thought it'd be a great idea to whip up some cute pool party invitations to get in the spirit and to have something a little more special to send, rather than just the generic invitation.
After experimenting a bit, I settled on making a mermaid tail, a beach ball and a Popsicle, all which turned out fairly well, if I do say so myself!
These are pretty self explanatory, mostly just cutting and decorating, but I'll walk you through a couple of key steps so you can make some great invitations for your next pool party!
Mermaid Tail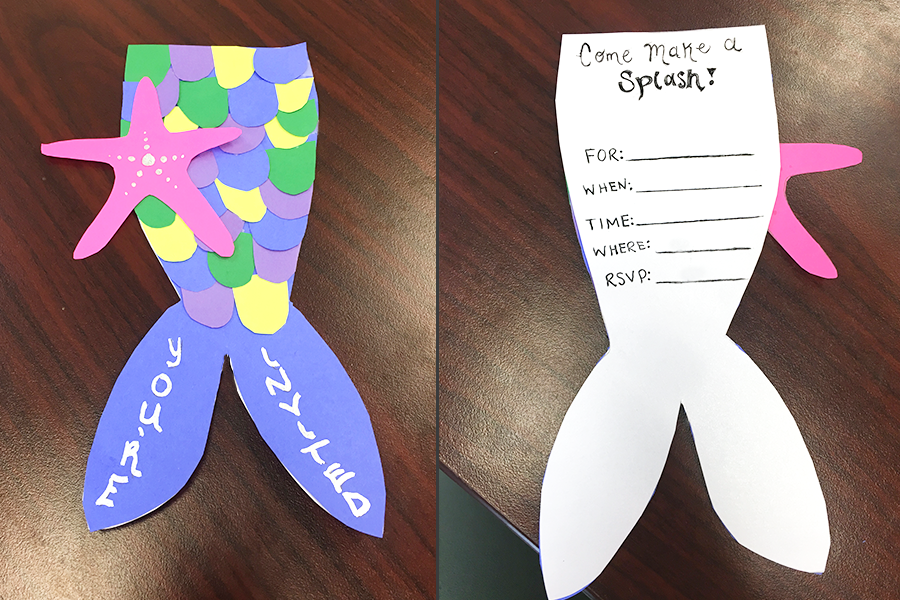 First, you're going to start out drawing the shape of the mermaid tail on colored card stock or paper. I chose JAM's Brite Hue Ultra Blue 24lb paper. After you cut this out, use it as a tracer and make one out of white paper for the backing. I used JAM's Stardream Metallic Crystal. If you're not great at free-hand drawing, I'm sure there are plenty of templates you can print out to use as a guide.
After gluing your backing on to your colored paper, you're going to get started on the scales. I chose four different colors of paper, within the same color family, but you can really do whatever you want. Get creative! Cut small semi-oval shapes and glue them on any way you want. I didn't use a specific pattern.
Lastly, you're going to draw a starfish. I chose our Brite Hue Ultra Fuchsia 24lb paper for this. Glue that guy on and decorate as you please!
On the back, I chose a fill-in style for the details of the party but you can customize this as needed.
Popsicle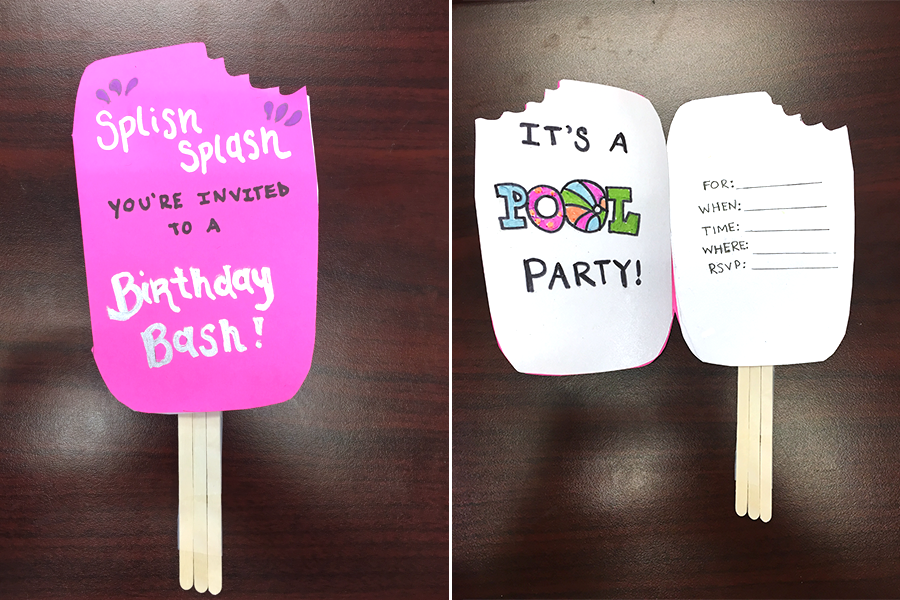 Choose a fun color card stock or paper. Again I chose JAM's Brite Hue Ultra Fuchsia. What? I love pink, clearly. Anyways, after you chose your color, get drawing. Make sure you leave enough paper so you can fold it over.  I freehanded it, but again I'm sure there's a template you can use to trace. When you're done drawing fold the paper over and cut out the shape so you end up with a booklet type Popsicle.
Next, chose a white paper for the inside. Trace your cut-out Popsicle and do the same thing with the white paper as you did with the pink paper. Glue the white paper inside of the pink paper.
Now that you have your card, get out your markers and start decorating. The world is your oyster, so make the card your own! Or copy what I did. Either way, I'm sure your card will turn out perfect!
The last thing you're going to do is add the Popsicle stick. Hot glue it on the back, and voila! Mission Popsicle Invitation complete!
Beach Ball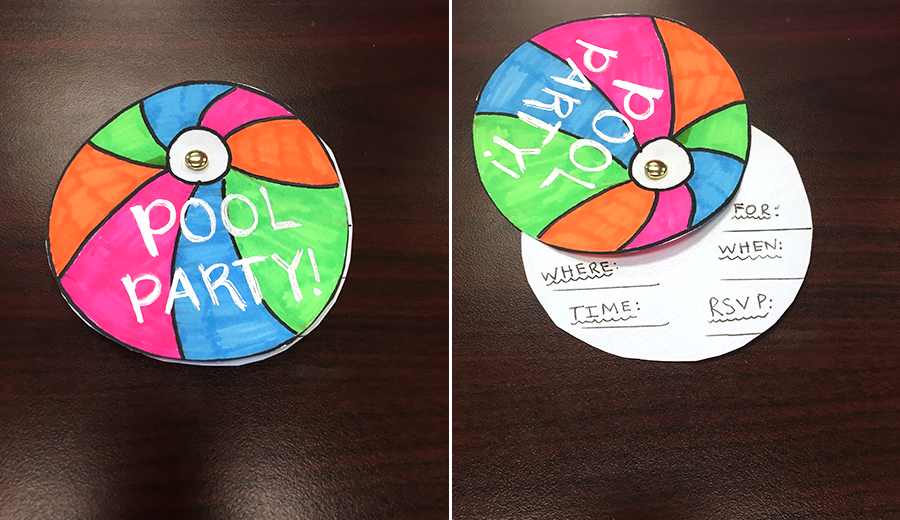 Find something circular to trace. Once you have your circle, draw your beach ball and color it in.
Next you're going to trace that same circle onto white paper. After you cut it out, line up the two circles so the little circle on the ball is closest to the upper left side of the ball. Use a round head brass fastener to secure the ball so it can move.
On the inside, fill in your party details as you wish!
And there you have it. Three cute and personalized pool party invitations for your summer pool bash!