Colorful Paper Weaving Crafts Your Kids Should Learn
Paper weaving crafts only require paper, scissors, and glue. Children can create simple designs with different colors as early as 5 years old. It's a great fine motor activity and will increase your children's coordination and concentration. Introduce paper weaving to your kids and teach them how people used to make clothing and quilts. Paper weaving can be a very exciting activity with the use of many different colors. Frame your children's paper weave patterns and put them on display.
After your children get the hang of paper weaving, they can also make animals, place mats, checkerboards, and even baskets. Making paper weaving crafts will come in handy on rainy days or for Show & Tell.
[caption id="attachment_10423" align="aligncenter" width="364"]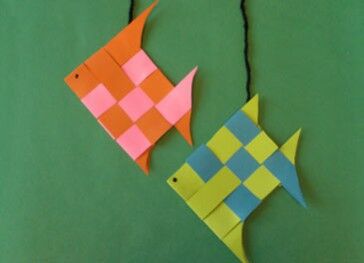 via
Family Education
[/caption]
You can never get bored with paper weaving with the freedom to weave in any direction you want and using a variation of colors. There will always be a more advanced paper weave pattern you can learn. Teach your kids the basics with these easy steps and challenge them day by day. Then show the how far they've come by comparing their very first paper weave project with their latest ones!
What You'll Need
Cardstock Paper (2-3 different colors)
Scissors
Tape or Glue
If you're not quite ready to let your kids use scissors then do steps 2 & 3 and let them paper weave!
Step #1
Fold a sheet of paper in half. If your paper is a rectangle then cut it into a square.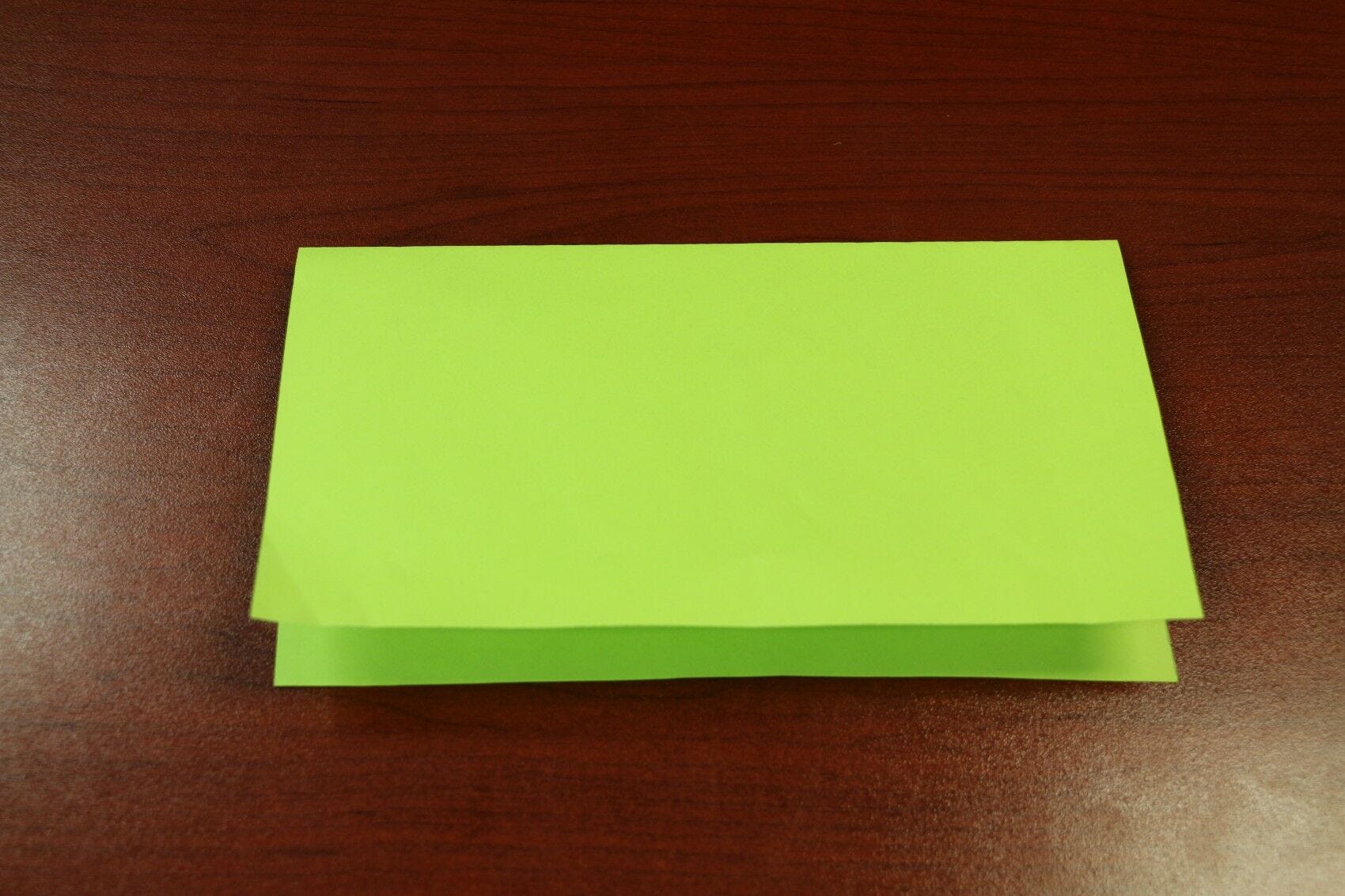 Step #2 
Cut slits at the crease and be sure to make them even.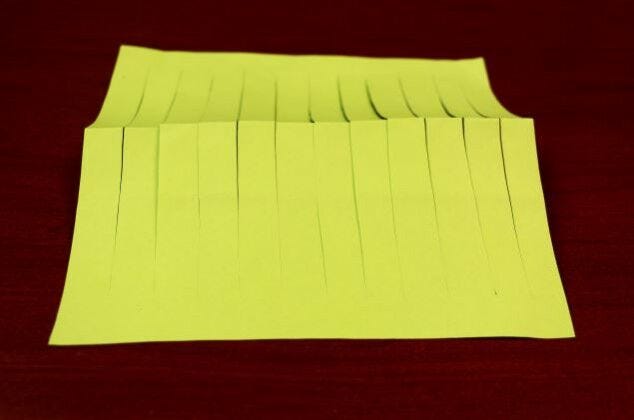 Step #3
Cut out different paper strips used at least two different colors.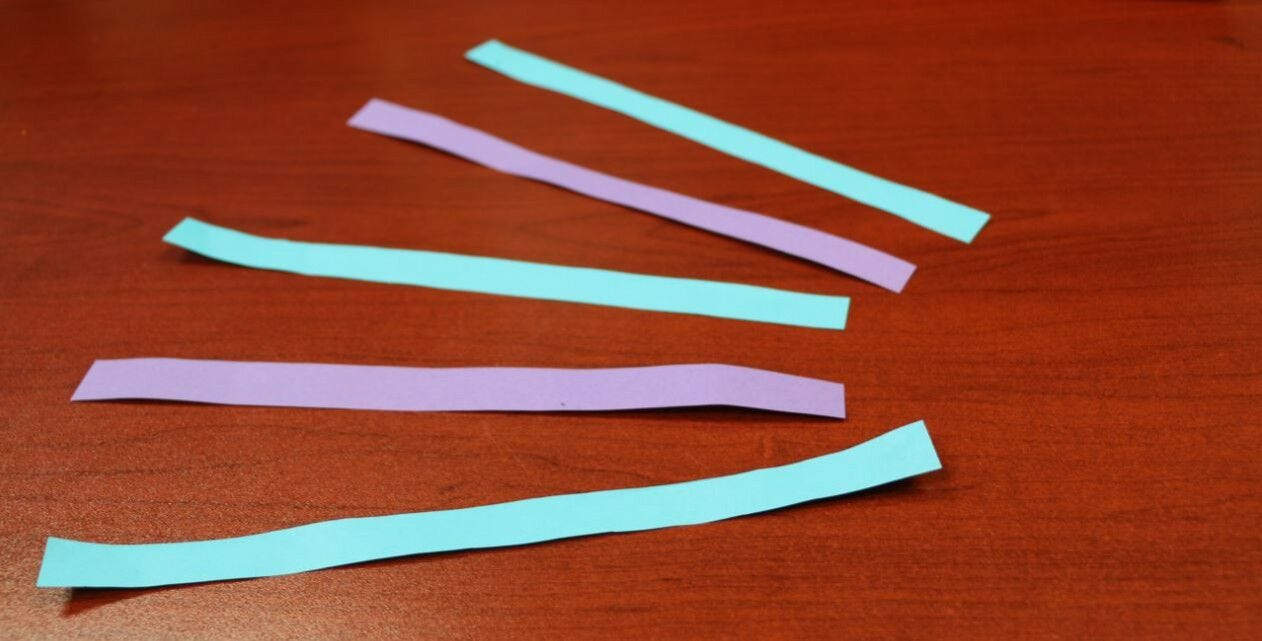 Step #4
Time to paper weave! Weave the paper horizontally by putting your paper strips over and under the slits.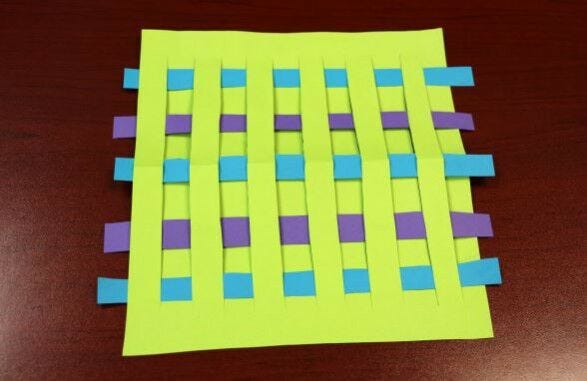 Step #5
Turn your project over and glue the ends of your strips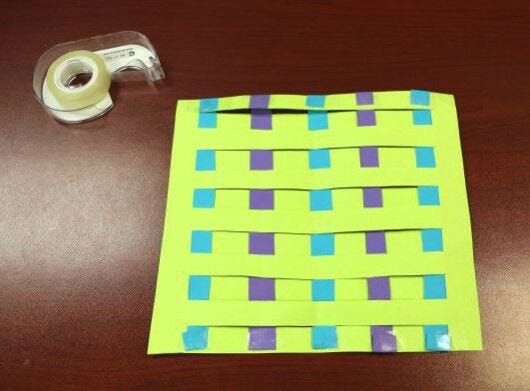 Step #6
Take a sheet of paper that is bigger than your project and glue your paper weave on to it.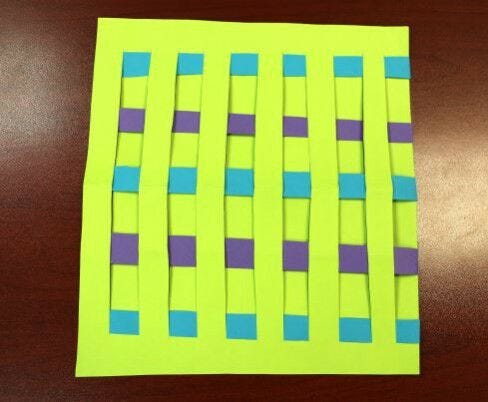 Thanks for learning about paper weaving crafts with JAM!