How to Make a 3D Paper Garland You Can Use Anywhere!
Need a party decoration? Want to make your desk pretty? Deciding on a new look for your dorm room? This 3D Paper Garland is so easy but oh so cute! I always wanted to try this, because I'm kind of obsessed with paper. Trust me, it's better than having a shoe obsession or like a TV obsession - less expensive anyway. Okay, got sidetracked. Here we go.
What You Need: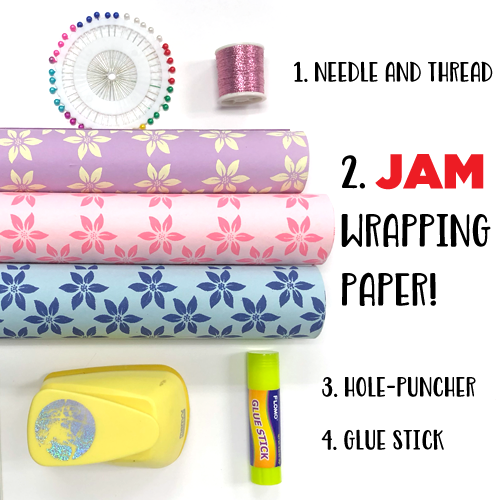 Needle and Thread
JAM WRAPPING PAPER, we used our Handmade Wrapping Paper Rolls but pick any! Is it Christmas time?  Use our Christmas Wrap for some cute Christmas decorations!
Hole Puncher (Any size)
Glue Stick
How to Make a 3D Paper Garland:
Step 1:
Punch 6 circles out of your wrapping paper of choice. 6 circles complete one 3D circle, so get ready for some hard punches ahead!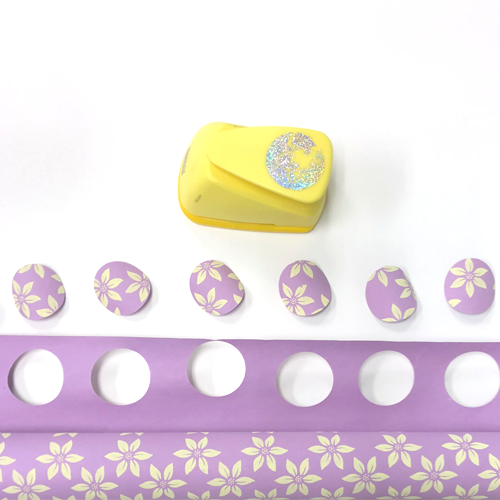 Step 2:
Fold your circles in half, having the design that you want folding inward. As you can see from the picture, I want the flowers to show so they are on the inside. Then start gluing!
Quick Tip:
 Use a scrap piece of paper on the bottom of your gluing station. This way you can glue the whole surface, and not make a mess on the table!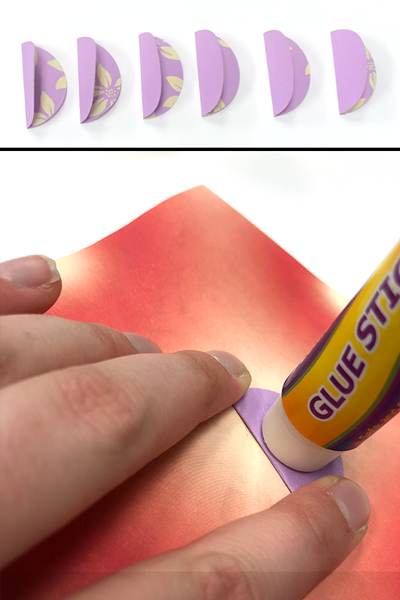 Step 3:
Glue one side of each and attach them. When you're all done attaching the 6 circles, squeeze the last two together and unfold. You'll find an awesome 3D circle. 
Quick Tip: 
count the sides to make sure there are 6. When I was first starting I was noticing 5, and it was because they were still attached together from the extra glue. So don't fret, just see if there are double of any side.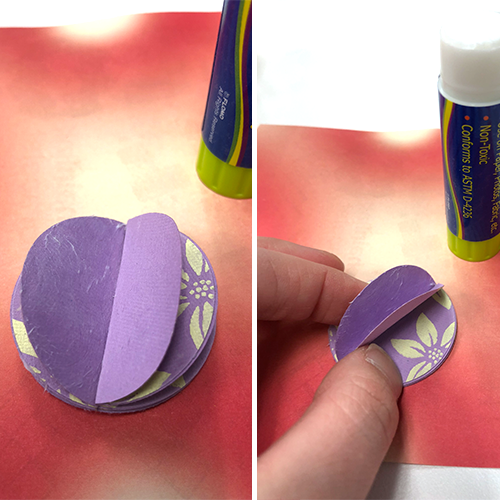 Step 4:
Stick the needle on the top of the circle and push the thread in! This worked for me because I didn't do a huge garland. If you are trying to make a jumbo one, or even a longer one, I would suggest gluing the whole thread to one of the sides. And I would use a thicker thread like our
baker's twine
or regular
twine
!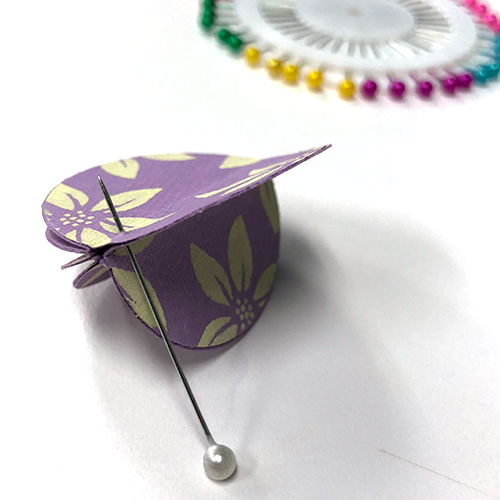 Step 5:
Set it up!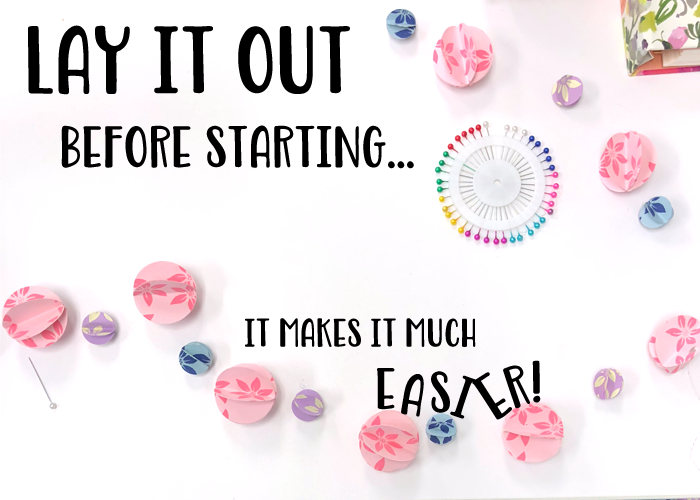 Step 6:
Hang! I did it two ways to show you how versatile this project could be! One way is the typical garland: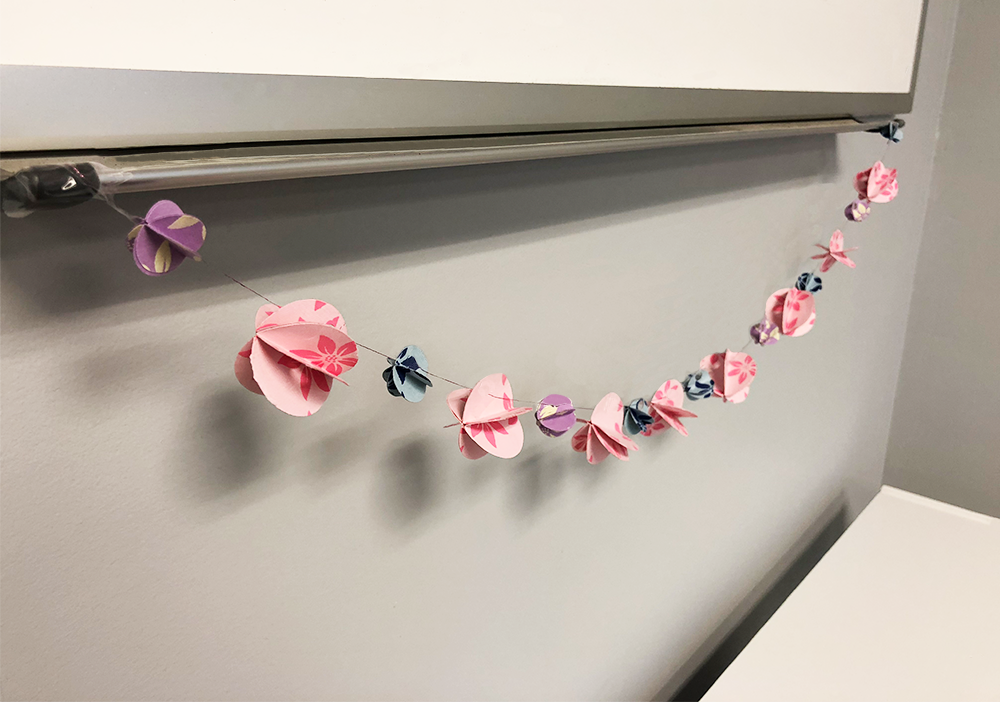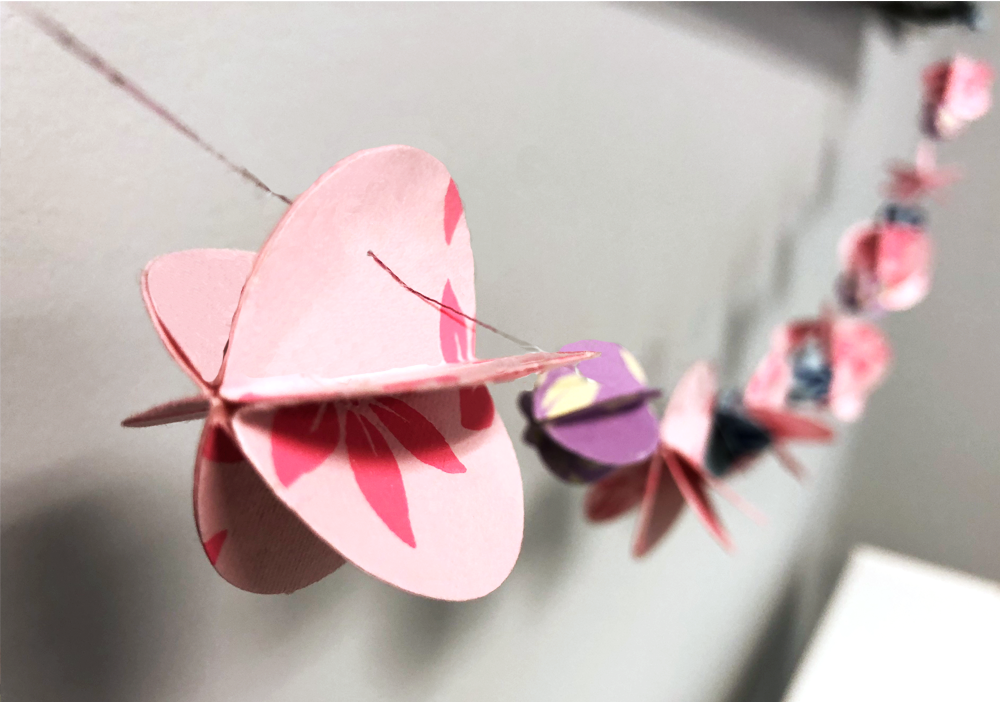 Or a
chandelier
type of garland (just cut the garland you already made into pieces - this way you can use the same decoration, just in a different way for another occasion!):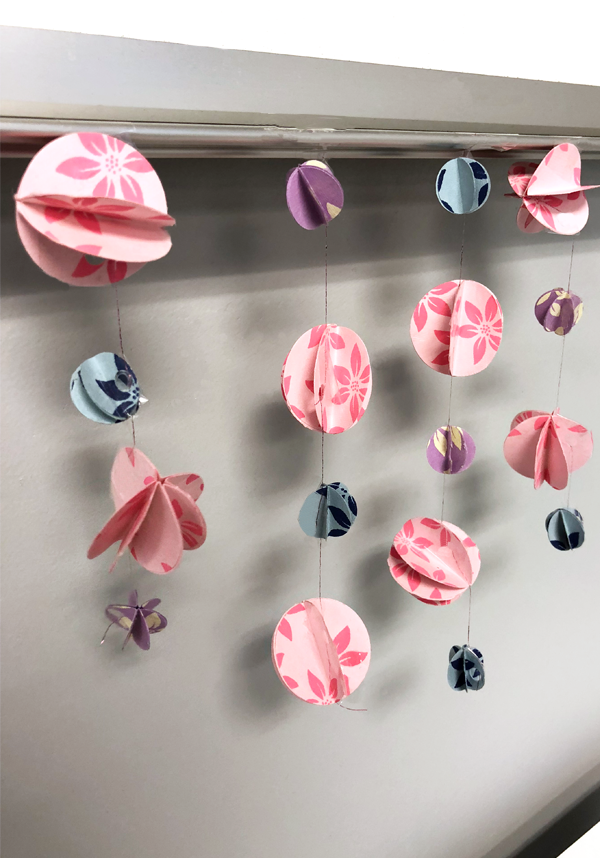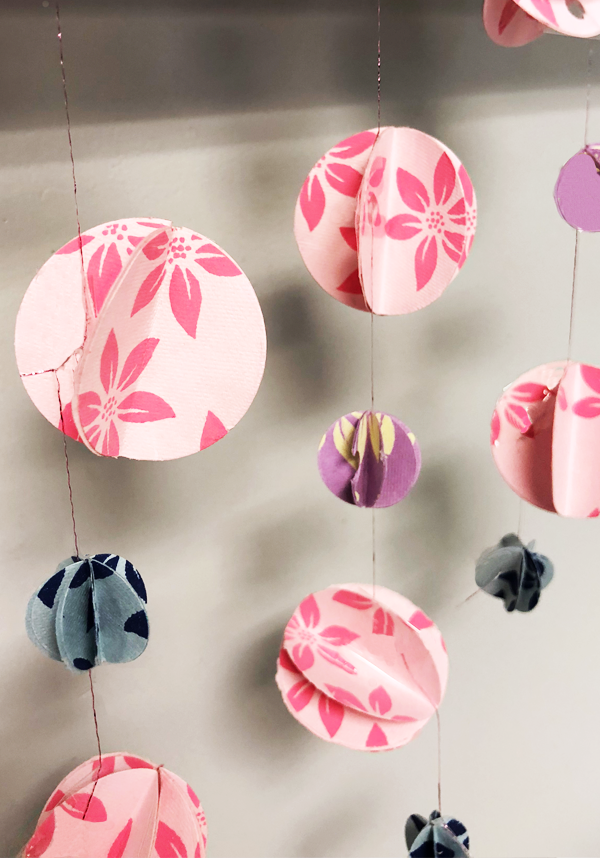 I hope you liked our 'How to Make a 3D Paper Garland'! It might take a while, but it will definitely be worth it. I still have mine up at home! Show us your own creations in our comment section! We'd love to repost!