Paper Anniversary Gift Ideas for Him & Her
Don't know what to get your spouse for your first year anniversary? Why not stick to tradition? We've thought up some of the best traditional "paper anniversary" gift ideas for him and her. We know, we know. What would you do without us?
You've said "I do," spent a beautiful week in a beach resort, moved a sofa up four flights of stairs, and spent too much time putting together a coffee table that has a name you still can't pronounce. You're one half of a lean, mean, lawfully wedded team, and your first year of marital bliss is almost up. Go ahead and give yourself a pat on the back. Now, don't get too full of yourself, because you still have to hit it out of the park with your first anniversary gift. Now, as you may well know, every anniversary has its traditional gift. The 5th is wood, the 10th is tin, and the 50th is gold. But don't get ahead of yourself. Before you can make it to the 85
th
(wine, arguably the best), you've got to celebrate your 1
st
anniversary, better known as the paper anniversary. I know what you're thinking. How could paper possibly be good enough for the love of your life, the person who makes you pancakes on Sundays and knows that you like the chocolate chips in the shape of a smiley face? Well, here at JAM, we know a thing or two about paper, and we're here to help with some creative paper anniversary gift ideas.
For Her
1. Scrapbook or photo book of your 1st year together
Nothing says you care quite like painstakingly sifting through all your photos, fixing the red eye, and sorting them by date. Bonus points if you paste the lyrics to Your Song in the margins.
These fabric scrap books will make her forget all the unflattering pictures of her that you accidentally included.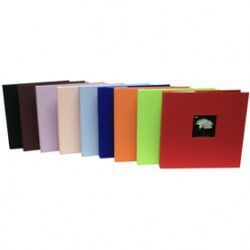 2.  Handwritten note or poem in a card
Is your wife as beautiful as a sunset over the ocean? Are her eyes as blue as the sea before a storm? Don't pretend your heart isn't just bursting with beautiful lyrical feelings about your significant other. Get out some nice stationery and a pen and get it all out. Nobody will laugh, except your friends when they inevitably find it.
These handmade cards are perfect for all your deep, powerful emotions.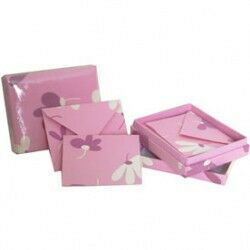 3. Money
Also known as the "I forgot it was our anniversary and I'm reading this on my smartphone in the bathroom while she waits for me to come out and give her a gift. What do I do?!" present. The only way to effectively pull this one off is to wink and say "Now go buy yourself something nice."  She'll think you're being ironically antiquated. Do not correct her.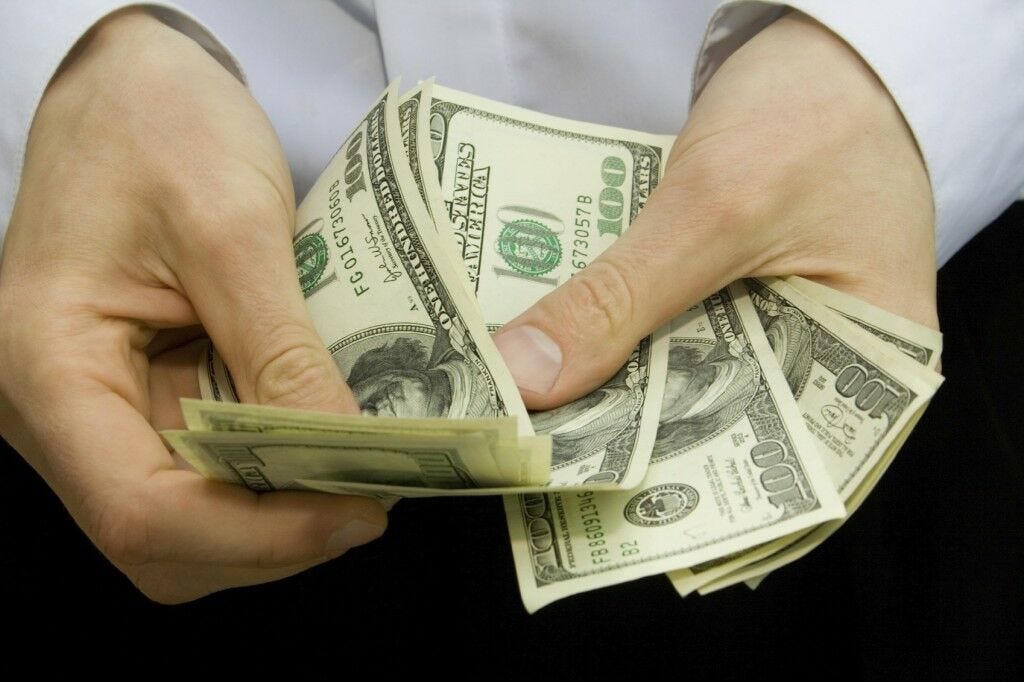 4. Marriage certificate in a custom frame
What's better to commemorate your marriage than the actual proof that you got married? Buy a nicely made picture frame and place your certificate inside. If you want to go a step further, buy an engravable frame and add your wedding anniversary date.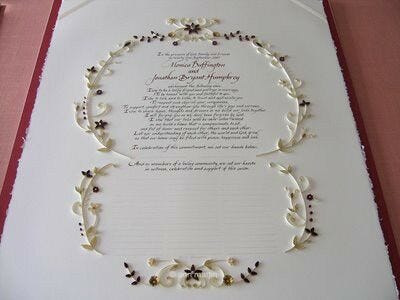 5. Recycled paper jewelry
She may never wear it, but she'll definitely keep it forever. After all, it's the thought that counts - that and the vision of you spending hours gluing tiny pieces of paper together for her.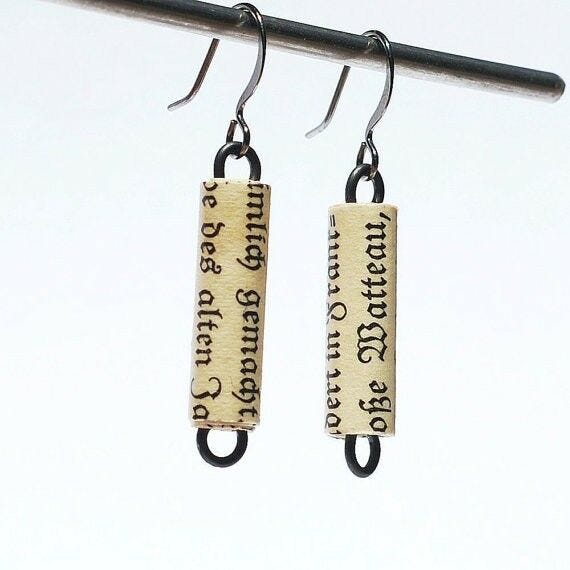 Here's how to do it
.
For Him
1. Stationery
Sure, you're a feminist and you roll your eyes when products are "for men" or "for women," but your husband's discomfort around your corn husk colored stationery is seriously limiting the number of poems he writes for you. Get him some stationary for men so he can feel like a man while still writing a heartfelt letter to his mother.
This dark base stationery is probably what Batman uses to write poetry.
2. Custom made calendar
Did your husband forget your birthday? Did he give you money for your first year anniversary (see above)? Get him a calendar, and mark down all the important dates. Customize it with pictures of you looking annoyed.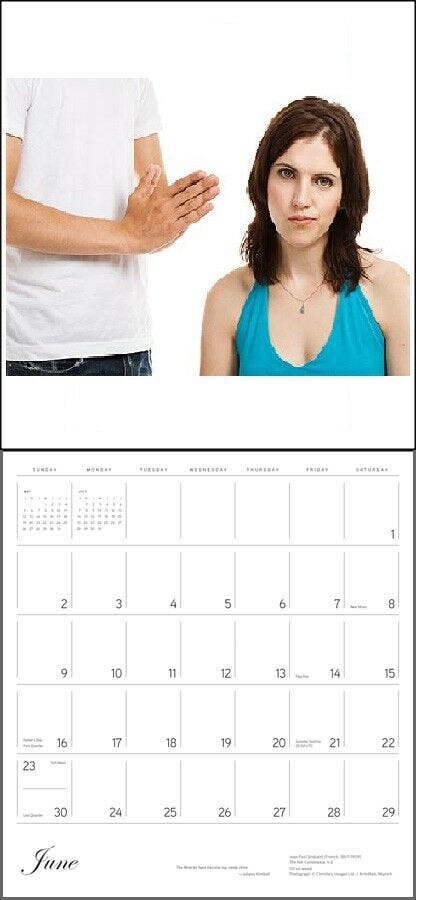 3. Custom notebook
It may seem like all your husband thinks about is his fantasy football team, but he probably has real ideas too! Get him a neat, 
paper notebook
so he can write them all down. Disclaimer: notebook will probably get filled with fantasy football rosters.
Customize these notebooks however you like.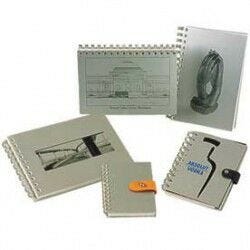 4. Tickets to a sporting event or concert
Unless the only sport your husband likes is quidditch and the only music he listens to is movie soundtracks, this one is an automatic win. Hint: pick a sport or band that you like too, because you're going to have to go with him, and you really don't want to sit through a three hour curling match.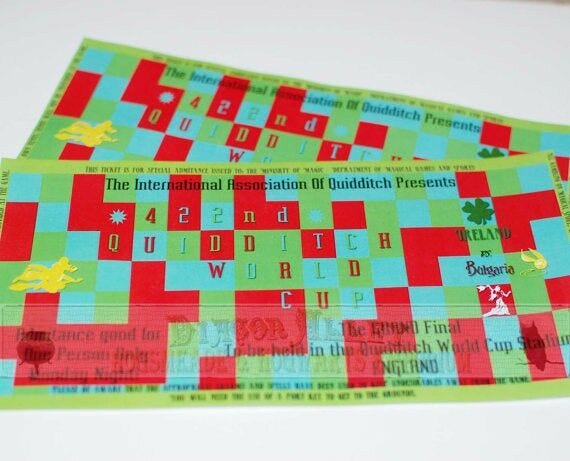 5. Favorite book
Odds are, your husband can read. And if he can read, he probably has a favorite book. Get it for him! If he already owns it, get a copy signed by the author.
Bonus points if you put it in one of these rustic
solid kraft gift bags
. It's like wrapping your gift up in a mighty oak.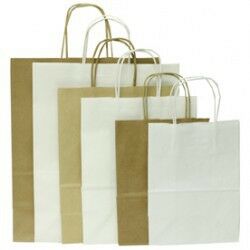 Don't forget, you can always get a "for him" gift for your wife or a "for her" gift for your husband. You know what they like, hopefully. So don't worry about screwing up the paper anniversary. Worry about the 60
th
anniversary (diamonds). That one will definitely eat into your retirement fund.
Good luck, you crazy lovebirds! We're rooting for you.