How to Make a Flower Cone for Your Wedding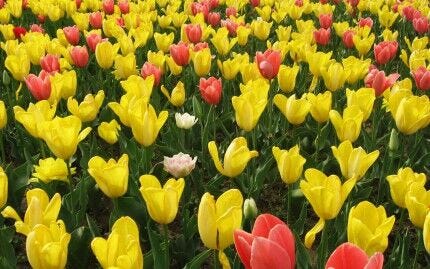 The sun is shining, birds are chirping, and flowers are blooming you know what that means... It's wedding season! The pressure is on but you don't have to be a Bridezilla to get what you want, JAM Paper has got you covered. In fact, this entire week we will be sharing crafts and wedding trends that will help your planning process go smoothly. The days before your wedding should be full of bliss and excitement not of you cursing your bridesmaids and pulling out your hair. It can be difficult to think of unique ideas for your wedding between booking a venue, sending out invitations, picking the menu, deciding on bridesmaids dresses, and writing your vows!
You're compelled to be original and are scrambling for an ingenious wow factor, but your mom is insisting you keep your wedding traditional, and your fiance just wants you to keep it in the triple digits. Ahh decisions, decisions. Well when it comes to wedding decor, floral arrangements are the most important. So here it is: how to make a flower cone.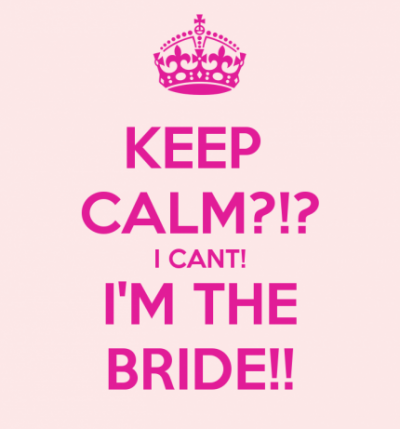 Woosah. There's a way to stick to your budget and have eye-catching floral arrangements. Flatter your wedding with beautiful flower cones! Your flowers may cost you a buck but the primary material you'll need to make your flower cone is…. paper! You can use cardstock paper. decorative paper, or even newspaper for handmade flower cones. Once you get the hang of making these, you can also create some for other holidays and special occasions. Check out these clever and cute ways to to grace your wedding with flower paper cones and see which one is up your alley!
Hang Your Flower Cones
If you are having your wedding outside, every step  leading to the alter should be flowing with flowers including the trees!
[caption id="attachment_8025" align="aligncenter" width="500"]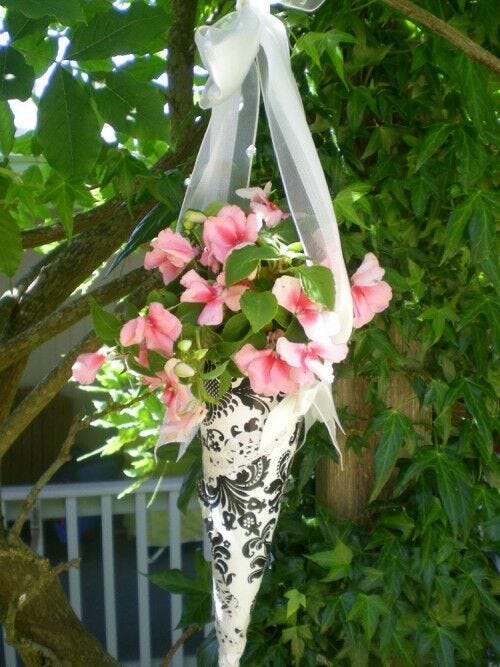 via
Etsy
[/caption]
On a doorknob
Having a wedding in a house? Bring Spring indoors by hanging flower cones on door knobs leading to the exact spot you two will say "I do".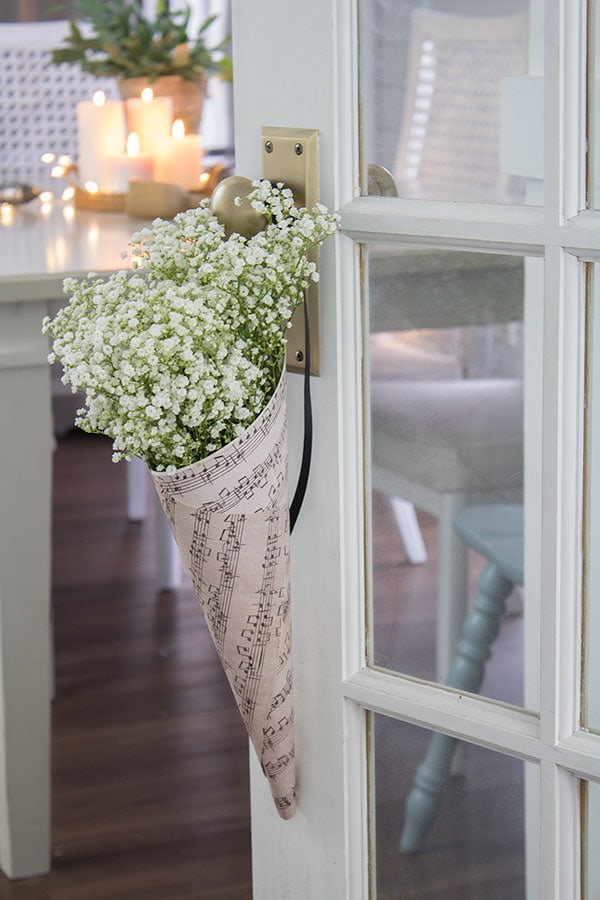 via Honeycomb Home
On a fence
Fences give you plenty of room for decor possibilities. Give your fence some charm by hanging or tying flower cones on it.  A little effort goes a long way and these flower cones will complete that serene romantic theme you were going for.
[caption id="attachment_7805" align="aligncenter" width="500"]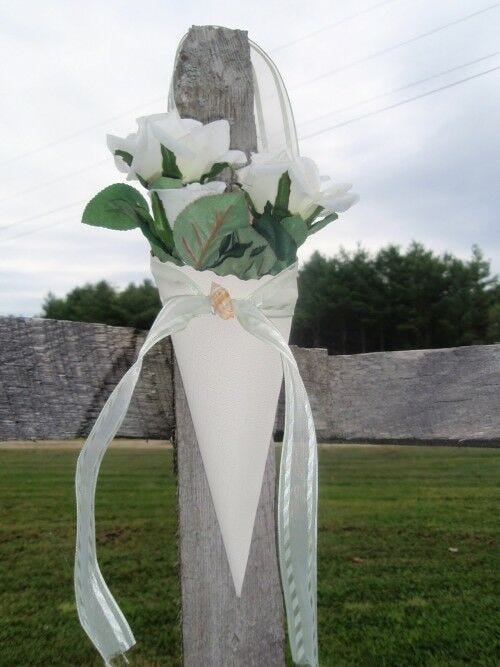 via
Our Day (In the Making)
[/caption]
Chairs 
Whether you are having an indoor or outdoor wedding, flower cones are perfect for hanging or tying to the chairs.
[caption id="attachment_8016" align="aligncenter" width="500"]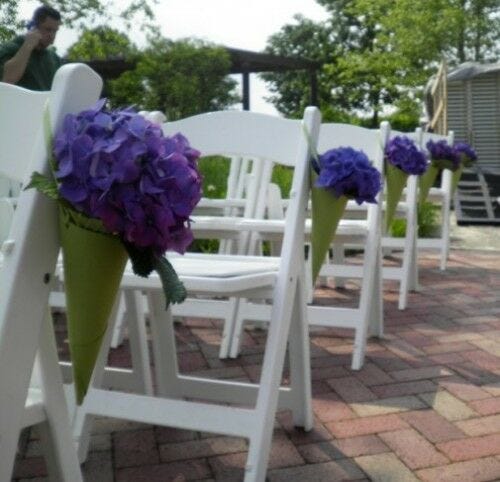 via
Wedding and Party Network
[/caption]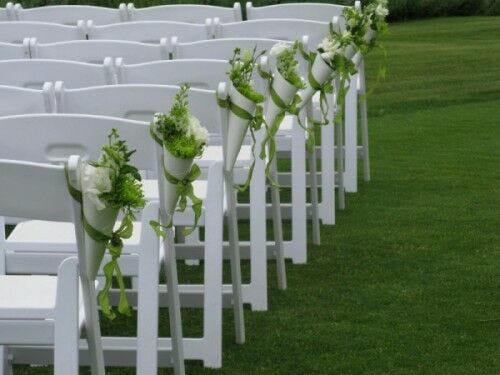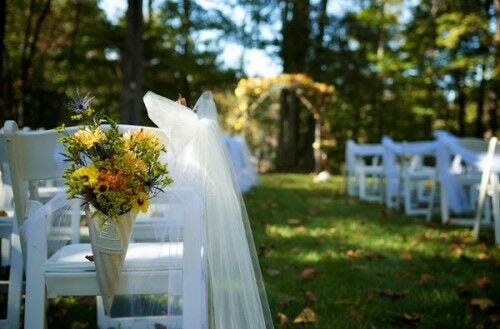 Flower Girl
This flower girl basket alternative is darling and you'll want the "oohs" and "awes" to be centered around your grand entrance!
[caption id="attachment_8014" align="aligncenter" width="500"]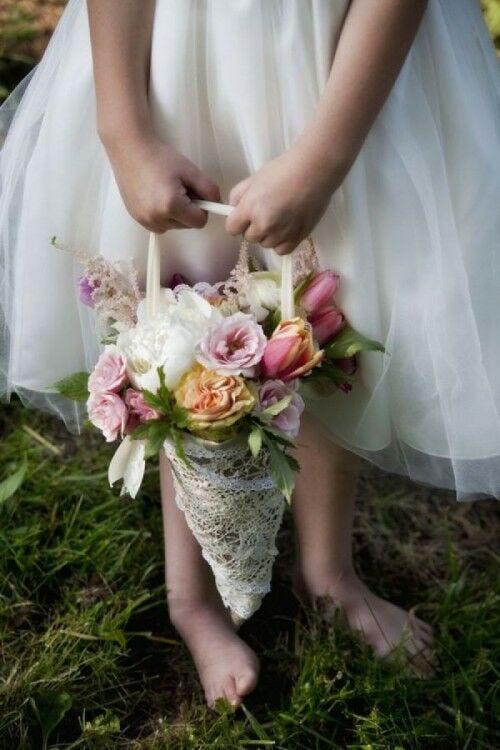 via
Weddingbells
[/caption]
Now it's time to learn how to make your own paper flower cone!
What You'll Need
Paper
Scissors
Ribbon
Tape
Hole puncher
Step #1
Hold a sheet of paper horizontally and place your hands at each end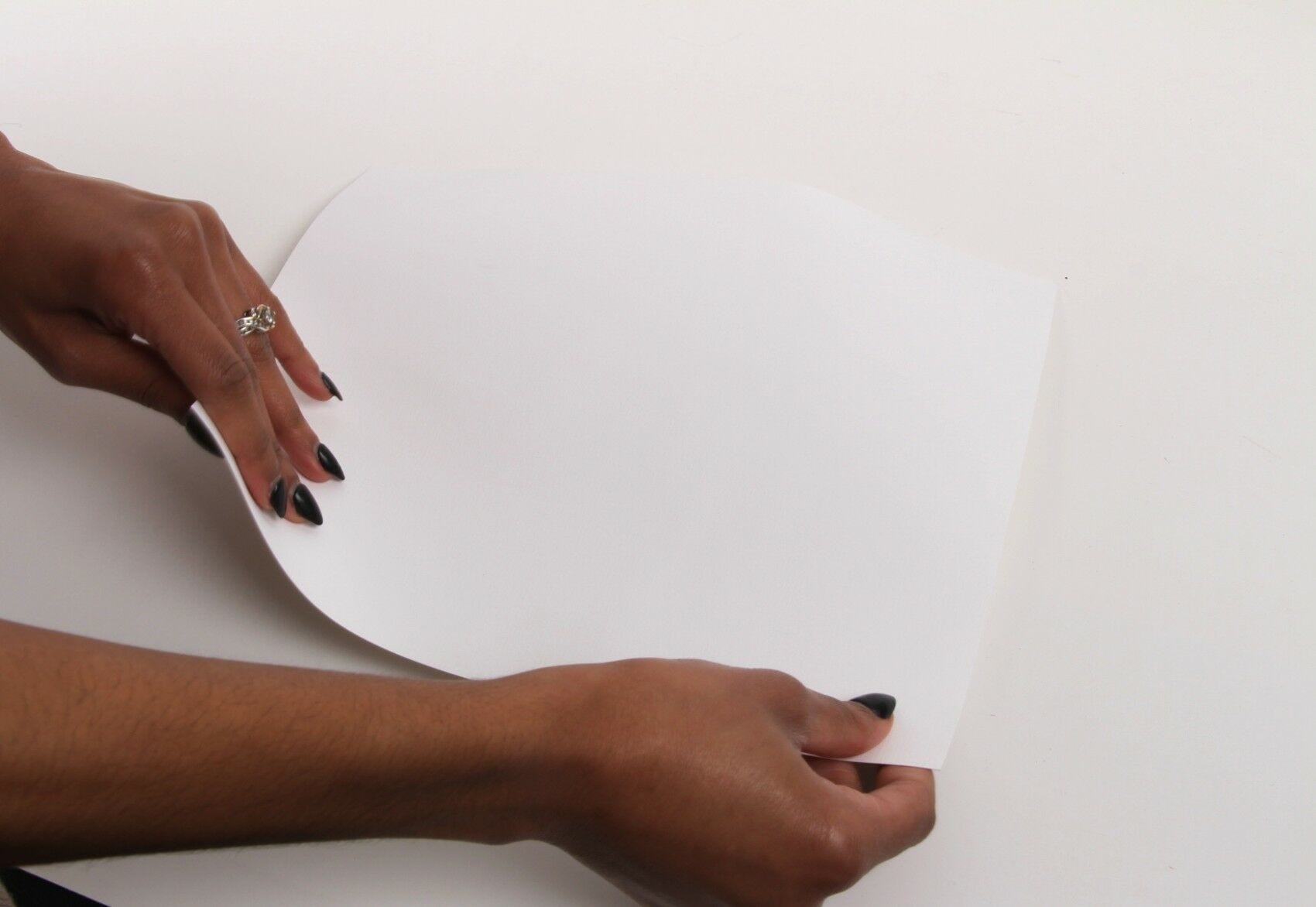 Step #2
Wrap the right side of your paper with your right hand and curl your left hand under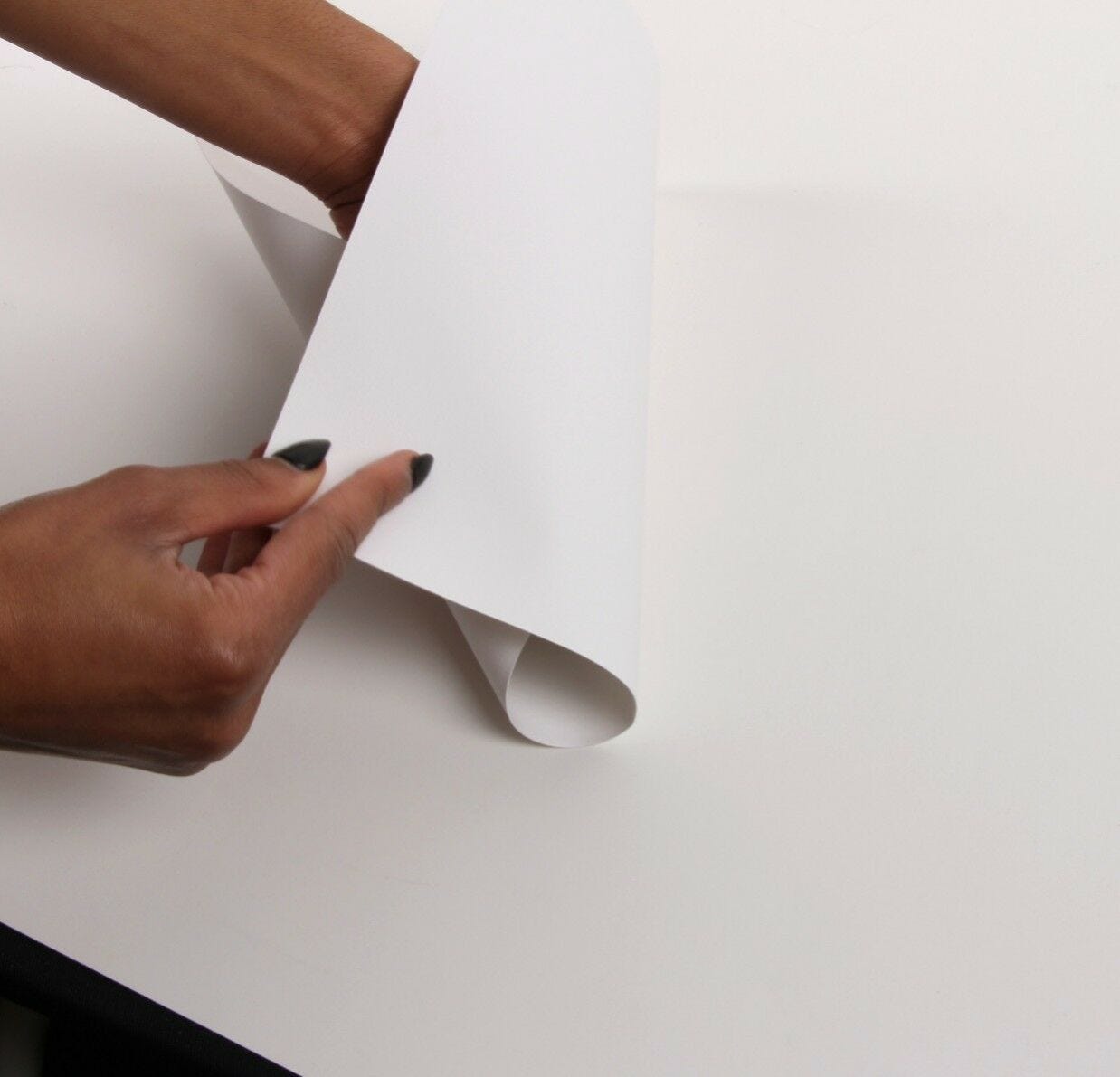 Step #3
When you have the shape you like, tape it at the sides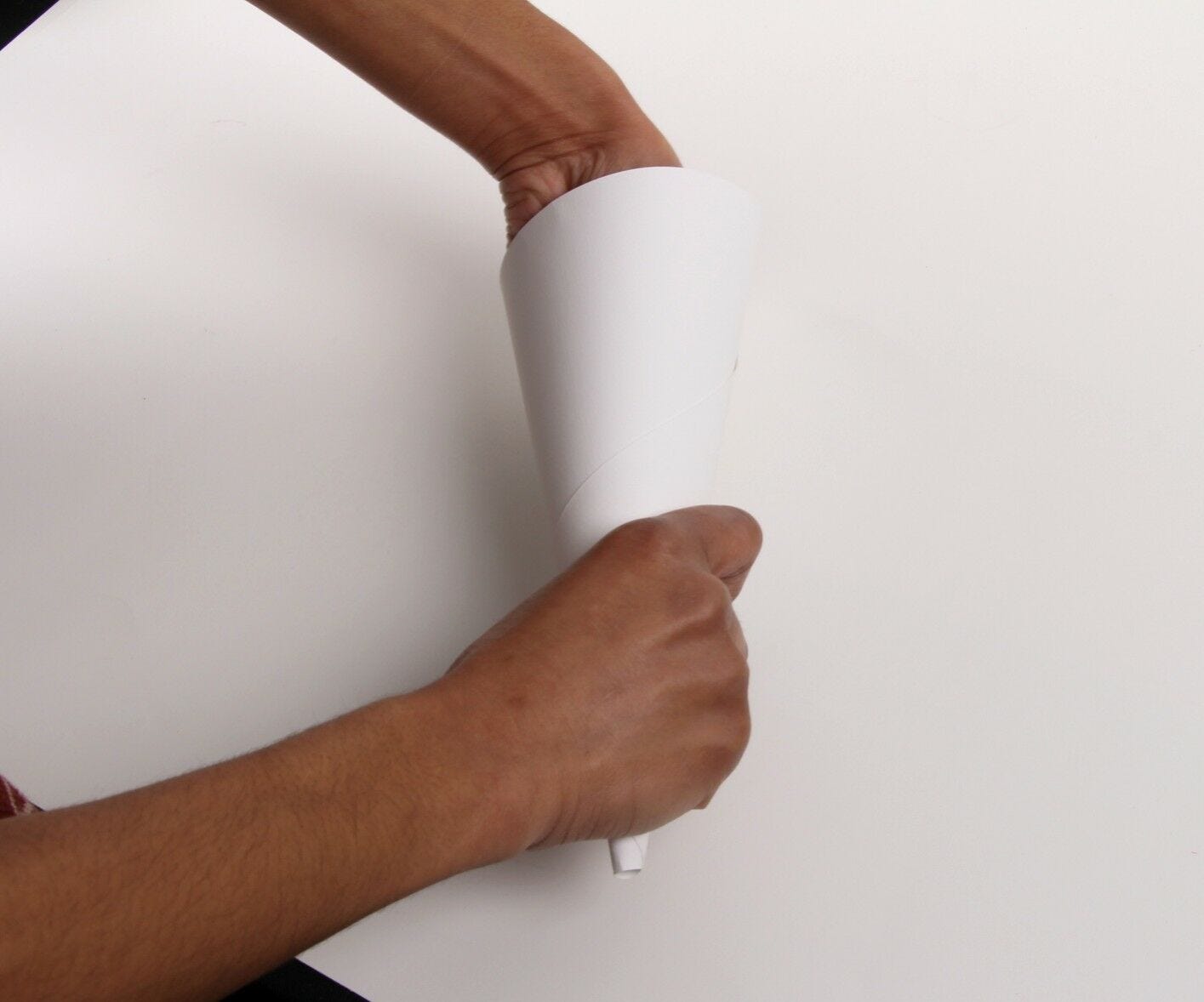 Step #4
Punch two holes at the opposite sides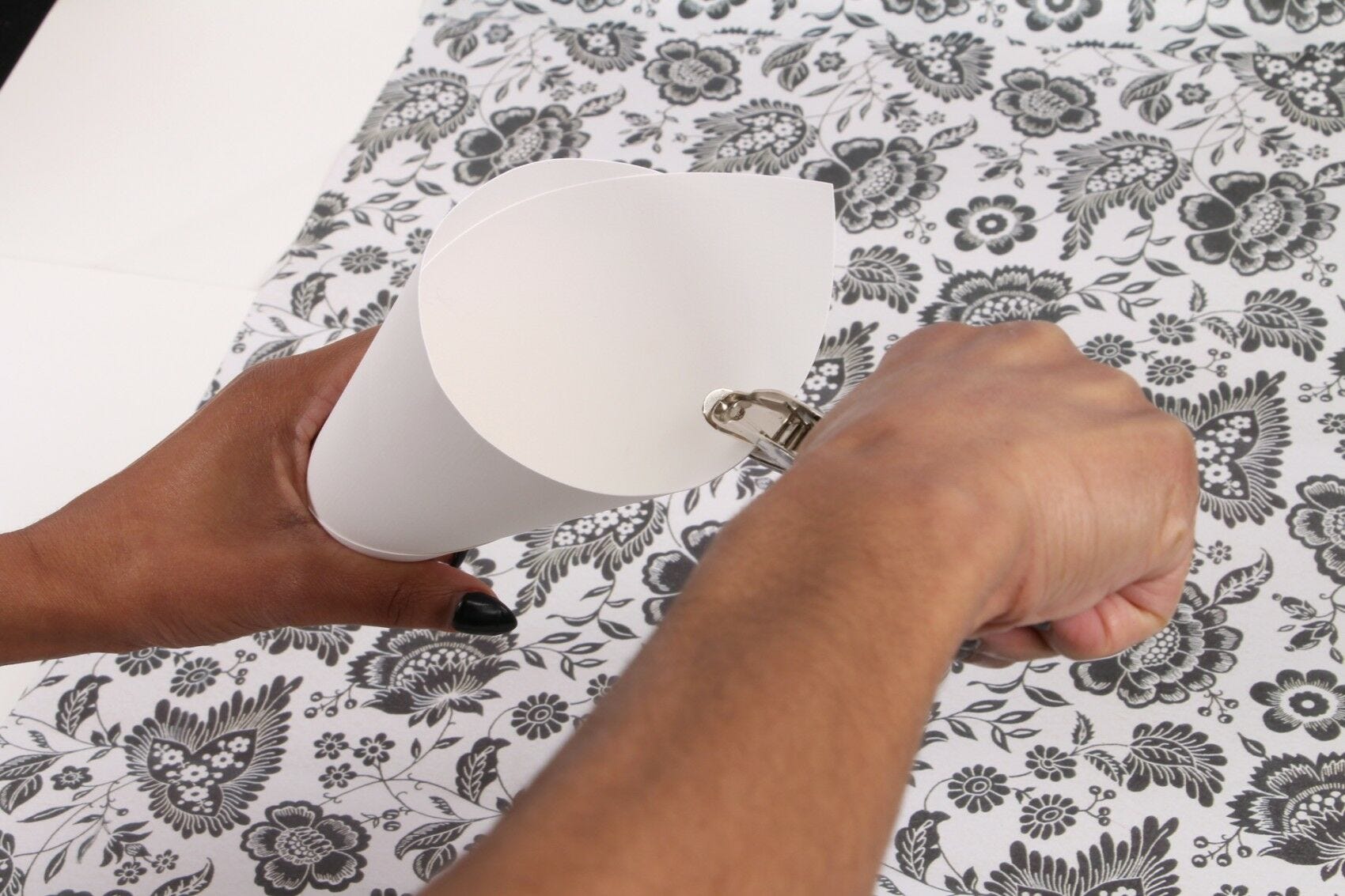 Step #5
Put your string through the holes and tie it for a handle. You can cut the string if it is too long at the ends.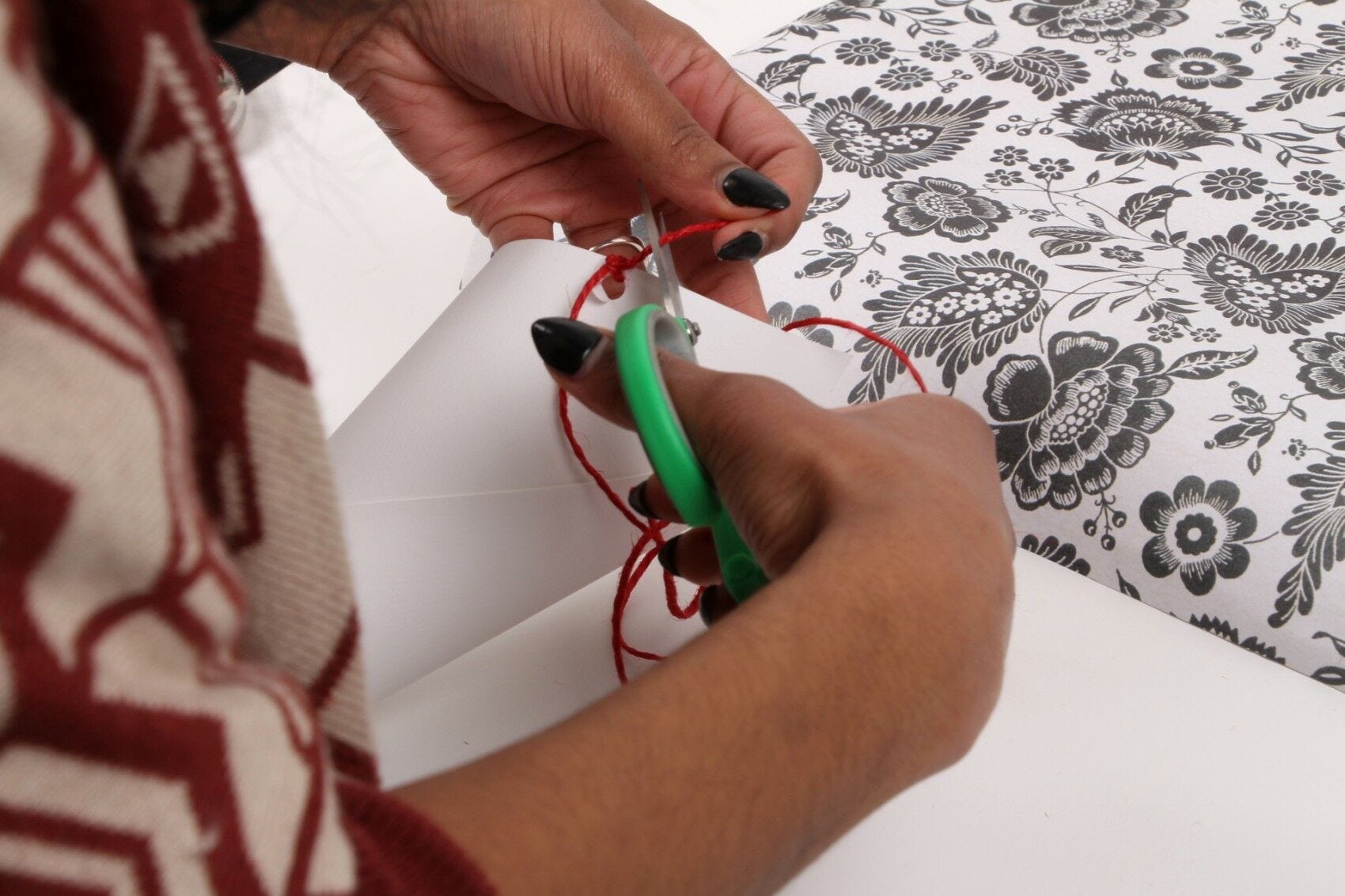 Step #6
Place your flowers inside and find a place for your cone. I'm sure wherever you decide to put them they will look immaculate!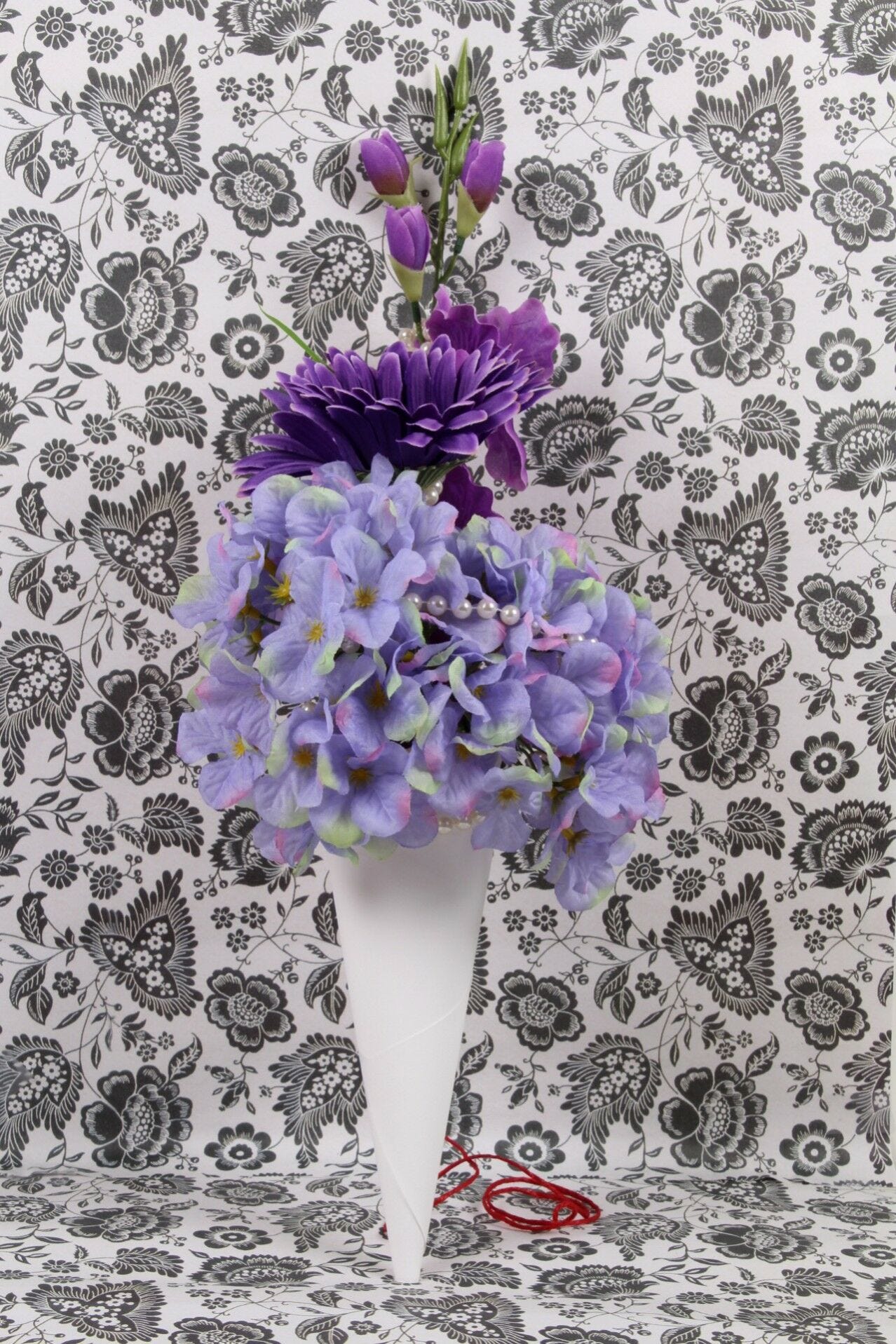 I added a touch of pearls to the bouquet. Pearls scream wedding! Know how to make a flower cone yet? Hope so!