Mood Board of the Month: Winter Blues
We're deep in the doldrums of February and with a seemingly endless barrage of snow hitting most of the U.S., things are starting to seem a little bleak. Here at the JAM office, we're getting a little tired of commuting through feet of snow and living under a perpetually grey, ominous sky. We are a company that sells color, after all. Even our self-professed winter-lovers (ahem: me) are getting tired of shoveling their driveways every morning. But complaining won't make the ice melt, so we've got to find a better way of trudging through the slush. And since sometimes the best way to get over the blues is to embrace it, we've made a Winter Blues mood board. So get out there and cherish the blues while they last... spring will be here before you know it, I hope.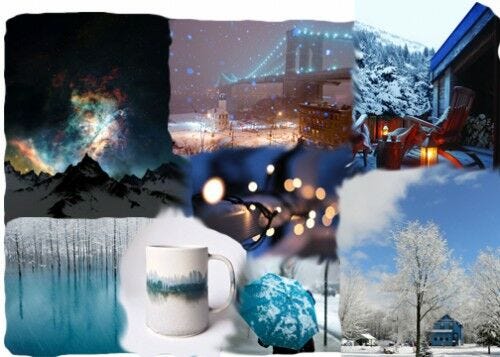 And while you're at it, check out some of our blue product lines. Get
organized
 with our blue folders, be
generous
 with our blue gift boxes, and get
creative
 with our blue pens, all in winter style.