How to Make DIY Emoji Wrapping Paper
Christmas is slowly approaching…or not. I know it can get a little scary around this time. Between expensive gifts, traffic trying to get to and from the mall, and most importantly trying to figure out the best present to get for your family and friends. So the last thing you really want to think of is how you're going to present your gift to your loved ones. I like to buy ALL my presents and then start my wrapping process. I clear the house, even put up signs leading to my workspace. I put on some Christmas music, choose my wrapping paper, and begin!! But choosing the wrapping can be difficult. You don't want to me lame and use the same wrapping paper for everyone, but you don't want to use a bajillion different types of wrapping paper and make a huge mess. You want to personalize your wrapping paper and make each gift special for each person. Say hellllooo to DIY Emoji Wrapping Paper!! You will literally fall in love with these like I did! Emojis are so popular, my grandmother even uses them (although she is a cool techy grandma).  Just follow these trouble-free steps and this craft will make you the hit of the family…even if your presents aren't that great.
Bring Sentiment with DIY Emoji Wrapping Paper
Supplies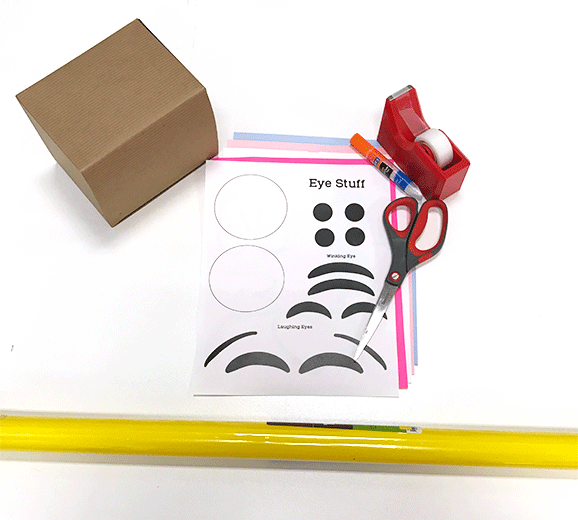 Step 1:
Super easy step! Wrap your present like you normally would. Make sure you're edges are as crisp as can be. I'm not the best wrapper but I realized that the better the wrapping the better it will look in the end.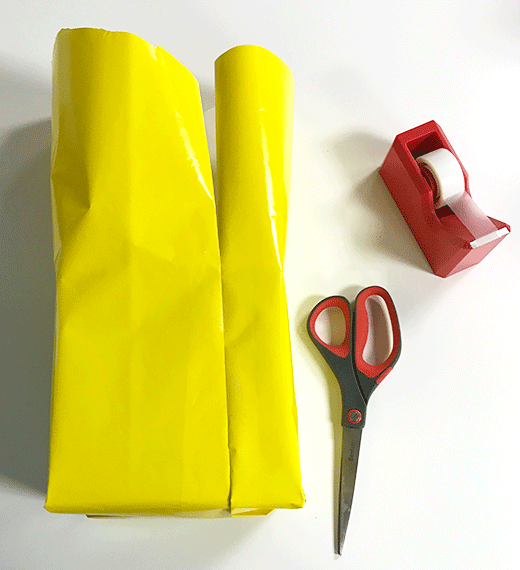 Step 2:
Print out our lovely templates on your paper or cardstock of choice and cut out the pieces you need.  I used White Vellum Bristol, Baby Pink, Ultra Fuchsia Brite Hue, and Baby Blue.  Remember you can mix and match!
Download templates at the bottom of the page.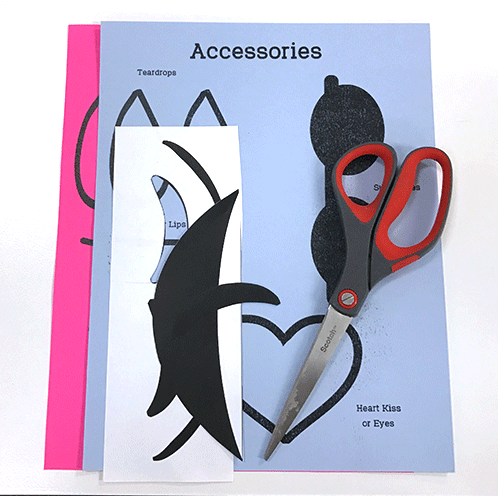 Step 3:
Now just glue or tape to your yellow wrapped gift. I only used glue to put the pupils on the eyeballs. Other than that I used tape.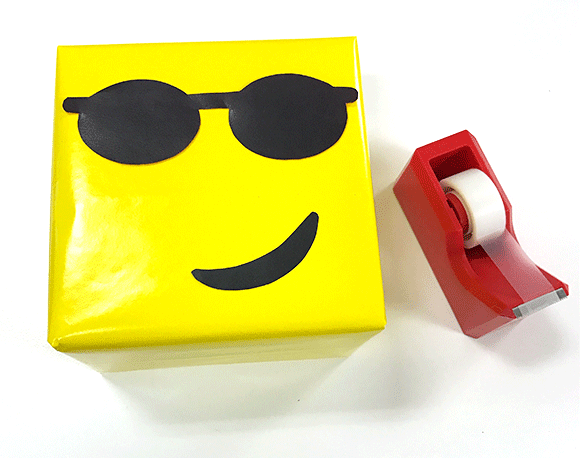 So I thought to myself, "how can I make this festive?". After all it's yellow wrapping paper and emojis. Santa Hats!! What's more festive then Santa during the Christmas season?!
Step 1:
Again download and print out our Santa hat template. I printed them on Red Brite Hue paper and Strathmore Bright White paper. Of course you can be creative and do your own thing! Cut out the full hat in red and in white, just cut out the fluff of the hat.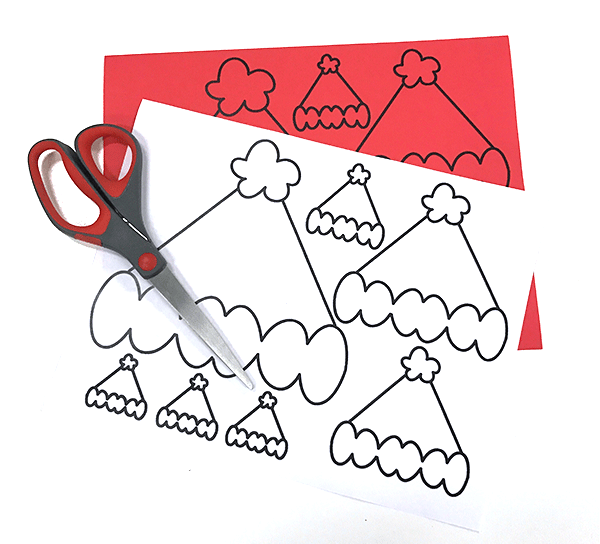 Step 2: 
Put small dots of glue on the red fluffy parts. Then place the white fluff on top!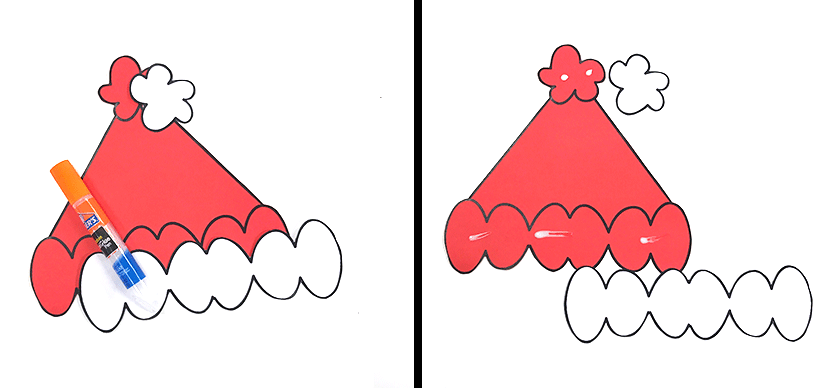 Step 3:
Use your tape to place the Santa hat on your present.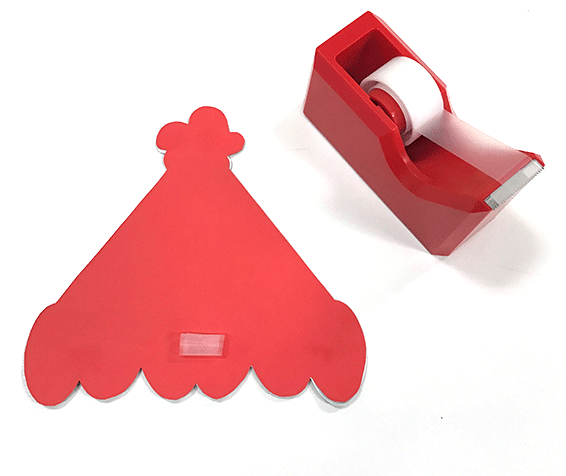 There you have it!! You needed a way to make your gift stand out? Or even just wanted to bring a smile to the recipient's face? This is the way to do it! You friends and family will really love this DIY Emoji Wrapping Paper. It's a fun and unique way to wrap your presents. You can use this for any holiday for anytime of the year! You know your family and friends love you and you love them but with DIY Emoji Wrapping Paper you can show how you feel about them. You can even personalize each gift just by using the emojis. If your dad is funny use the laughing emoji or if your brother is a know-it-all use the rolling eye emoji. You can literally do anything you like. Don't forget to download the templates at the bottom of the page. Remember to share your DIY Emoji Wrapping Paper with us on Instagram and Twitter. Happy Holidays!!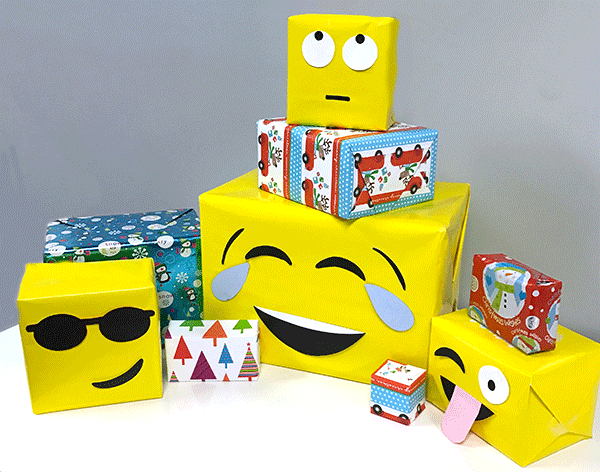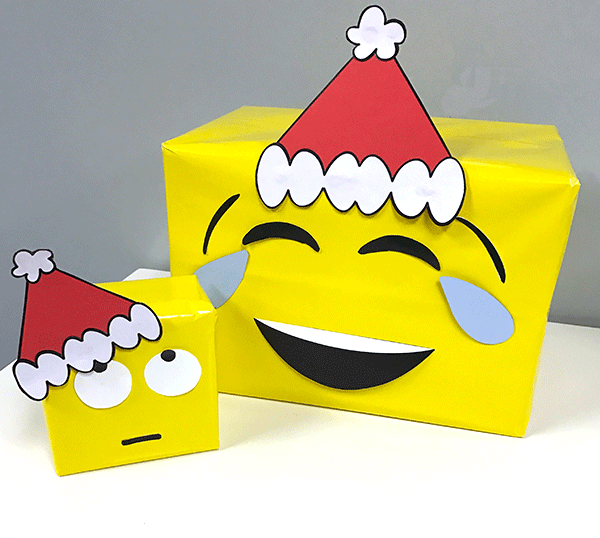 |   [media-downloader media_id="19122" texts="Accessories"]   |   [media-downloader media_id="19123" texts="Small Accessories"]   |   [media-downloader media_id="19124" texts="Eye Stuff"]  |   [media-downloader media_id="19125" texts="Small Eye Stuff "]   |   [media-downloader media_id="19126" texts="Mouth Stuff"]   |   [media-downloader media_id="19127" texts="Small Mouth Stuff"]   |   [media-downloader media_id="19128" texts="Santa Hats"]   |