5 Easy Labor Day Arts and Crafts
Labor Day is this Monday and it's the last official holiday of the summer! Enjoy your day off from work and spend time with family and friends. We took a look around Pinterest and found some pretty craft ideas you can do for the upcoming festivities. Keep reading for our top 5 recommended Labor Day arts and crafts. Enjoy these activities on your own or with your whole family!
Patriotic Snack Cups
These easy-to-create snack cups are perfect for adding a little patriotic flair to your table.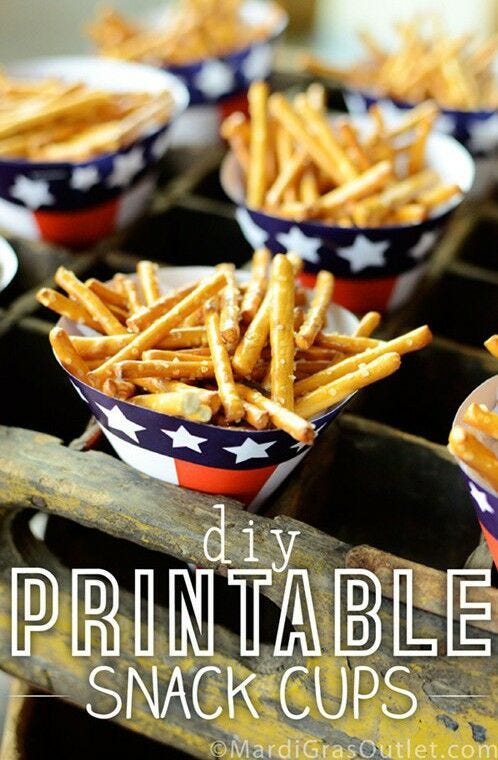 Stars & Strips Banners
You can make these banners in an instant with JAM Kraft paper and some paint. Simply cut out equally-sized squares of Kraft paper and draw a red, white, or blue star on each piece. Glue or tape the finished squares onto one long piece of twine and enjoy!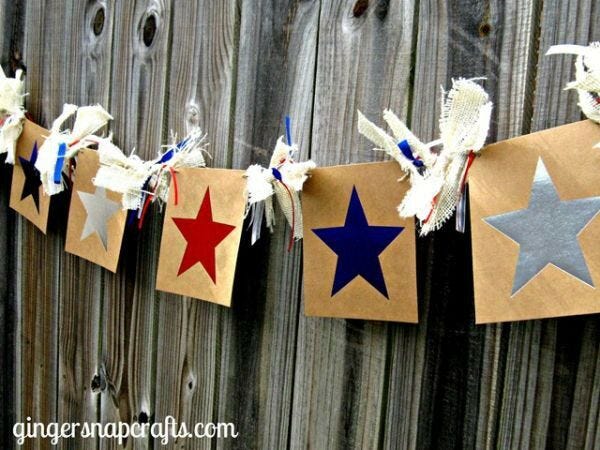 Footprint Flag
This is a great activity to do with your family. First, find an old picture frame and cover it with plain white paper. Then, paint your hands blue to make the stars and your feet red for the stripes. Use the finished frame as a nice backdrop for your food bar.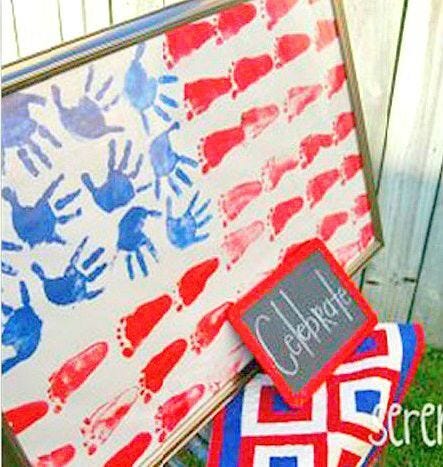 Flag Lunch Bags
Take some of our Kraft lunch bags and decorate them with red, white, and blue tape. Fill up with snacks like pretzels, chips, and candy. Perfect for pre-cheeseburger snacking!

Tin Can Flags
All you need for this craft are old tin cans, tea lights, and paint. Take the cans and paint red, white, and blue stripes on them. Next, use either a drill or a hammer and nails to make unique designs. Once it starts to get dark outside, you can add the tea lights and light them for pretty yet (virtually) effortlessly festive outdoor lamps.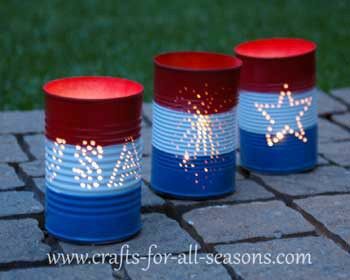 All credits for these Labor Day crafts go to their respective creators on Pinterest. Happy holiday crafting!
---
Edited on 3/13/2020 by Dana Kim.