Johnny Appleseed Red Delicious Apple Craft
Apple cider, apple sauce, apple pie, and how can I forget apple juice? The list goes on. Apples have represented American culture for decades and we have Mr. Johnny Appleseed to thank. He was a selfless (some would say crazy) man who walked around barefoot with a pot for a hat, randomly planting apple trees. We may think we know the real Johnny Appleseed but as it turns out we've got it all wrong. Before we make this apple craft, why don't we uncover these myths and set the record straight?
Today is his birthday!
Born John Chapman, his two nicknames were Johnny Appleseed and the Apple Tree Man
He planted nurseries and orchards in New York, Pennsylvania, Indiana, Michigan, and Illinois
He sold his trees to farmers and settlers
The apples he planted were far from sweet, they were actually sour
He used his apples to make hard cider
He was a vegetarian
He loved all animals and insects
When he noticed mosquitoes were flying into his campfire, he put it out and slept in the cold
He never carried a weapon even when going into the wilderness, wild animals never felt threatened by him
Johnny Appleseed didn't wear a pot on his head just for fun he collected berries and other food in it
Despite his appearance, Johnny was a profitable man who gave his money to the poor
He was a living legend- but you already knew that!
Now that we know that Johnny Appleseed was kind and not crazy let's make an apple craft in his honor.
What You'll Need
Red & green card stock paper
Scissors
Glue
Pencil
Small Cardboard box
Step #1
Draw an apple on a red sheet of paper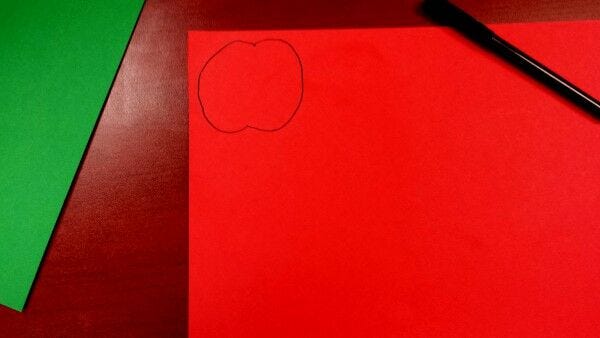 ---
Step #2
Put another red sheet of paper behind your apple drawing and cut them out.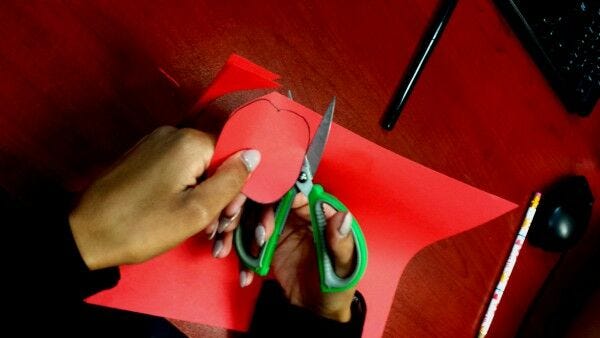 ---
Step #3
Now you will have two apples, one for the base and the other to give it a 3D look. Apply glue to the middle of your apple.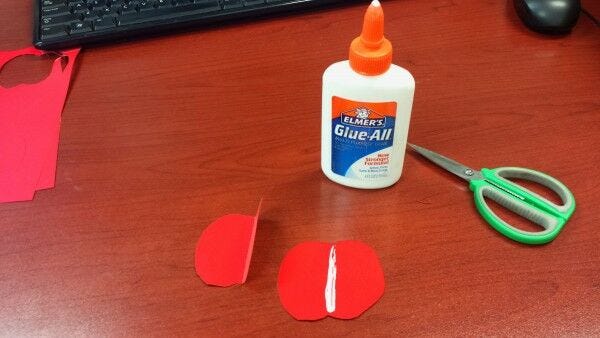 Then stick the folded apple unto it.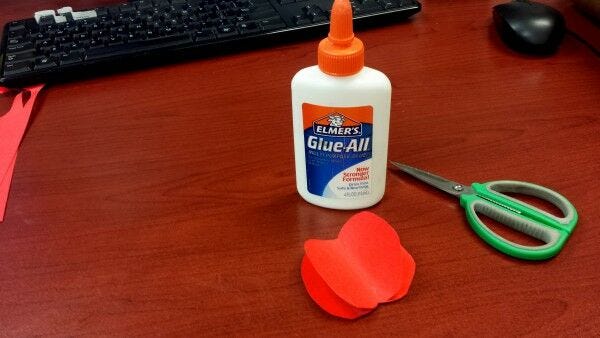 ---
Step #4
Use green paper to make leaves then cut them out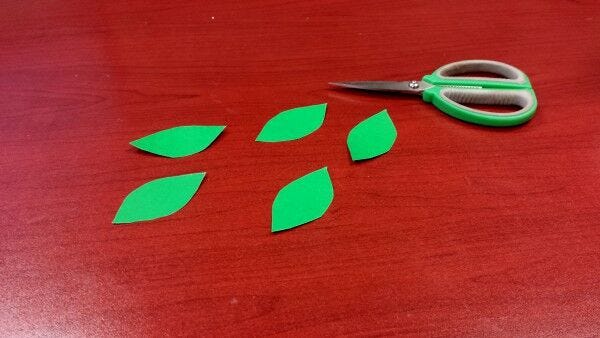 ---
Step #5
Glue your leaves on the back of your apples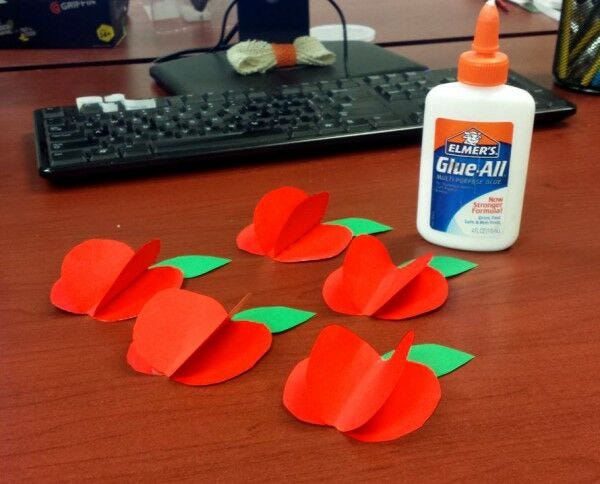 ---
Step #6
Now put your apples on a tree!