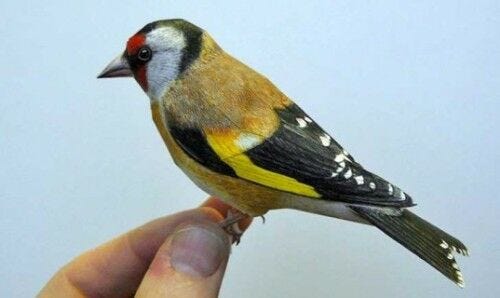 Johan Scherft's Life-like Paper Birds
Do you find anything peculiar about this picture? What would you say if I told you this bird isn't alive? Can you guess what it was made of? This isn't taxidermy, this realistic looking birdie is actually made out of paper! Dutch artist, Johan Scherft, has absolutely triumphed over the years in bringing animals including birds, frogs, and chameleons to life with his simplistic use of paper and watercolors.
He has also succeeded in oil paintings, hand drawings, and can even make some of his paper sculptures move! You can view his chameleons walking across a branch and a hatching baby Deinonychus on his website! After checking out his work I was completely amazed. Needless to say, his paper birds are my absolute favorite!
At only fourteen years old, Johan began making paper birds. He starts off with a blank piece of white paper. Then he paints the bird in fragments which are ultimately glued together. Even when a bird is completely put together he uses more watercolors to make lines invisible and give it a more realistic appearance. He may make it look easy, but Scherft has admitted how difficult it is to emulate different birds' characteristics: "Each species has its own distinctive shape, so I never use a standard design". Though he does use software, the majority of his work is hand drawn.
Here is one of Johan's paper birds from 1984. His paper crafts have surely progressed through out the years but I still think its wonderful.
[caption id="attachment_7384" align="aligncenter" width="530"]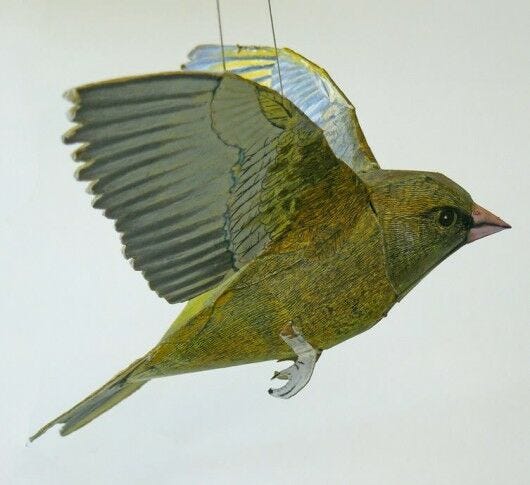 via
Facebook
[/caption]
Although Birdmobile designer, Malcolm Topp, advised him to focus on perched birds, today he is giving flying birds another attempt. Here is his Flying Goldfinch:
[caption id="attachment_7386" align="aligncenter" width="530"]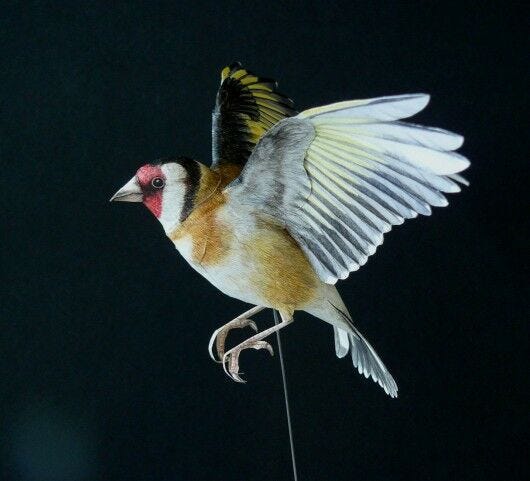 via
Facebook
[/caption]
His Hawfinch bird looks incredibly real! He has also provided a template for you to see the pieces he puts together.
[caption id="attachment_7389" align="aligncenter" width="530"]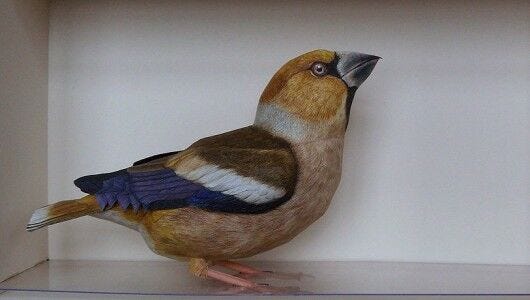 via
Facebook
[/caption] [caption id="attachment_7390" align="aligncenter" width="530"]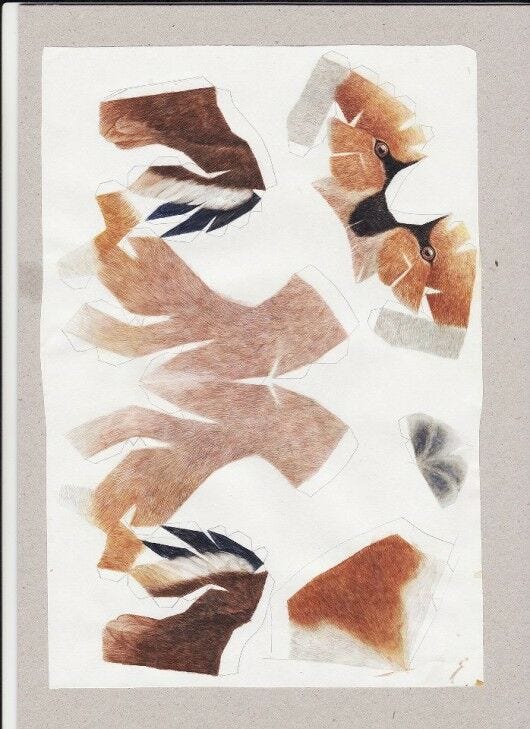 via
Facebook
[/caption]
Johan Scherft's paper art is truly magnificent. To complete his projects demands persistence and dedication, which he has proven to possess both of. I think his paper crafts are perfect for home and event decor. They are breathtaking!