JAM's Official List of 10 Desk Essentials
If you work in an office or have an office in your home, you're probably continuously on the lookout for ways to personalize the space, and to make your job easier. We're here to help you just that! Our list of the 10 most important desk essentials is deigned to help you improve your efficiency and to feel more in place wherever you work! No matter your job or personality, your desk should help you feel productive and prepared for anything! Here is JAM's official list of 10 Desk Essentials.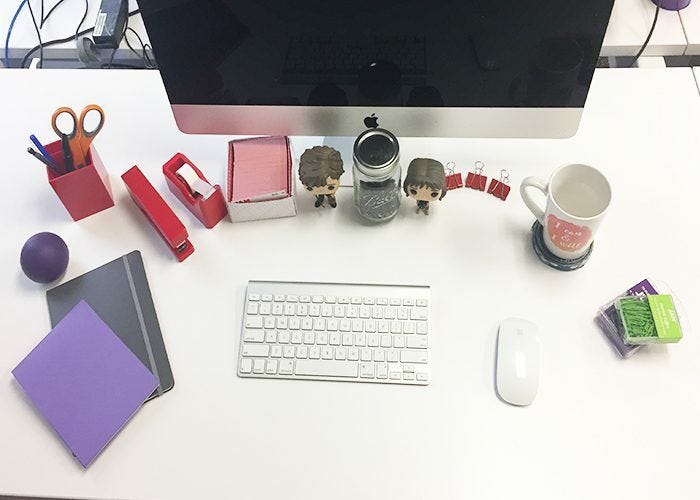 1. Pen Holder
No matter what you do for work, there is probably some note taking or writing involved. Pens, pencils, and sometimes even scissors or other tools, should be readily available at all times. JAM's pen holders make it easy to keep your writing utensils organised and accessible on top of your desk.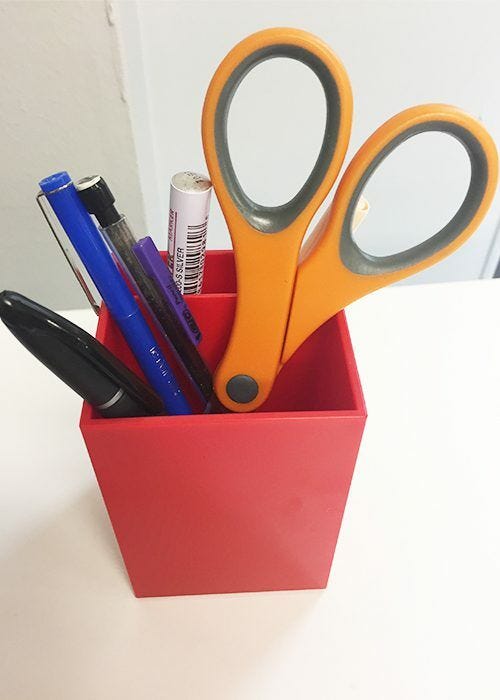 2. Notepad or Notebook
If you're going to be writing and taking notes, you will of course need a writing surface! Having a notepad or notebook out on the surface of your desk ensures that you are always ready to jot down ideas and reminders as they arise.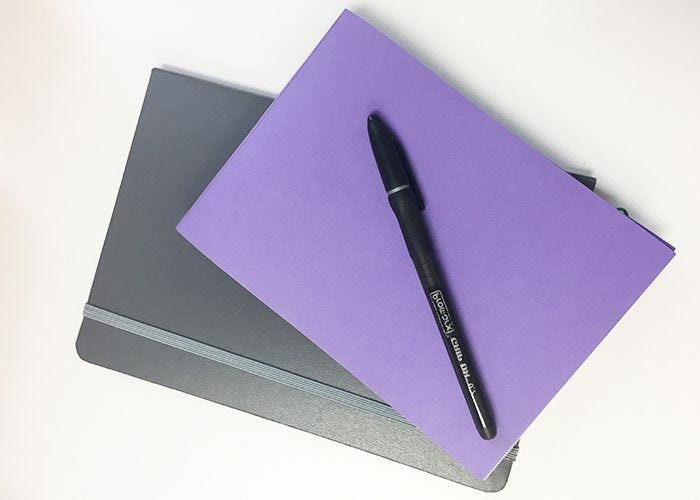 3. Coaster
If you're like myself and many others here at JAM, a cup of tea or coffee is a necessary part of your work day. If you work full time shifts, you should be drinking water at your desk throughout the day too! Having a place to set cups and bottles on your desk helps keep your work space clean while enjoying your beverages! Have a coaster that you keep on your desk. If you'd like to learn how to make a handy and earth-conscientious recycled coaster like the one shown below, check out our previous blog post called Make DIY Drink Coasters From Wrapping Paper Scraps.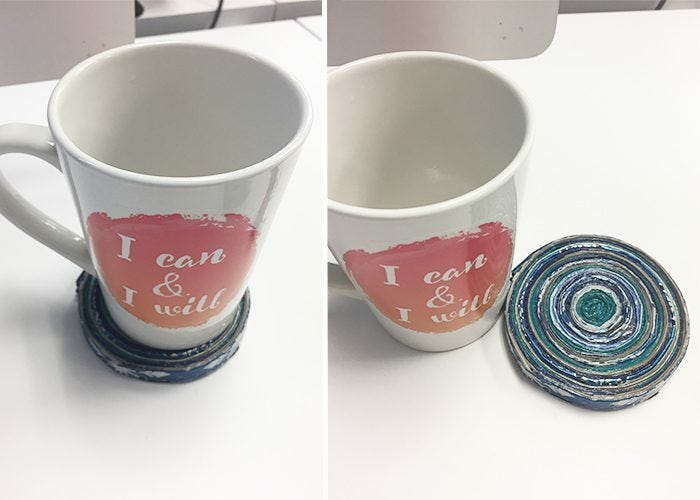 4. Stapler
The stapler is, well, an office staple. It is the tried and true way to keep groups of papers and documents fastened together, which is a need you will probably have in any office job. At JAM, we've made it easy to be both practical and fun with your stapler by offering them in a variety of colors! Choose the one that compliments your personality or work space decor the most!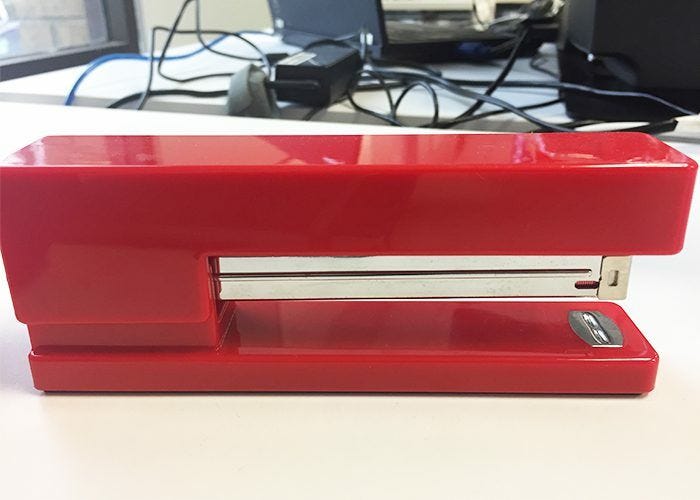 5. Paper Clips and Binder Clips
So staplers are great, but what about when you need to keep papers together for the time being and take them apart later? What about those instances in which you need to simply attached a note to a printed document that will need to removed? Paperclips are of course your go to solution for these needs, and no desk is complete without them.
Binder clips are also a must. These versatile clips can hold large volumes of paper, help you organize your electrical cords, and more! Check out some other uses for binder clips our previous post Life Hacks: Binder Clips.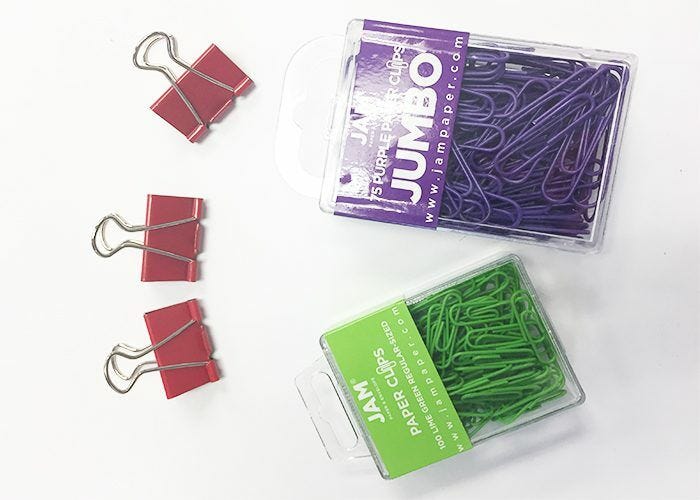 6. Tape Dispenser
As a blogger for JAM, my job involves a lot of creating and putting paper together to make new creations. Tape is often a necessary  element in this process. Even if your job involves no kind of paper crafting, a tape dispenser is still essential for your desk! Tears and rips happen. You might have to post a memo on the wall or on the office fridge. Be ready with one of our weighted tape dispensers!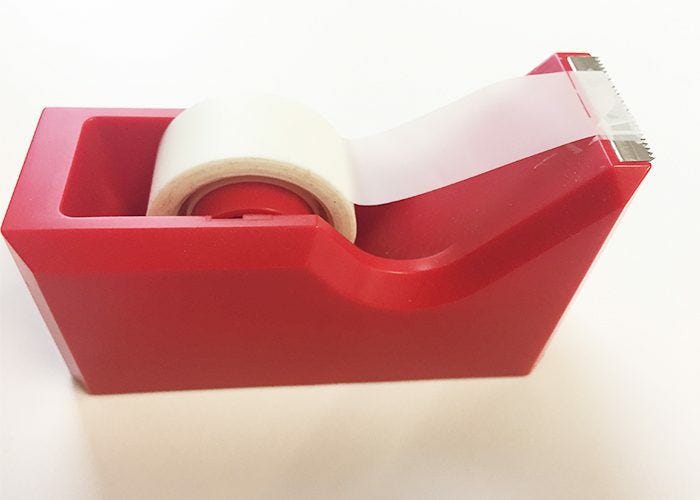 7. Business Card Holder
If you have business cards, you should always have a few out and ready to use or to share with clients or colleagues. Keep your business cards on your desk in a box or holder! In the image below, I have placed my business cards in a handmade paper box. To learn how to make one of these boxes, which can be used for gifts and more, check out our previous blog post How To Make A Paper Box - Without Glue Our Tape! .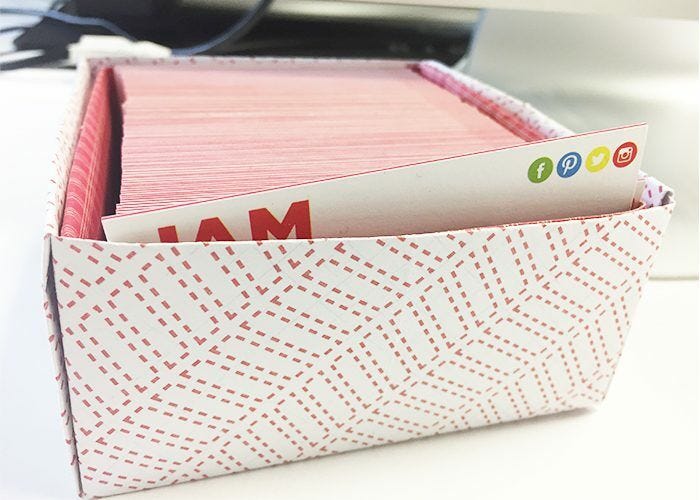 8. Quick Snacks
When you work long and hard like we do at JAM, you get hungry. For that reason, it's a good idea to have some snacks in your drawers or on your desk! Glass jars and containers are a great way to keep snacks fresh and protected. My jar is currently storing chocolate covered espresso beans, which are great mid-day pick me up! If you want to snack healthy, take a look at our post called Workplace Snacks and Their Health Benefits.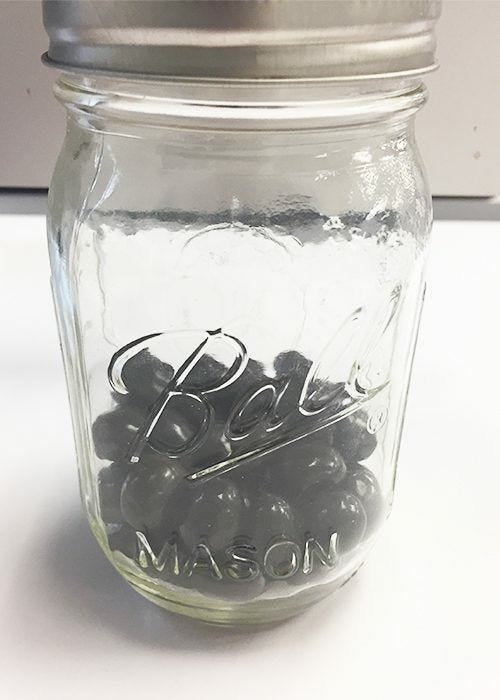 9. Hands On Item
The stress ball is a classic. In recent years, new items, such as small wooden puzzles, have also come to desks across the world to help more restless employees focus. Having something for your hands to do at your desk can help you when you're feeling restless or under pressure.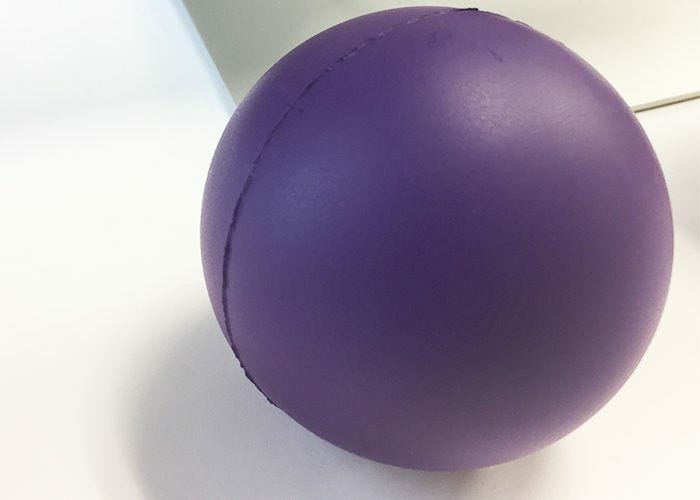 10. Fun Items
Part of making your desk the best that it can be comes along with exercising your freedom to add a personal touch! Decorate your desk with fun items that you like to look at throughout the day. It can cheer you up as you work, and they often also serve as great conversation starters!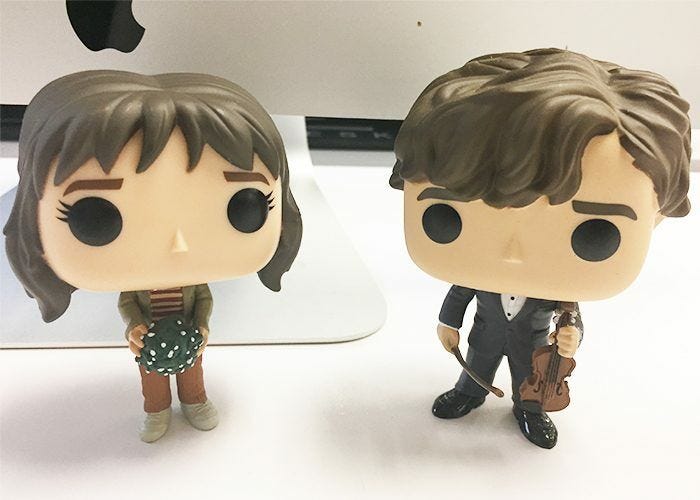 Have found the Will to equip your desk with the ten most important essentials? We hope we've helped you solve this mystery!
If this post has inspired you to give your desk or work space a productivity-enhancing makeover, tell about it in the comments!