JAM's Fun and Easy DIY Scrapbooking Tips
If you're a picture taker, you're probably always on the lookout for new and fun ways to display and preserve your photographed memories. If you have never tried scrap booking before, then perhaps it's time you gave it a go! The tips in this post will help you get started. If scrap booking is something you have been doing for a while, this post is for you too! These tips may help you discover new techniques to better develop your craft! Scrap booking is a great way to keep your photos from events, vacations, holidays, and more in a place where they can be artfully displayed and easily viewed! The tips below are designed to help you create an aesthetically pleasing scrapbook that will help you make sure your memories look great and last a long time! Let's start at the beginning with a decision you must make before any scrapbook page can come together.
1. How to choose the right paper
The paper you use on each page of your scrapbook will depend entirely on the photos you wish to display on that page. Take a look at your photos and choose a color or object that you wish to emphasize. For instance, let's say you have a photo of your dog and your dog has blue eyes. Placing this picture on a blue background will make the dog's eye color pop, creating a coordinated and pleasant appearance!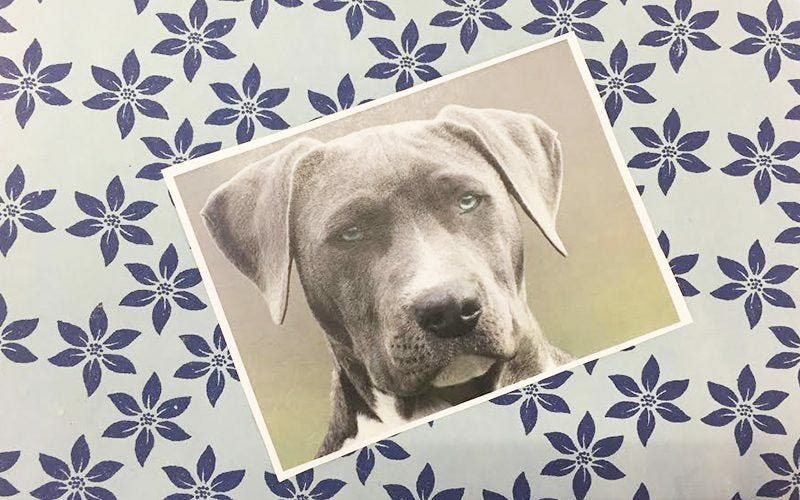 Always choose paper based on a color of theme within the photos, but make sure that the paper and photos do not both have the same dominant color. This will create an over saturated look. Note: The blue flower-patterned paper above was cut from JAM's
Handmade Blue with Blue Flower Wrapping paper Roll
! The thick weight and natural texture of this gift wrap make it perfect for doubling as scrapbook and craft paper. Have Fun with your scrap booking materials and see what resourceful alternatives to conventional materials you can find!
2. How to arrange your pictures in the best way possible
Always lay out your photos onto the paper you will be using before gluing them down or using any adhesive. This way, you can consider how your final product will look before it is finalized. When it comes to arranging your photos, you want each photo to have a fair amount of space around it, but you also want to avoid creating large gaps. Remember that empty placed that the photos doesn't cover any later be covered by page embellishments!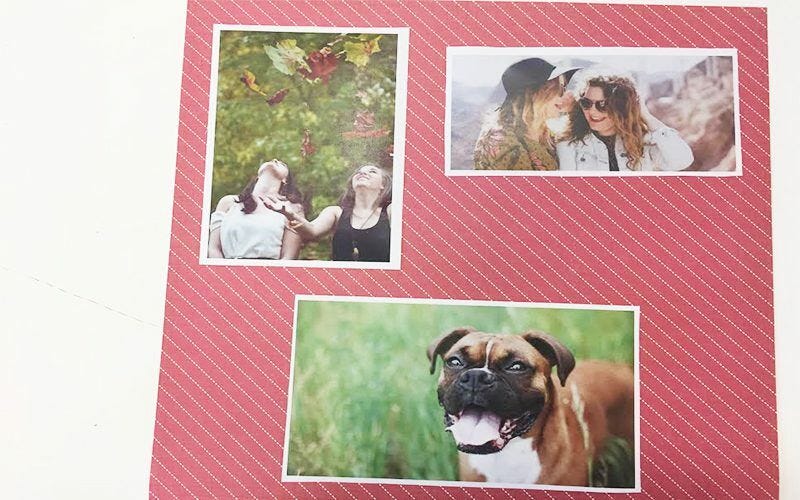 3. How to choose the right borders
Border colors should compliment both the photos and the background color. The ideal border is either the complimentary color to your main background color (for reference, here is a
color wheel
) or it is a slightly darker shade of a color featured in the background. The best way to choose a border color is to place paper of the color your are thinking you are using for your borders near or on top of your background paper and seeing how it looks!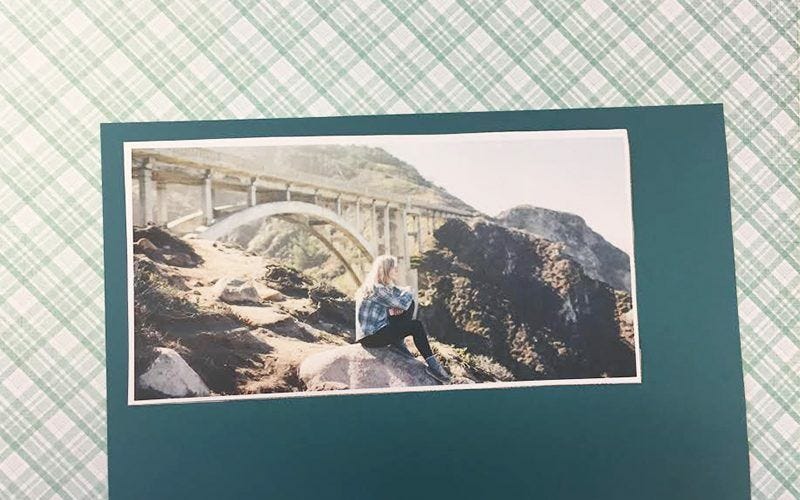 For a fun alternative to paper borders, try self-adhesive black photo corners! These triangular self-adhesive corners have a classic look and slide over each corner of your photos and allow you to  mount them securely to the page.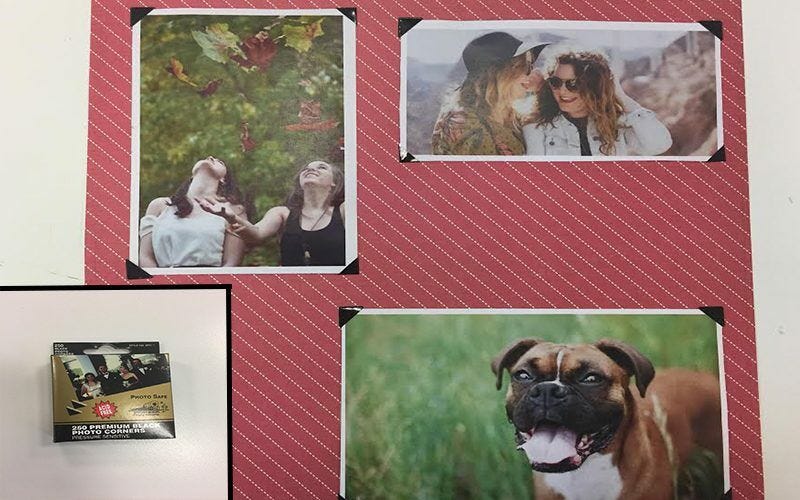 4. How to choose the right stickers and other accessories
Stickers and embellishments that you use on your scrapbook pages should fit the themes of the pictures being presented! For instance compass and map themed embellishments are perfect to go along with pictures of travel or your last vacation.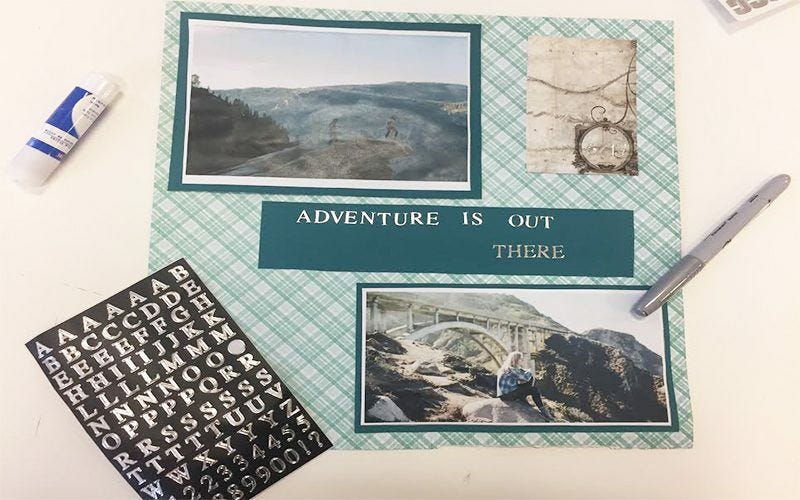 Each sticker and embellishment should also match, compliment, or create a highlighting effect in color. To get the most out of documenting your memories, use
self-adhesive letter stickers
 to write applicable phrases, titles, dates and more! 5. How to make sure your scrap book pictures are protected and preserved
For each page of your scrapbook, you should use a full clear plastic page protector of the same size as the page. These page protectors usually open at the top so that the pages may be slid in easily. The second piece of advice I will give on this matter is self-explanatory: put your scrapbook pages into a scrapbook! Choose one that reflects your personality or the theme of your photos and put those pages into it for memories that will last a lifetime. When your scrapbook is finished, it easily be shared with friends and family! Anytime you want to reminisce or to show off the hard work you have out into your pages, simply remove the scrapbook from the shelf and proudly display your decorated memories!