JAMmin' Friday Favorites: Summer Fun
Welcome back! With Memorial Day Weekend behind us, the start of summer has basically started so we thought it'd be a fun idea to round up some of our favorite summer happenings in the world of paper with JAMmin' Friday Favorites: Summer Fun edition! From paper (obviously), to crafts, and wrapping paper, to free printables, here's our five favorites from the week! Prepare yourself for the summer fun.
1.Summer Wrapping Paper
Are you swamped with birthdays and parties this summer, but bored of the same old, generic wrapping paper? Don't sweat it. We're sitting here ooh-ing and ahh-ing over the cutest wrapping paper on the block…well, internet.
If this sounds like you, check out this (printable!) watermelon wrapping paper. I mean, who doesn't love a big piece of juicy watermelon in the summer? And, while we can't promise sticky faces and fingers (probably a good thing), we can promise that you'll love this summer-themed wrapping paper just as much as we do.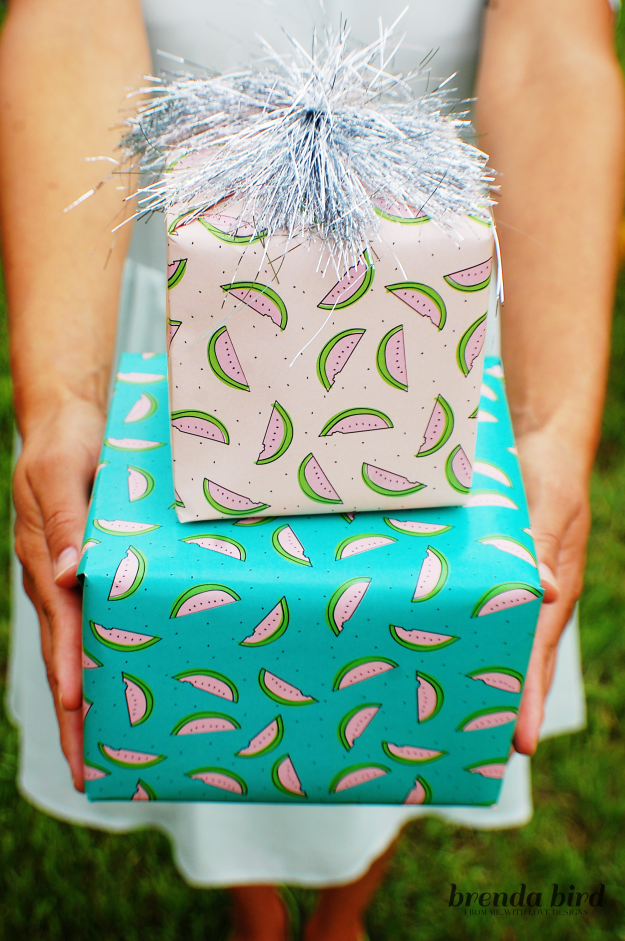 Or, if you're in the mood to DIY, try these adorable fruit-y inspired gift wrappings.  Seriously, how cute is this idea?  Summer fun in a nutshell (or watermelon shell). We absolutely love the strawberry and the watermelon! But you definitely can't go wrong with any of them! Whoever you're giving your gift to will want to dig right in!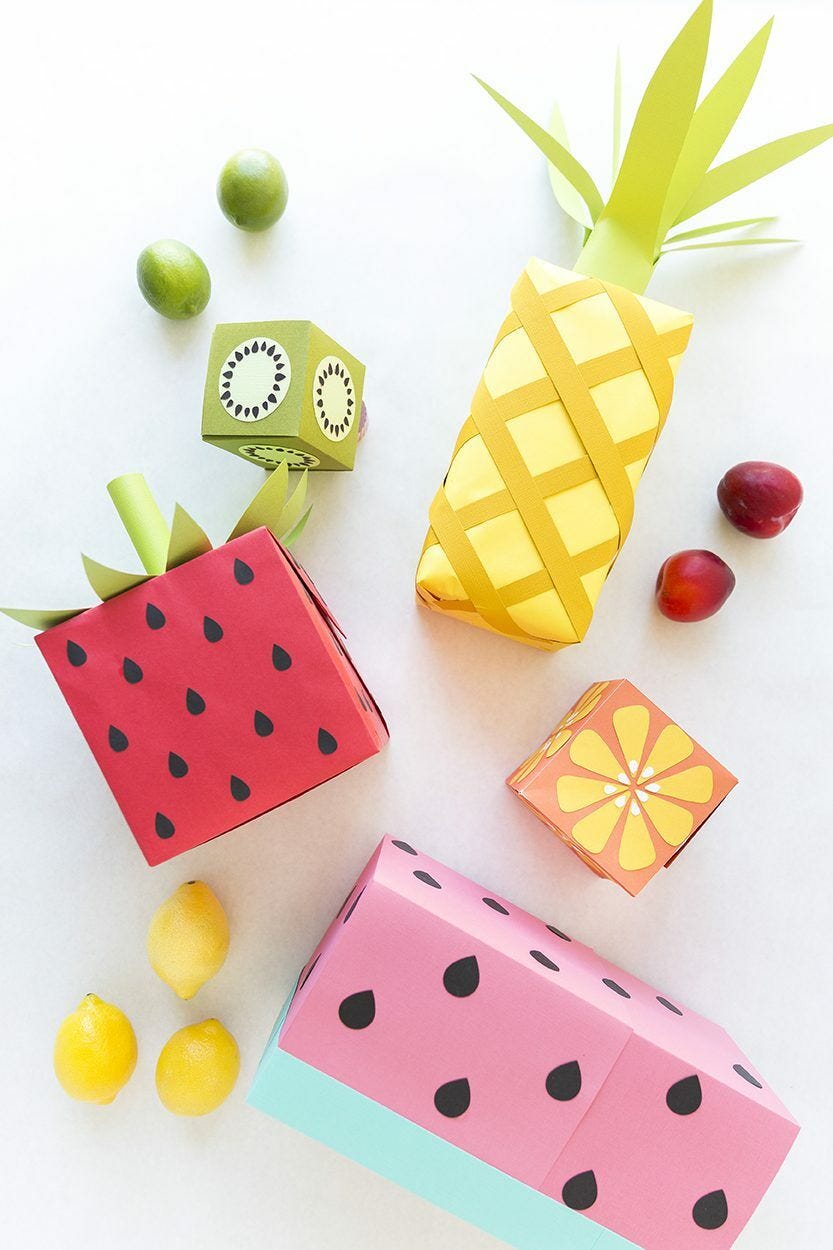 Need other inspiration? Check out this blog post that we love by Victoria Hudgins at A Subtle Revelry. These 25 summer gift wrapping ideas are sure to get you through any summer celebration you have on your calendar.
Make sure to check out our website because JAM has some awesome paper and cardstock that will help get the job done with these crafts!
2.Summer Wreaths
Flip flops just scream summer. I don't know about you, but I just love the ease of slipping your shoes on and off and having your feet free in the summer air, now THAT is summer fun. This craft is a great way to tie in these iconic summer sandals to spruce up your front porch! Check out these adorable wreaths made out of flip flops. Not only is it easy, it's cheap! You can get affordable, foam flip flops from dollar stores, craft stores or even stores like Old Navy!
3.Rainy Day Games for Kids
School's out for the summer, leaving kids at home looking for things to do, especially on rainy days. Get your kids off the computer (and out of your hair for a bit) and make this fun Checkers board! We've posted this before, but it's still a classic that should be revisited. Not only will they get to spend time making the game, they will then get to spend time playing with it. Meaning lots of free time for you! Plus, this is another cheap craft. Using cardstock, paper clips, and a marker you can have this board game whipped up in no time for some summer fun!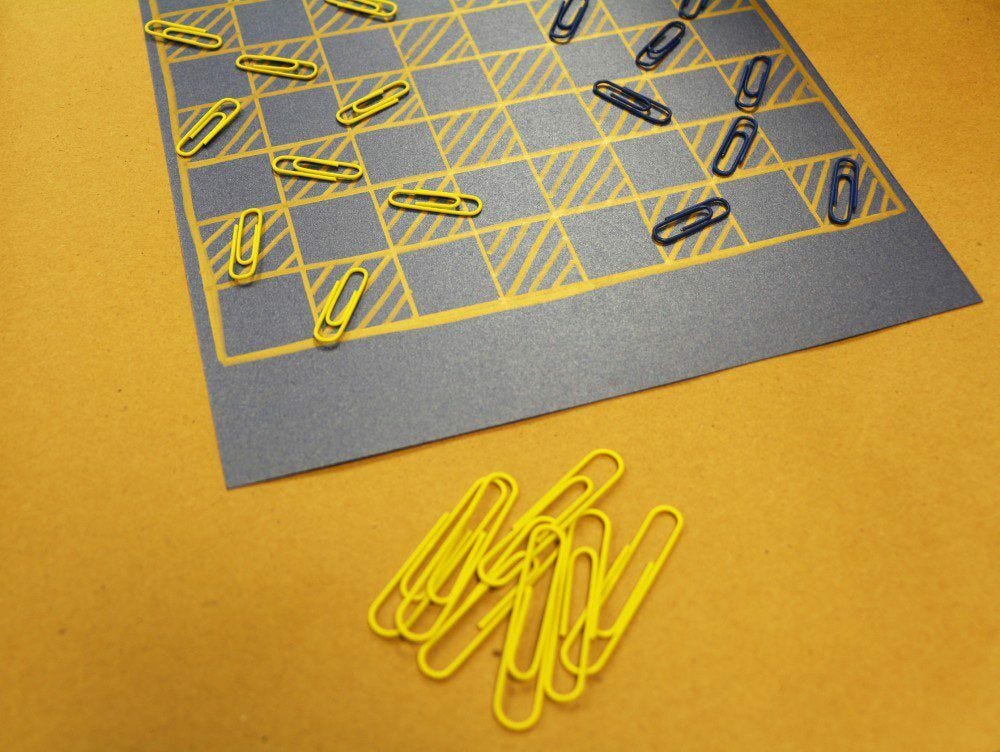 4.Fruity Fans
Summer's my favorite because I love the heat, but there is such thing as too hot. When those 90+ degree days come along, these cute fans would be great to have around. Inspired by delicious, summer fruits, these fans are totally adorable and make me personally want to head to kitchen and grab some fruit to munch on. Well, since I'm at work, I can't do that. But luckily, I work at JAM and I can get my hands on some paper and get started on making these!
I think they would be great at a summer BBQ as party favors or even table designators at a more formal get together. You could make a bunch of them and then display them on the tables.  Not only would it make your party festive and fun, your guests will have a way to keep cool!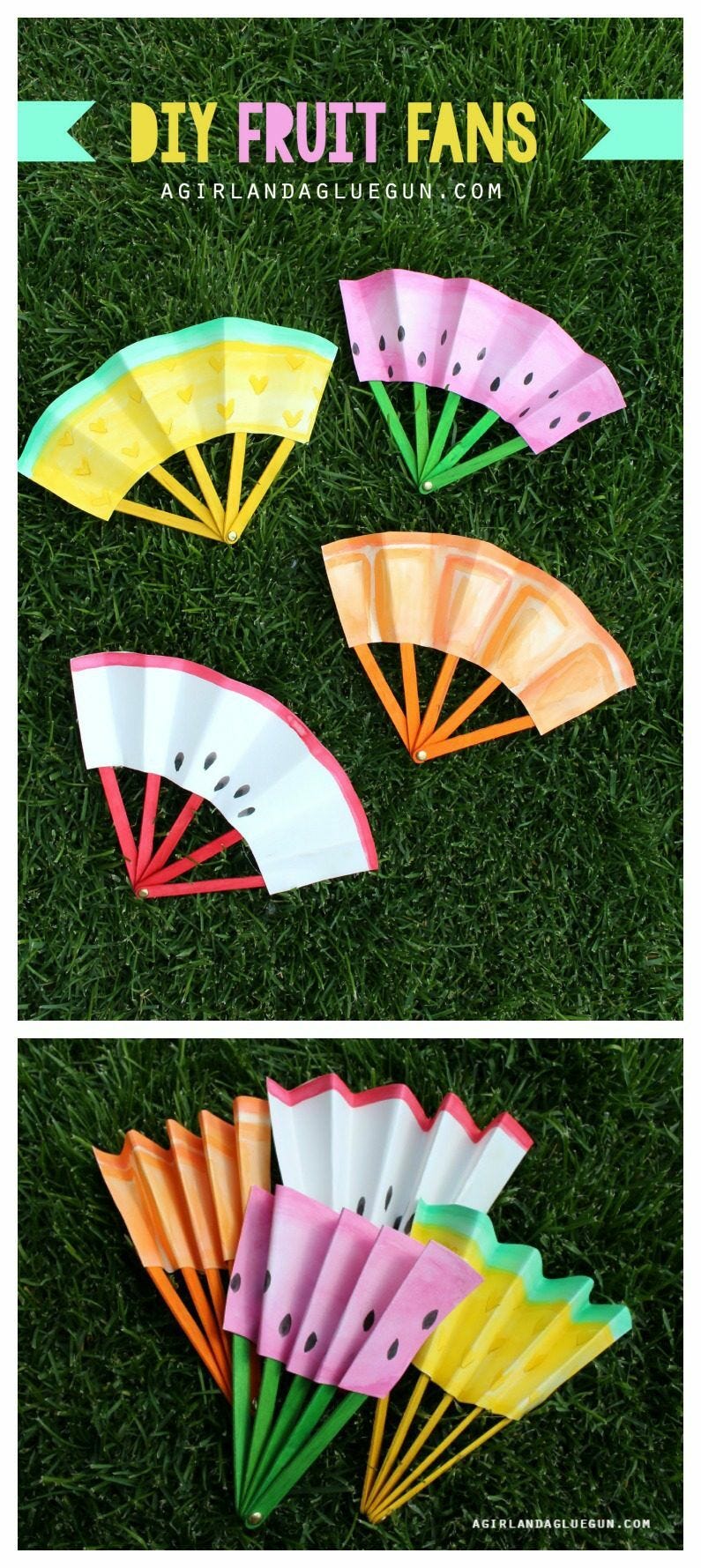 5.Ombre Mason Jar Vases
Another summer perk is all of the fresh, seasonal flowers that are blooming! It's always so nice to walk into a room and see and smell beautiful flowers. They can spruce up a table as a center piece, add a touch of flair to a bedside table, or simply bring joy to someone's day.
The way you display your flowers is also important! You don't want to put your beautiful flowers in a plastic cup or drinking glass. These unique mason jars are here to save the day! Cheap and quick to make, these ombre mason jars painted in bright, summer colors really add some pop to a room. Color coordinate with your flower arrangement to look really put together!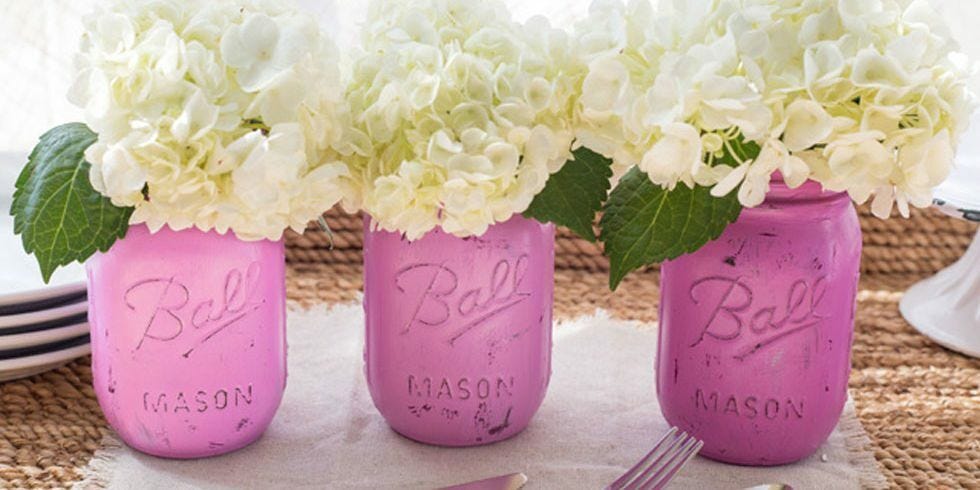 And that's a wrap, folks! We hope you enjoyed our second edition of JAMmin' Friday Favorites: Summer Fun. Let us know what crafts you tried out! As always, check back next week. Have a great weekend!