How to Make Paper Origami Easter Lilies
Are you excited for Easter? The springtime holiday is coming early this year, and shares its date with April Fools day! However, when it comes to getting ready for Easter, we at JAM are not fooling around. Instead, we're showing you how create beautiful paper origami lilies! As lilies are a classic staple of the Easter season, this craft can be used for decorations, or you can do it just for fun!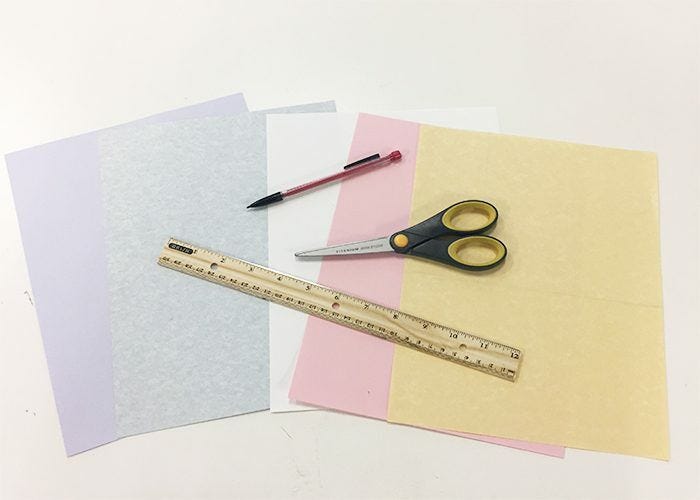 To begin, you will need:
A Ruler
A Pencil
Scissors
Hot Glue Gun
Your hands
Step 1:
Use your ruler and pencil to draw 6 inch squares on each sheet of paper. (You will need 1 sheet per flower you want to make). It is easiest to draw this square in a corner of the sheet. Cut out each square with your scissors.
Step 2:
To begin making your first lily, fold your first square piece of paper in half into a triangle.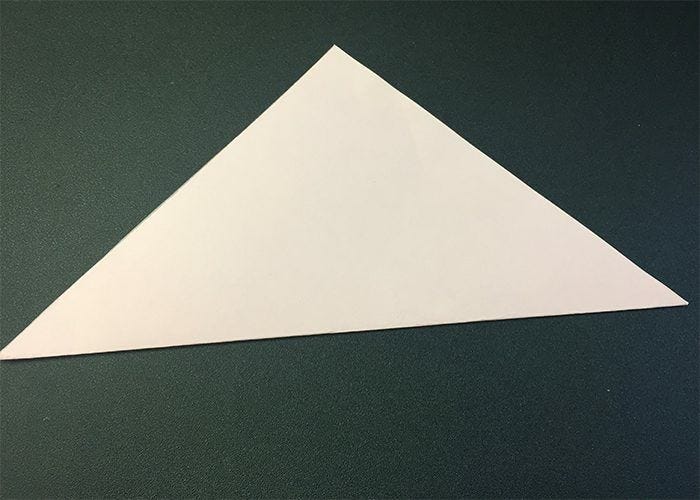 Step 3:
Next fold the paper in half again into a smaller triangle.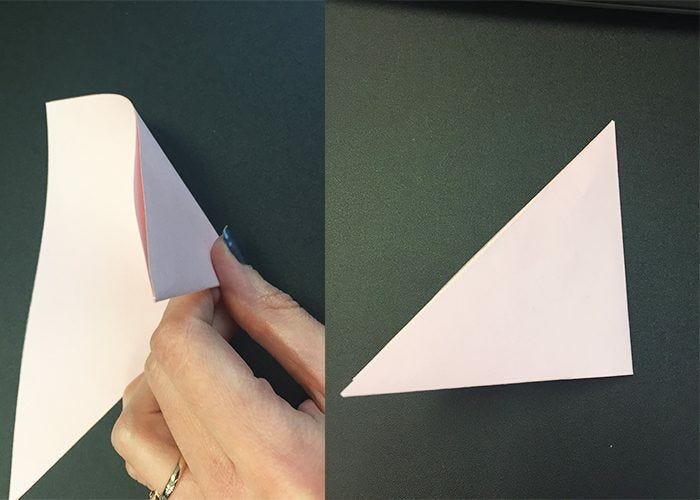 Step 4:
Place the triangle in front of you so that the longest side is that that bottom. Next, open up the top half of this triangle and flatten it into a square as shown below.

Step 5:
Now flip your paper over and do the same thing with the other half. You should now have a square shape with four layers.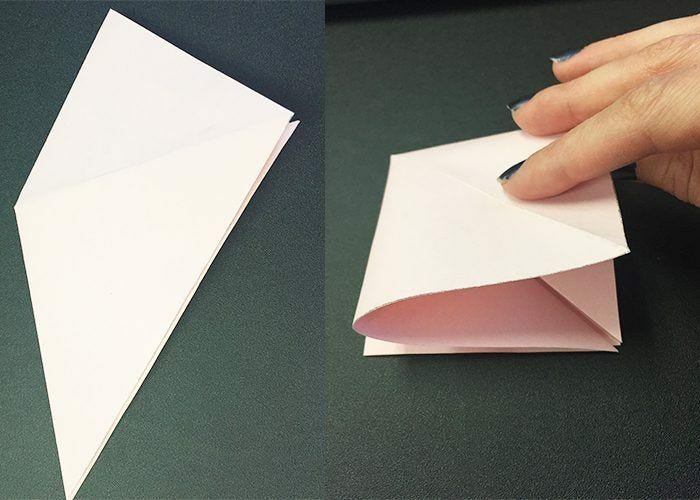 Step 6:
With the completely closed comer of your current shape facing downward (the corner that does not open up at all), fold the upward right-side corner inward to meet the middle crease as shown in the first image below. Now unfold this cease and flatten it with the middle crease remaining in the middle. It should create a cone shape as seen in the first image in step 7.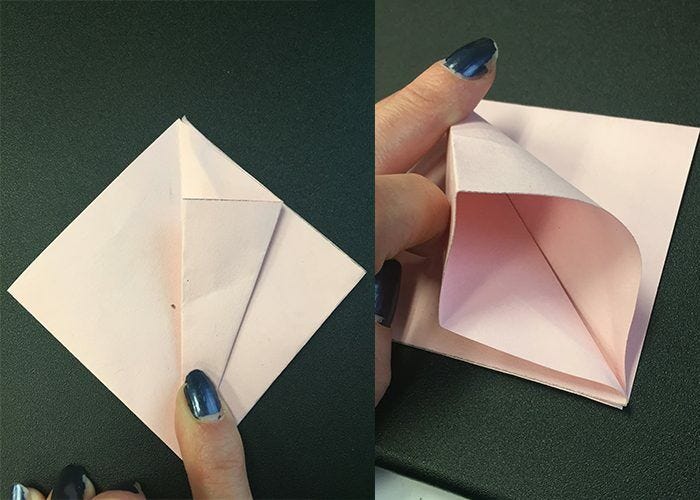 Step 7:
Once, you have your cone shape, fold the left side of it over the the right. Fold the next corner on the left below it to the right as well. This will leave you looking at another crestless square. Repeat step 6 with this square. Flip the paper over and repeat twice more until you have a full cone shape as seen in the image for step 8.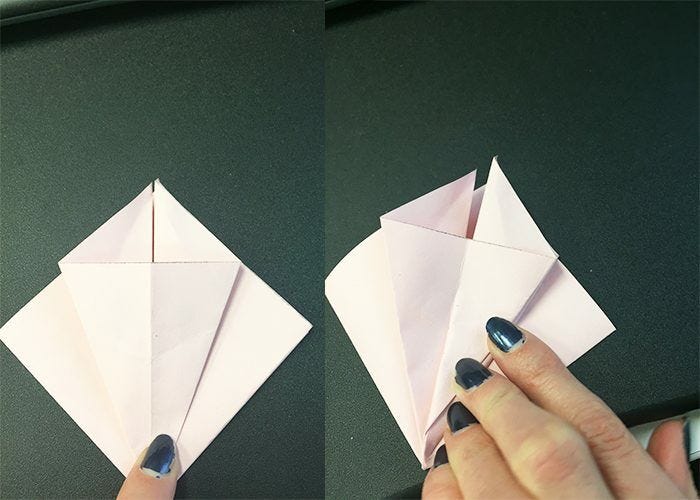 Step 8:
Steps 6 and 7 should leave with the cone/diamond shape with the split on the middle at the top as seen below.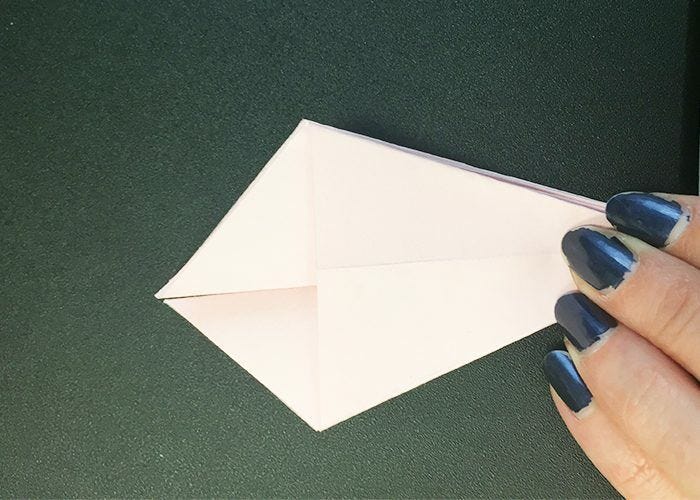 Step 9:
Flip the top layer on the right side over to the left so that you have a a flat cone/diamond shape with no divisions as seen on the right below.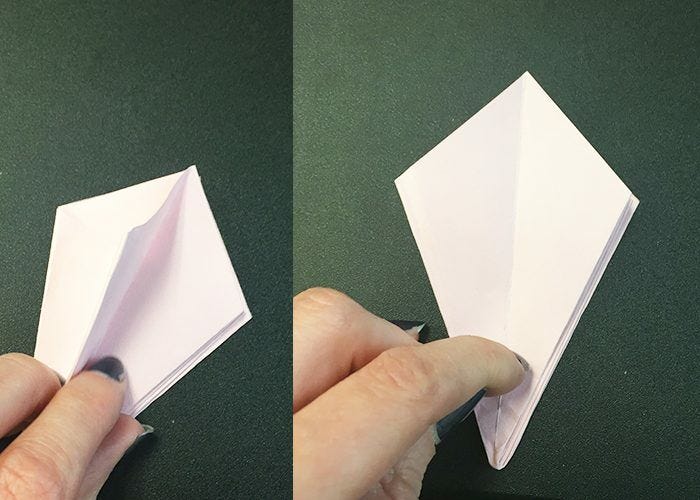 Step 10:
Take your shape from step eight and fold it short-ways so that the point at the top and the point at the bottom meet. Unfold it, but make sure your fold has left a clear crease in the paper.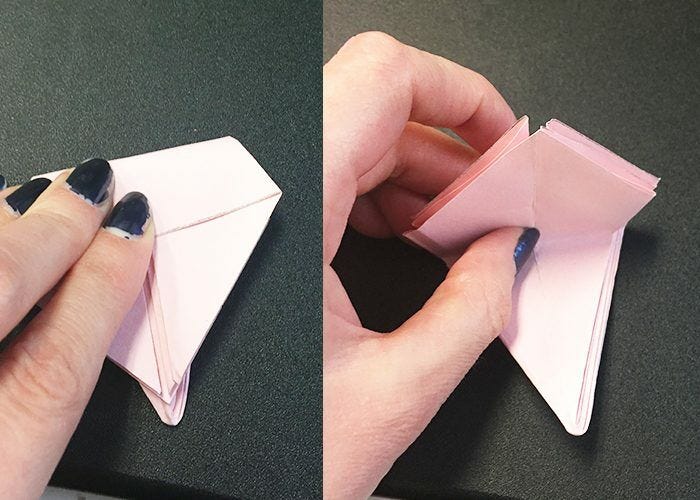 Step 11:
Take your time with this one. It is definitely the trickiest and most time consuming step! Take the top corner on the first layer and fold t downward along the crease you made in step 10 to meet the bottom corner. In the first image below, you will see that two downward facing corners have been created by this fold. Slowly and carefully fold these corners inward and down so that they lie flat and become the top layer of a new, smaller diamond/cone shape as seen in the second image below. Repeat this step with the remaining three sides of your paper.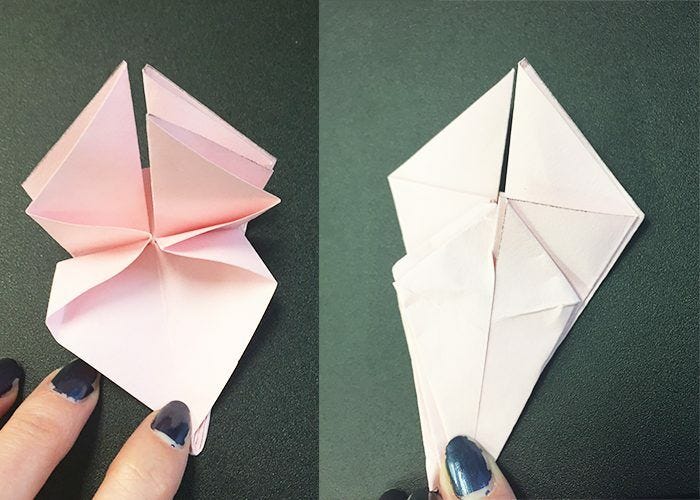 Step 12:
When you are finished with step 11, your paper should look like the first image below. Take this shape and fold (or rather, unfold) each side with a separation in the middle (there should be four) upwards as shown below.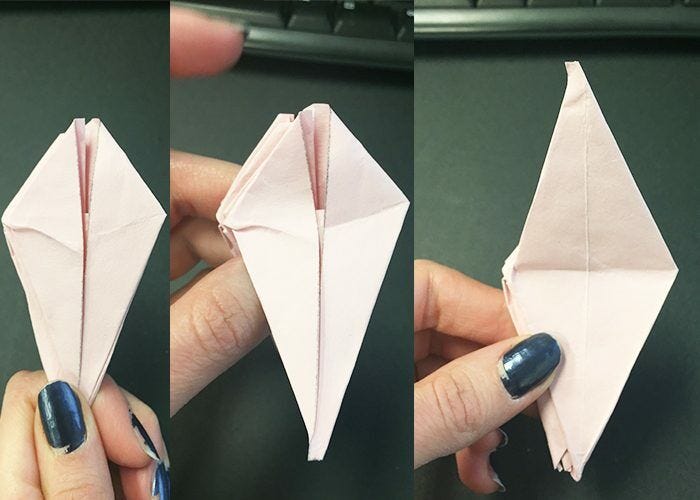 Step 13:
Your paper should now feature four upright and flattened diamond cone shapes. As shown in the first image below, your next step is to fold the left and right corner of each of these cone shapes inward so that they meet in the middle. Make sure these creases are neat and exact, as they will be visible from the outside when you are done.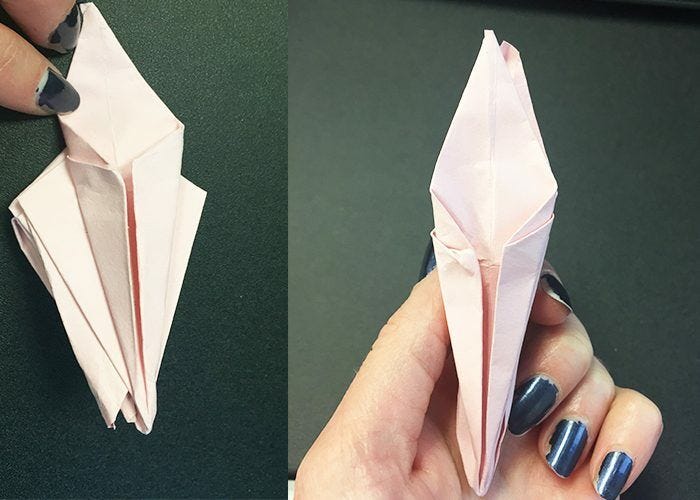 Step 14:
Now it's time to start making it look like a real flower! Each diamond shape in your paper is one of the four petals of the lily! Using your hands, pull these petals outward to make the lily bloom! Use a pen, pencil, or any other small rounded object to make the petals curl outward as shown in the second image below.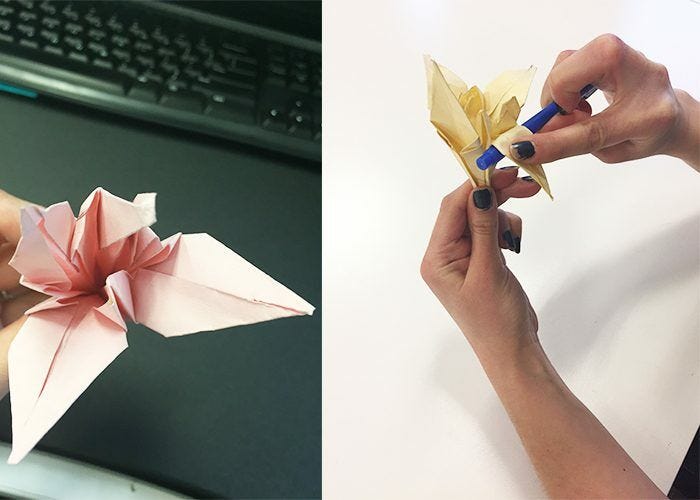 You're all done with your first lily!
I created 10 lilies for a full bouquet.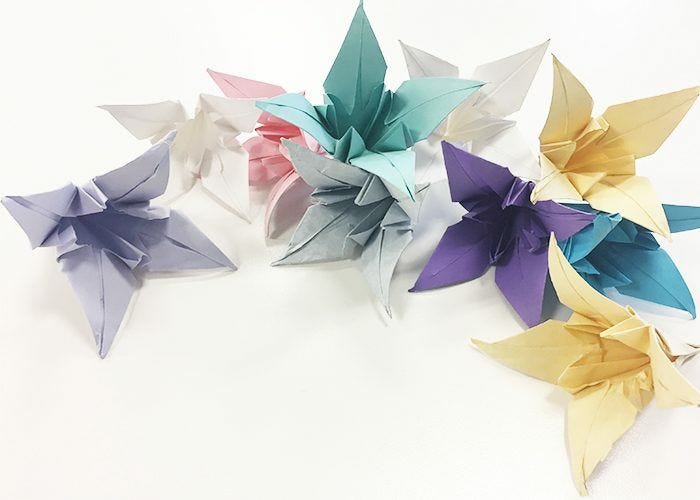 If you'd like to add some stems and leaves to your lilies, follow steps 15-19!
Step 15:
For your stems, you will need wide strips of green paper (approximately 4-5 inches wide). For a fresh springtime Easter look, I chose Parchment Green paper for my stems. Take a few sheets of green paper and cut them into strips. They do not need to be an exact or identical size. After your strips have been cut, tightly roll each one diagonally to create a long, stem-sized rod. A quilling tool or a piece of wire can be used to help with this and ensure that your paper is rolled as tightly as possible. The finish each stem, use hot glue to fasten the last corner of the paper to the rest of the roll.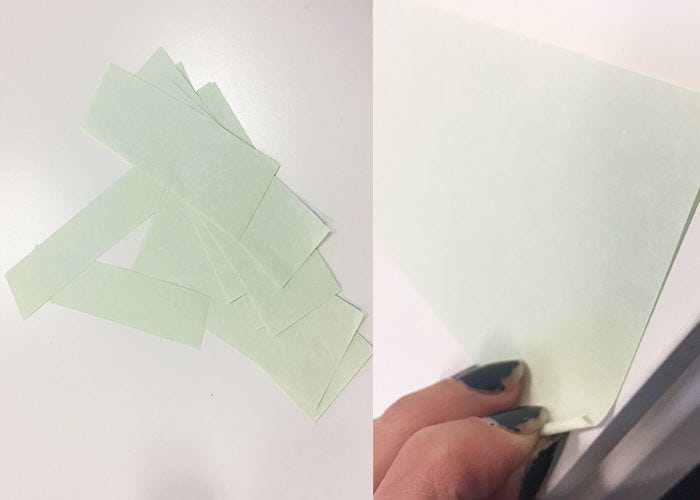 Step 16:
Using the same color paper you used for the step, take your scissors and cut out some leaves.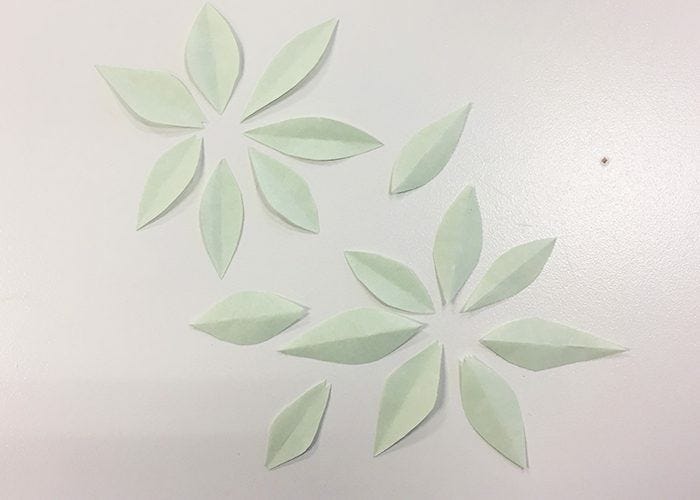 Step 17:
Next, take one of your lilies and place a drop of hot glue on its base. Place it into one of the open ends of the stem. Allow at least ten seconds to let it dry.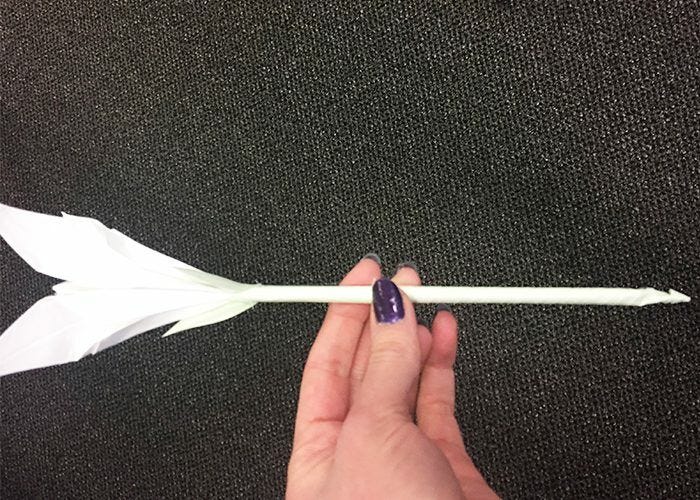 Step 18:
Use your hot glue again to fasten two leaves to the base of your lily as shown below. Your first lily is complete!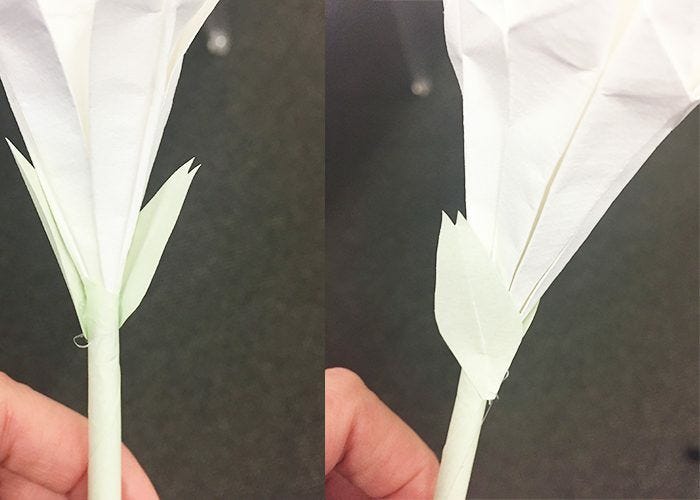 Step 19:
After you have made all the lilies you want to make, it is time to display your work! I chose to my lilies in a small glass milk jar. At the bottom of the jar, I added strips of aqua and white vellum paper to hold the flowers in place and to emulate a water-like appearance.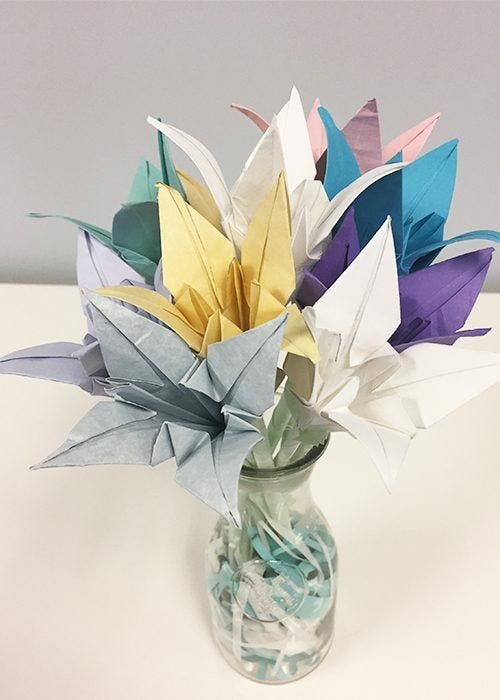 Congratulations! You are all finished with your festive paper origami Easter lilies. Place them anywhere you would like. We hope that you enjoyed this craft and that is helps you get ready for the spring season!