How To Make a Paper Box - Without Glue or Tape!
Hey Ya'll! I'm back blogging, and I couldn't be happier. I missed it mucho. Anyway, enough about me, how about this box I'm going to make appear! Without any glue or tape, I'm going to show you how to make a paper box just using your measly hands. Use the box for anything! From storage to gift wrap, you'll surely use it wherever and whenever you want. Supplies:
Your hands
Scissors
Ruler
Pen/Pencil
PAPER (where we come in)
I used our Brown Kraft Paper because I thought it would be punny (craft and kraft). But then I realized it doesn't photograph well ... after I did all of the pictures. So, I apologize in advance for the eh pics.
Step 1: Make the Paper Square
Easy, make the paper a square by cutting the longer side to 8 1/2 inches. (If using letter sized paper aka your standard paper aka 8 1/2 x 11 inches paper). Using tabloid? Make it 11 x 11.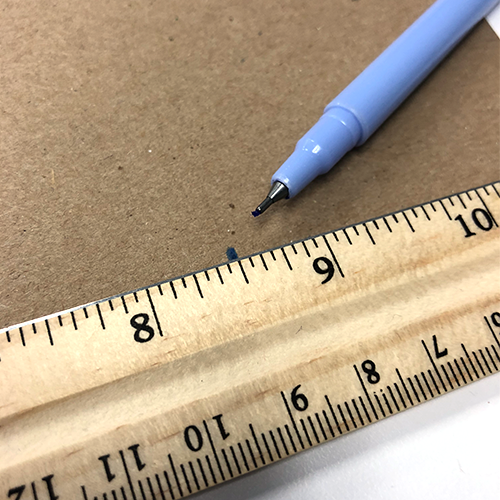 Step 2: Fold twice, making 4 squares
Fold one side then the other. Your paper should come out like this: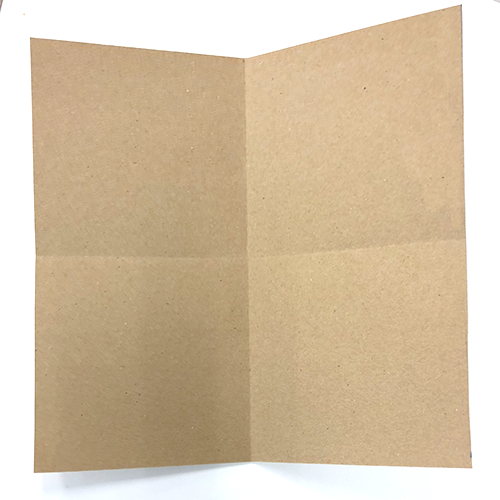 Step 3: Fold to the center
Each square should now fold into the center. When folding each should look like a triangle and when you're done it should look like this: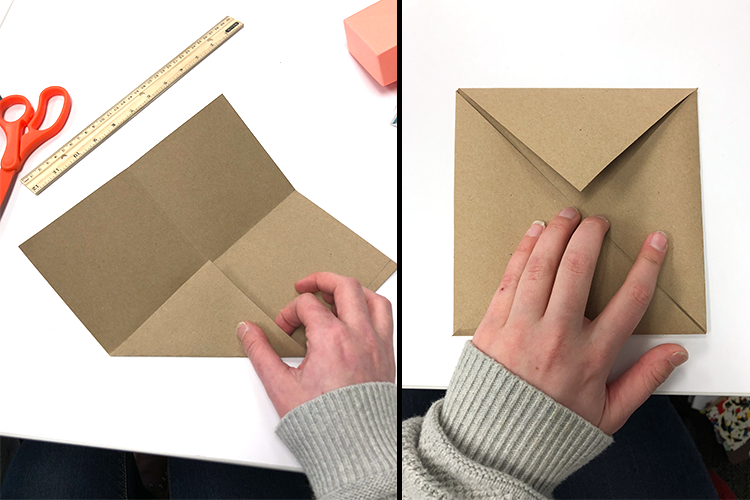 Step 4: Make it a Pamphlet
Keep the triangles folded. Then, fold each side in a thin rectangular shape so that it meets the center. Do this for each side - once opened, it should look like a pamphlet being read.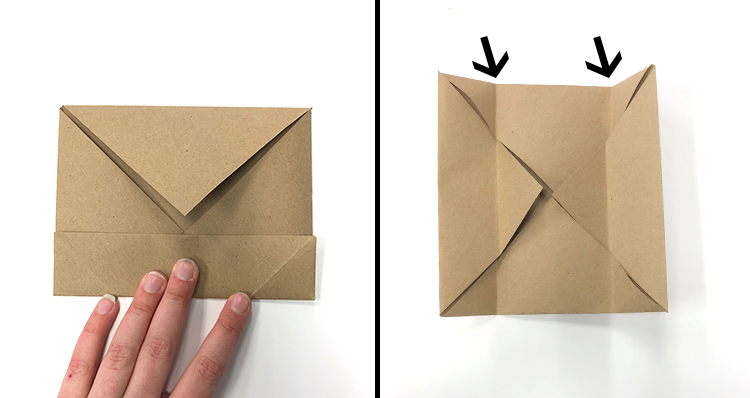 Step 5: the 'wait, what' step
Okay, so this is going to be a little difficult to explain, but just try to follow along. So you want to open up what you have so far on one side (as in the first picture). Then you want to pinch
in
 (not out!) the two highlighted triangles. It's going to feel off at first, this is a good feeling. We like this feeling, keep folding with that feeling. Because once you pinch in and it's aligned to look like one side of a box, you're doing it right! Try to make the two parts come together like in my last picture below.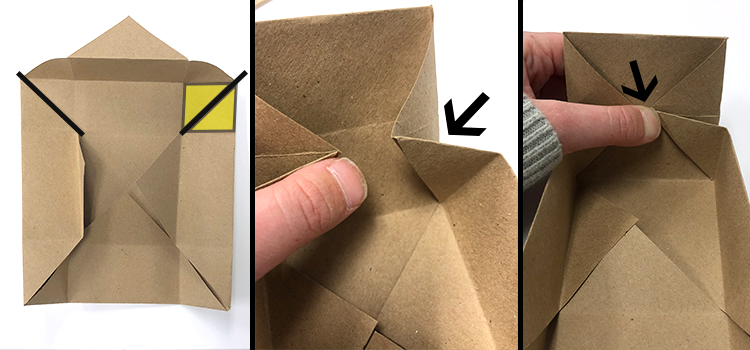 Step 6: First Part Should be able to be Folded Step
Once the step 5 wait what turns into okay got it, You want to fold in the triangle AND rectangle inside.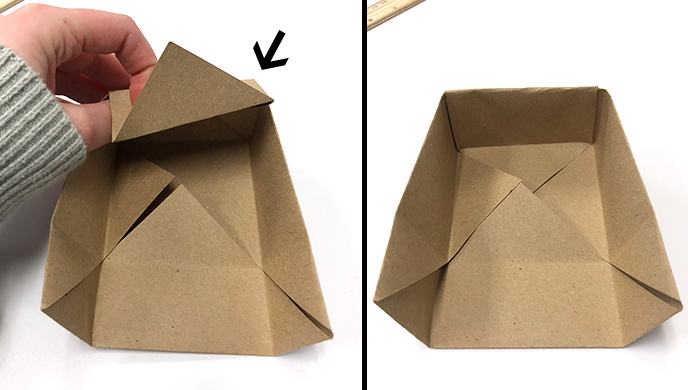 Step 7: The Other Side (oooooooo)
Now, you're just going to do everything in step 5 and 6 that you did on the first side, and do that same thing to the other side (it's not the upside down, don't worry).
Step 8: Make another ... just 1/2 inch smaller!
Remember to cut BOTH sides. It has to be a square, not an almost square. Trust me, I have done this many times and made the wobbliest box there ever was. It was sad. So your paper should look like my third picture, you should have two scraps one thin, one fatter. I made this one a little more than 1/2 inch but you could totally just go with 8 inches (if your first was 8 1/2). It will make the bottom box more snug. If you want it a little looser, go with my measurements of 7 3/4 x 7 3/4. Again, using tabloid? 10 1/2 x 10 1/2 for a snug fit, 10 1/4 x 10 1/4 for a loose fit.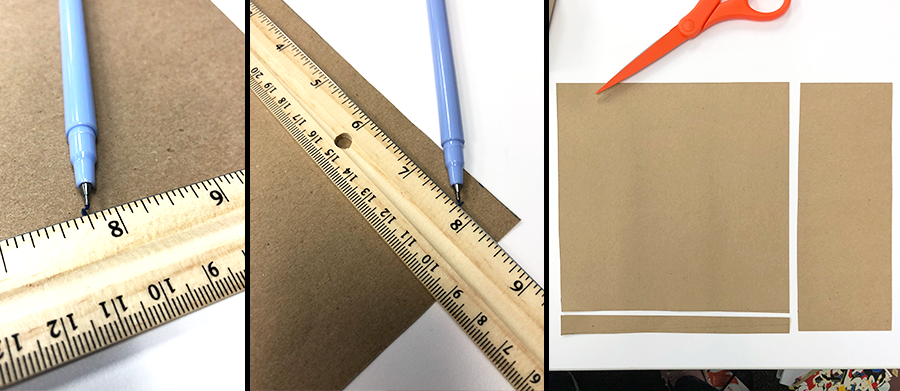 VIOLA!
Want to make it a little cuter? Make a color change! I used our
Vellum Bristol
Salmon Pink Cover.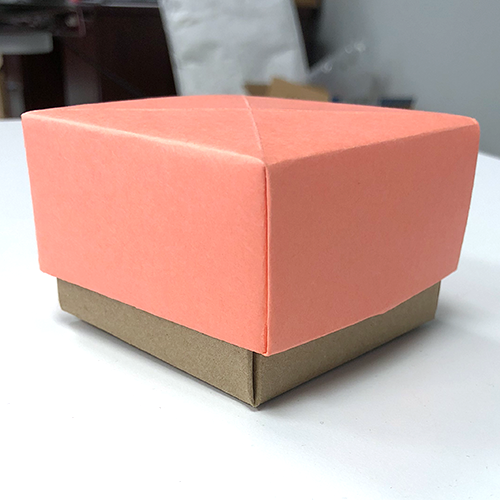 Want it to be for storage? Store your
papercloops
and
binder clips
inside!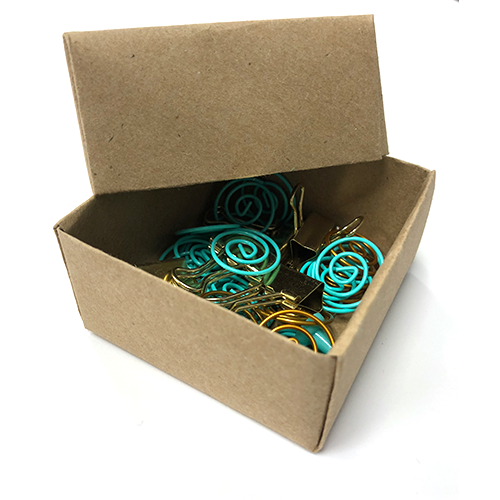 Or do you just really want Toothless to have somewhere to go on top of?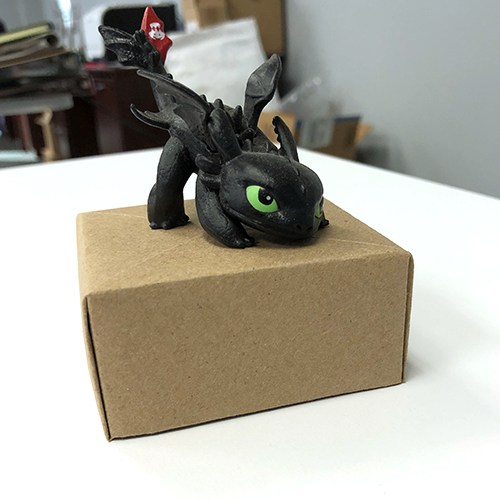 Either way, I hope you liked our How to Make a Paper Box blog! We would love to answer any questions, especially for step 5, if needed! So comment below and we'll be sure to get to you soon! Thank you guys so much for reading and folding with me. It's been fun! See you soon!