How to Make a Flower Crown for Your Flower Girl
Your flower girl is already a doll, but why not enhance her beauty with a lovely flower crown? If she's a flower child and loves, loves, loves hair accessories then she will adore this. Besides she represents innocence and fertility. It doesn't get any better than gracing her head with a flower halo. The more flowers in your wedding the merrier!
You can buy silk flowers from the dollar store or even pick fresh flowers from your garden! I used the same flowers from two wedding crafts shown this week, the broken mirror craft and flower cone. Have a look at some of these flower crowns for inspiration and what floral arrangements will flatter your flower girl the most.
This flower girl trio is absolutely adorable! I love the green leaves with a touch of white flowers
[caption id="attachment_8078" align="aligncenter" width="500"]
via
Ruffled
[/caption]
Pink and peach flower crowns are great colors to combine with bursts of color
[caption id="attachment_8129" align="aligncenter" width="500"]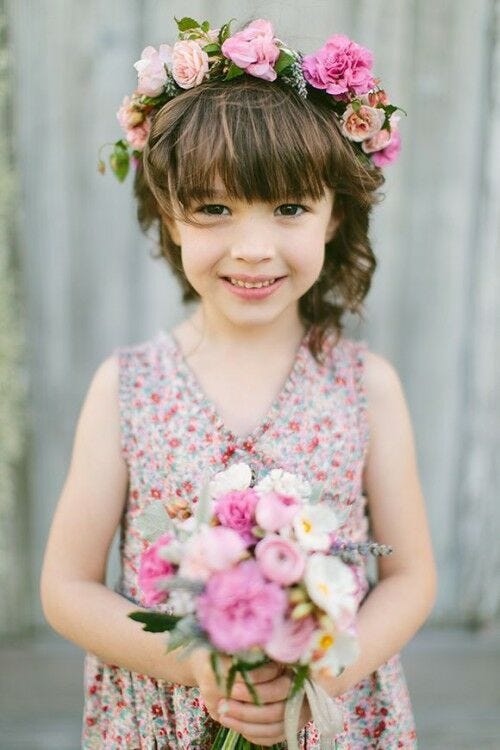 via
Pinterest
[/caption]
This flower crown is less daunting but equally darling
[caption id="attachment_8134" align="aligncenter" width="476"]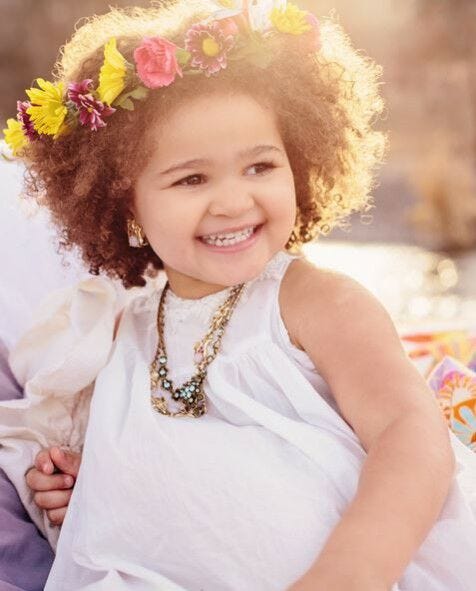 via
The Frosted Petticoat
[/caption]
Purple and lavender flower crowns are vibrant and will go great with a purple and white themed wedding
[caption id="attachment_8132" align="aligncenter" width="500"]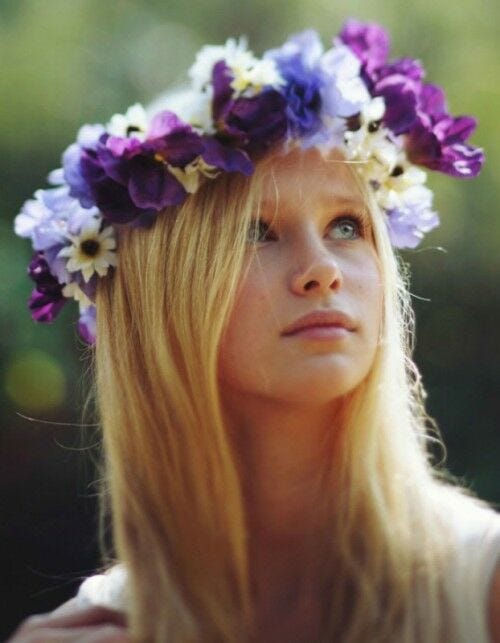 via
Crafty Lady Abby
[/caption]
Nothing screams romance louder than red roses!
[caption id="attachment_8135" align="aligncenter" width="499"]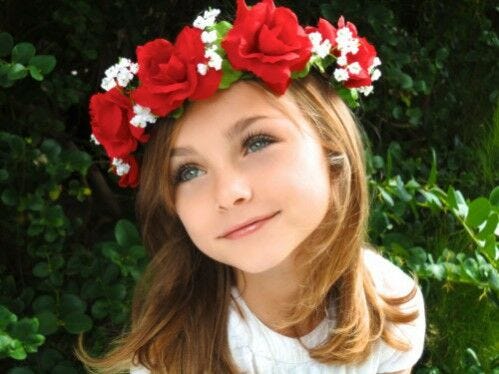 via
Etsy
[/caption]
What You'll Need
Silk Flowers Bouquet
Step #1
Rip off one stem from the bouquet. Get more than one bouquet if you want to mix and match the different colors.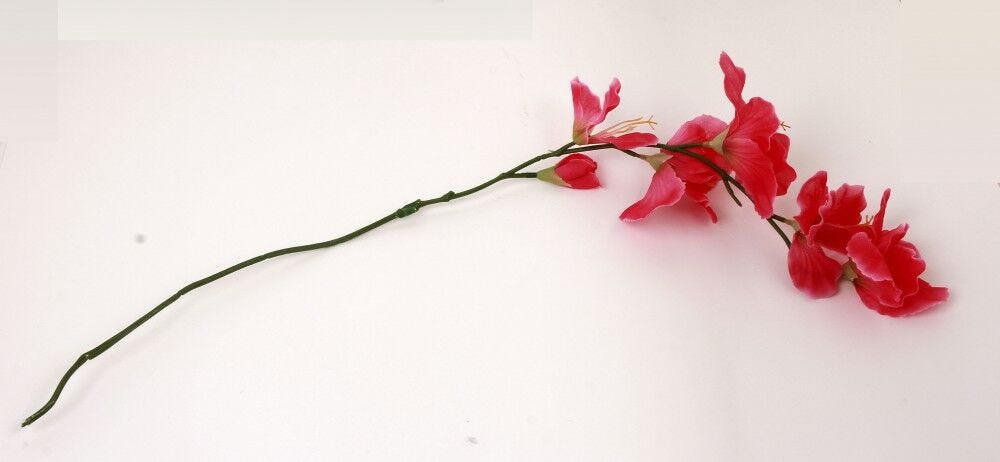 Step #2
You can keep the flowers as they are or pop off some flowers to add in different color ones. I popped my flowers off to add yellow and white to the mix.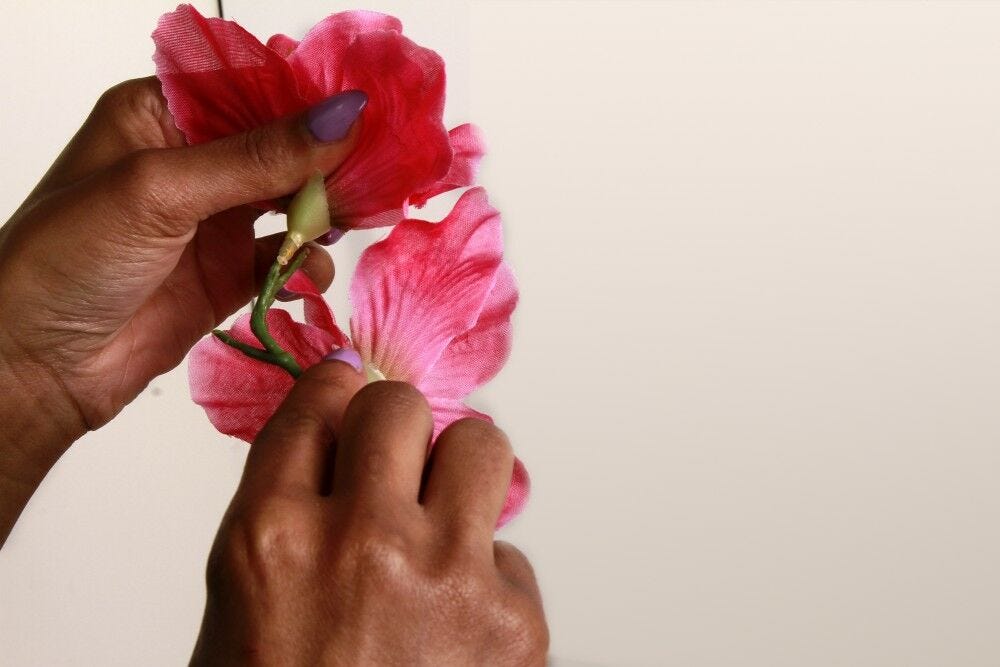 Step #3
Bend them into a circular shape that is big enough for your flower girl's head. Then begin to place flowers onto the crown.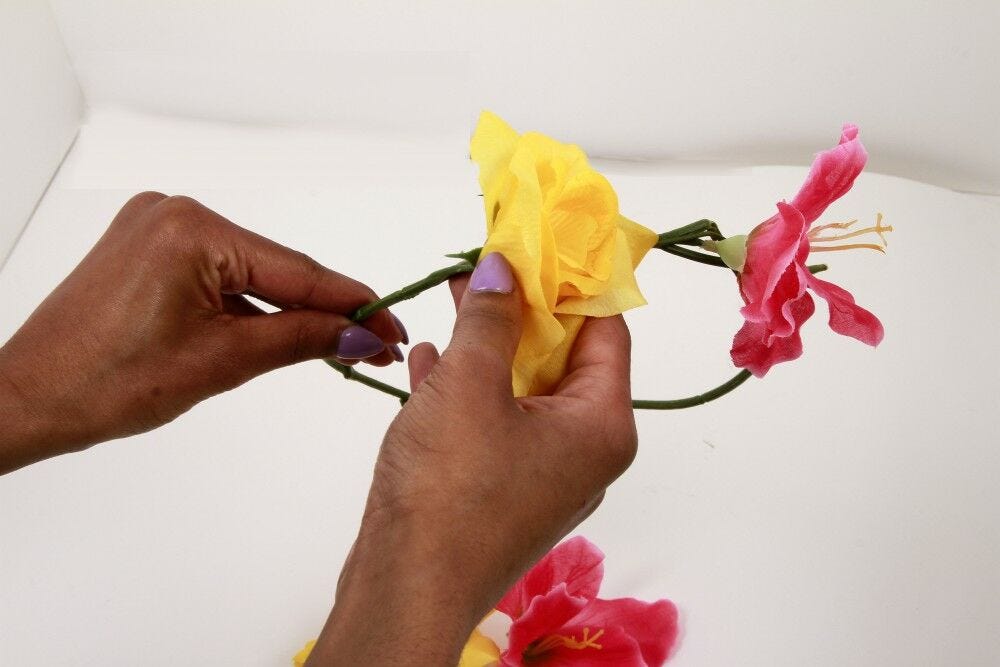 Now it's ready to wear!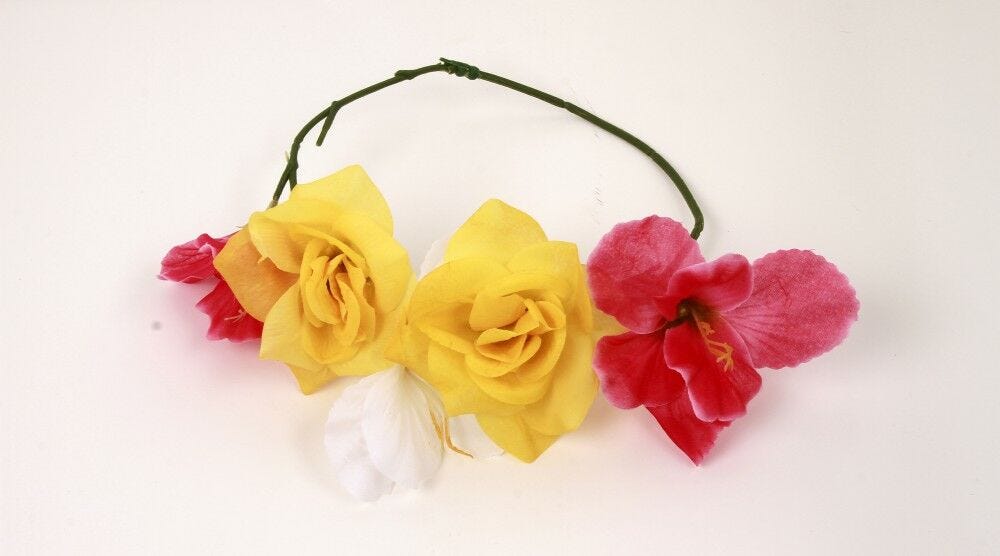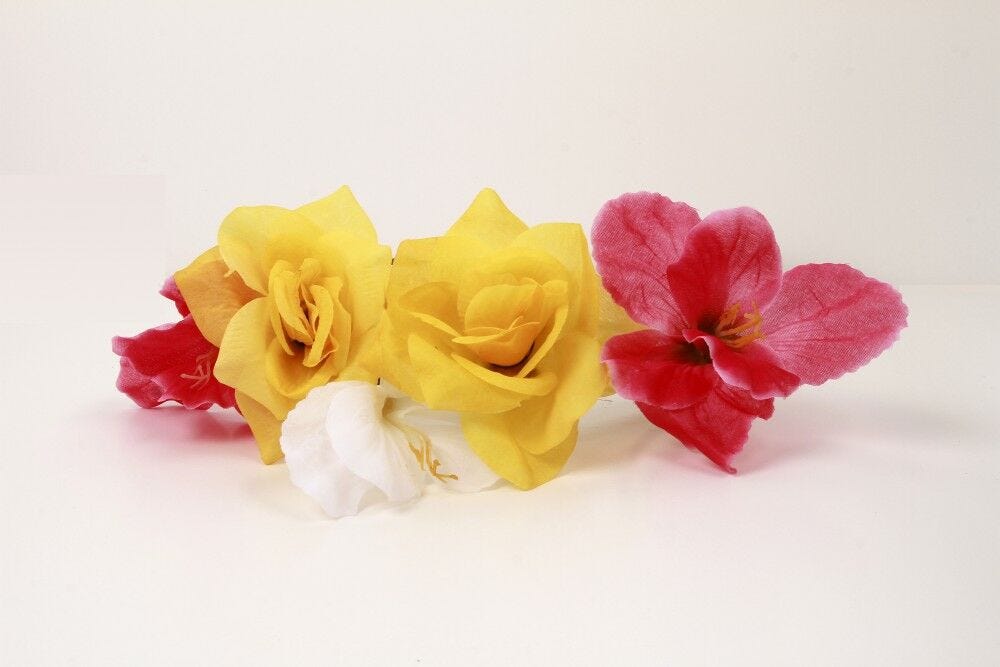 There is more than one way to make flower crowns but I couldn't resist how easy this method was. I only needed one material and simply ripping off the flower heads and giving them a new home secured them well enough. If you want to take it a step further you can rip off all of your flowers and glue the heads onto a headband. Your flower girl and wedding guests won't be to tell the difference and will love them either way!