How to Make a Father's Day Tie Garland
Your dad is just as important as your mom. So Father's Day shouldn't be treated any less. Surprise him the moment he walks into a room with a tie garland. I got inspired by Amanda's Parties TO GO version and had to give it a go. It surely is tie-rific! Your dad will be bombarded with Father's Day love! Use his favorite colors or patterns. You can use anything from wrapping paper to scrapbook paper or even newspaper! This is an easy and colorful craft that the whole family can work on together. When daddy isn't looking that is.
Think of all the things you wouldn't know without your father's unsurpassable knowledge. From teaching you to tie your shoes to knowing when to stand up or walk away. He taught you how to ride your first bike without the training wheels. He bought your first baseball mitt and you played catch until the sun went down.
[caption id="attachment_8636" align="aligncenter" width="400"]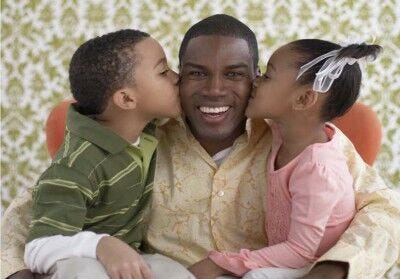 "A son's first hero and a daughter's first love"
[/caption]
He cracks you up with hilarious jokes no one has ever heard of and grills the best cheeseburgers in the land! He's the guy who will paint his fingernails bright pink and turn those very fingers into a fist, if ever, danger calls. He's your Superman!
[caption id="attachment_8664" align="aligncenter" width="440"]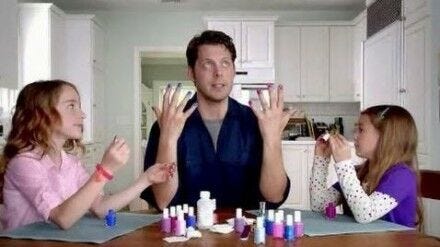 "Our fingers may be small, but we've got our daddy wrapped around them"[/caption]
Father's Day is about praising our fathers, uncles, grandfathers, or even brothers who have taken on papa roles. They made us who we are today and will always be our knights in shinning armor.
Now let's learn how to make a tie garland!
What You'll Need 
Wrapping Paper
Cardstock Paper
Scissors
Pencil
String
Hole Puncher
Glue
Step #1 
Draw or trace a tie then cut it out. Use your first tie as a template to make all your ties the same size. You will need sixteen ties including the exclamation point! Use different pattern paper or alternate between his favorite colors!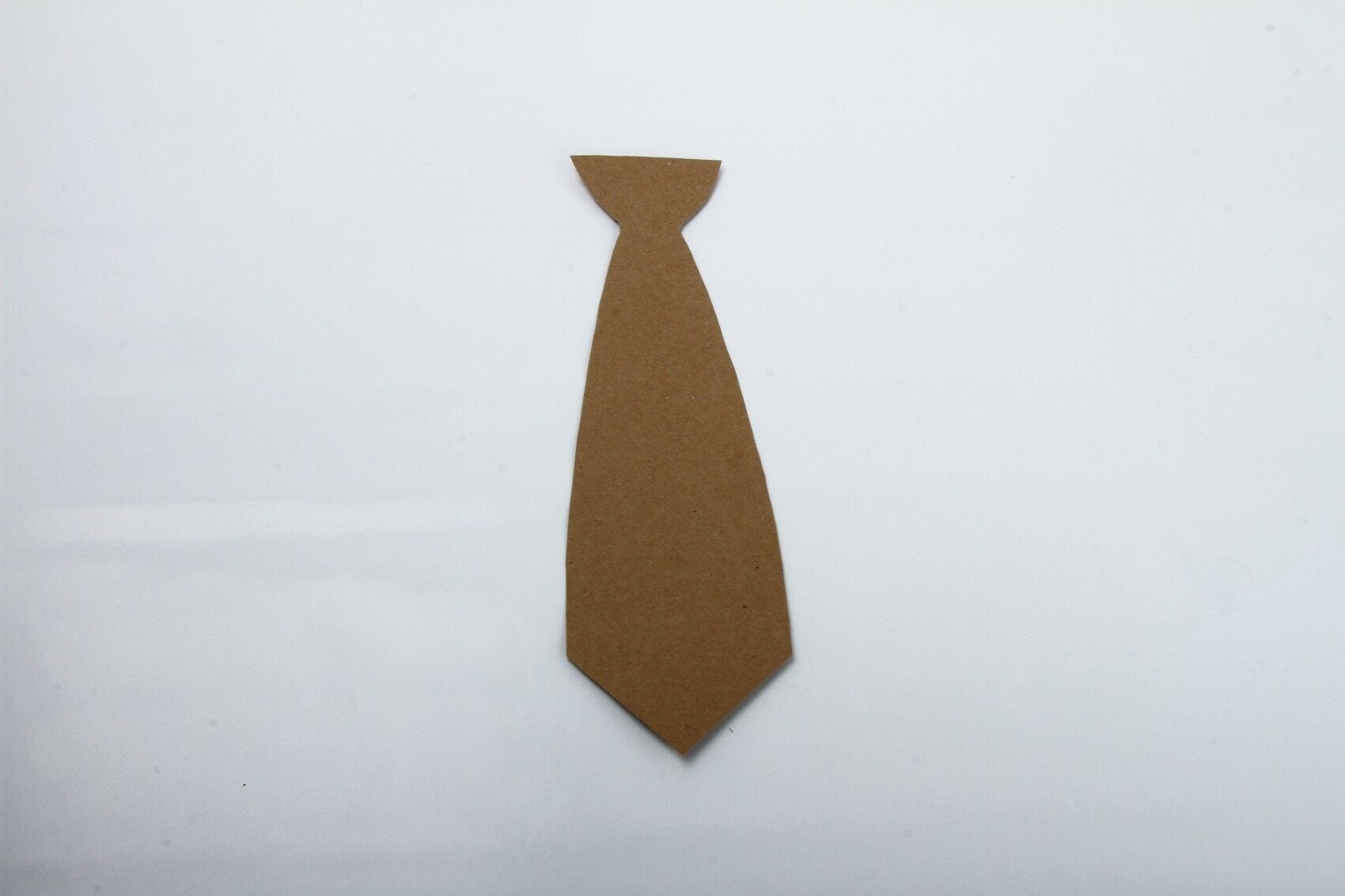 Step #2
If you are using wrapping paper, glue cardstock paper at the back to make it sturdy.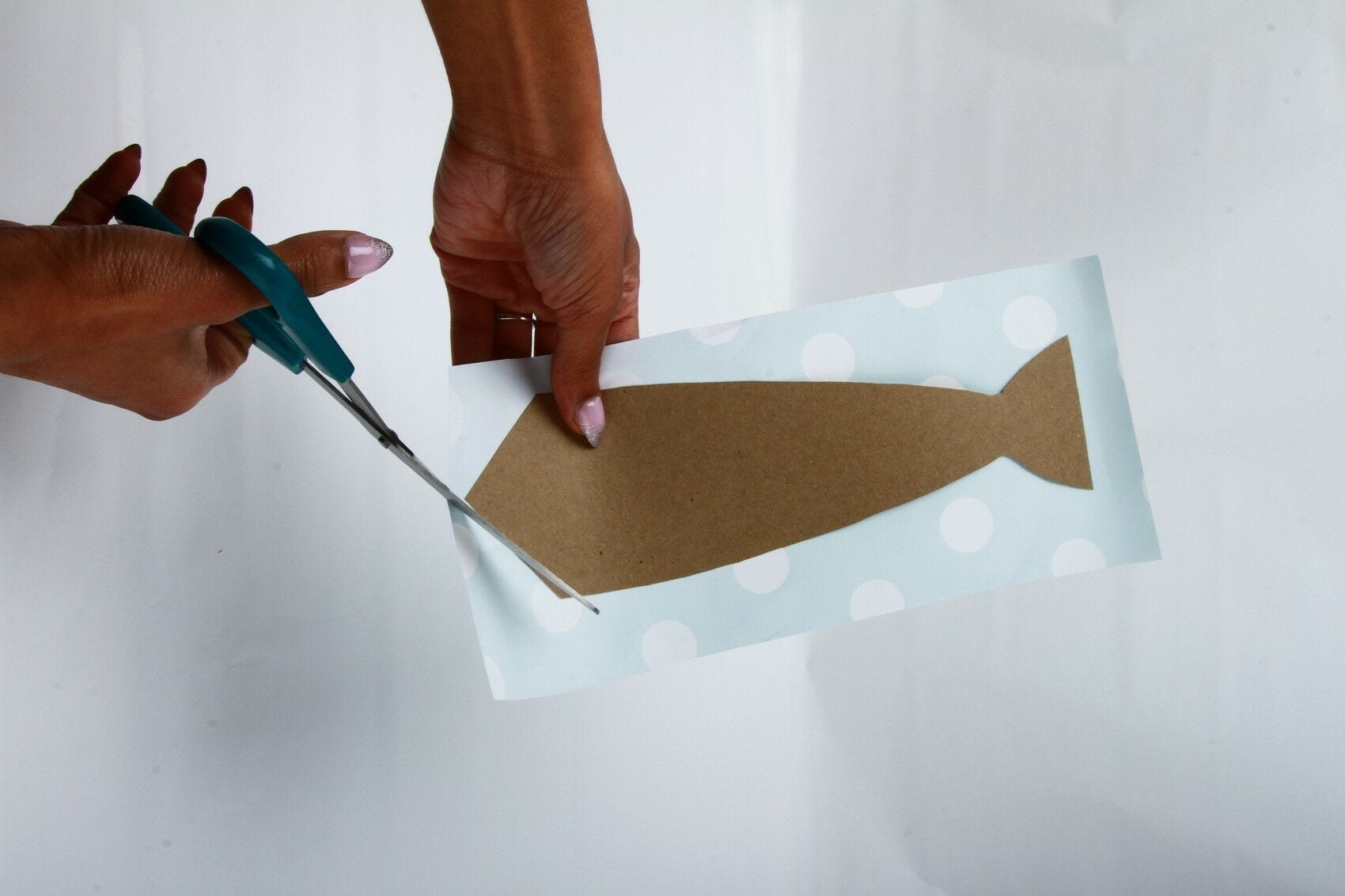 Then cut it out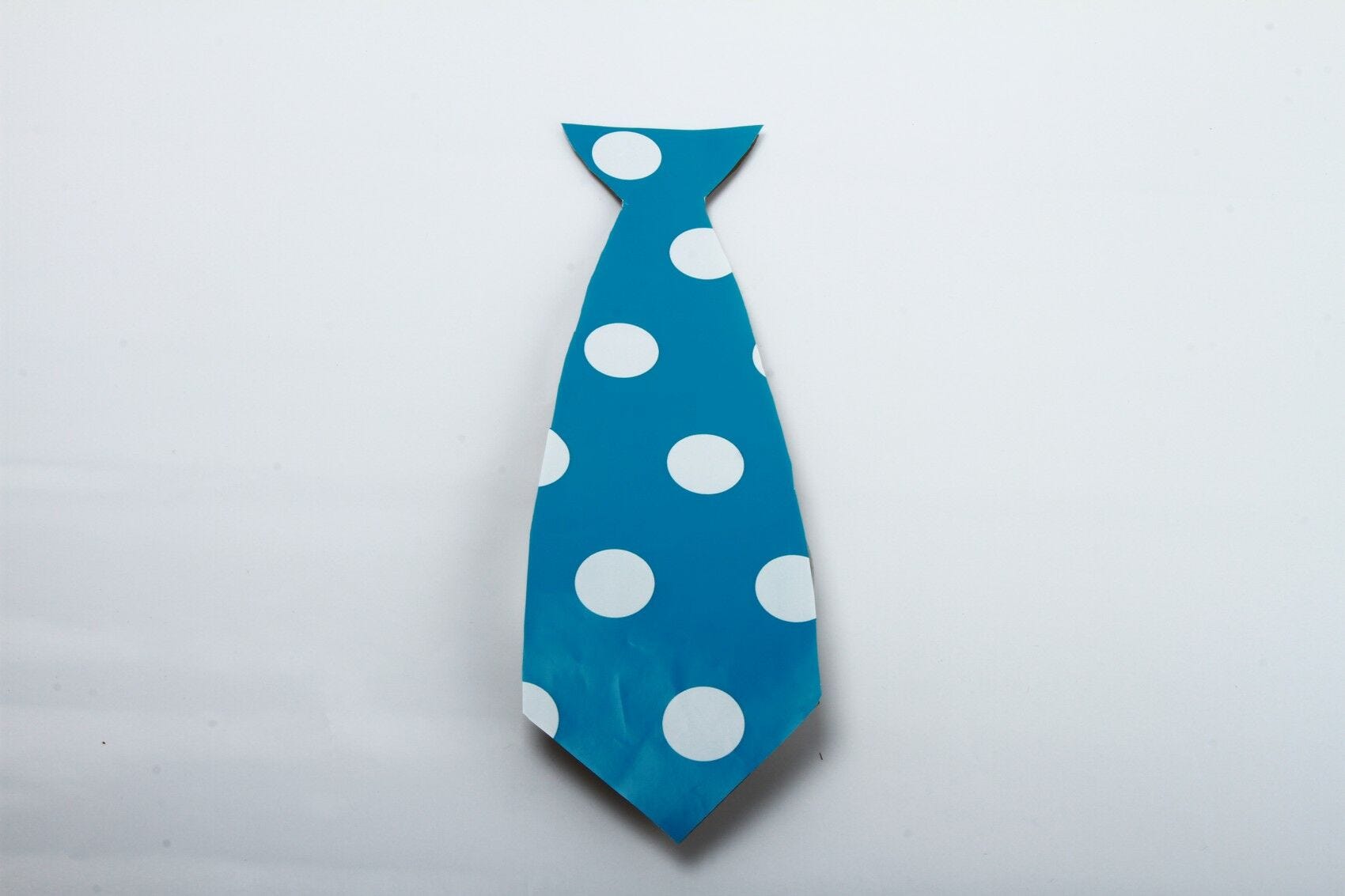 Step #3
 Use a different color paper for your "Happy Father's Day" message to stand out. Make sure they are big enough for an easy read but small enough to fit inside the tie. Paste the letters onto your ties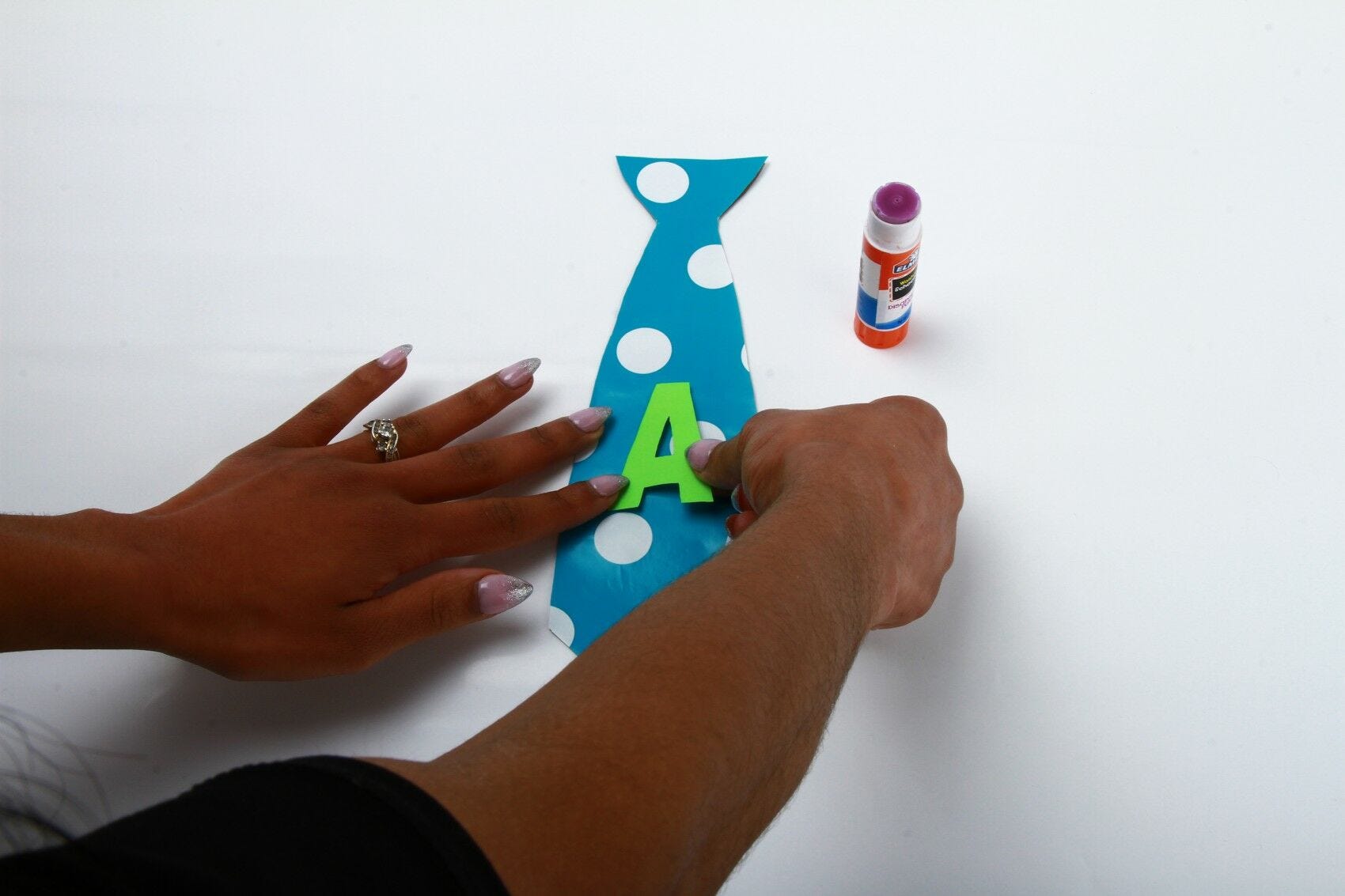 Step #4
Punch two holes at the top of each tie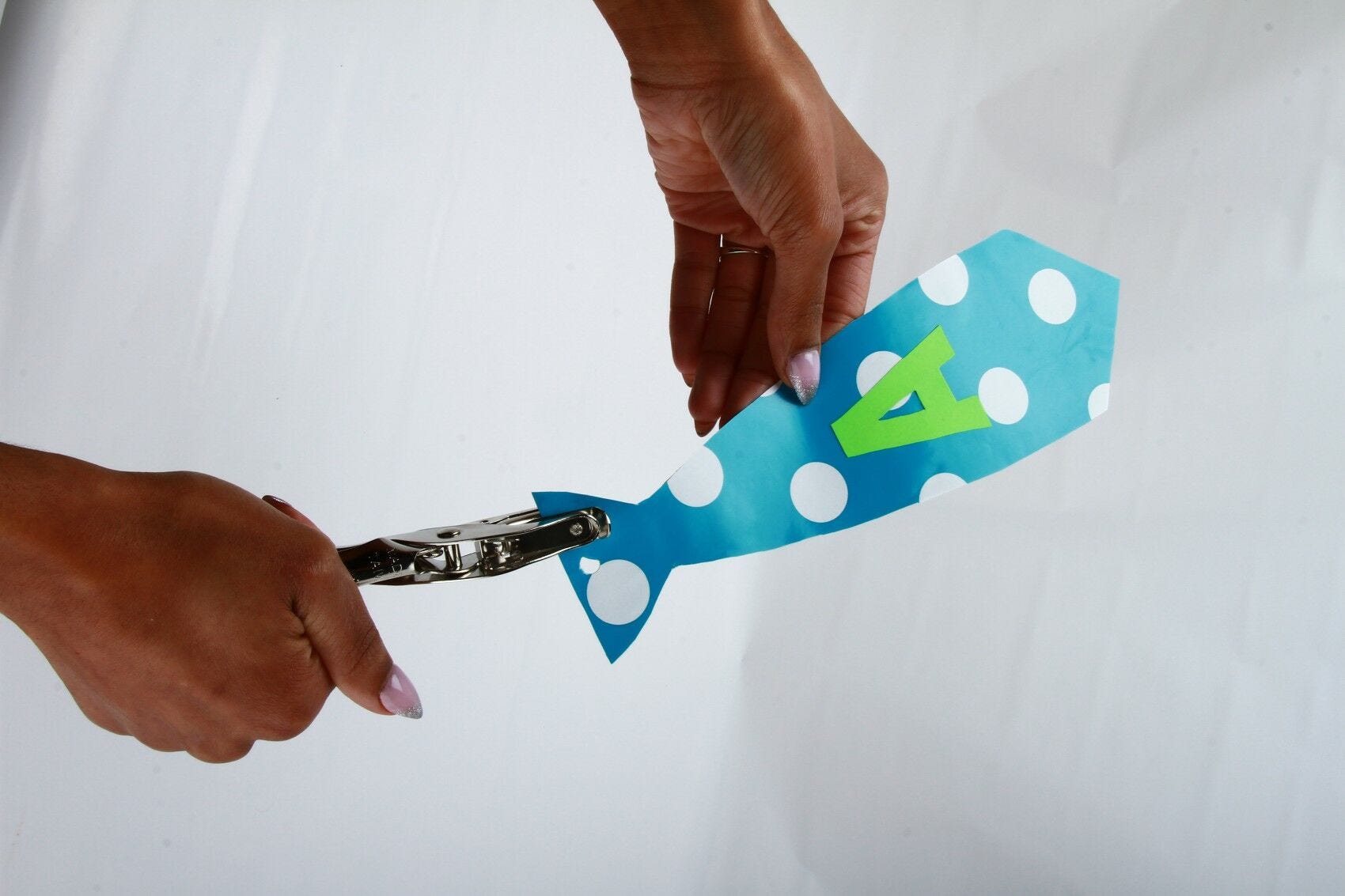 Step #5
Put a string through each tie to form your garland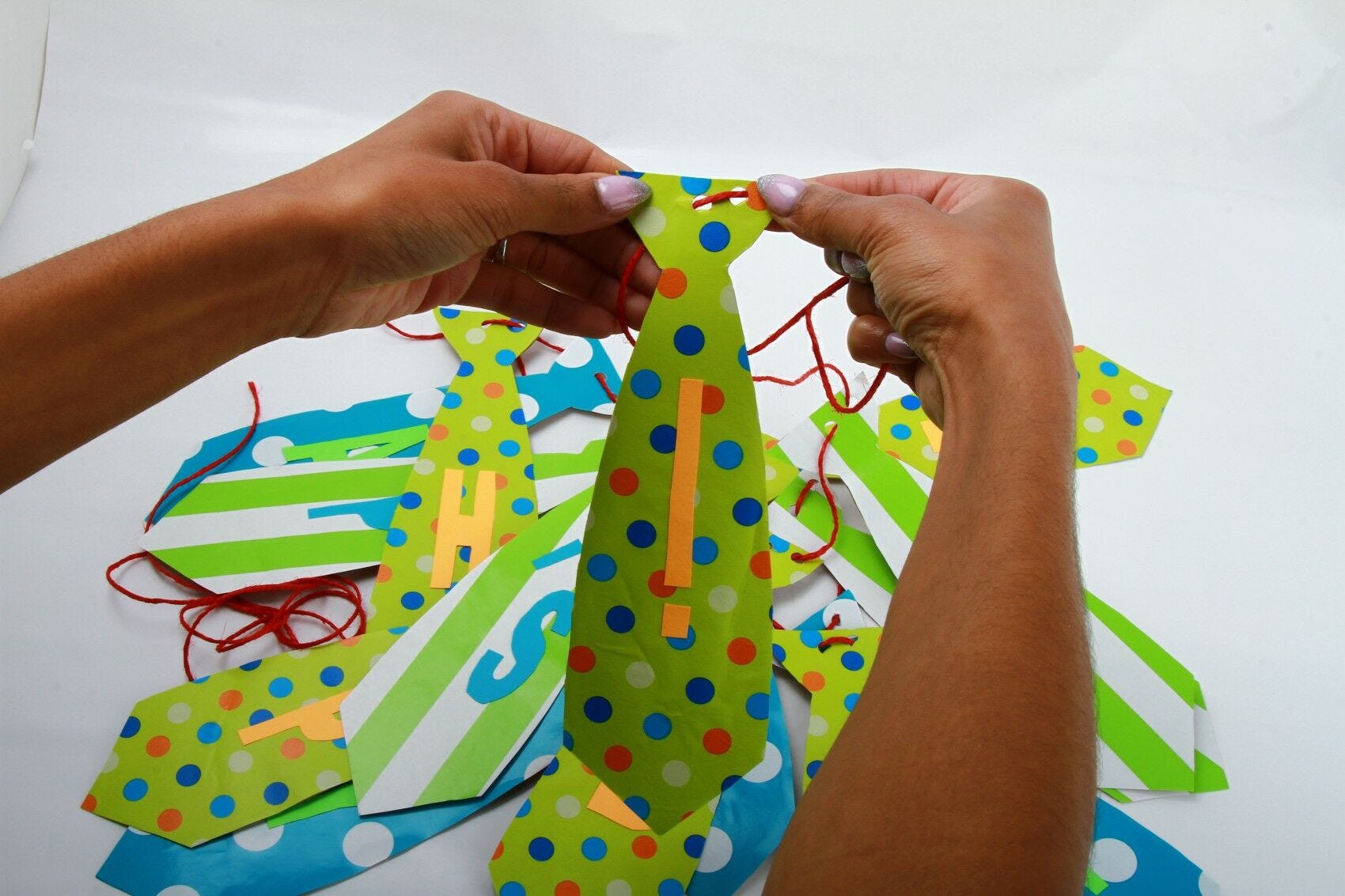 Step #6
Hang your garland somewhere your dad can see. Make sure you put it in a place he can't miss!