How to Make a 4th of July Striped Wreath
4th of July is this Friday! It's one of my favorite holidays and I'm sure the same goes for you. America's Independence Day is such a lively and cheerful celebration. Ah, I can smell grilled hot dogs, hear the marching band, and see fireworks already.
But the true merriment has not escaped me, it is an honor to be a free country. So many brave lives have been sacrificed for us to live under our own rule. So it is only right to show how appreciative we truly are by waving our flags and covering our homes with as much Americana decor as we can handle!
So give this holiday justice with homemade patriotic decorations that you can use year after year. Your little monsters will love to help decorating the front door, backyard, and picnic tables. Plus you'll save a ton of money by making your own crafts. It's a win-win!
 We made a wreath for Memorial Day so of course our country's Independence Day was going to get one in its honor. Today we're going to make a 4th of July striped wreath.
It's a lot easier than it looks, I'm happy to announce all it takes is 4 steps to complete.
What You'll Need
Styrofoam Wreath
Red acrylic paint
Pre-made Bow
Paint brush
String
Step #1
Use a ruler to measure how large you'd like your stripes to be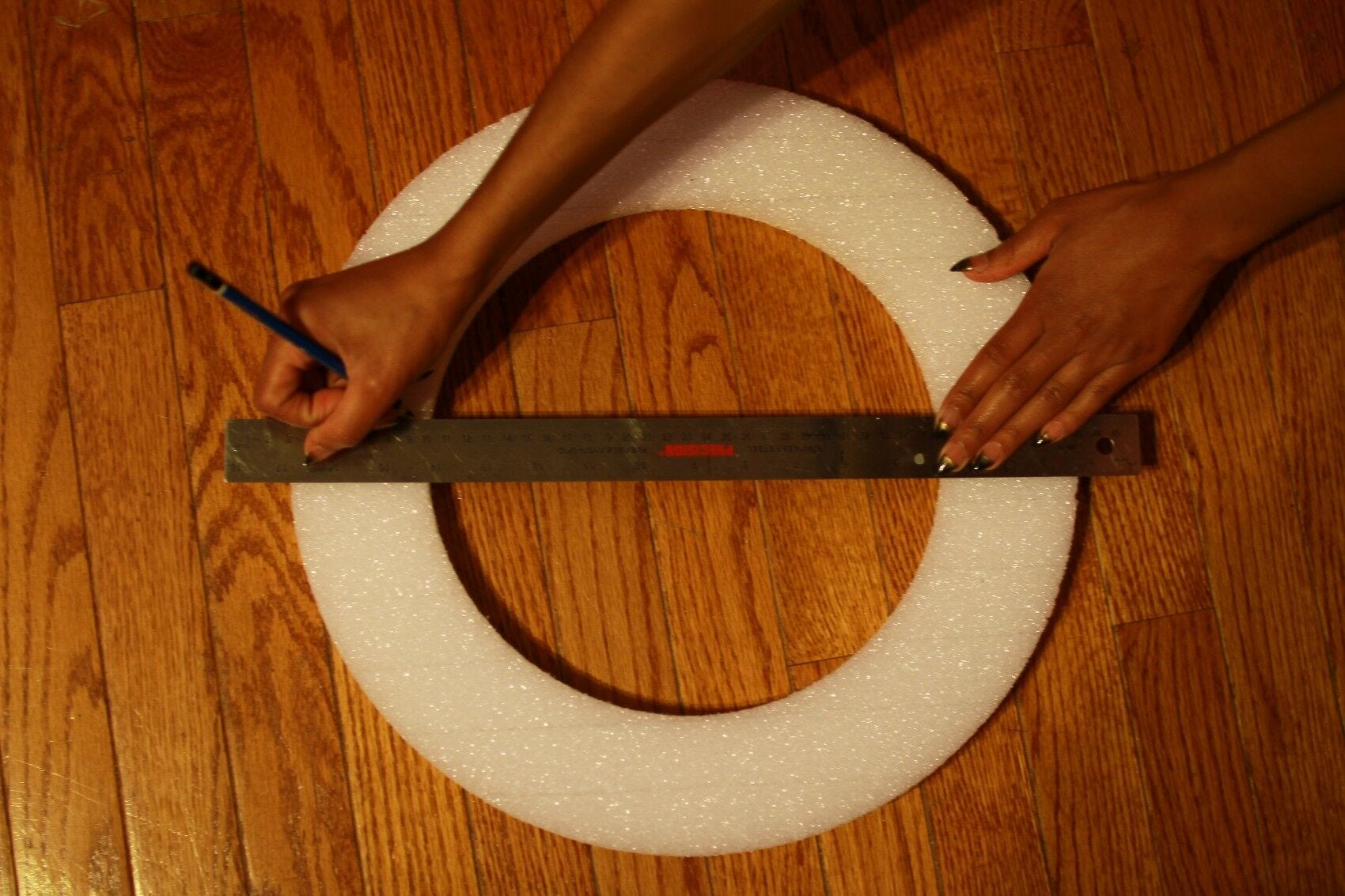 Step #2
Paint your red stripes and let them dry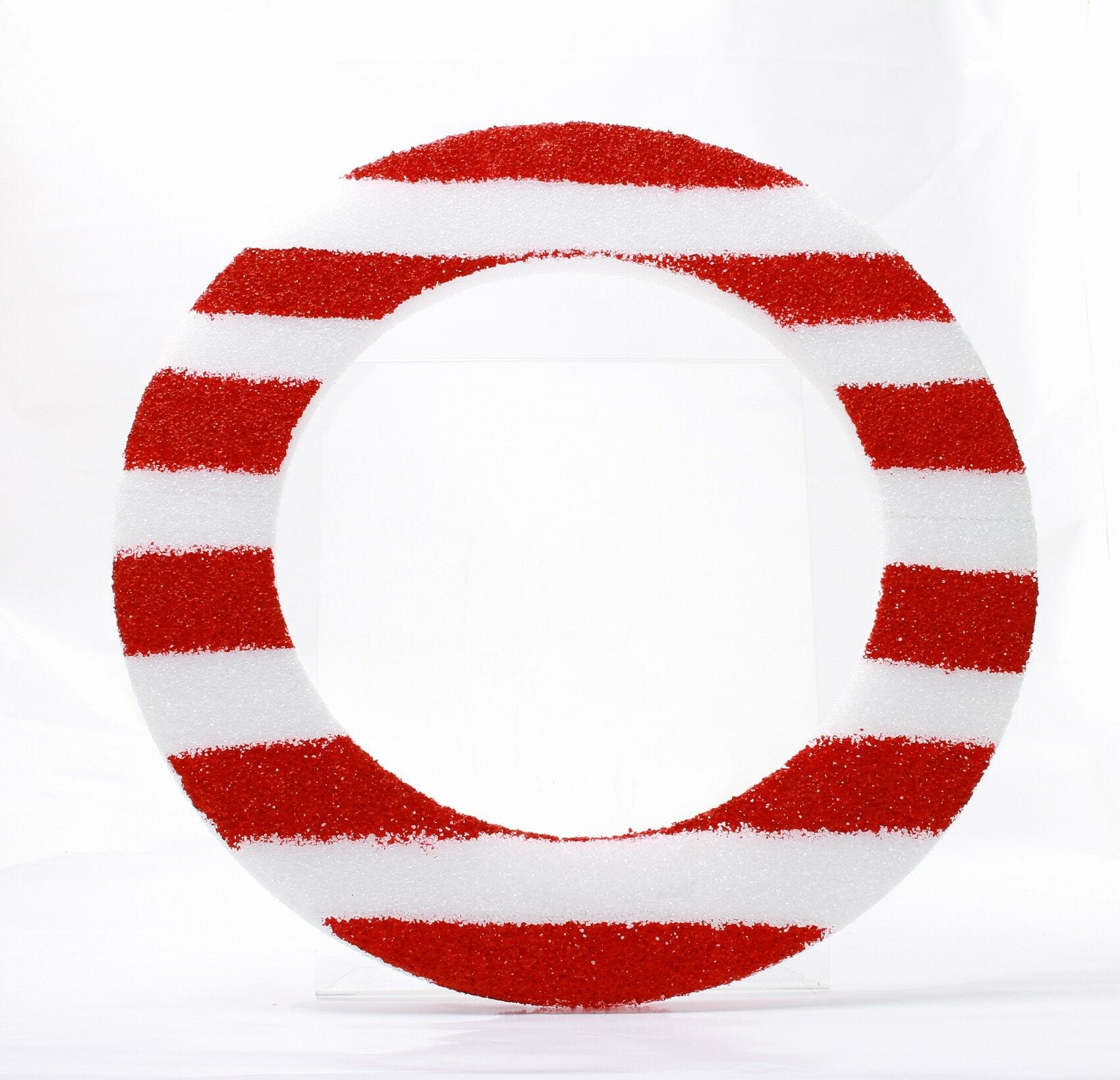 Step #3
Attach your bow unto your wreath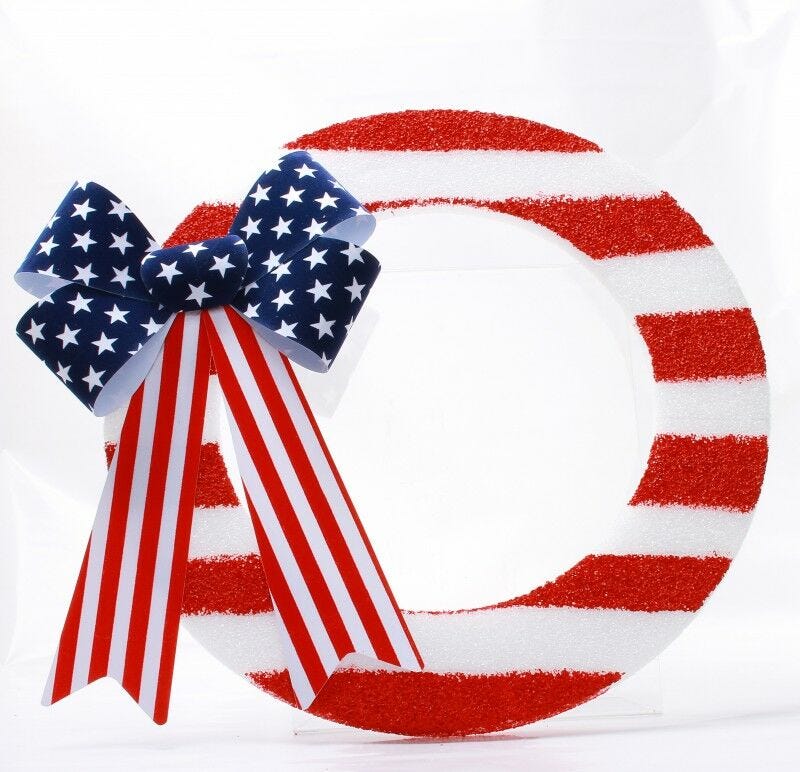 Step #4
Tie a string around the top for hanging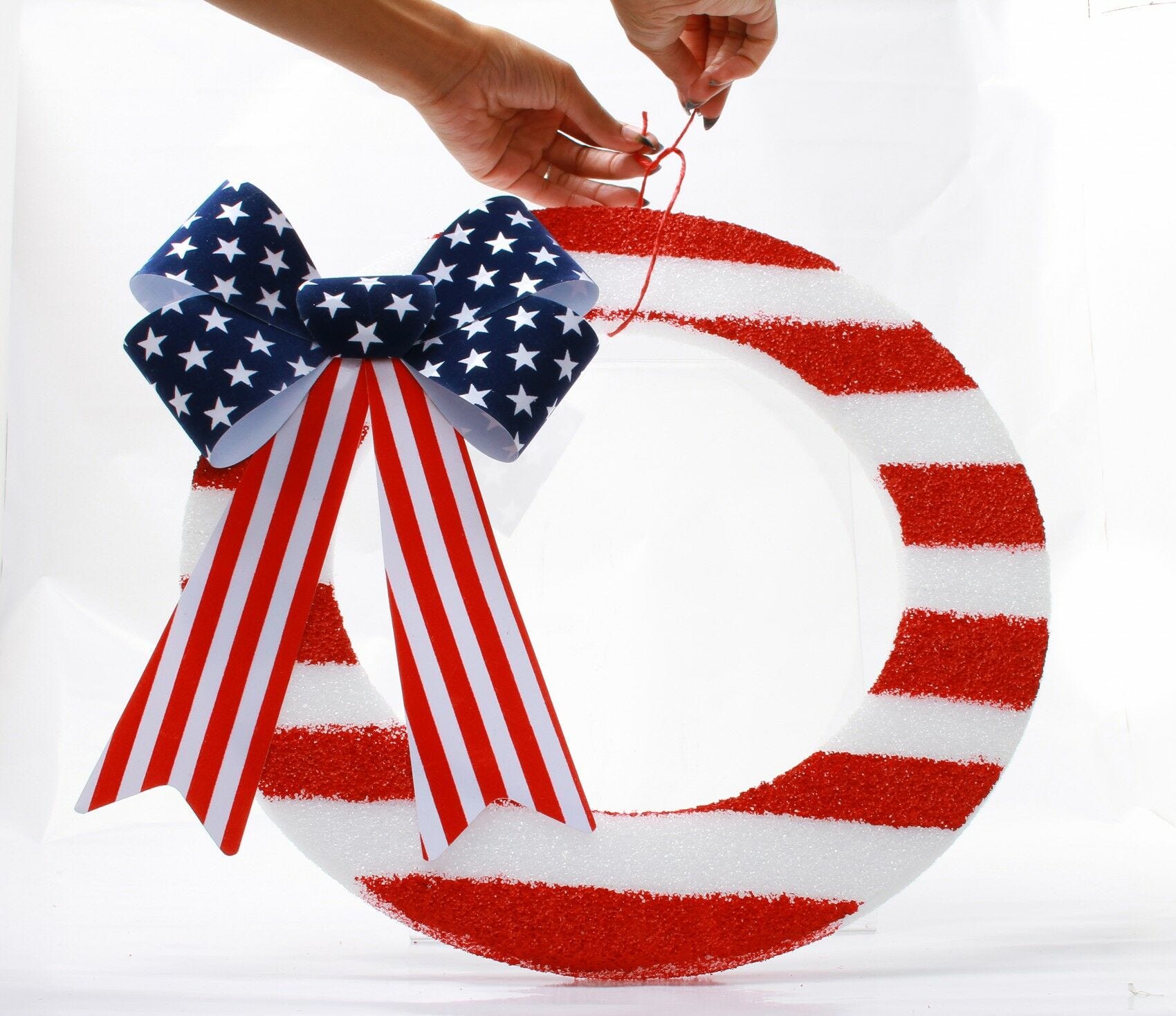 Hang it on up!