Homemade Wreath Ideas and a Funny Story
So my dad came home from work yesterday with a beautiful homemade wreath. This was odd to say the least. Poppa Donald is perhaps the least festive man I know. He's not cold or mean or anything - in fact he's a very happy, funny, and patient man (he was a hippie back in the day). He just doesn't usually doesn't celebrate the holidays by decorating or indulging in other holiday activities.
The next thing he said blew me away: "Handmade, baby."
What is going on here?
Is this opposite day? 
Apparently he used some wire, wrapped some fake evergreen material around it
and then topped it off with 
accessories.
 Yes, Poppa Don went all out for this one. He placed little cardinals and pine cones throughout his creation.
He was so enthralled with himself and the wreath so I figured I'd show him some cool ideas for the future. After a bit of searching, I found this awesome article on M&J Trimming's blog called 
Top 5 Holiday Wreaths
. He assured me he'd be doing a ribbon wreath next year. Naturally, I told him that the supplies he needed could be found at JAM Paper. We have
ribbon in many different colors, widths and designs.
[caption id="" align="alignnone" width="533"]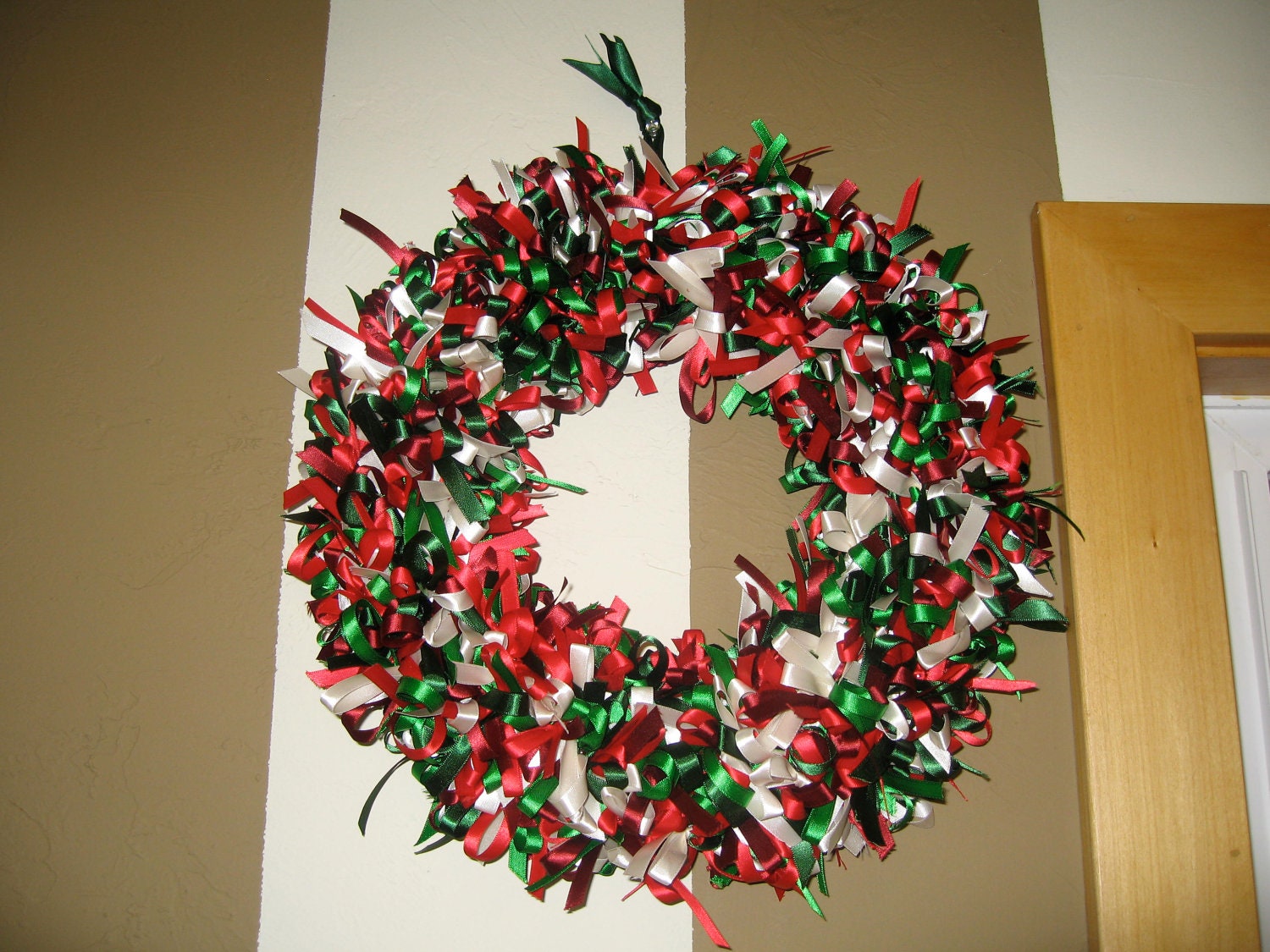 next year's project[/caption]