Homemade Thanksgiving Place Setting Idea
Thanksgiving is a time for family and friends to gather and celebrate all they are thankful for over a nice home-cooked meal. If you're the type of host who likes to create a table as warm and inviting as your cooking, then you are going to love our homemade Thanksgiving place setting idea. We created a one of a kind  place setting that looks like a decorative bale of hay using decorative cardstock and a few other simple items.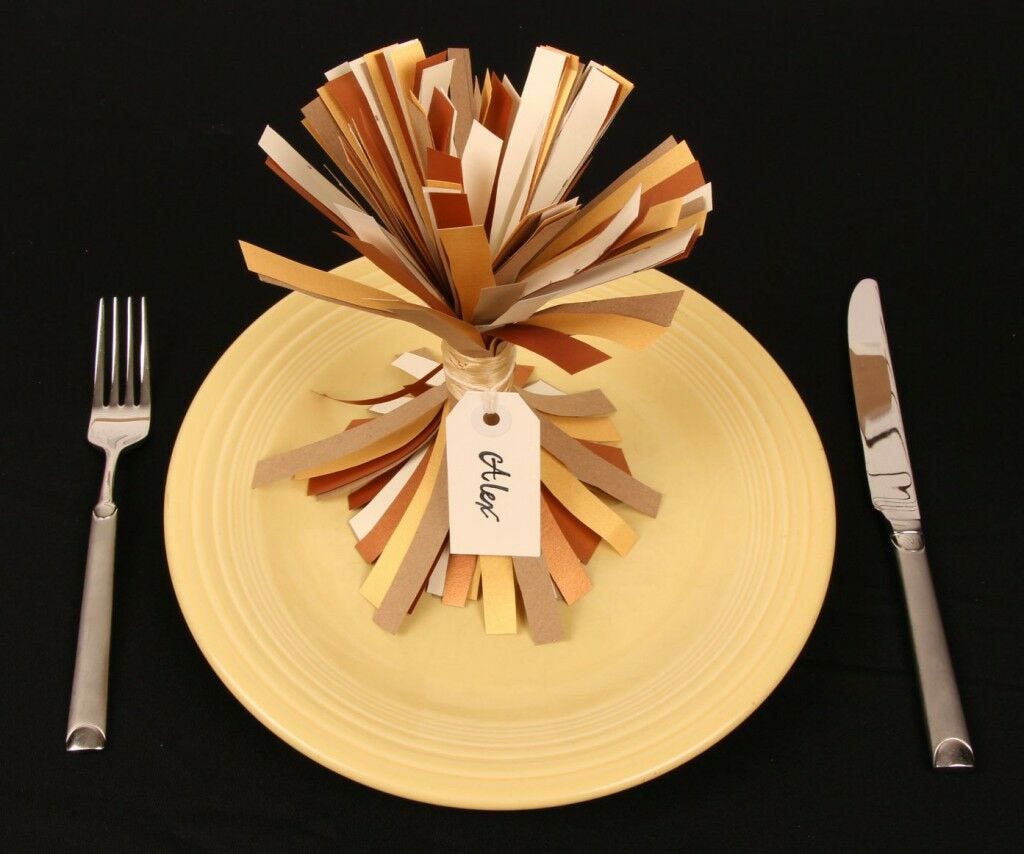 Materials
Each place setting requires 4 pieces of paper. Depending on how many place settings you need to make, you might need more pieces of paper.
Measure
Take the piece of 
brown kraft paper
 and sketch out the measurements for the rest of the paper. Fold the paper in half vertically so you can find the center. From the center measure out 1/2'' on both sides, this will give you a 1'' section at the center of the paper. Draw lines along this measurement the whole length of the paper. Next, measure out 1/4'' sections on each side of the paper. This will be how thick your strips of "hay" will be.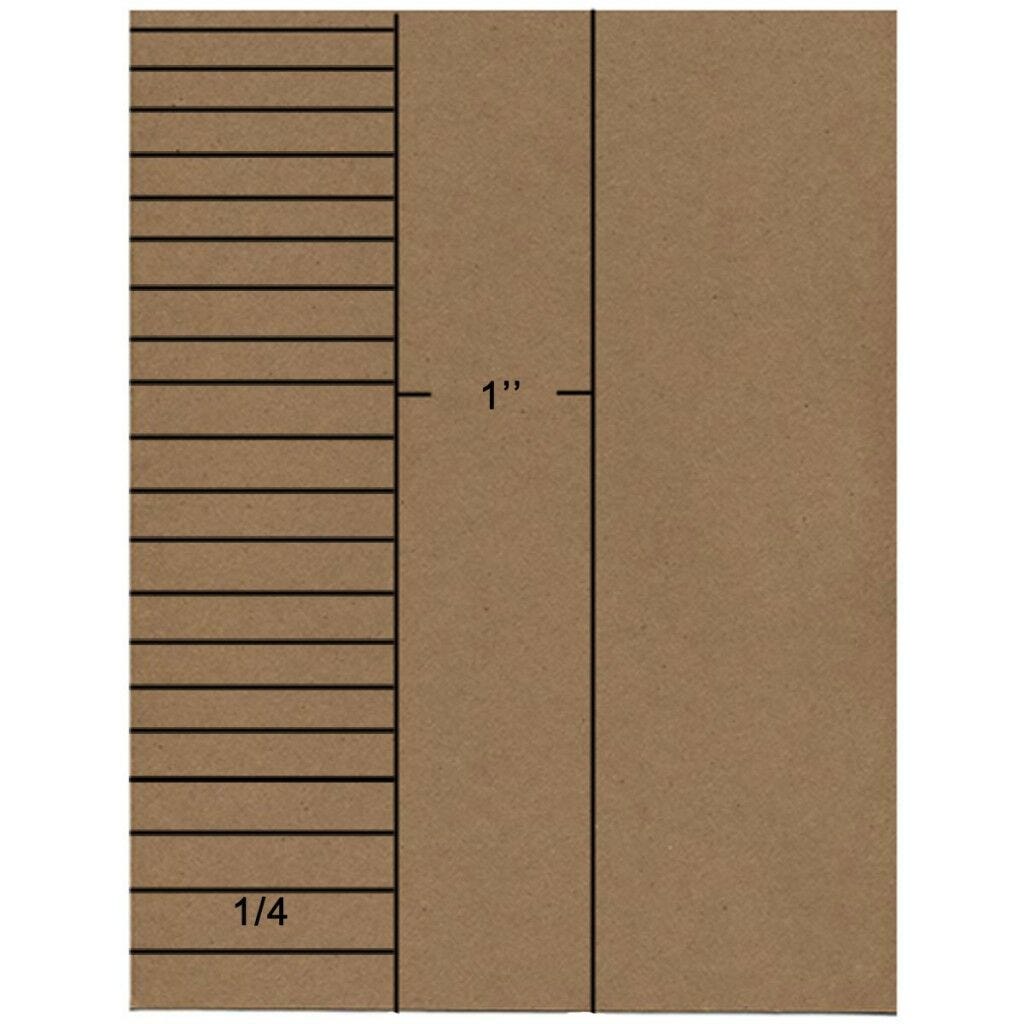 Cut
Next layer all other pieces of paper (ivory, gold, copper) under the measured kraft paper. Gently score the 1" lines so when you bend the hay, it will stay nicely. Then carefully cut the 1/4" sections down until you reach the edge of the 1" line. Do this on both sides.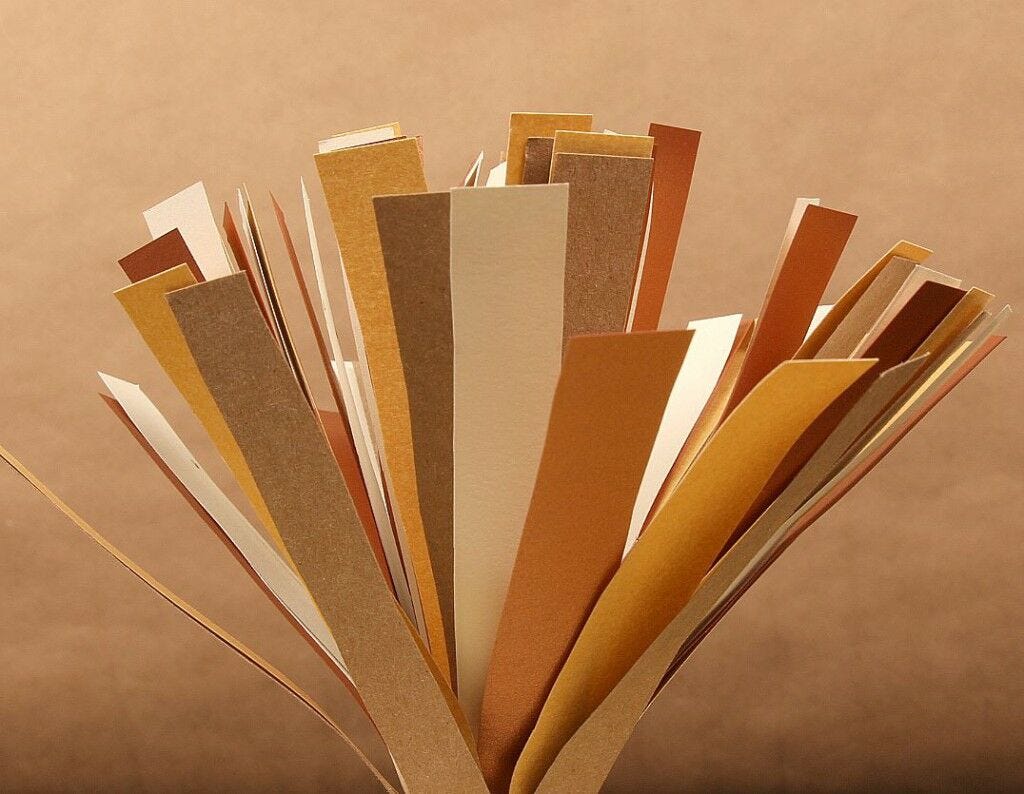 Wrap and Tag
Once you have all four pieces of paper cut, they are now ready to roll into your bale of hay. Keeping the pieces of paper on top of each other, gently roll the papers into a tube like shape. Once you have the pieces of paper rolled together secure by tying a piece of wraphia loosely around the center. Adjust the width of the hay by shifting the papers around. Once you have settled on the appropriate width of your hay you can now wrap the entire center with the oatmeal
wraphia ribbon
. Finish by tying the ends in a knot.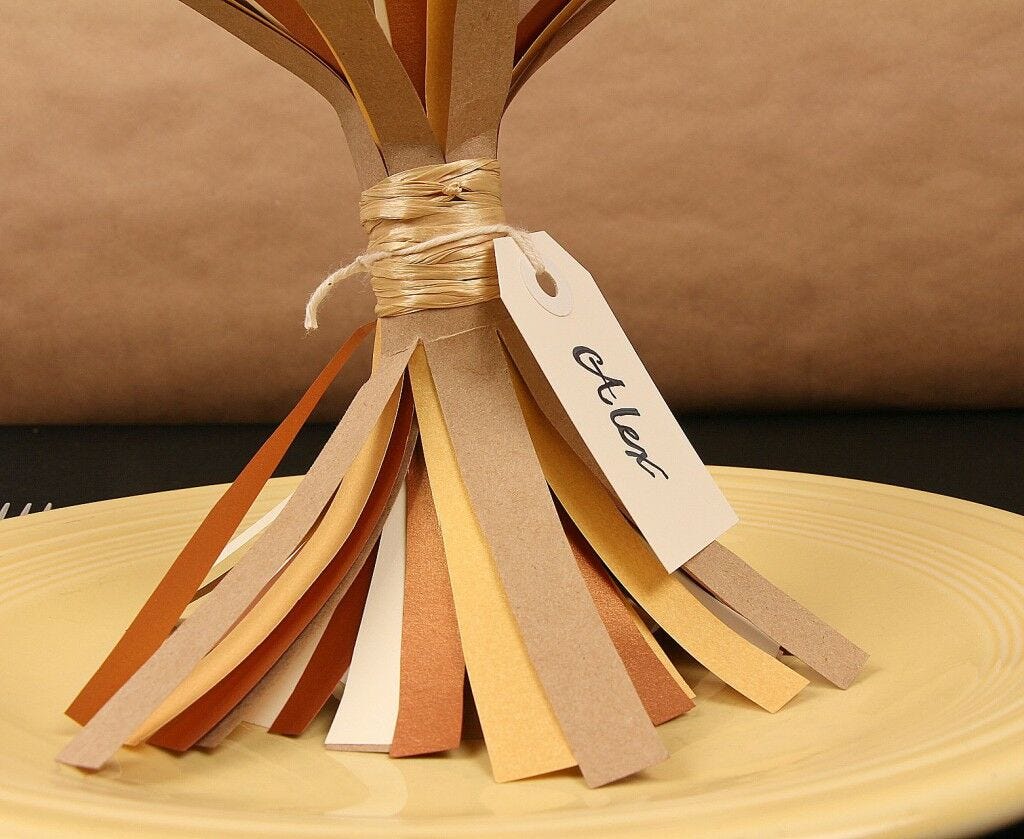 Decorate & Attach the Tag
The final step is to add the gift tag so the guest will know which seat is theirs. Using blank white
 

gift tags with string

,
simply add the guest's name with marker. Attach the tag by wrapping the string around the center of the hay and tying.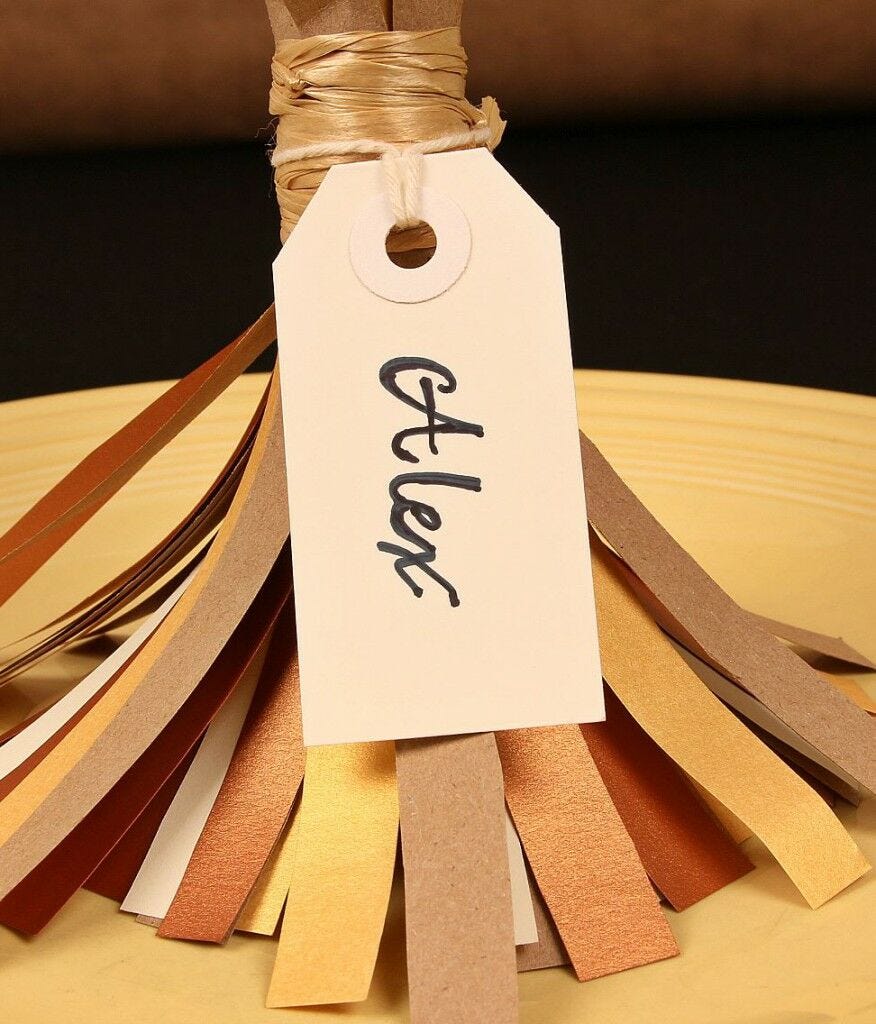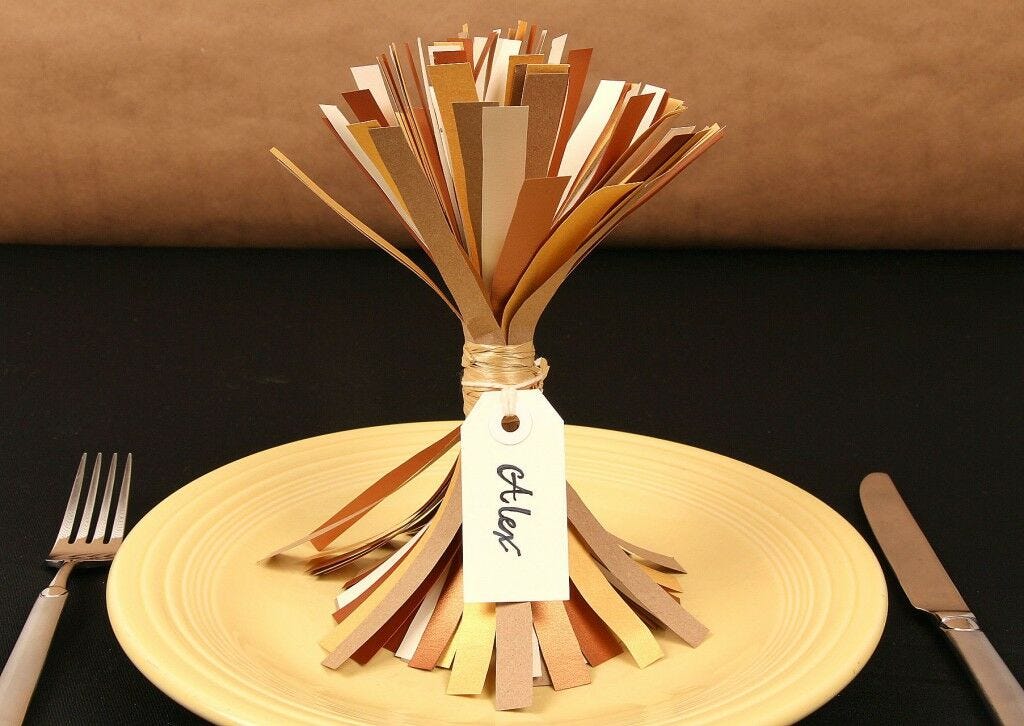 Last but not least set the fished bale of hay on the appropriate guest's dinner place setting. With the rich gold and copper stardream cardstock in this place setting, you might not even need a table centerpiece.