Handmade Christmas Card Idea
Sometimes a well written Christmas card can mean more to someone than an expensive gift. Show someone you care by creating this handmade Christmas card that only uses a couple of materials and minutes to make.
Materials:
Brown Cardstock

- (Kraft Paper Bag 60lb)
Translucent Vellum Cardstock in Racing Green
Jupiter Red Stardream Cardstock
Old CD/DVD
Glue
Black Marker
Step One - Creating the Card
Take the kraft paper bag cardstock and fold it in half vertically, like a common greeting card. Next, take the Jupiter red cardstock and fold it the same way. Lastly, secure the two pieces of paper together by gluing the red cardstock into the brown cardstock. This bright red cardstock complements the kraft by adding a nice pop of color when the recipient opens the card.
Step Two - Creating the Tree
To create the tree you will need the piece of green translucent vellum cardstock and your old CD/DVD. Take the old CD and place it on the paper using the inside smaller circle as a template for creating the perfect circle. After you have traced and cut out 28 of these small green circles it time to arrange them. The 1st  row uses 1 circle, the 2nd row uses 2 circles and so on until the 7th row which uses 7 circles. Once they are arranged properly secure with glue.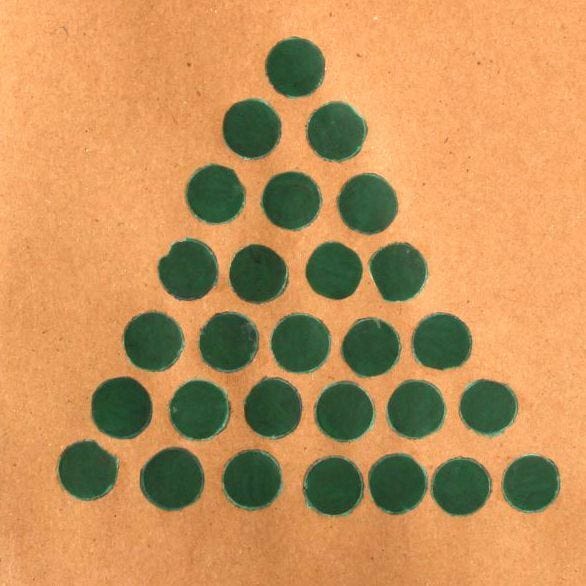 Step Three - Adding the Right Words
The last step is going to require a good black marker or pen. We used a black 2.0 calligraphy pen, but you can pick your own
here
. We wrote "Merry Christmas" on the front of the card, but you can feel free to put whatever you'd like. We kept it simple to go with the simple style of the kraft cardstock. On the inside, rather then typing up a note, we also hand wrote a festive holiday message.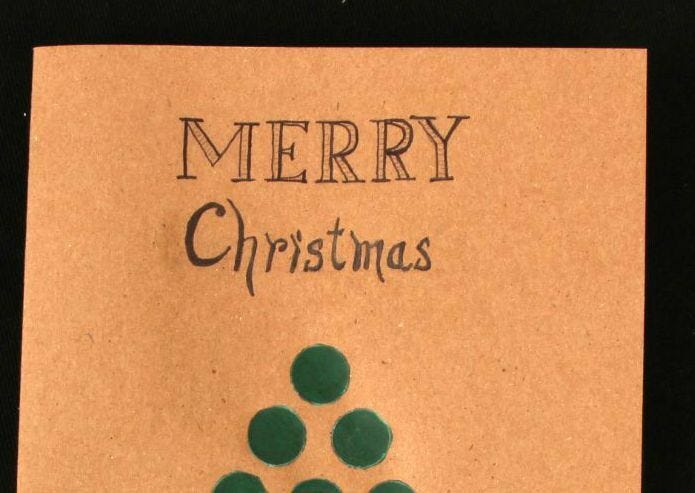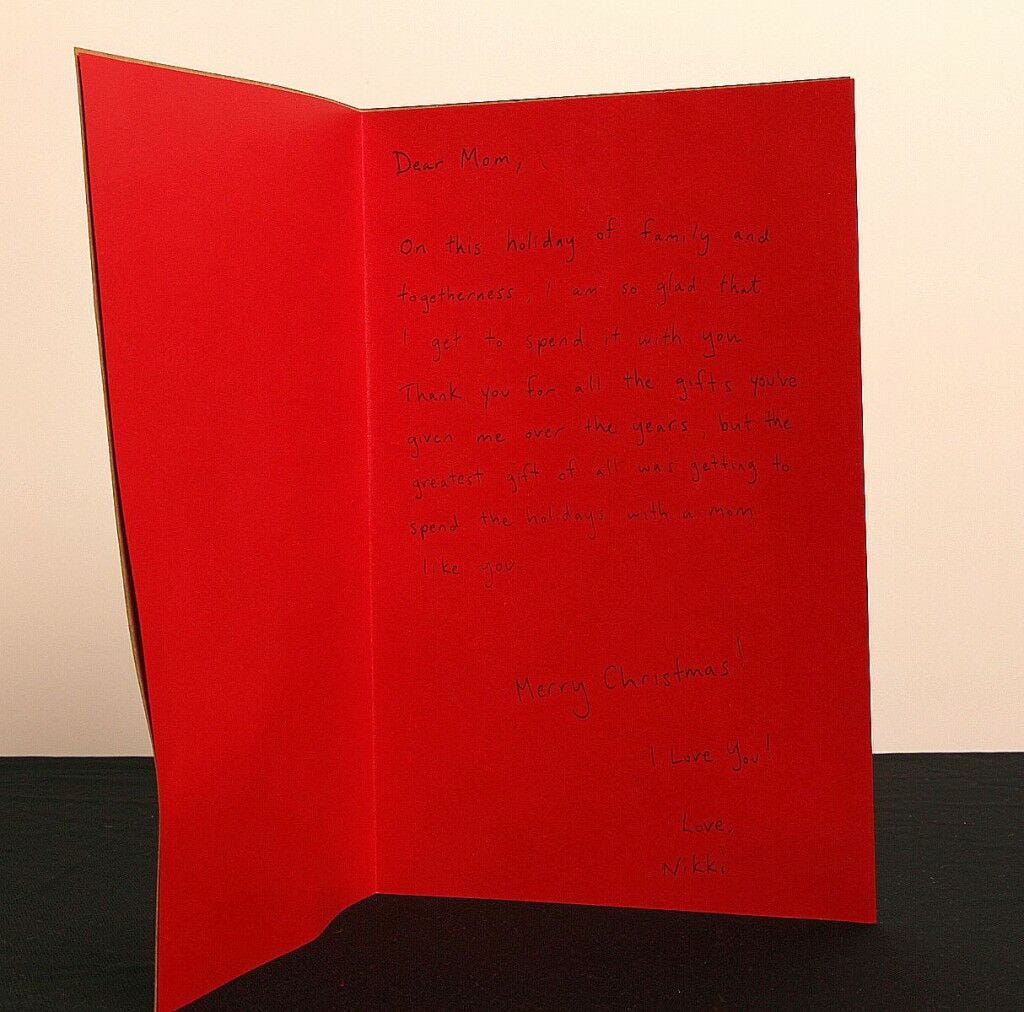 The last step is to find the perfect envelope to go with this handmade Christmas card.  We suggest going with a Stardream envelope in Jupiter red to match the inner paper, but you can go with any one of your favorite
JAM envelopes
.