Halloween Trick or Treat Bag Idea - Orange Gift Bag
What is Halloween without candy? After all, the whole point of trick or treating is seeing how many houses you can hit before your arms get tired from lugging around pounds of the sweet stuff.  When I was growing up, my sisters and I would use old plastic grocery bags to do our trick or treating. But the problem was that the handles would start to rip. So we've revamped the plastic bag idea with one of our heavy duty orange gift bags to bring you this Halloween trick or treat bag idea.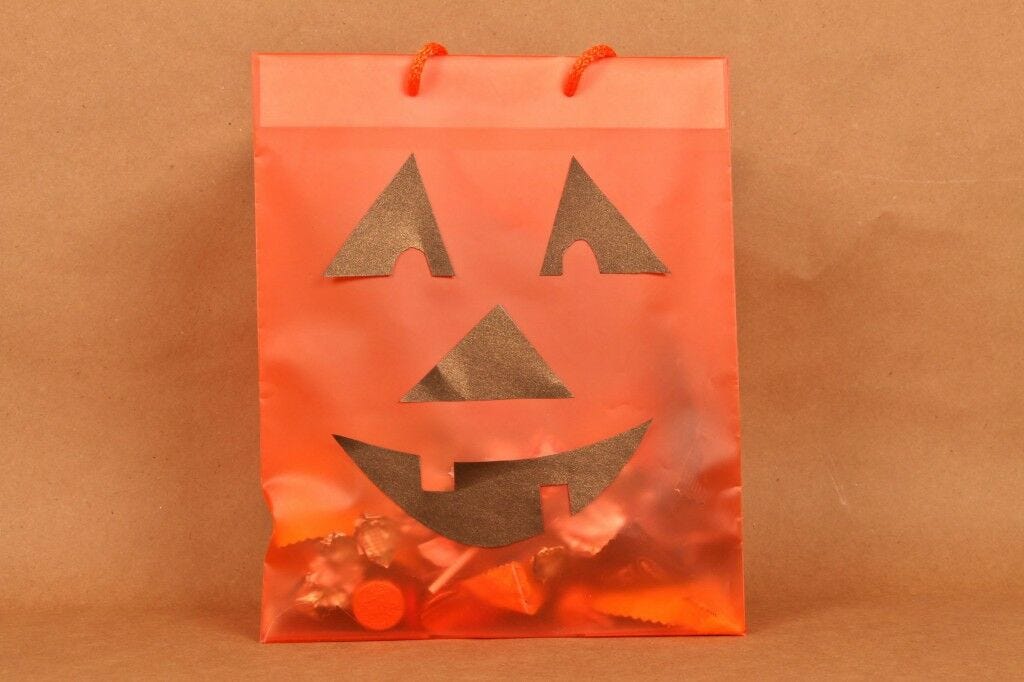 Materials
What's great about using our medium ultra Brite orange gift bags is  the heavy duty plastic material they are made from. It is thick and wont tear. The braided handles won't break, so your kids can make sure all the goodies they worked hard for will make it home.
Creating the Face
To create this happy little guy's face, we followed the same steps as the
Office Desk Halloween Decoration Idea
. All you need is a printer to print a pumpkin face template directly onto the black linen cardstock.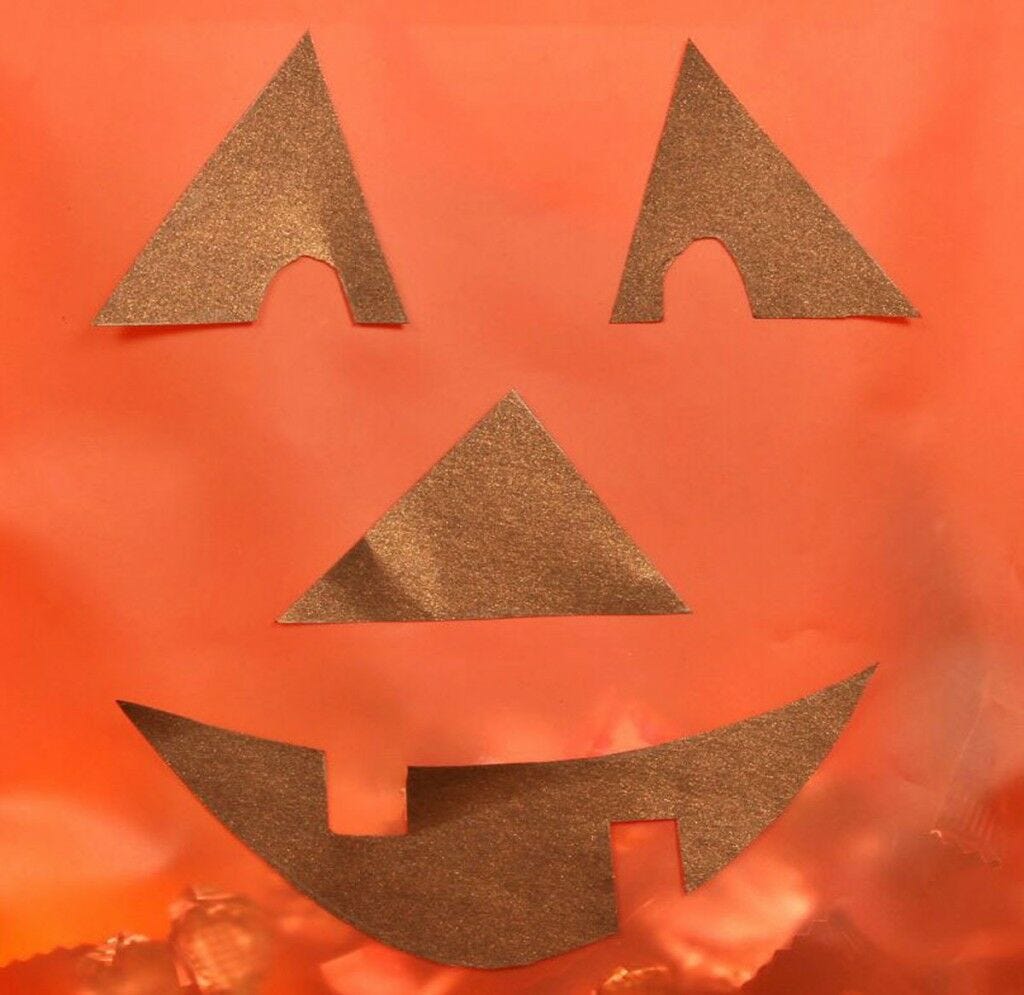 There you have it! A quick and easy Halloween trick or treat bag created from a simple orange gift bag.