Halloween Table Decor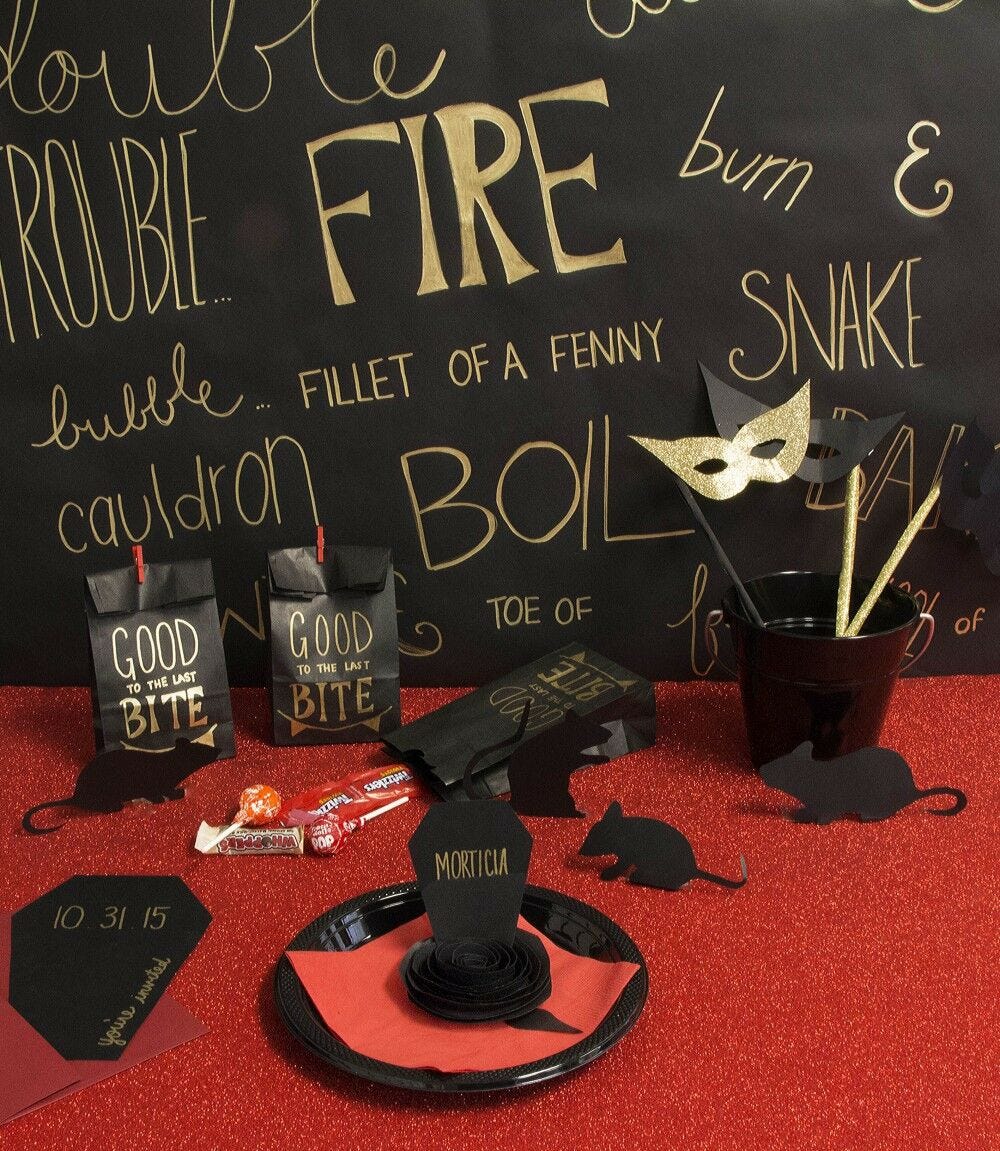 As Halloween draws near make sure you are all set for your spooky bash. Here you can check out some of our Halloween table decor ideas!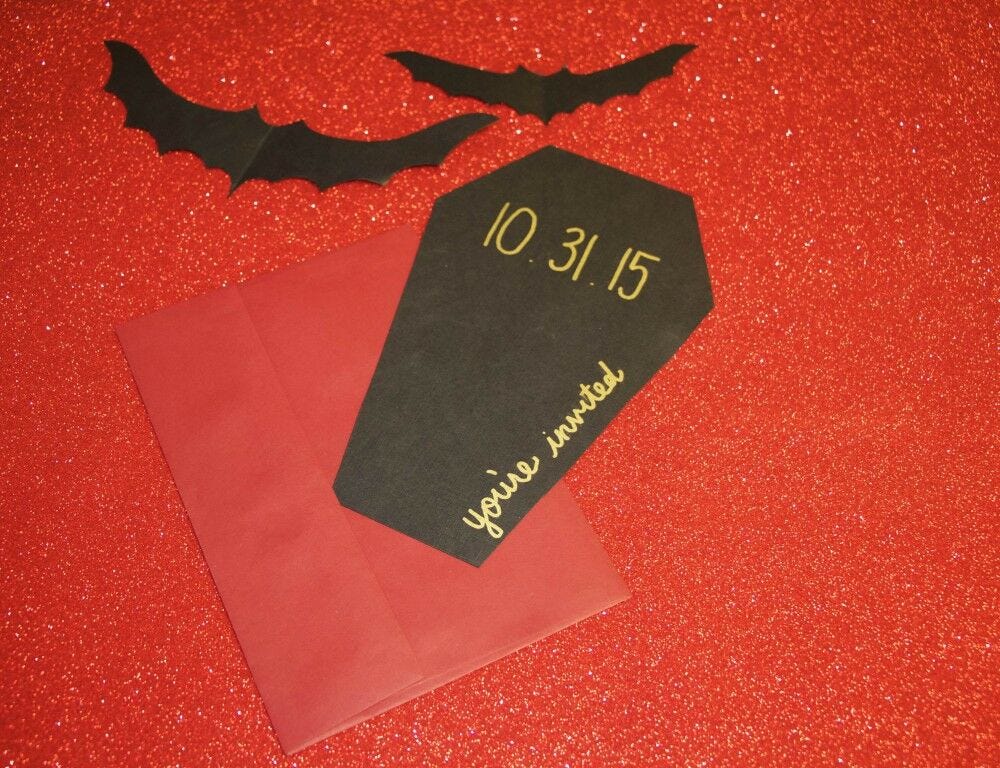 Invites
Your invitation sets the tone for your Halloween soiree. It's easy to create these coffin shaped invites. Using our 
black cardstock 
we traced the coffin shape in our ideal size then adorned it using a gold sharpie marker. Mail in our 
dark red envelopes
 for that extra Halloween edge

Background
Our 
black wrapping paper
 makes a great backdrop for a table set up. Even if you don't cover your whole wall with paper – you can use a long decorated piece as a focal point or wall décor. We used our 
gold paint pen
 to write the infamous Macbeth witches scene.
Candy Snack Bag
Every great party is complete with a goody bag. Grab our
small black lunch bags
fill with candy, popcorn, or something more sinister, decorate with our
gold paint pen
 and seal with our
mini wood clips
. Make sure it's good to the last bite!
Place Card
To create the paper flower for the base of the name card: cut out a large circle in your desired color. Here I cut about an 8" circle. Then in one line cut a spiral into the paper leaving a small circle as the middle. From the outside end of the spiral roll the paper in and continue to wrap the thin strip. Once you have the desired size glue the edges to the small bottom circle. The tombstone name card was cut from our
black card stock
and written with our
gold paint pen
.

Masks
Using our
glitter wrapping paper
and
black card stock
we drew masquerade maks then cut them out and glued to a covered wooden stick. Here you can be creative! If you have a theme for your party try creating masks that follow suit!
Thank you Bag
If you need a larger goody bag or snack holder go for our
large kraft lunch bags
. Here we used our black marker to draw Halloween inspired scenes and filled with
black tissue paper
. You could use these as part of your set up or as a gift bag.
For the Table:
Need an easy table runner? Grab our 
red glitter wrapping paper
 to add glam but not break the bank. Here I covered the table but you could trim it down to create a custom table runner or even place mats for your dishes. The tableware is our 
black plates
 & 
red lunch napkins
. For the mice: I traced these onto our 
black card stock
 making sure to add a little extra to the bottom to be able to fold and stand up.