Goodie Bags Idea for Winter - Snowflakes & Candy
We created an adorable snowflake inspired thank you favor perfect for all of your winter festivities. In three simple steps you can recreate this goodie bags idea for winter parties. Find out how we did it!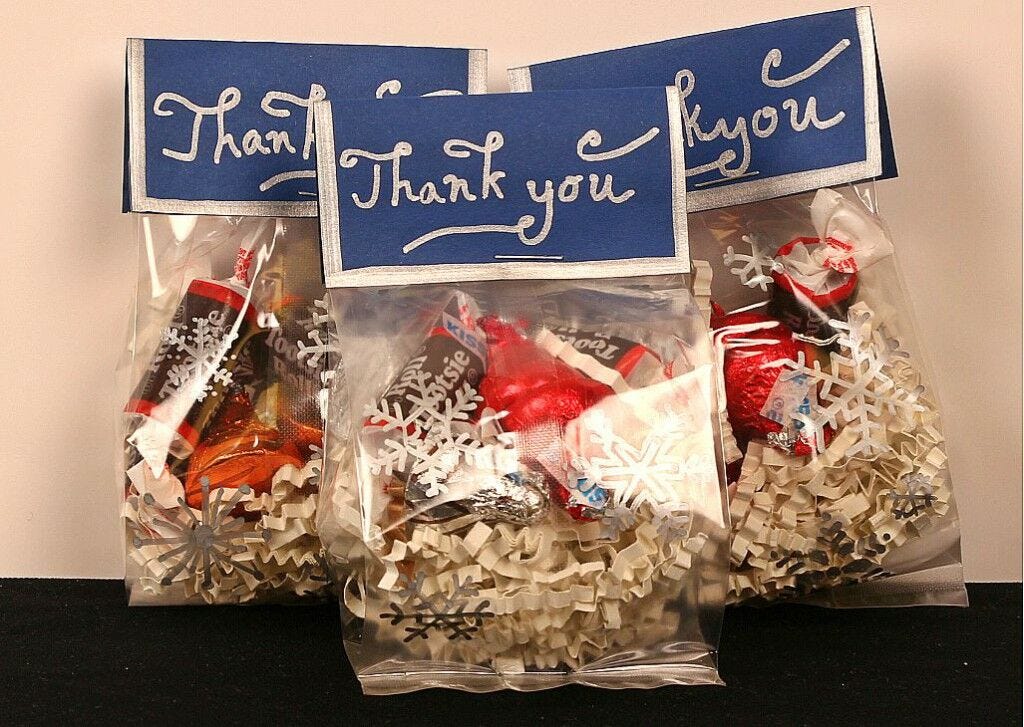 Materials:
Presidential Blue Paper
Shredded Tissue in White
Silver Sharpie Marker
Stapler, Scissors and Ruler
Candy
Step One - Let it Snow
The first thing you are going to want to do is draw the silvery snowflakes directly onto the bags. Using your silver sharpie marker, draw 5-6 different style snowflakes on each bag. You can also do the back of the bag but to save time we only did the front. Also dont waste your time putting flakes at the top, they will just get covered by the thank you note.

Step Two - Saying Thank You
The next step involves your presidential blue paper, ruler and scissors. (
You can use any

blue JAM Paper

, but we like the bold color of presidential blue).
 Measure out squares that are
2 5/8" x 2 5/8"
to make the thank you tags. Depending on how many goodie bags you are making will determinate how many you have to measure out. 1 sheet of paper will make about 12 tags. Now using your scissors cut them out. The next step is to decorate them. Using the silver sharpie trace the edges of the cut squares. Next fold the square in half, write thank you on one side.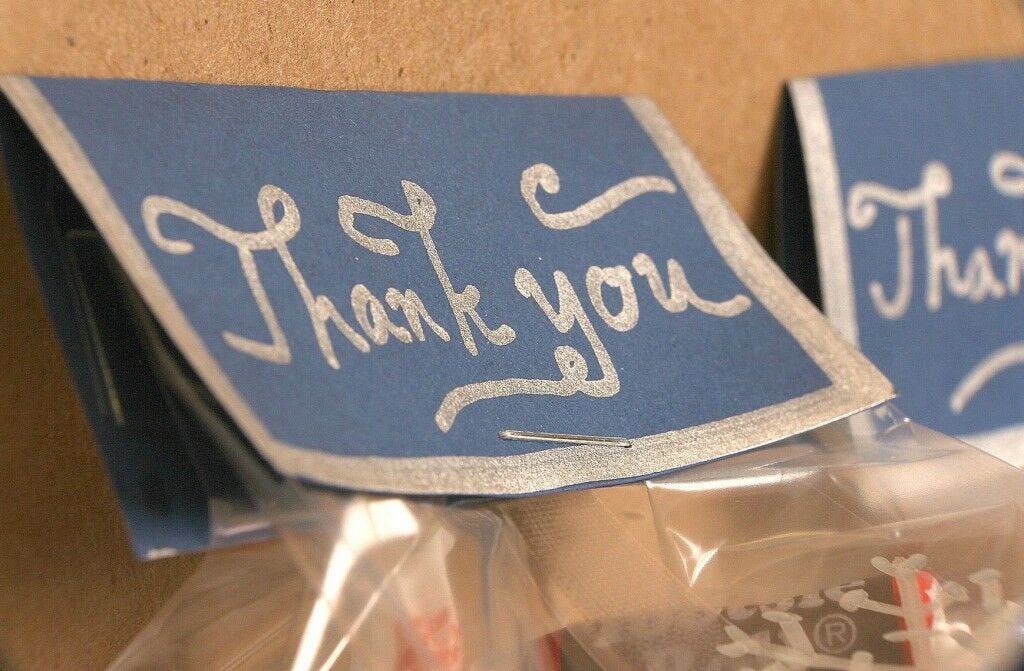 Step Three - Assembly
Now that you have all of your pieces created, its time to put it all together. Take a small handful of the white tissue shred and fill the bottom of the cello bag. Next add your wintery candy choices. We went with chocolate because lets face it everyone loves chocolate. The last step is to fold down the top of the cello bag and place the blue thank you tag on top. Secure at the bottom with one staple.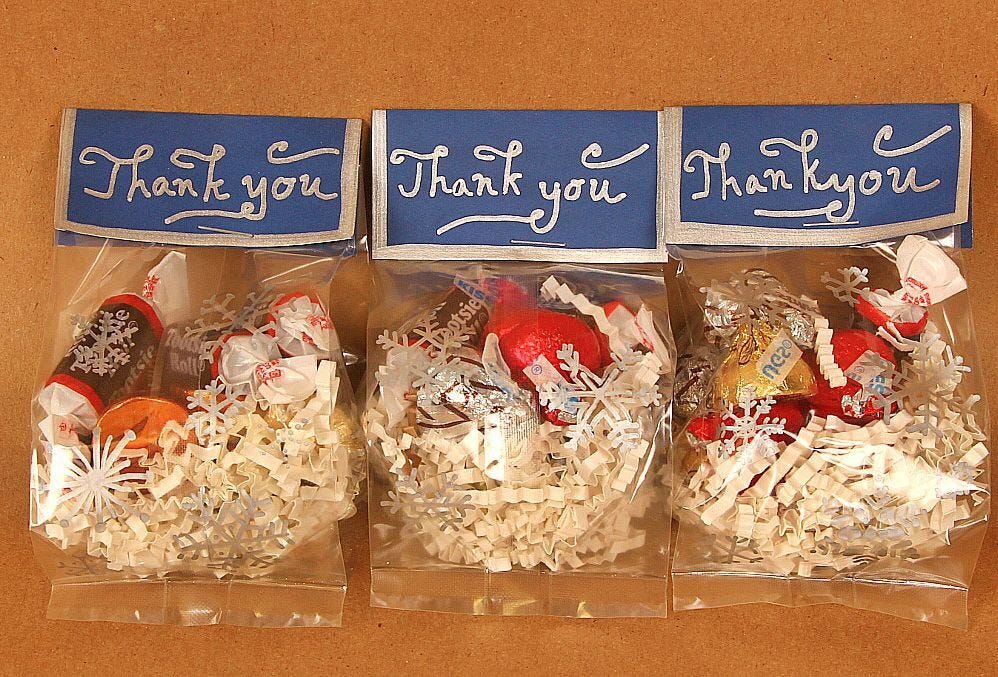 Want more creative winter themed crafts? Check out our thank you snowman jars for teachers here!