Gift Wrapping Idea for Girls: Pink Zebra & Silver
Are you going to a birthday party for a teenage girl? Want to make sure your gift wrapping is as unique and girly as the birthday girl? Well try this gift wrapping idea for girls using decorative pink zebra and matte silver wrapping paper from 
JAM Paper
. Recreate our short and sweet idea:
Here's What we Used:
Zebra Print Wrapping Paper in Pink
Solid Matte Color Wrapping Paper Rolls in Silver
7/8" Hot Pink Satin Ribbon
What makes this colorful combo so perfect for any girl is that the bright pink zebra pattern is offset by the less flashy matte silver wrapping paper. It might be a bit much to wrap both gifts with the pink zebra print, so the silver breaks it up.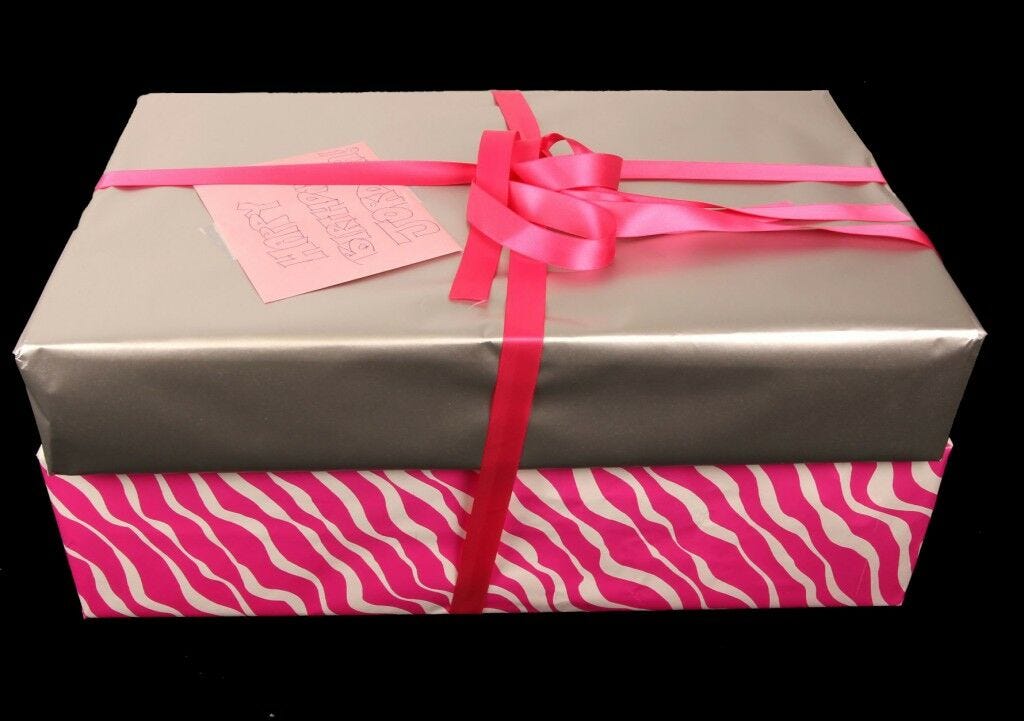 We recommend placing the zebra print gift on the bottom so the 7/8" hot pink ribbon will not get lost within the pattern. The ribbon also pops against the matte sliver.
Lastly, make sure that you tie the ribbon around both gifts in a cross like shape. Secure by tying a decorative bow from the extra ribbon.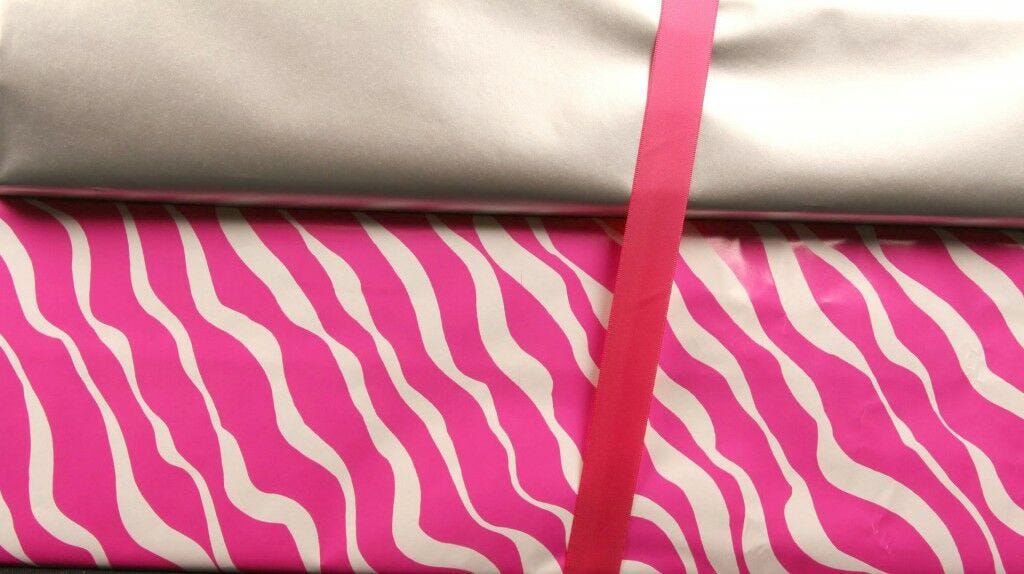 So with three simple materials you can turn a seemly dull gift into a creatively wrapped gift worthy of a teenage girl.
Want more creative gift wrapping ideas? Read our blog post about creative gift bows here.