Get Game Day Ready! Football Party Ideas
 Now that football season is in full swing, you better get ready for game day fun! Check out how we put together a set up fit for a Sunday Funday!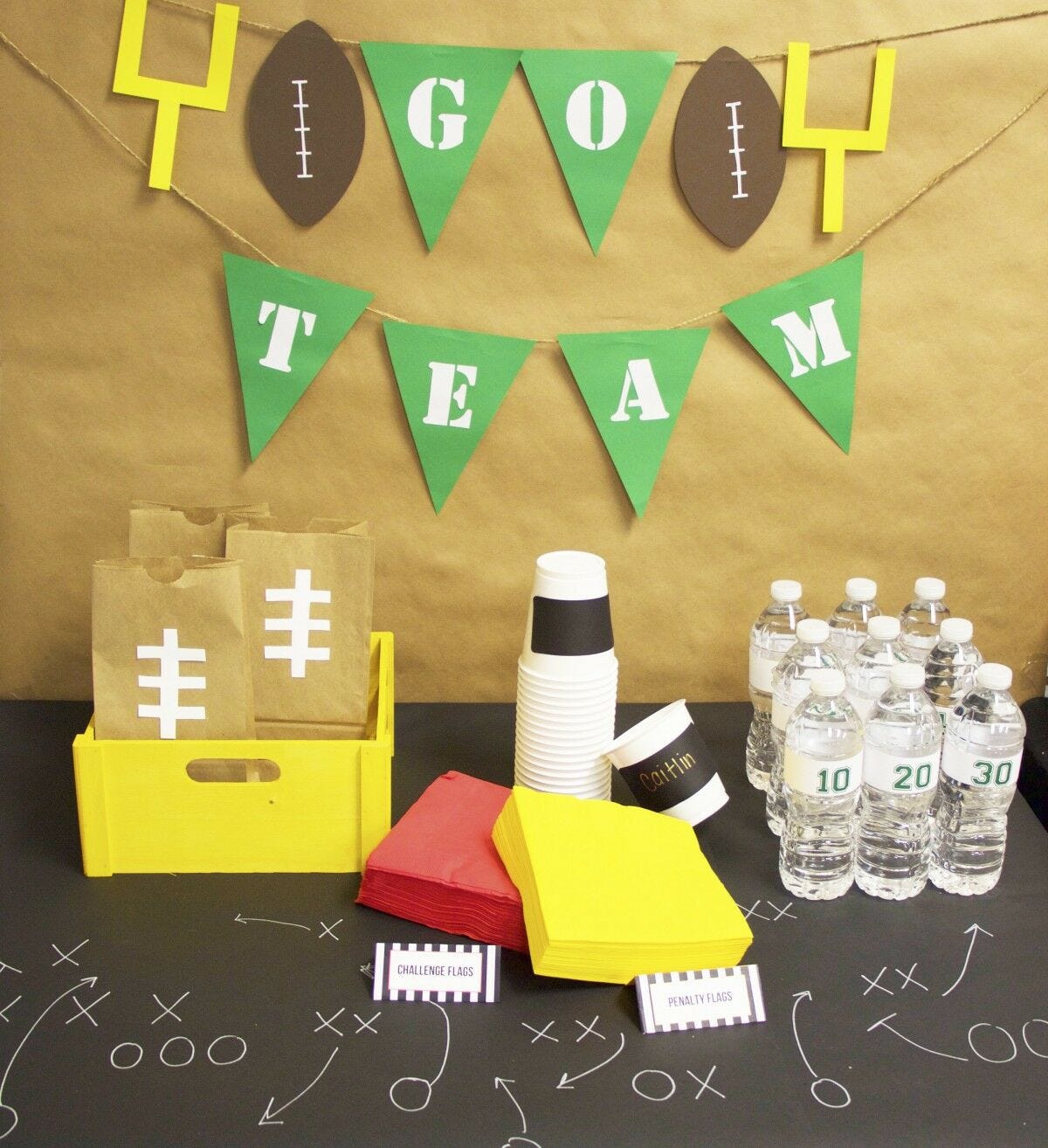 Crafting a sign or garland is simple and adds that extra element of decor! Go for team colors or your favorite football slogan. Check out the paper I used here.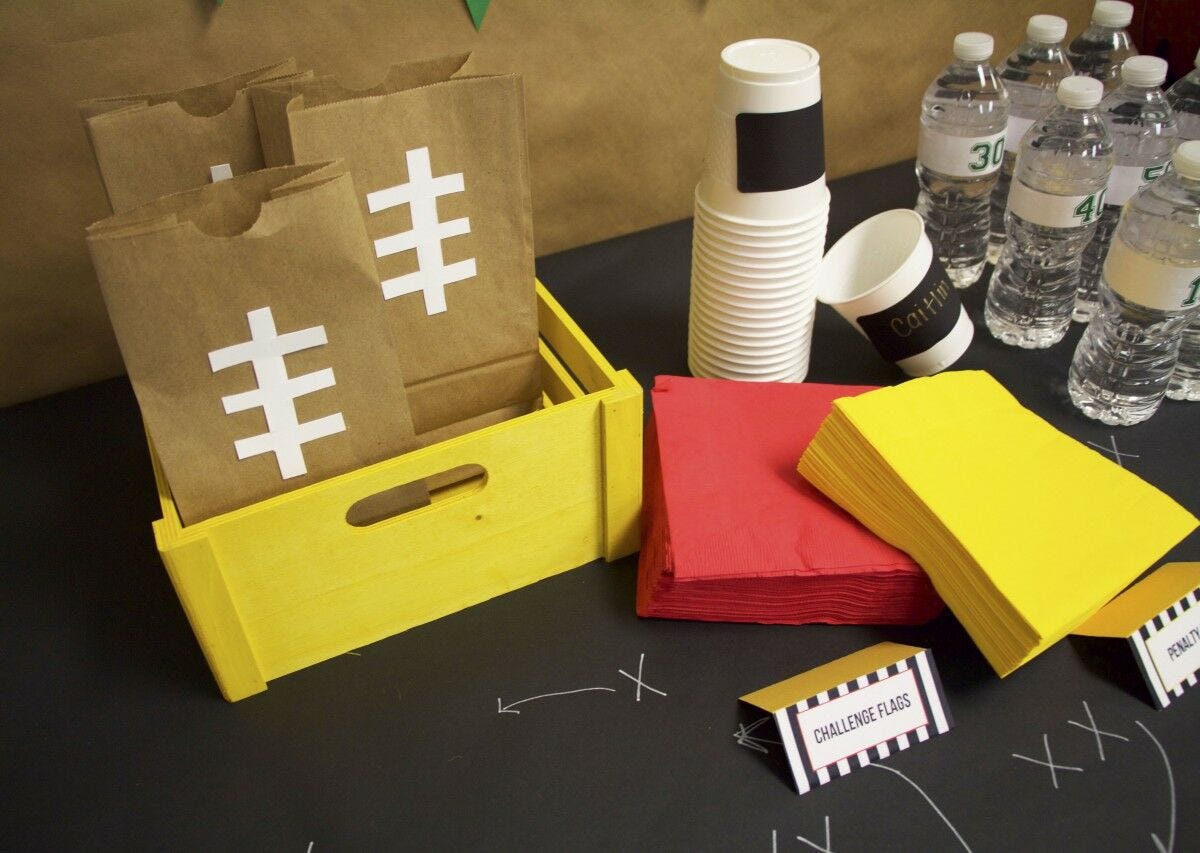 Pick up our wooden crate and make it into a concession stand. Our kraft lunch bags (adorned with quick football lace cutout) are perfect to hold your favorite snack: pretzels, popcorn, or chips!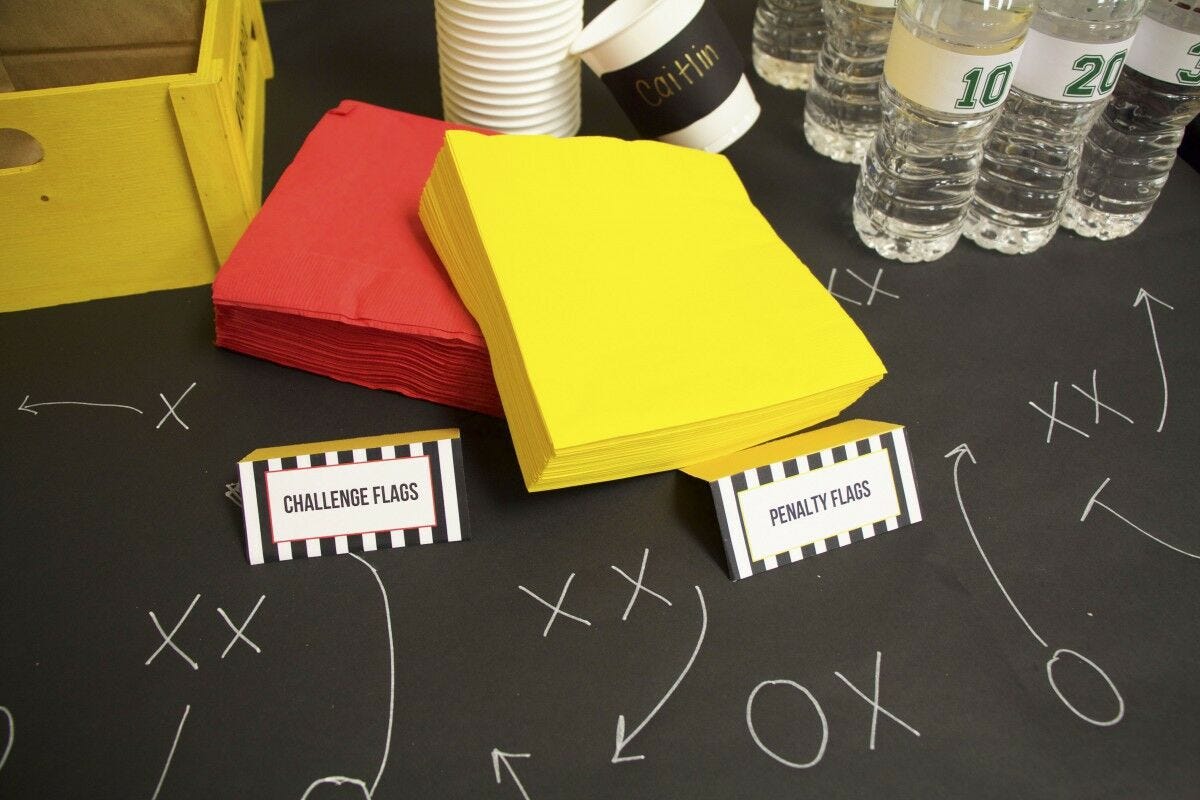 Whether you're hoping for a penalty on the opposing team or your coach to challenge the play, be sure to stock up on our colored napkins.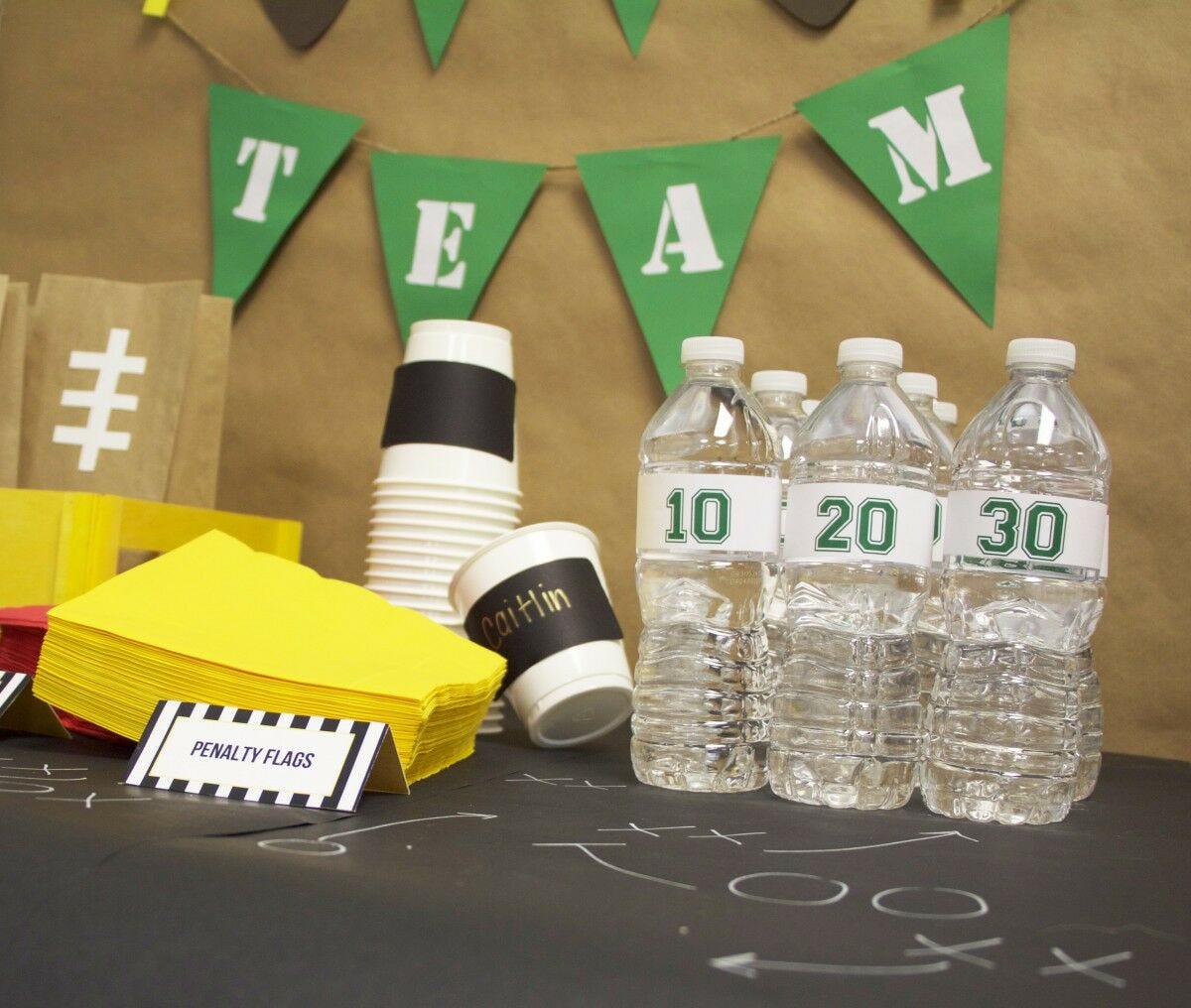 Always have tons of bottles of water. Staying hydrated is so important! Create your own labels for a special touch. Check out the paper I used here.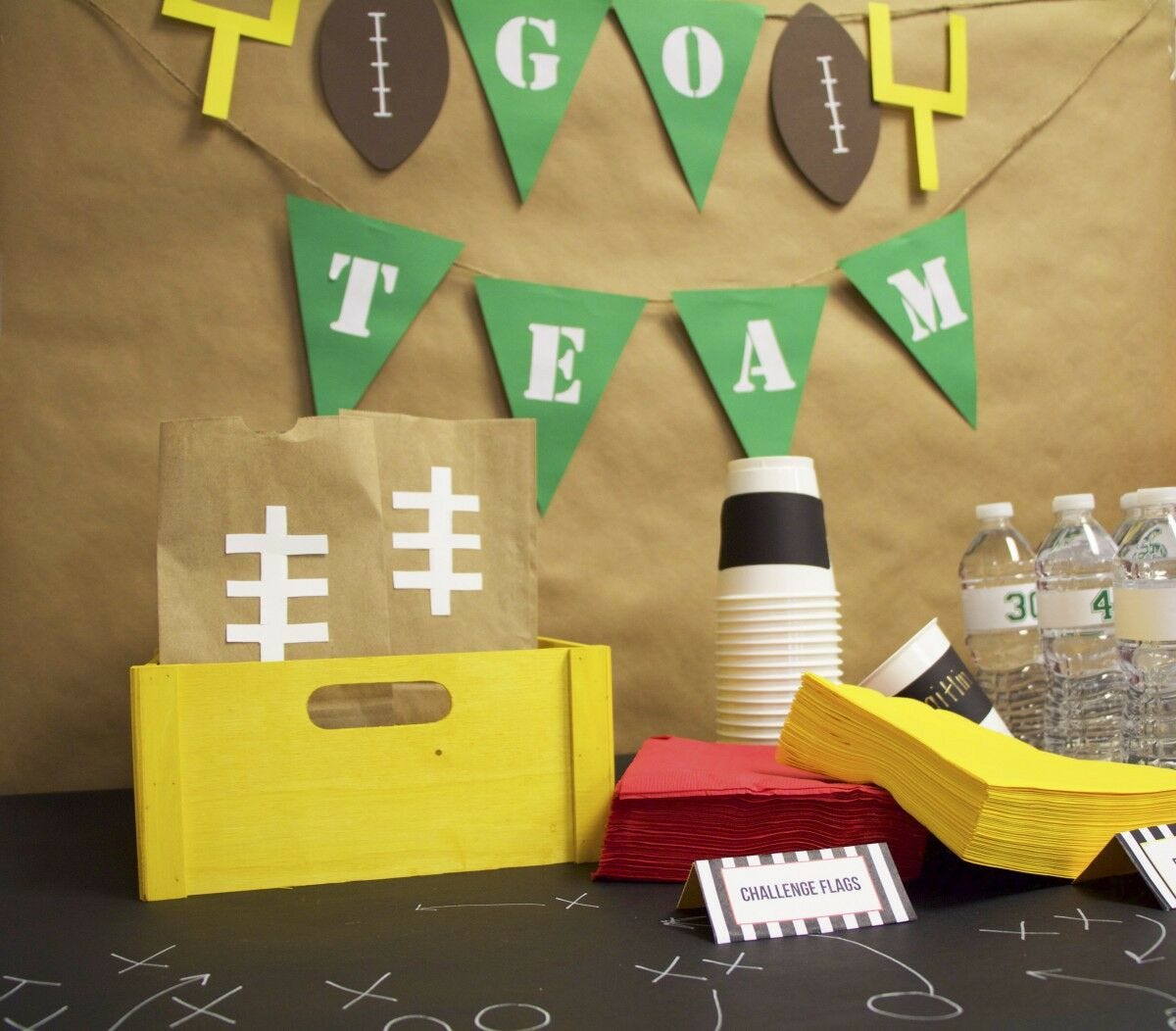 Don't miss a single moment of the game searching for which cup is yours! A quick label on our plastic cups makes your drink easy to find.
SHOP: [ paper | lunch bags | napkins | labels | twine | cups | black paper as table runner | kraft paper ]
Want to host the best game day party? Check out more of our tips:
Seating:
Games last between 3 and 4 hours – make sure you have enough (and comfortable) seating for everyone. Stock up on extra folding chairs and pillows!
Snacks:
Make sure to plan your snacks ahead of time. If you are ordering pizza, call the day before and have the delivery set up: everyone will ordering at the same day on game day! Also make sure you have enough to last through the whole game: no one wants to make a chip run in the 3rd quarter.
Game Day Drinks:
Not everyone drinks beer! When you plan your menu, think about alternatives for the non beer drinkers and don't forget to include non alcoholic drinks as well.
TV Placement:
With so many people all watching 1 screen, make sure your TV is angled in the ideal way for everyone to watch comfortably!
Guest List:
There is nothing wrong with inviting fans of opposing teams, just make sure they can be civil, and keep their boozing to a minimum. There's nothing worse than a drunken Giants fan arguing with an even drunker Cowboys fan
Cleaning:
Having a large group coming over? Roll up and put away your expensive rugs. When your team makes a touchdown no one cares about your beautiful oriental rug.