Game Of Thrones Premiere: The Good Guy Banners
So if you're like us, you're counting down the days before Game of Thrones comes back for season seven! In honor of its return, we've made Game of Thrones Banner. I did the one for the "good" guys. If you watch the show you know why quotes were necessary. My two favorite houses are Stark (duuuh) and Targaryen. Stark's house colors are grey, representing their strength and their pure values. Targaryen's house colors are red and black, representing their passion and acting as a protector…also dragons. So if you're in a hurry for decorations, try out our Game of Thrones Banner!
Game of Thrones is Coming…
Supplies

Step 1:
Download and print the back panel and your favorite house on their colors. For Starks, I used Silver Stardream and Stardream Metallic Anthracite. For the Targaryens, I used Brite Hue Red and Black Linen paper.  Then cut!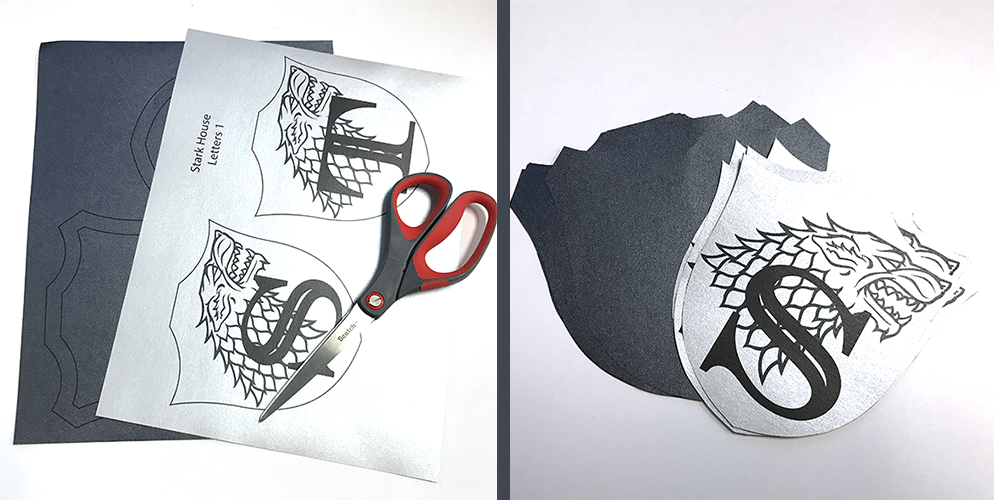 Download templates at the bottom of the page.
Step 2:
Now glue the front letter panels to the back. Easy peasy!
Hint: Flip the back panel over so you don't see the lines.
Step 3:
Once you have all your letters, you can choose how you'll hang it on the ribbon. I used Baker's twine and I decided to tape the letters to the twine (easy way out). But if you have time you can hot glue it or just use wood clips to clip the letters on!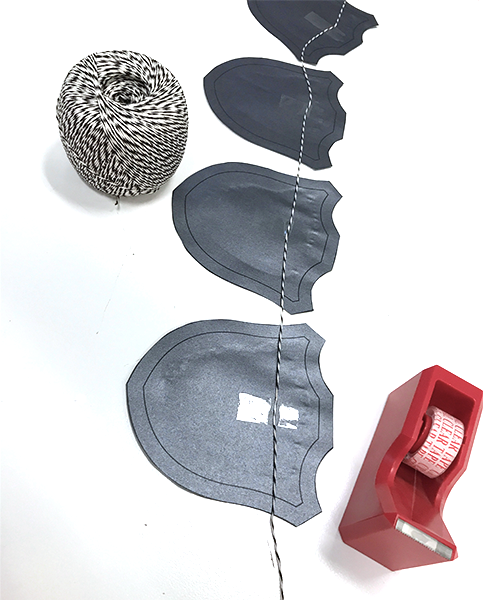 And that's it! See I told you, quick and easy. Now you have your Game of Thrones Banner for your premiere party! Whether you're for the good or the bad guys you'll be sure to wow your friends and family with these banners. Hang the m around the house over your doorways or take them to the wall! Show us however you use them on Facebook, Twitter, and Instagram. Have fun and remember Game of Thrones is coming...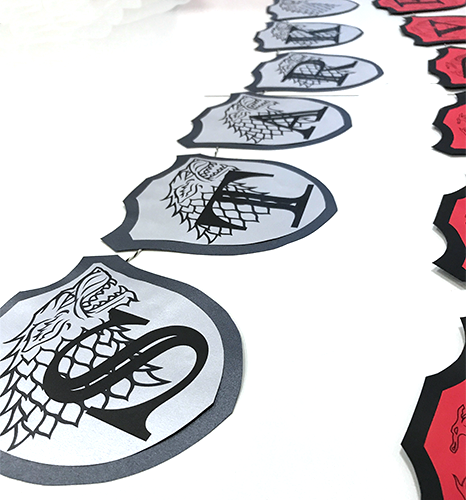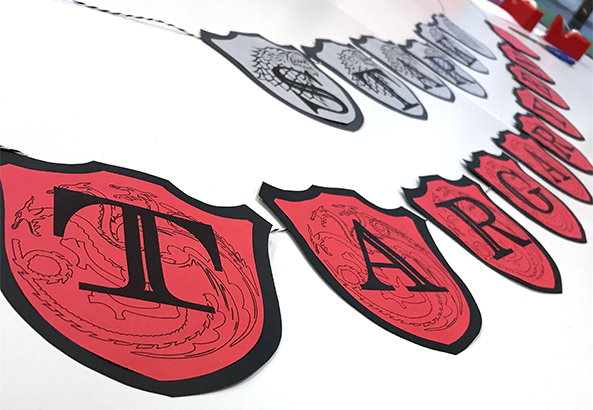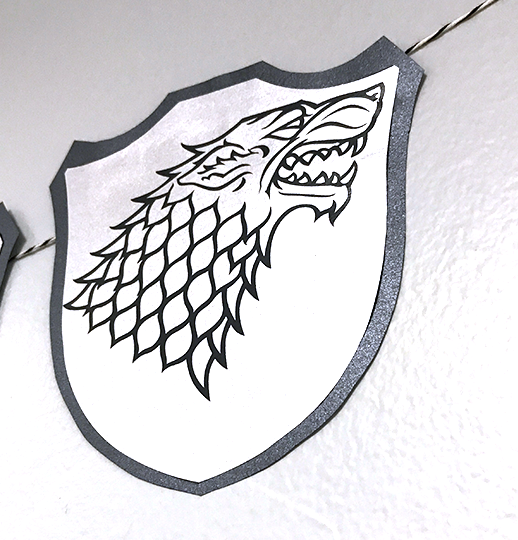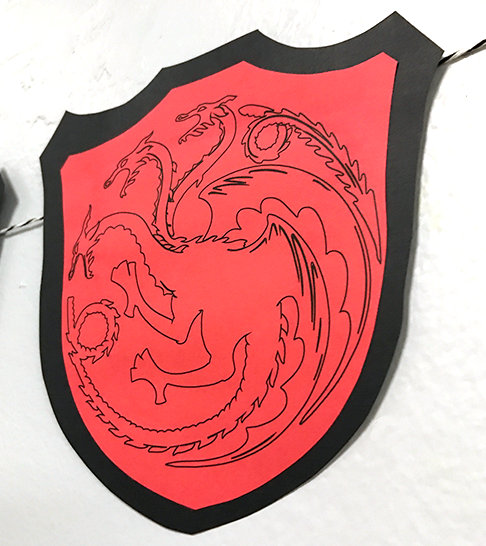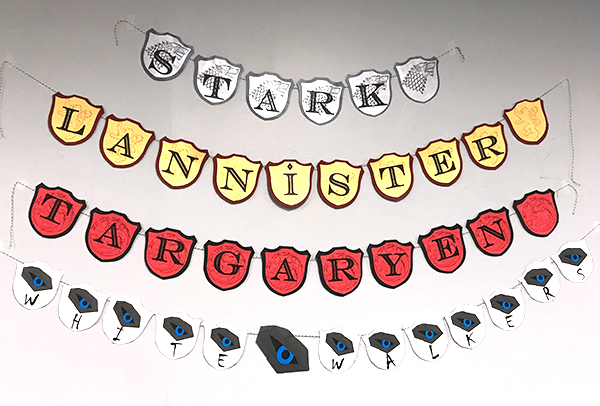 |   [media-downloader media_id="24753" texts="Back Panel"] |   [media-downloader media_id="24745" texts="Stark Letters 1"]  |   [media-downloader media_id="24746" texts="Stark Letters 2"]  |   [media-downloader media_id="24747" texts="Stark Letters 3"]  |
|   [media-downloader media_id="24748" texts="Targaryen Letters 1"]  |   [media-downloader media_id="24749" texts="Targaryen Letters 2"]  | [media-downloader media_id="24750" texts="Targaryen Letters 3"]   |   [media-downloader media_id="24751" texts="Targaryen Letters 4"]  |   [media-downloader media_id="24752" texts="Targaryen Letters 5"]  |