Galentine's Day Free Printable Cards
There's this new trend going around, or at least it's the first time I've seen it so popular:
Galentine's Day.
Instead of the romantic Valentine's Day, us girls who are single and totally not ready to mingle, need a reason to celebrate too! Someone created "GAL"entine's Day and it's been catching on ever since. Now I've never been a Valentine's girl. When I was younger the only reason I'd like it is for the chocolate my parents gave me. I never understood why everyone gave everyone a Valentine's Day card (most likely with Bugs Bunny on it) if it was a holiday for couples in love. Um EW! Cooties! I decided this year to start my own cards for Galentine's Day so that everyone can get something meaningful out of the frightful day (I mean lovely day). I also wanted it to be FREE for anyone to use, because let's face it, not all of us are taken and going to a romantic dinner and getting roses and chocolates and ... do I sound spiteful?
Princess Galentine
This card is for those groups of girls that know they rock and don't need anyone's help but their own. Your friendship is way stronger than that shining armor ... but maybe not as cool as the glass slippers you all have. But! Shoes ...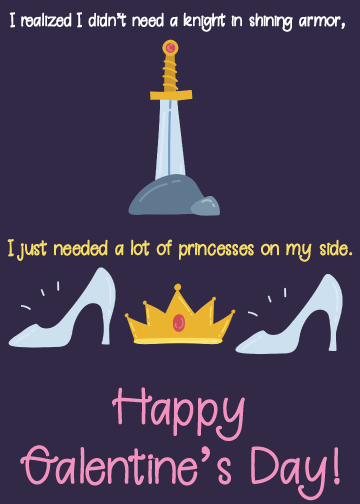 Download HERE: [media-downloader media_id="26245" texts="Princess Galentine"]
Over Coffee!
This card is for the girls who just love to talk! And this card will totally convince one of your quiet friends to join in too. Who doesn't love coffee and ex-talk? I mean isn't that was Starbucks was made for? Those couches are too comfortable to be talking about business or school.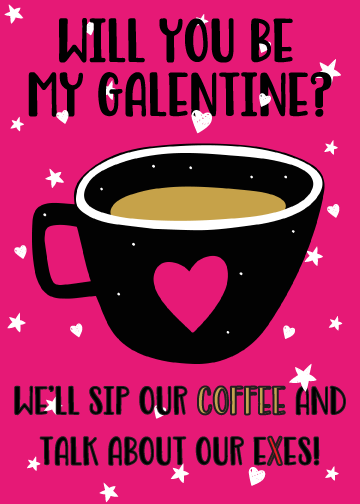 Download HERE: [media-downloader media_id="26247" texts="Over Coffee Galentine"]
Love is for the Birds
Fan of the Notebook? Or hate it so much that you like to make fun of it (cough - sorry guys, just not a fan)... This card is for your best friend, the one who's there for you always and forever. If she's the cutest bird ever, you're a close second!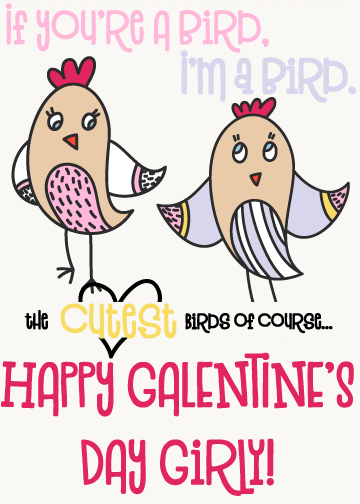 Download HERE: [media-downloader media_id="26248" texts="For the Birds Galentine"]
If you loved these cards, comment! Tell us which one you picked for your gal pals for Galentine's Day and tag us in a pic! I really enjoyed making these, that I'm pretty sure I'll be back next year doing the same thing ... even better. HAPPY UPCOMING GAL'S DAY!