Easy DIY Wedding Fan Backdrop
Our creative team is back at it again, with this DIY Wedding Fan backdrop. This elegant paper creation can be placed behind the bride and grooms wedding table during the reception. We worked with the popular wedding blog WeddingWindow.com to showcase what brides can do with a little imagination and a whole lot of quality card stock!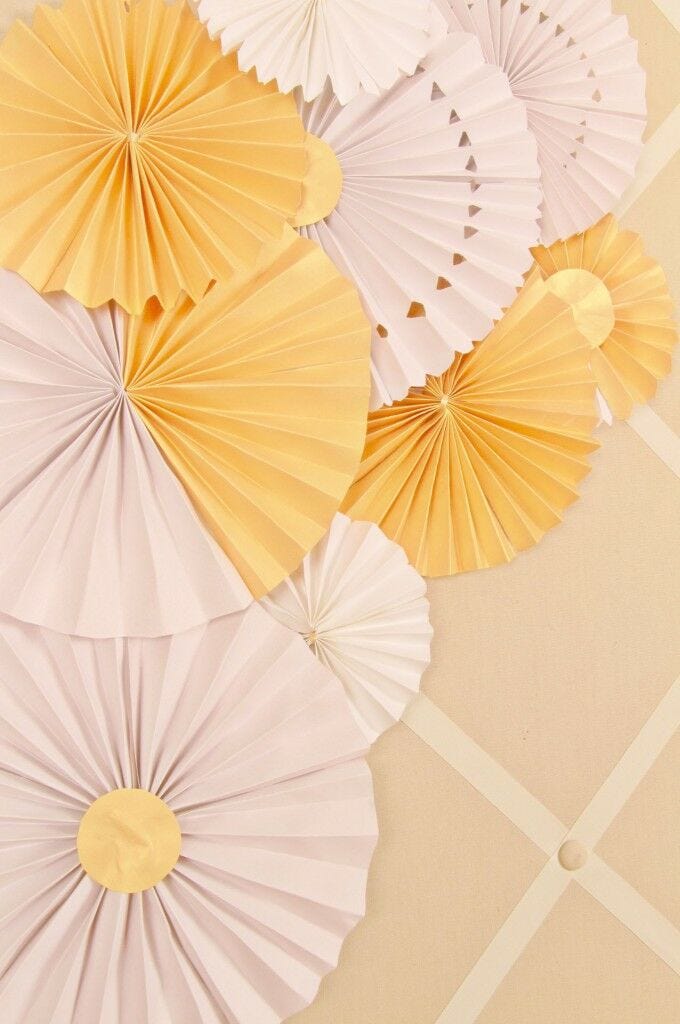 DIY brides who are constantly looking on Pinterest for wedding inspiration have probably seen these paper fan backdrops a ton. That's because they are beautiful, elegant, while still simple to make. If these are on your wedding décor things to do, then this easy peasy tutorial will help you cross it off your list. All you need is paper and tape, so don't worry about budget or complexity…your wedding decorations are only a few folds away.
Supplies
Decorative Cardstock Paper
Tape or glue
(One large fan uses 3 sheets of paper. The smaller ones may only need two. We used gold stardream paper, bright white linen, and rose quarts recycled paper. You can choose paper to match your particular wedding theme. We used tape, but glue works as well.)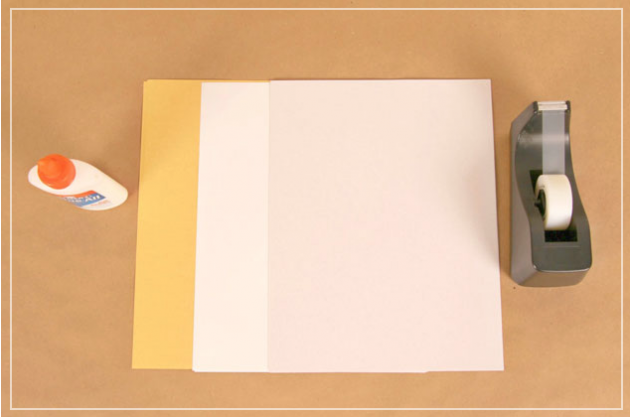 Step One: Fold
Begin with with one sheet of paper and fold it accordion-style. You can alternate between 1/2 inch & ¾ inch folds. For a medium sized fan repeat this process once more with a second sheet of paper. For the bigger size fans do this with 3 sheets. Once you have your paper in accordion style, pinch the center with your thumb and index finger, then push the two sides together in order to find the paper in half.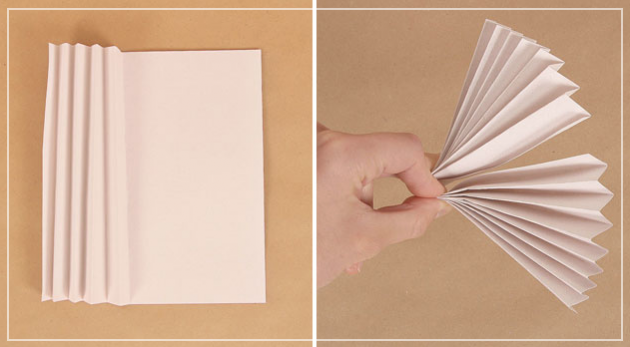 Step Two: Create Half Fans
Once you have folded the accordion style piece of paper in half, you can tape or glue the inner ends together. This makes a half sized fan. Do the same with the other pieces of paper. Note- If using tape, make sure all tapped pieces are on the same side. You don't want to have pieces of tape showing on both sides.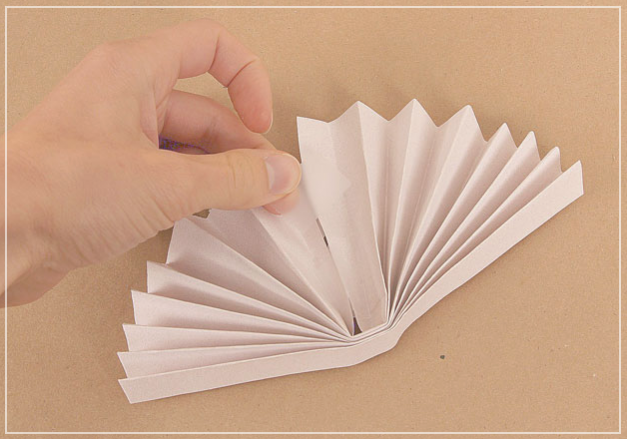 Step Three: Attach
Now that you have your two pieces of paper taped into half fan sizes, it's time to tape them together. Again: remember to only tape on one side for a clean look.
Step Four: Decorate
You can decorate your fans by adding alternating cardstock colored circles to the center of the fans. This hides any imperfections and creates a pretty flowery look. You can also punch holes in the paper and loop twine or string through for hanging decorations.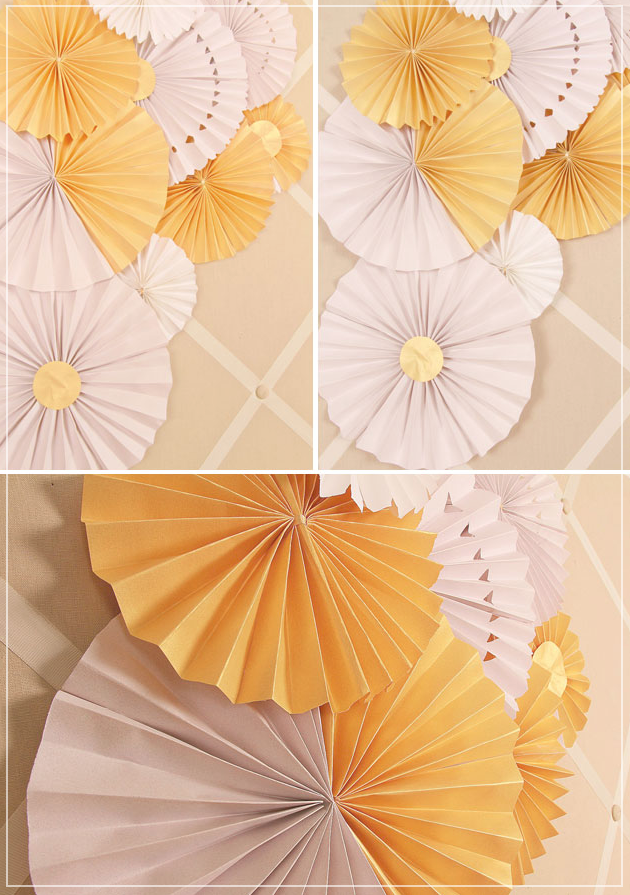 Original tutorial by Wedding Window.