How to Make Colorful DIY Ribbon Bookmarks
School is right around the corner, sorry kids – congrats mom and dad, you made it! What I remember MOST about school (I'm seriously aging myself here) is books! In almost every class we had some sort of book to read and most likely had to write an essay about it. The biggest problem about reading is trying to find where you left off. What do you do? I'm infamous for folding the corner of the pages (which my mom hates – she doesn't like when books get "ruined").  Or maybe you find a random, half bitten piece of paper by your dog Max. Or maybe you're just super cool and think you can remember the page number like myself (page 62…or was it 78). So here's a little DIY craft to help keep your place and make reading a little more fun – DIY ribbon bookmarks! They are really easy and you may have most of the items in your home. DIY Ribbon Bookmarks only require ribbon (JAM ribbon of course) and elastic hair bands, which you can find anywhere – unless you're like me who have hair bands that act like Houdini and disappear. Let's get started!
Requirements
:
Spools of vibrant JAM ribbon
Elastic hair bands
Scissors
Hot glue gun
Sharpies (totally up to you)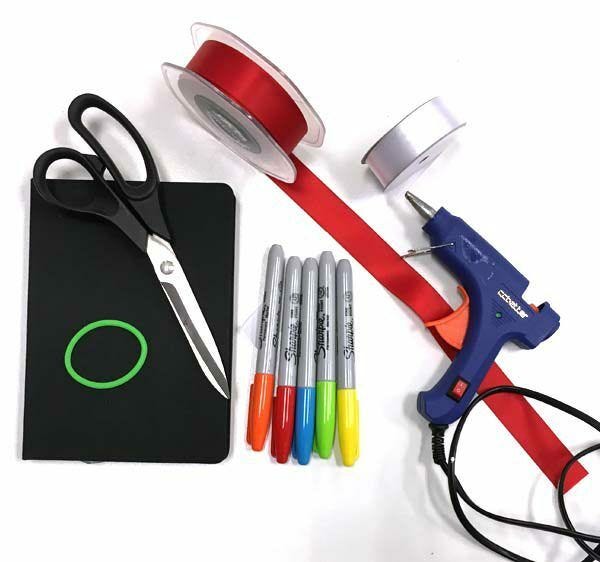 Step 1:
Measure the ribbon for the book you are making the bookmark for (18 inches for an average size book) and cut. The longer the better – remember you can always cut it down to size.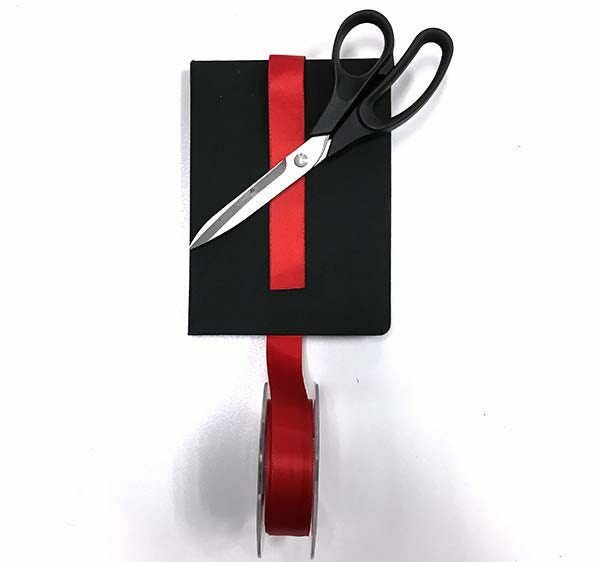 This is where you can utilize your Sharpies – I love these things! Before you go to the next step you can decorate your ribbon just to jazz it up a bit. Here I just used my handy dandy Sharpies and made little dots diagonally. It's super easy since the marker spreads on the ribbon, but you can do any design you'd like.  You have creative license here!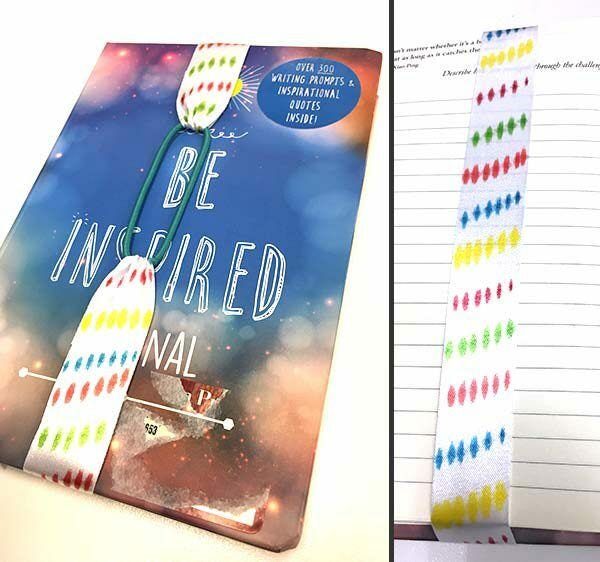 Step 2:
This next step I used a hot glue gun but if you have a little more time you could use a sewing needle and thread. Now you fold your ribbon over the elastic hair band and seal with the hot glue gun. It doesn't matter how much ribbon you fold over, whatever makes you comfortable. Phew! You got one side done! Fun fact: if you don't have any of those you can just use tape!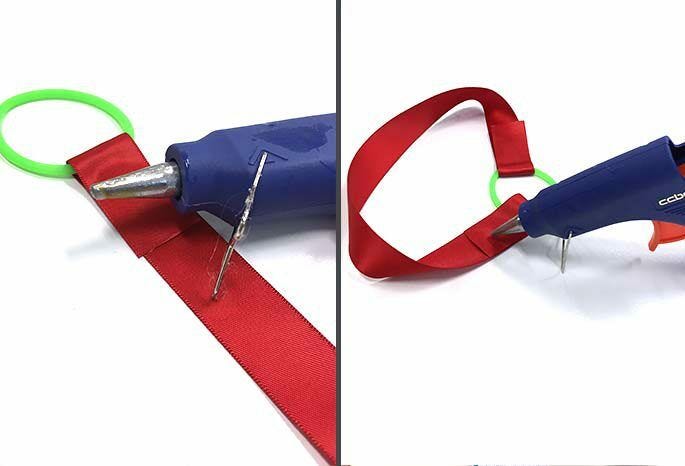 Step 3:
String the other side of the ribbon through the opposite end of the hair band and use your hot glue gun to seal. Make sure to glue on the same side you did the first one, I definitely made that mistake. Whoops!
There you have it! Your very own DIY ribbon bookmark! Even if you don't need bookmarks for school, they make great presents for anyone that loves to read. These ribbon bookmarks are so quick and affordable to make, you could create a bunch in just minutes.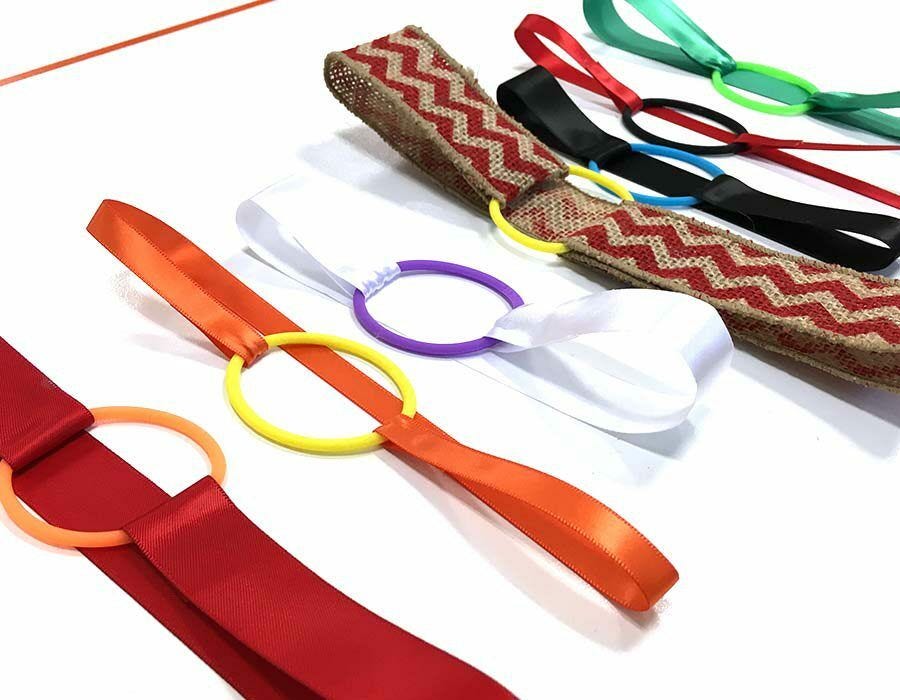 You could pair them with any book and dress it up for a nice birthday gift for any bookworm you know. Like to be in the kitchen? You could even use them to keep your place in your recipe book. However you use them, have fun with your ribbon bookmarks!
And don't forget to share your masterpiece with us by tagging @jampaper on Instagram or Twitter!