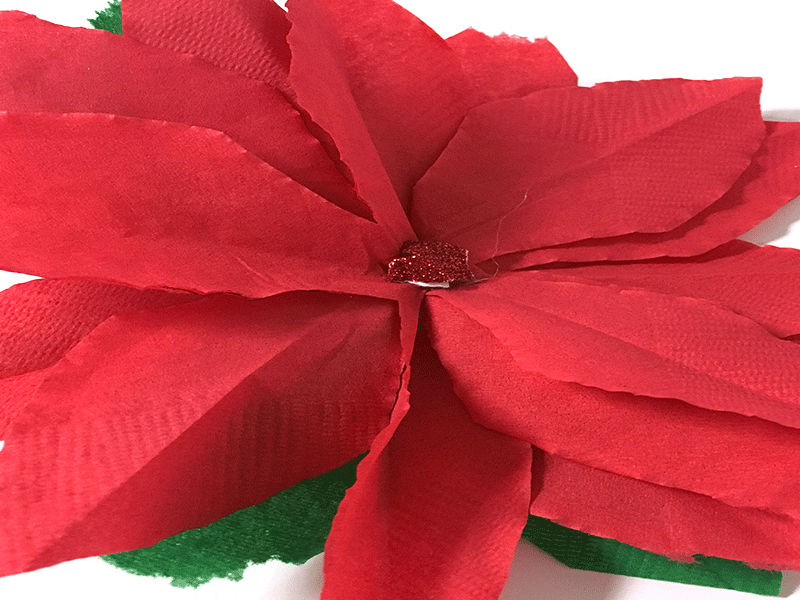 The holiday season has been upon us now for a month or so and the last few holidays of 2016 are quickly approaching. Well, you know what that means: the inevitable wrapping paper marathon sessions are soon to come. We know all too well at JAM about wrapping paper and such. I mean, have you checked out our collection?! We also know that wrapping paper versatility extends way farther than just presents and boxes. But even when you use some festive wrapping paper, sometimes you still need to add a little…somethin' somethin'. Or maybe, you just want to make it your own and add a personal touch to that gift bag or box. Well, we've got the perfect thing for you! These DIY Paper Cocktail Napkin Poinsettias!
Okay, okay, I know what you're thinking. "Just another thing I have to add to my long list of things to do before Christmas Eve arrives!" But trust me when I say…these literally take two minutes, tops. After the first 2 attempts, I got the hang of these and busted out a bunch of them. And, the best part: these are made of our favorite cocktail napkins so when you're done and have extra napkins, throw them on your Christmas dinner table for a pop of festive color, as well as easy clean up. It literally can't get better than this!
Let's get started! First off, let's get some supplies.
Supplies: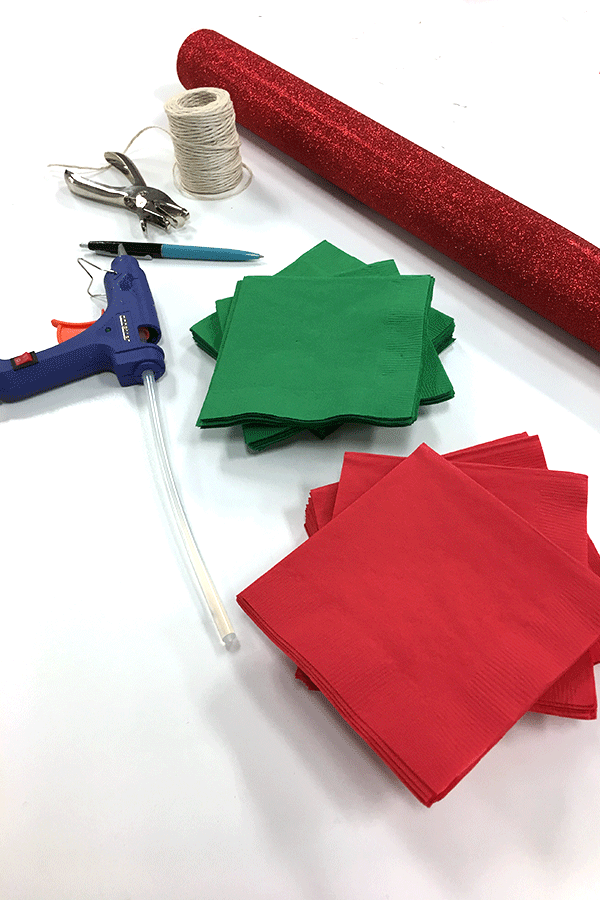 JAM Red Small Beverage Napkins
JAM Green Small Beverage Napkins
JAM Kraft Twine
JAM Red Glitter Wrapping Paper
Hot Glue
Step 1: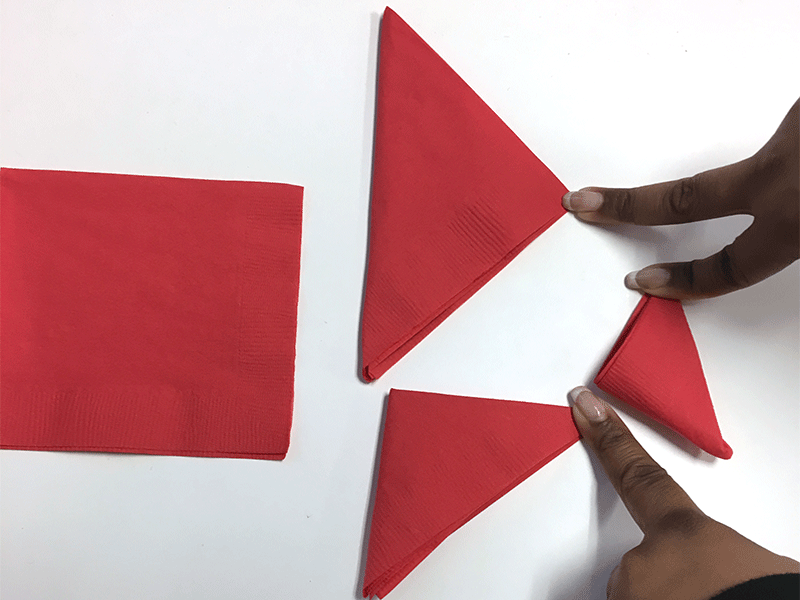 Fold your red napkin into a triangle three times.
Step 2: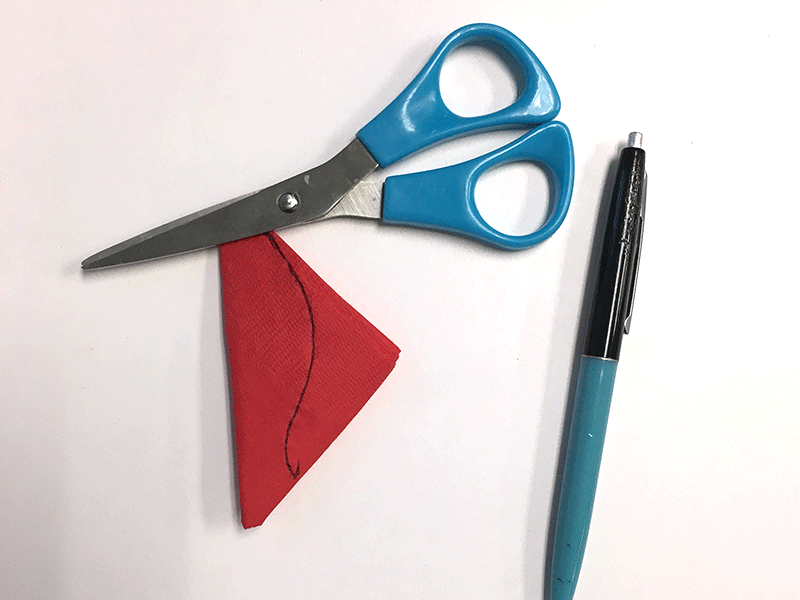 Draw a petal shape onto the napkin.
Tip—The center of your flower will be at the closed edge and the tips of your petals will be the opened edge with layers. Figuring this part out took me a few tries, but once I got it, it was smooth sailing from there.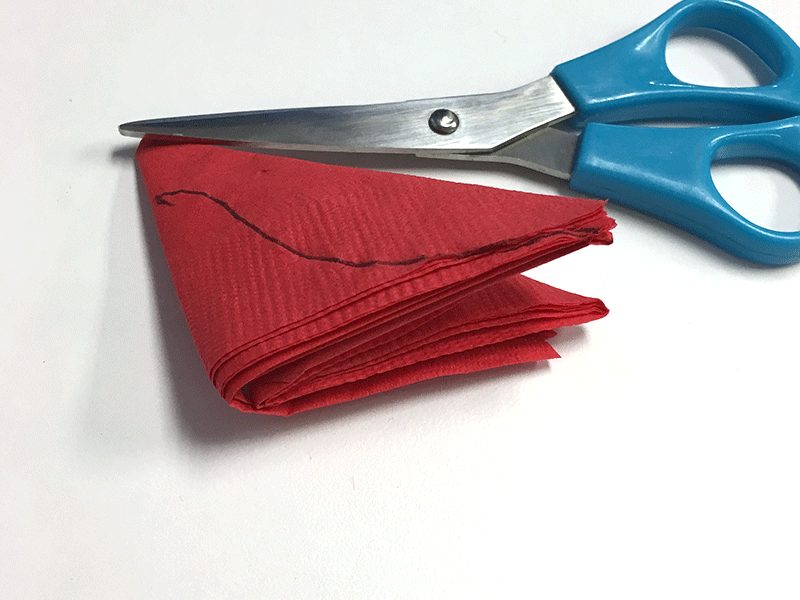 Step 3: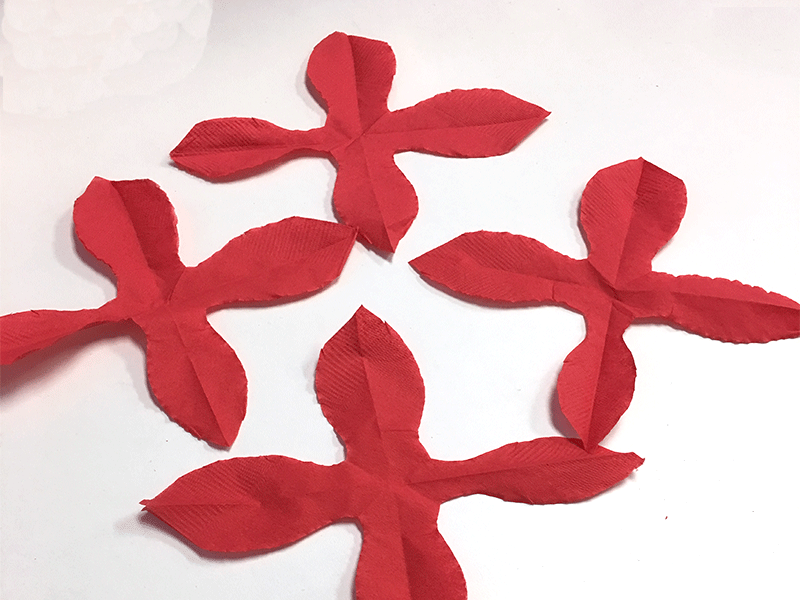 Cut out the petals and open the napkin. Peel the layers apart. You should have four flower shapes.
Step 4: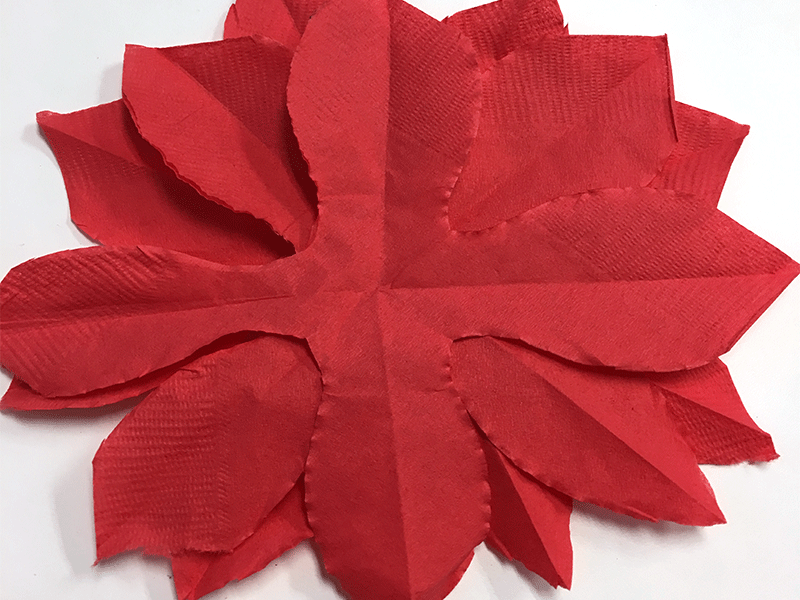 Stack up each petal into a pile and rotate them so all the tips are (mostly) showing. This doesn't have to be totally perfect!
Step 5: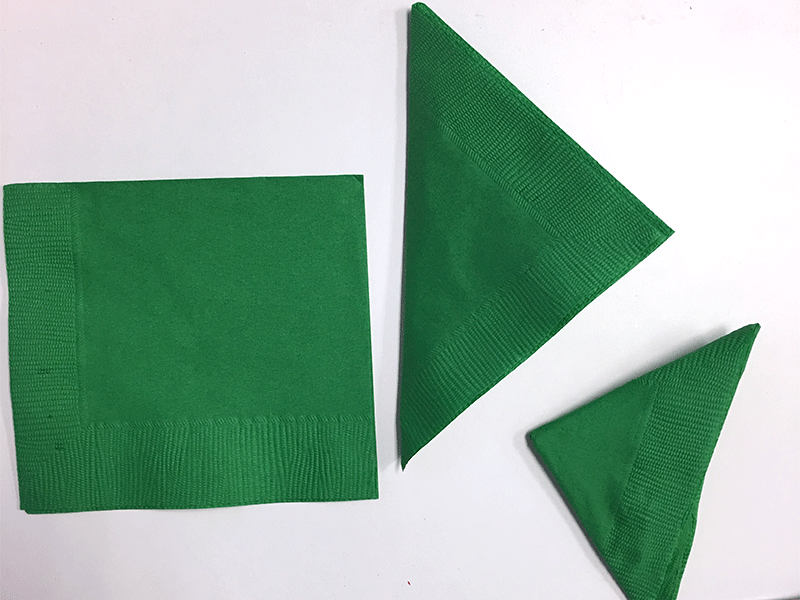 Take your green napkins and fold it into two triangles this time around
Step 6:
Again, draw your leaf shape on the napkin, orienting it in the same way you did the petals (follow the tip in step 2).
Cut the leaves out.
You will now have four sections of two leaves. Just as you did the petals, layer these so all the leaves are showing.
Step 7:
Stack these under the petals and arrange in a way that is pleasing to the eye, where you can see the leaves poking through the petals.
Step 8:

Fold the pile in half and use a hole puncher to create a hole in the middle. String a length of twine through the hole and tie tightly. I used probably around 12 inches of twine for each.
Step 9: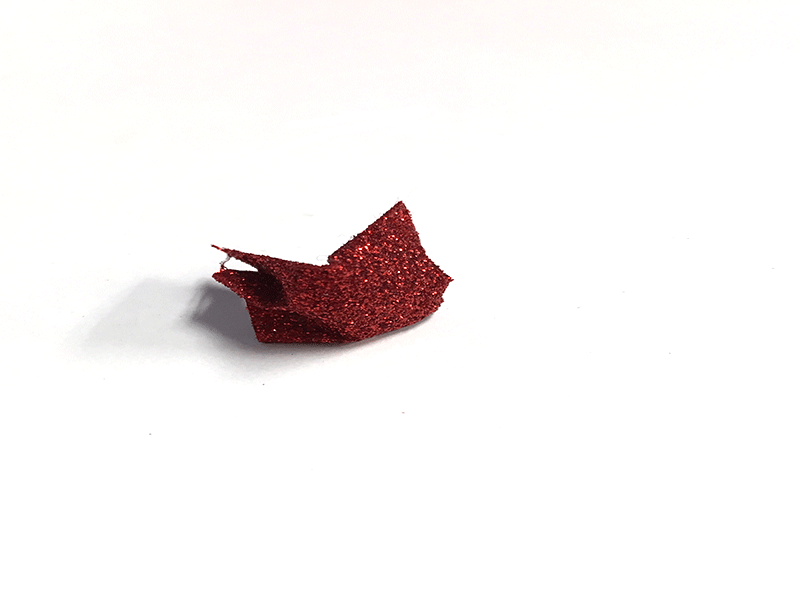 Last step, I promise! Take some of the Glitter Wrapping Paper, cut a small piece and crumple it up into a ball, with the glitter showing as much as you can. Hot glue this in the center of the flower.
Lastly, just attach your beautiful DIY Paper Cocktail Napkin Poinsettias to any gift! Tie it to bags or boxes to make any gift look beautiful! Or, you can get really creative and make a cute hair embellishment! No matter what you use these for, your personality will shine and anyone will get into the holiday spirit! Enjoy your DIY Paper Cocktail Napkin Poinsettias :)