DIY Mother's Day Banner
Mommys get ready! Your day is coming! Moms are the best and sometimes we forget to show how much we love and appreciate them, hence Mother's Day. They are the first one we call with news whether it's good or bad. They are the first one to turn to for advice or just to simply vent to. And if you're like me, moms are the first name you call out when you get home.  They are the best listeners and the best talkers. They are the nicest people but also the scariest. Take this day to really show your mom how much you love her by making a DIY Mother's Day Banner! These banners are so colorful and cute just like our moms!! It's a quick craft that your mom will love because it was made by you!
Moms Deserve Their Own Banner Too!
Supplies

Step 1:
Download and print out the Mother's Day flowers and letters. You'll need 16 sheets of paper. I used Ultra Pink Brite Hue, Ultra Lime Brite Hue, Yellow Brite Hue, and Blue Brite Hue for the flowers. For the letters I used Strathmore Bright White Linen. Then cut out all the flowers!
Download templates at the bottom of the page.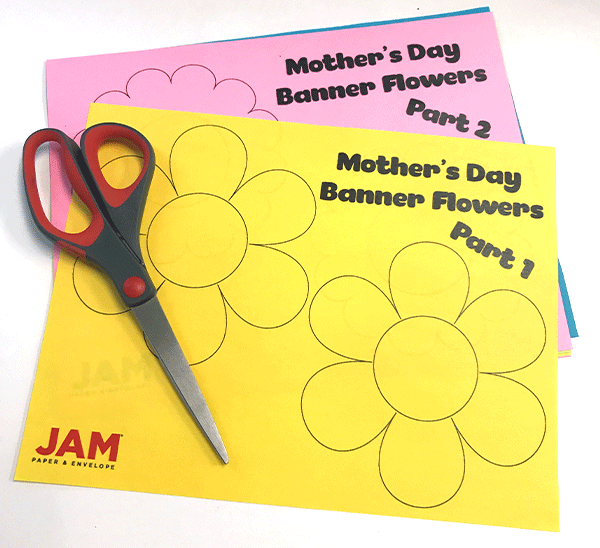 Step 2:
Now that you have your flowers all cut out, move on to the letters.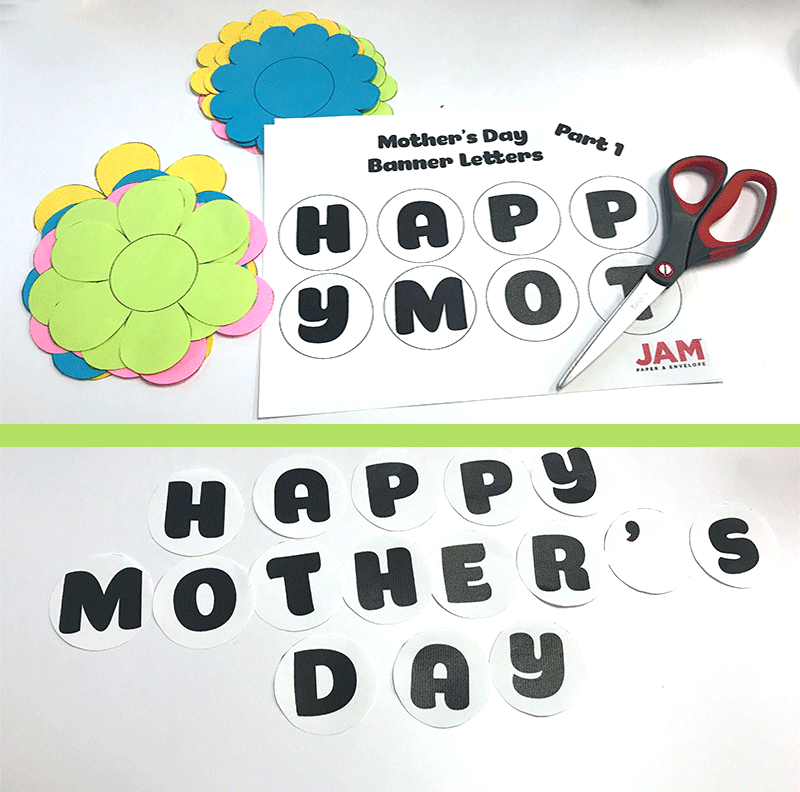 Step 3:
Cutting out everything first makes it easier to stay organized. Now flip over the flower so you can't see the middle circle. Then glue the letter onto the flower.
Hint: You should still be able to slightly see the middle circle – use that s your guide for letter placement.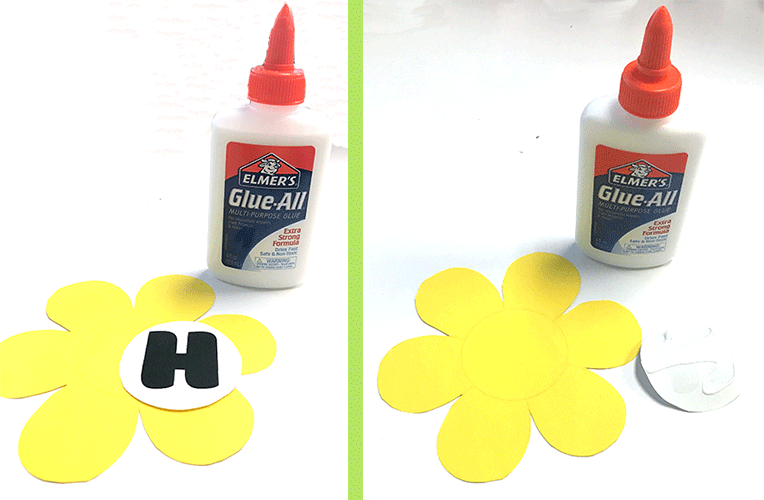 Step 4:
For this part you can use any ribbon or twine. I chose the hot pink and yellow satin ribbon. I made it a little fancy by making a knot and then twisting the two colors together. Get creative with this part!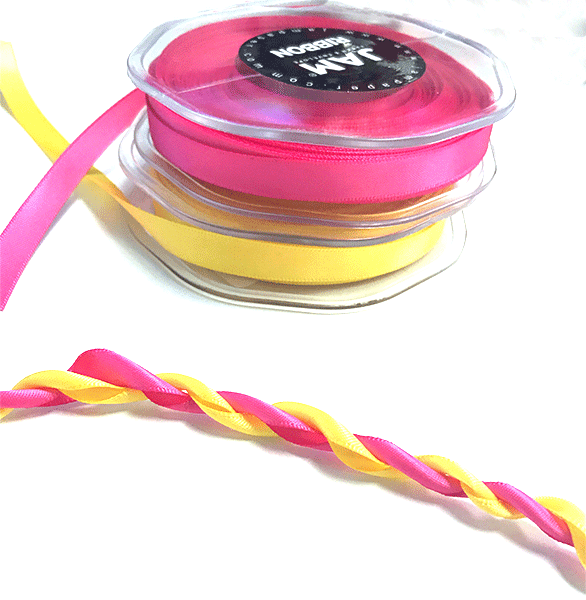 Step 5:
With your wood clips, clip the letter flowers onto the ribbon!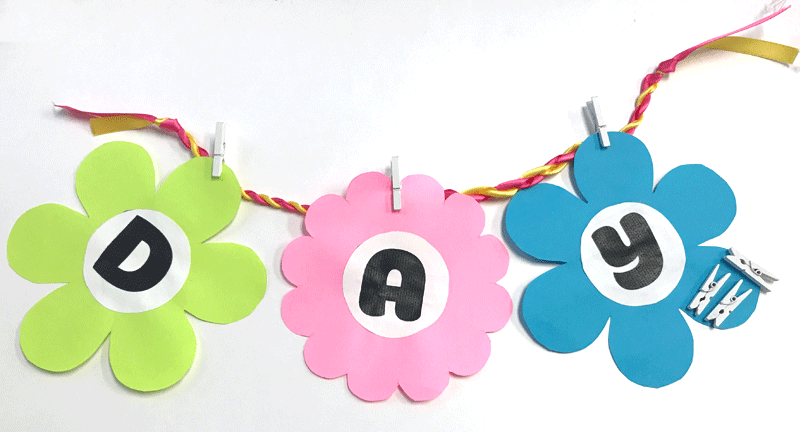 Now you're all done! See? Not so hard and you can't mess it up…. too much. You can make it sentimental by writing reasons why you love and are thankful for your mom on the back of the flowers.  You can use only one style of flower rather than both or use one type of flower for each word - totally up to you! No matter what you do, your mom will love this DIY Mother's Day Banner because it was made with love by you! Not to get cheesy here but make sure to show love and appreciation to your moms, grandmothers, aunts, sisters, cousins and anyone that's like a mom to you, this Mother's Day and every day! Even though they know you care, it's nice, to hear I every once in a while. Show us your DIY Mother's Day Banner on Instagram, Twitter, and Facebook!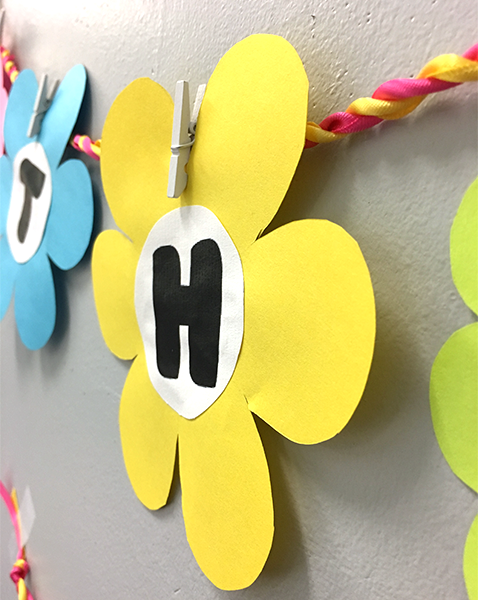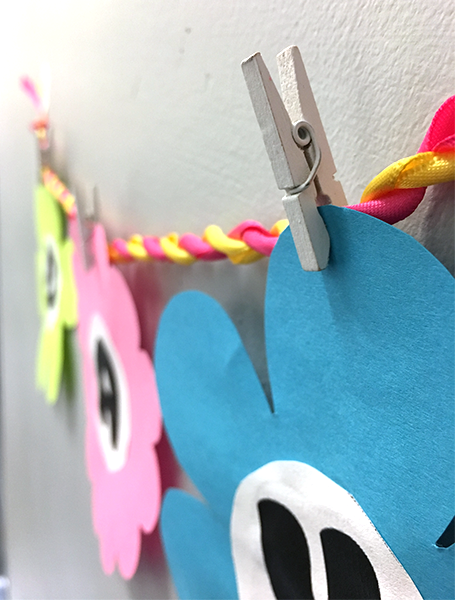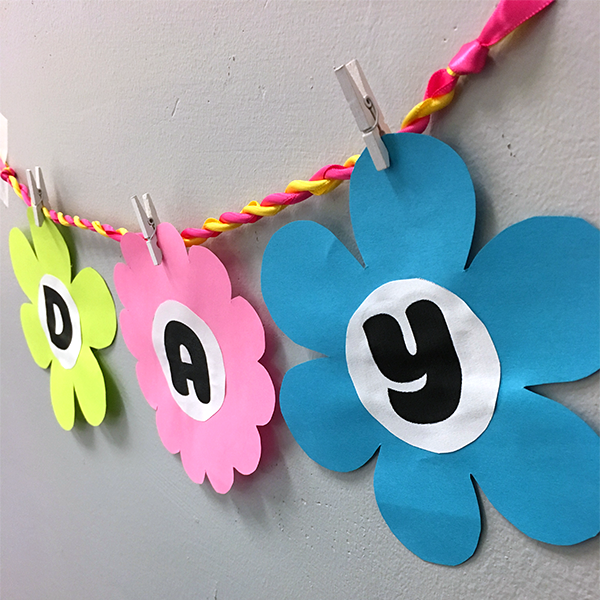 |   [media-downloader media_id="23594" texts="Banner Flowers Part 1"]  |   [media-downloader media_id="23595" texts="Banner Flower Part 2"]  |   [media-downloader media_id="23596" texts="Banner Letters Part 1"]  |   [media-downloader media_id="23597" texts="Banner Letters Part 2"]  |