DIY Henna Kraft Binder
Being a college student, I've realized how important binders are to the whole concept of organization- they allow you to throw all of your clutter into one spot. Not only that, but purchasing a binder will resolve all of last semester's bad grades, and all of those missing paper problems. With so many different accessories for binders, (pocket folders, tabs etc.) organizing your work actually becomes a fun past-time (or maybe I need to take up a hobby..)
And the best part of the binder, you can use one for multiple classes! Personalizing a JAM Kraft Binder is super easy and honestly really fun. With some paint pens and a little extra time on my hands, I created this DIY Henna Kraft Binder. Pretty cool, huh?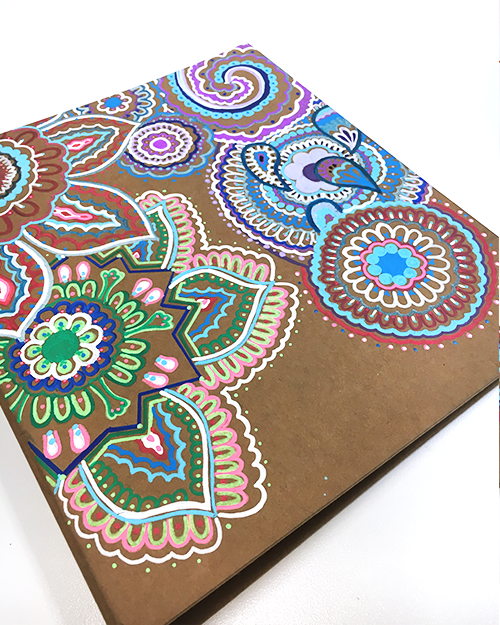 The JAM Recycled Kraft Binder is super light weight, and the brown paper-bag material really allows for creativity. Follow these simple steps to create a DIY Henna Kraft Binder of your own!
Requirements:
The key to decorating a binder like this is really just to have fun. What's so great about the material of the Kraft Binder is that it's sooo forgiving. What I mean by that is don't be afraid to sketch something out, no matter how many times I sketched out a shape, erased it, and drew over it you couldn't tell!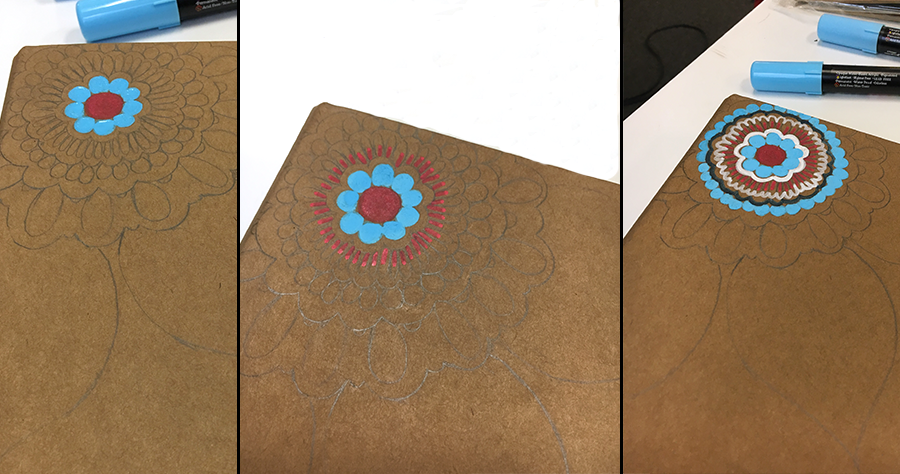 Mostly every shape on the binder originated from a flower. To make a flower shape, sketch out a circle, draw some smaller circles around it and than do as you please! Outlining is key to this design. Once you draw some circle or oval petals around your flower's shape, outline and repeat to give the flower a fuller look. Keep doing this, outline-circles-repeat. I used Chalk Markers  to color in my Henna designs.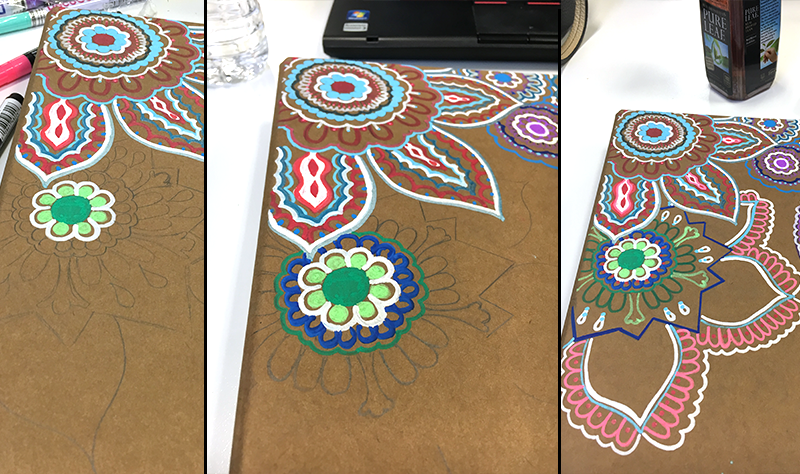 Here's a progression from the left side of the binder, these are some cool shapes that you could include in your own design.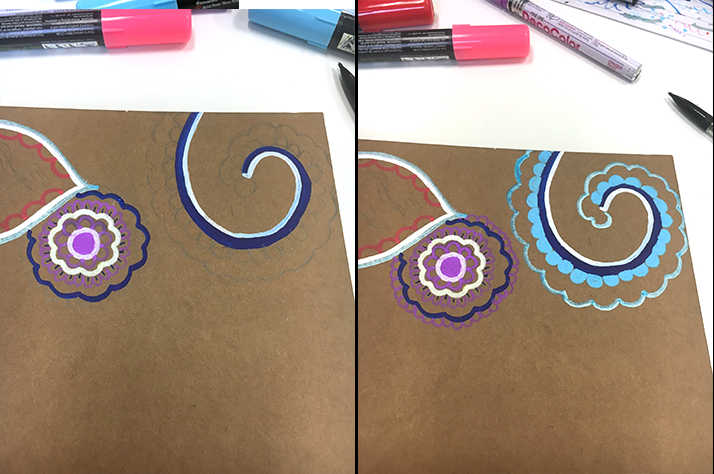 I drew a swirl on the upper right corner, you can really go anywhere you want with this design- the more variety the better.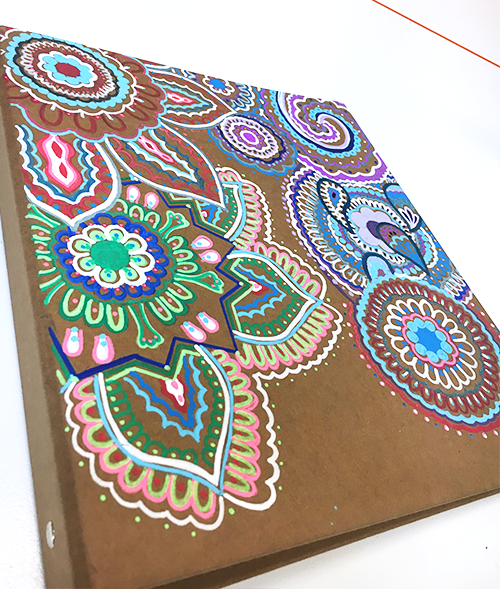 And there are some quick tips to help you design your own DIY Henna Kraft Binder!
It's What's on The Inside That Counts..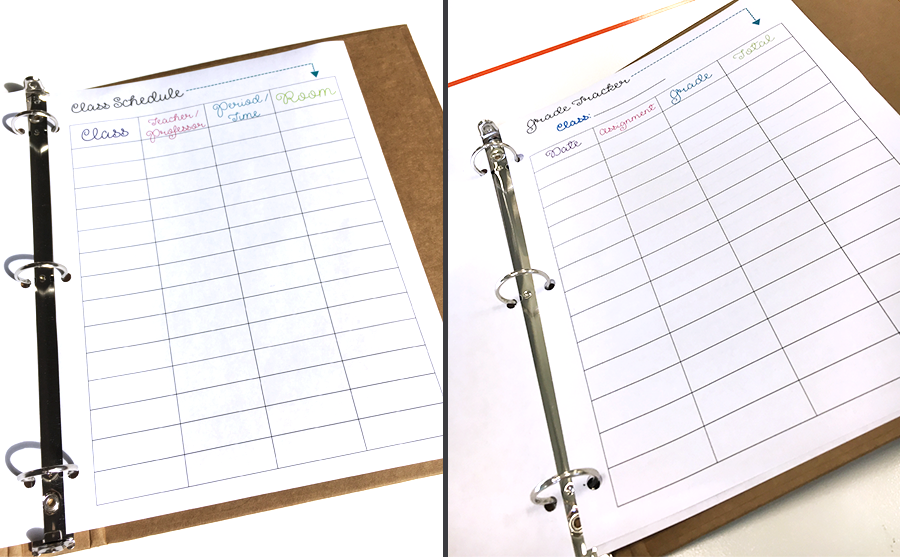 The most important part of any binder is what's on the inside- Get off on the right foot by keeping track of your class schedule and grades. See.. getting organized really is fun!!