DIY Gift Card Holder Envelopes
Are you having trouble figuring out what to give your friends and loved ones this Christmas? When nothing in particular comes to mind, a gift card for their favorite store or restaurant is always a safe bet. But you can't have fun with warping gift cards the same way you can with wrapping gifts, right? Well, you may be in the wrong there. Here, I will show you how to make shining and festive little packages for your gift cars with JAM®'s Christmas Wrapping paper! These small, envelope style holders are fun and easy to make.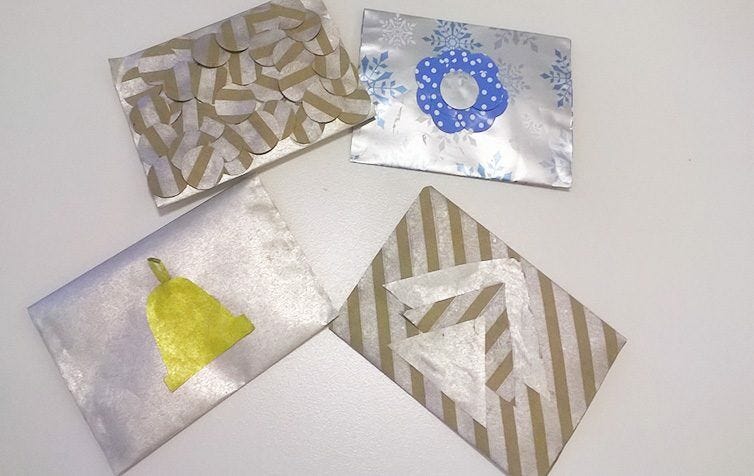 All you need is:
JAM Paper® Falling Snowflakes Two-Sided Mega Christmas Gift Wrapping Paper
A Pencil
A Ruler
Scissors
Glue
A 1inch Hole Punch (Optional)
Step 1:
Choose any color of wrapping paper that you would like to use as your base color. Unroll a section and face the back or odd side upwards.
Step 2:
Using the ruler and the pencil, trace a 7 ½ x 4 inch rectangle onto the back of the paper. You may want to use a standard sized plastic card to help you visualize the space needed.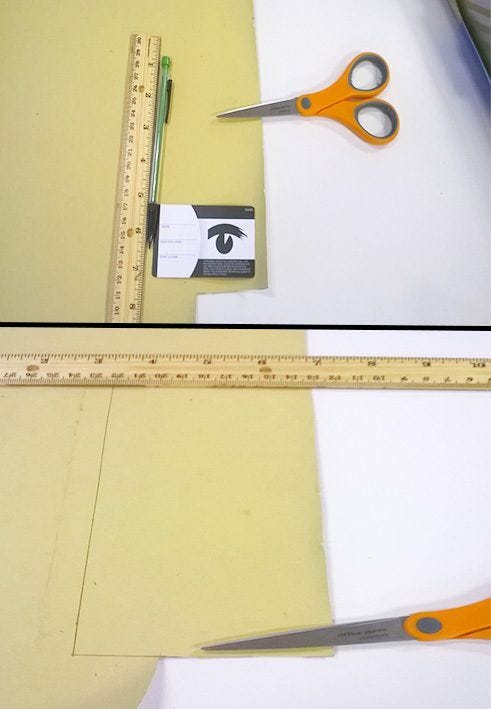 Step 3:
Use your scissors to cut the rectangle out.
Step 4:
The rectangle is going to be folded into three sections. Fold the bottom section of the rectangle upwards so that about ¼ of space would be left on each edge of a standard sized gift card. Fold the top half down to form a closing flap. Unfold the rectangle.
Step 5:
Carefully put thin lines of glue on the outside edges of the middle section of the rectangle.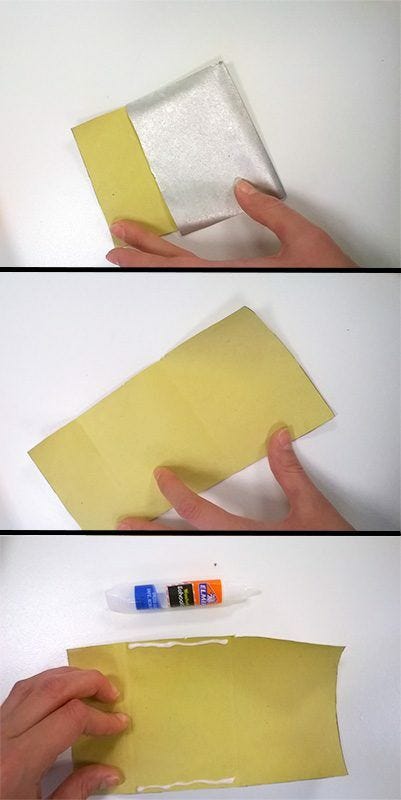 Step 6:
Fold the bottom section up and hold it down to form the pouch that your gift card will fit into.
Step 7:
While the glue begins drying, take the ruler and use it to trace an even triangle on the remaining top flap of the envelope.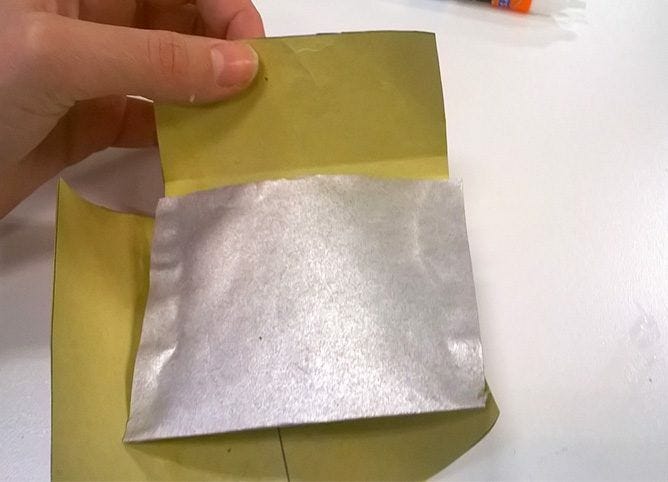 Step 8:
Use scissors to cut off the excess corners on that triangle. You now have a pointed envelope closure.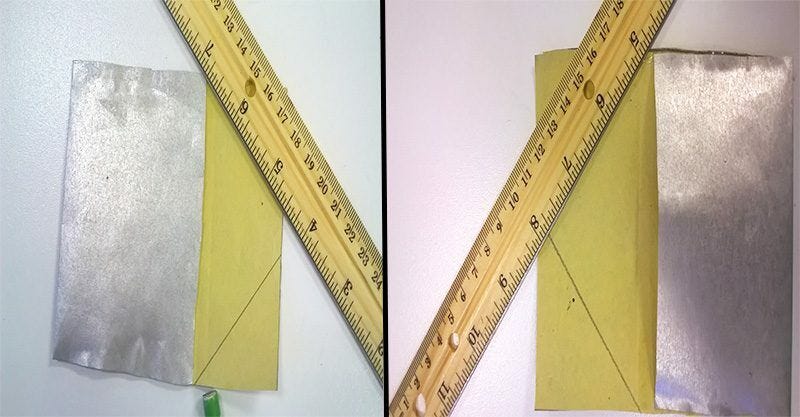 Step 9:
Now it is time to design the outside of the holder. You may do this in any way you wish using the other colors of metallic wrapping paper that you have. Here, a bell design was made using the gold foil paper and a three triangle design was made using the striped and silver foil papers. You may create any design you wish with the help of scissors or with a 1 inch hole punch. Simply cut out shapes and glue them on.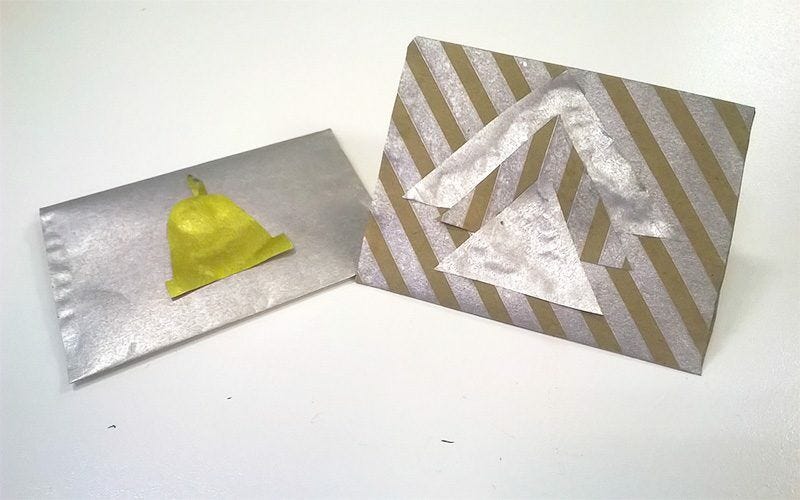 Step 10:
If you already have a gift card to give away, let the glue dry entirely and then place the card into the holder
Step 11:
Use one round wafer gold foil seal to close the holder. If you wish you may use a Sharpie or permanent marker to add a initial to the seal. Add "B" for Buddy or "K" for Kris Kringle!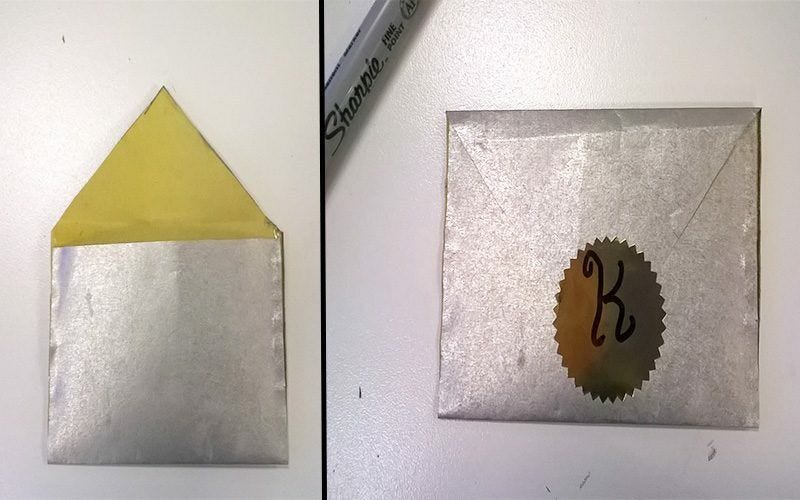 Your Gift Card Holder Envelopes are now complete! Use them for Christmas or for any occasion that calls for gift card giving. The striped holder seen on the far right below was used to enclose gift card for a friend's wedding. Put them in Christmas stockings, tape them to larger presents or hand them to recipients as is. Your friends are sure to appreciate a gift they can spend on anything they'd like packaged inside of something bright, unique, and homemade.