How to Make a DIY Embroidered Card
Ah, the age old dilemma of wanting to make a personalized card but not wanting it to look like something a five year old made for Mother's Day. I feel your pain. As someone who occasionally considers herself an adult, I would really like to have my homemade cards and presents taken seriously. Sadly, I am that unfortunate combination of not an artist and left-handed, so everything I try to draw is unrecognizable and smudged. Anyway...maybe you'll find some inspiration for your own DIY embroidered card!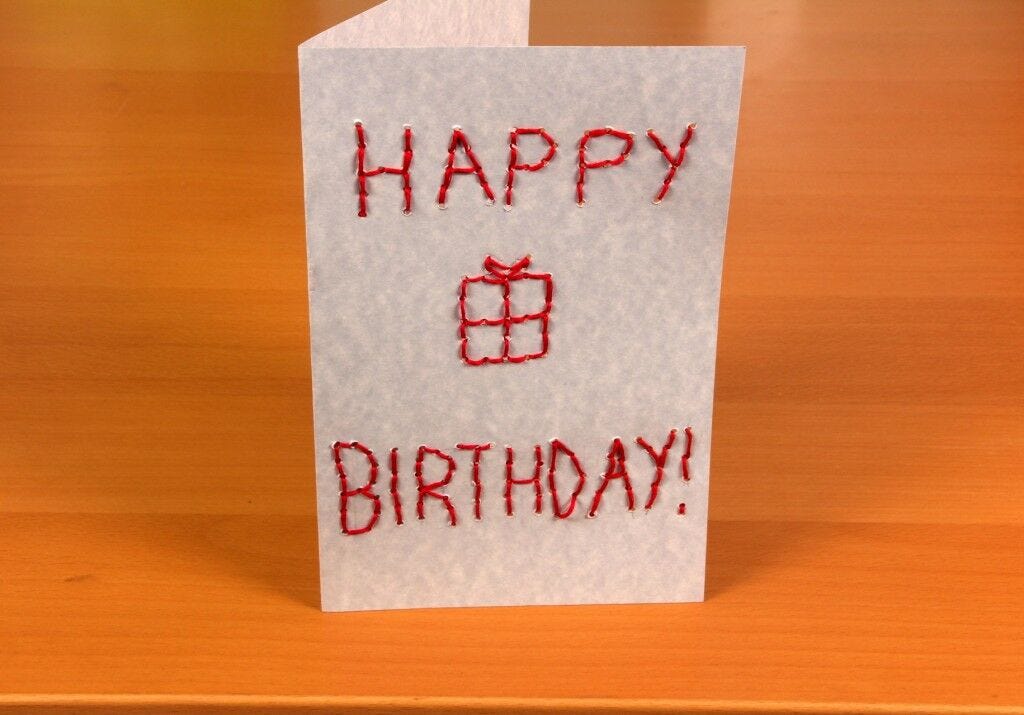 Fortunately for me and the rest of us mortal, non-artistic people, I've found a pretty neat way to personalize any kind of card or letter that will fool people into thinking you're talented and crafty. Best of all, whomever you're giving it to will be touched that you spent what would seem like hours and hours slaving away on their card. But don't worry, this is one of those low risk, high yield type of time investments. You'll be out of here in a cool twenty minutes with a brand new DIY embroidered card!
What you'll need:
-          Thick cardstock
-          Cardboard (any leftover cardboard will work)
-          Needle
-          Thumbtack
-          Embroidery thread
-          Scissors
-          Pencil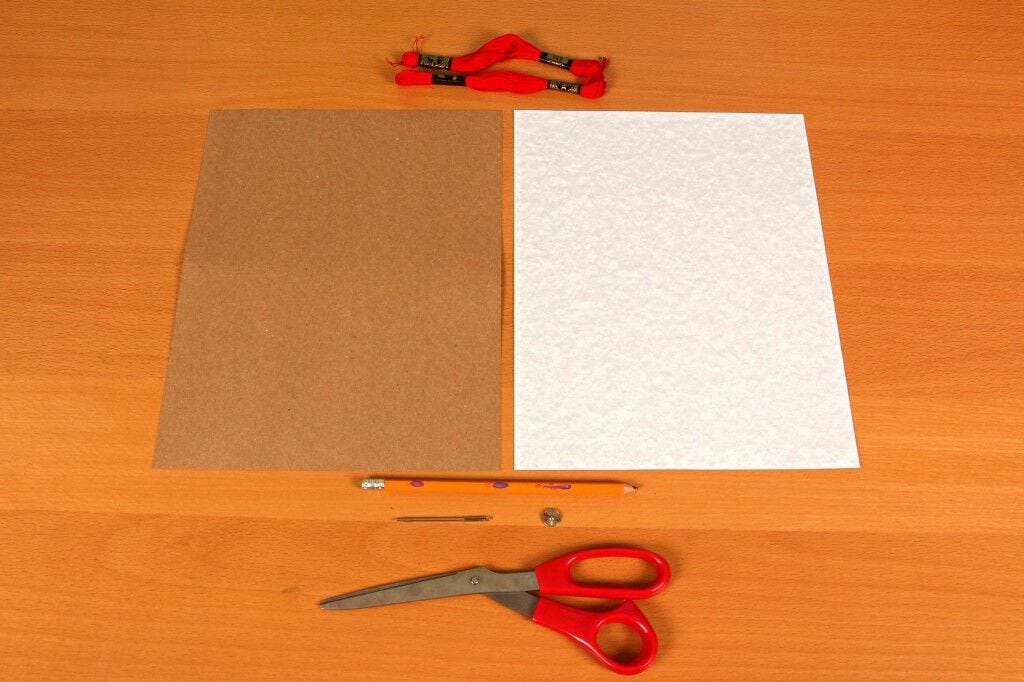 Step 1: Figure out everything. No pressure.
This is literally the only hard part. You have to figure out what design you want to make and what you want to say in the card. When you've got that, draw it out on your cardstock in pencil. I used our blue
parchment cardstock
. You can make mistakes here. It's okay. We're still friends.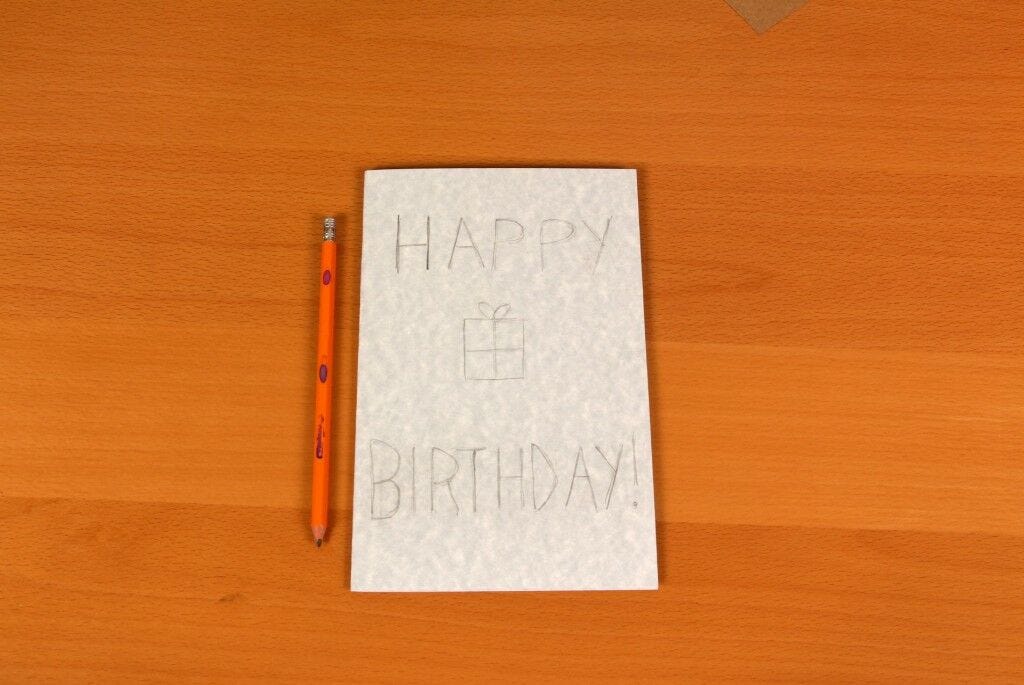 Step 2: Punch the holes.
Now that you've got your design, figure out how far apart you want your holes to be. Hint: The closer they are together, the more work you'll have to do. I kept mine about a centimeter apart. Once you've got your holes sorted out, take a thumbtack to them. Remember to put your cardboard behind your cardstock or you'll ruin your new mahogany desk.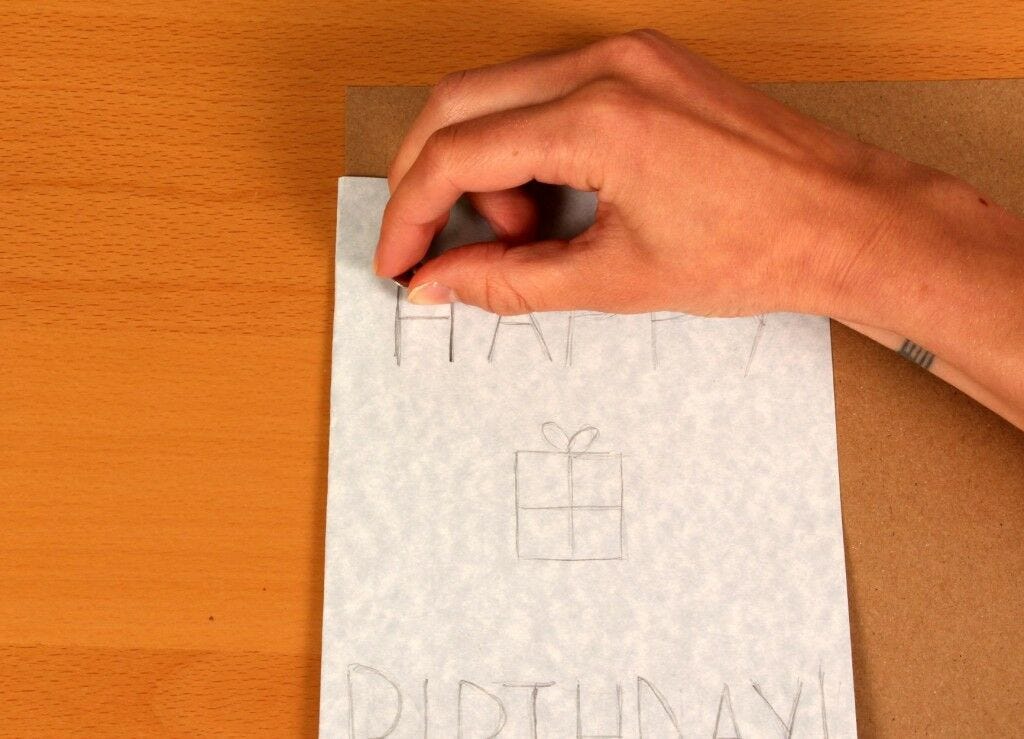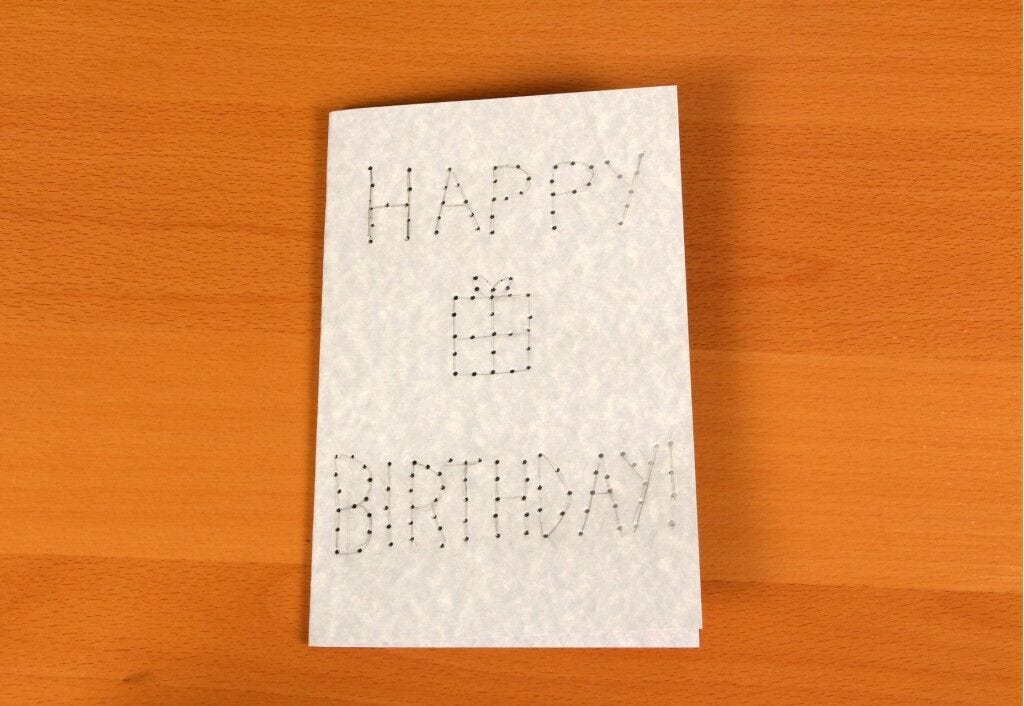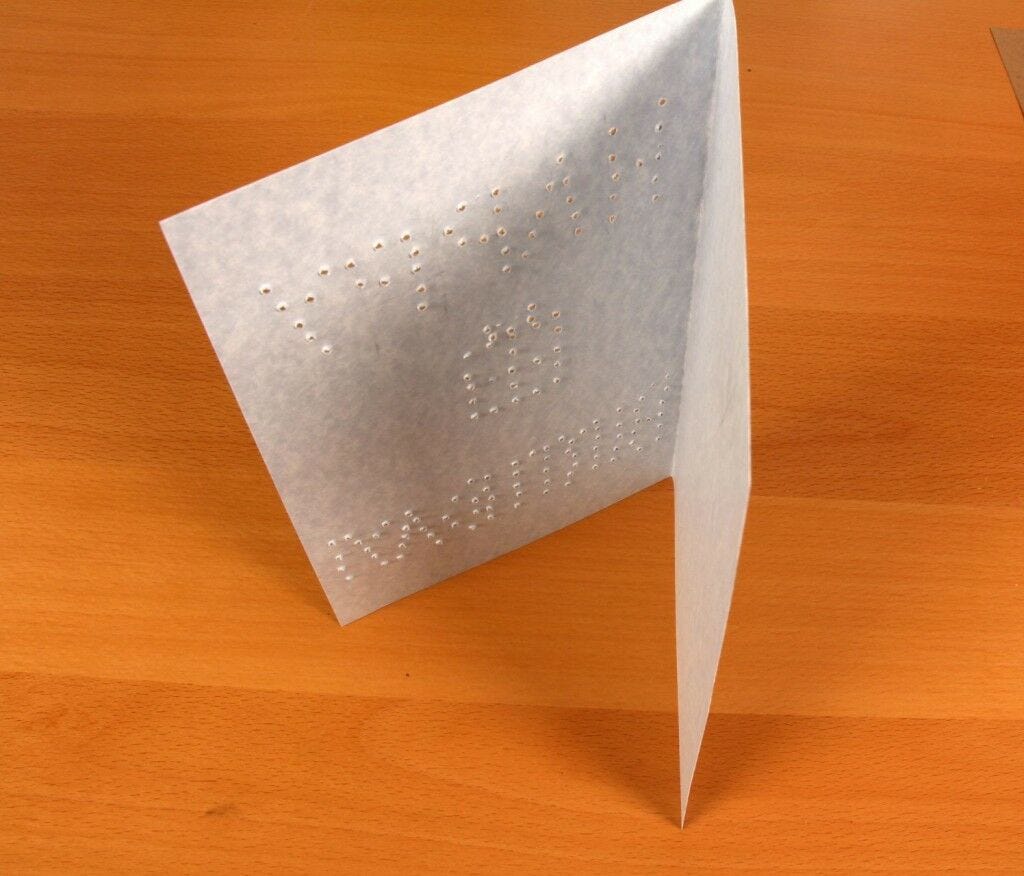 Step 3: Embroidery time.
Now we get to the fun part. Pick out the perfect color of embroidery floss, thread your needle, and start embroidering. When you embroider, thread it up through the second hole first, then down through the first hole. Then go up through the third hole and down through the second. Repeat forever until you're done. Don't forget to tie knots in the threads at the end, or all your hard work will get unraveled.
Step 4: Admire your work, bask in glow of recipient's love.
You're all done! Wasn't that super easy? Don't you feel like an actual talented human? I sure do.
Don't forget to place your finished product in a matching
parchment envelope
.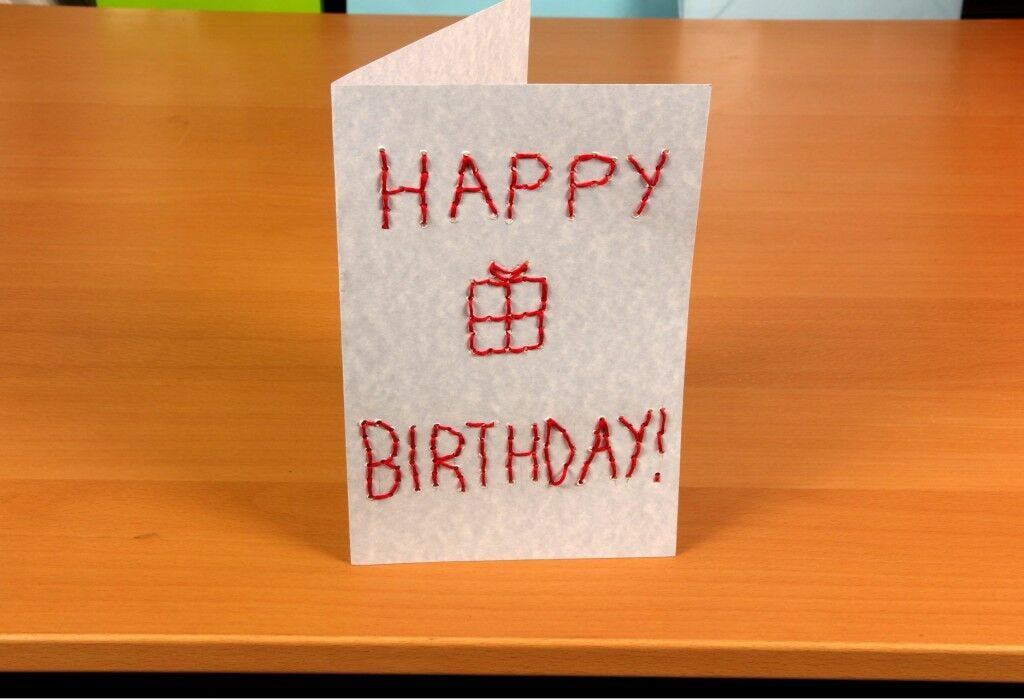 You guys, these cards are so great, and not just for birthdays. Use them for anything from thank you cards to summer barbecue invitations. If you have kids, they can make them for you. It makes for a fun summer afternoon activity, and at the end of it, you'll have your cards all set. Win-win.
So what are you waiting for? Let's start crafting your own DIY embroidered card!