DIY Easter Flowers
Easter is hopping around the corner – definitely pun intended. Spring is here, flowers are blooming, and animals start coming back out. You get to showcase everything good about spring during this time! What better way to decorate your house than with DIY Easter Flowers. This is a fun way to relieve the stress of preparing for Easter while also being useful. DIY Easter Flowers will only take a few hours to make a bunch! If you're like my mom (and me by association) you'll definitely need a break during these festivities.  The best part is that you don't need many supplies!
Hop into Easter with Flowers
Supplies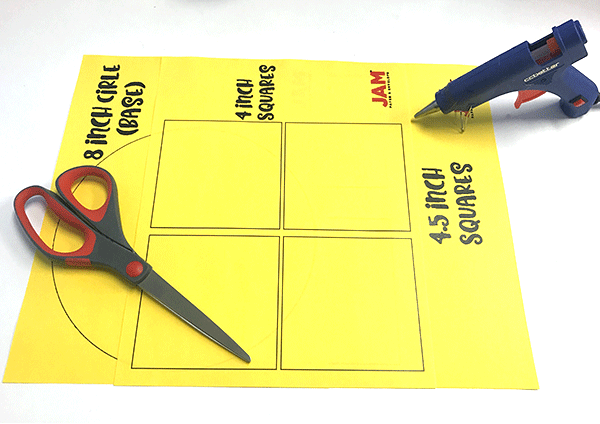 Step 1:
Print out the flower templates on the colors you chose. We're going to start with the 4.5 inch squares (you can start with twenty and cut out more as you go). I used Yellow Brite Hue, Strathmore Bright White Linen, Stardream Metallic Gold, Dark Purple, Violet Brite Hue, Ultra Fuchsia Brite Hue, and Ultra Pink Brite Hue.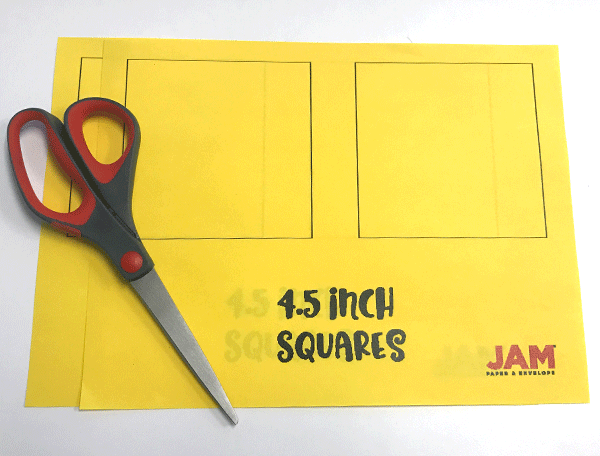 Hint: To make it a little easier you can print out a few of each and then just use one cut out as a template for the others. I took a few papers and clipped it with our wood clips to hold the papers together – but feel free to use any of JAM's paper clips!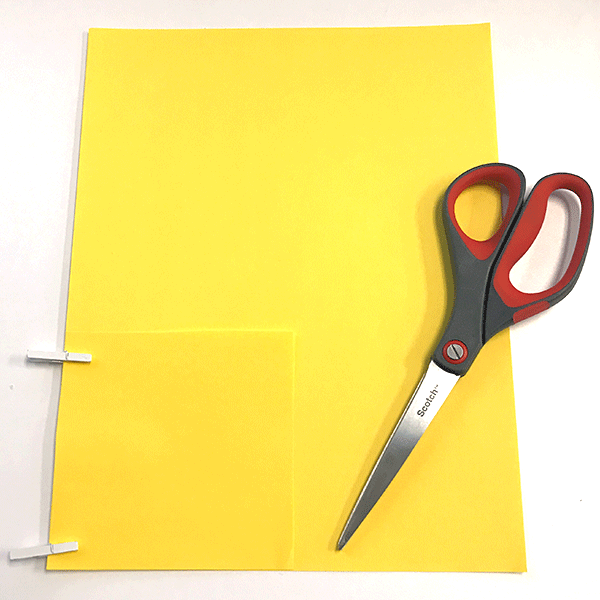 |   [media-downloader media_id="23429" texts="4.5 Inch Squares Template"]  | [media-downloader media_id="23430" texts=" 4 Inch Squares Template"]   |   [media-downloader media_id="23432" texts="8 Inch Circle Template"]  |   [media-downloader media_id="23431" texts="5 Inch Circle Template"]  |
Step 2:
Now take one 4.5 inch square and fold the corner up. At first it's going to be a little weird but trust me it doesn't have to be perfect but it should be in a cone shape! Use the hot glue gun to seal.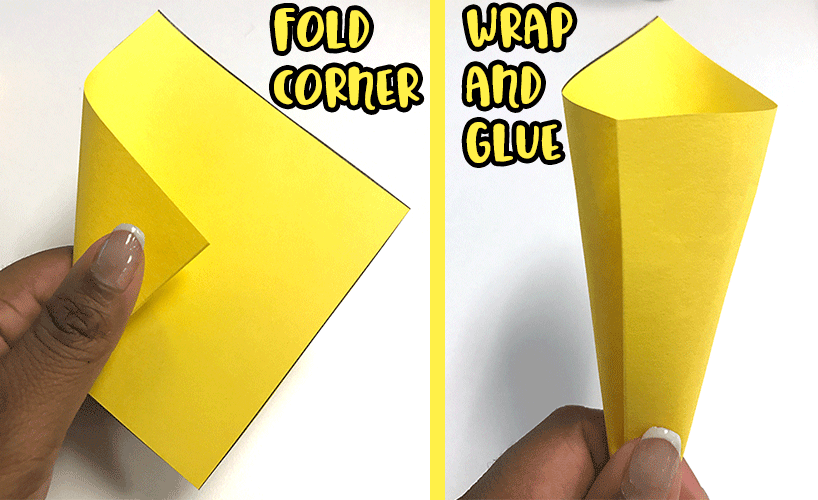 Step 3:
Cut out a circle which will be the base so you'll need cardstock for this. 8 inch circle will be a big flower and the 5 inch circle will be a smaller one.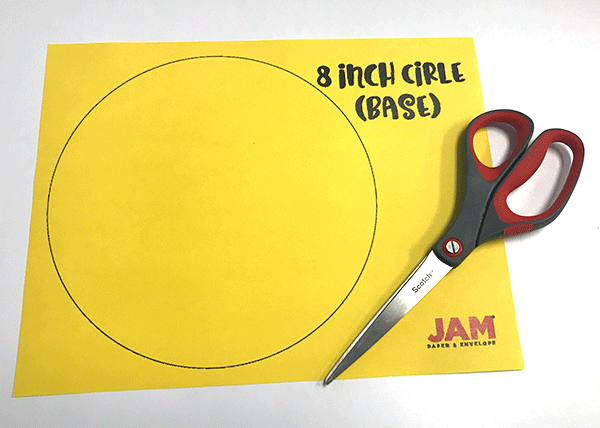 Step 4:
Take your readymade cones and put hot glue on the back. Paste it on the circle. Place your cones about an inch apart until you make it all the way around the circle. Now make a second row and glue your cones in between the cones that are there.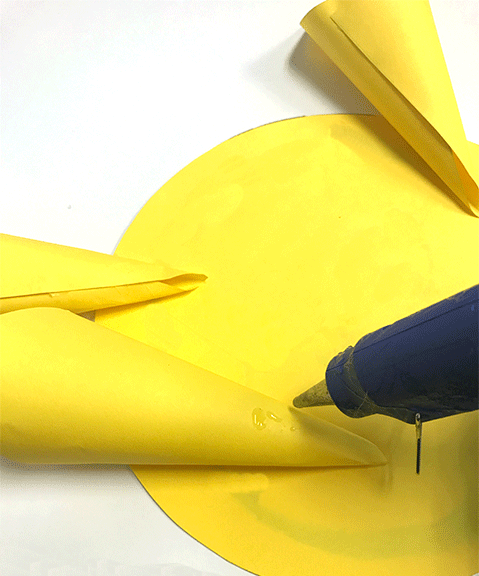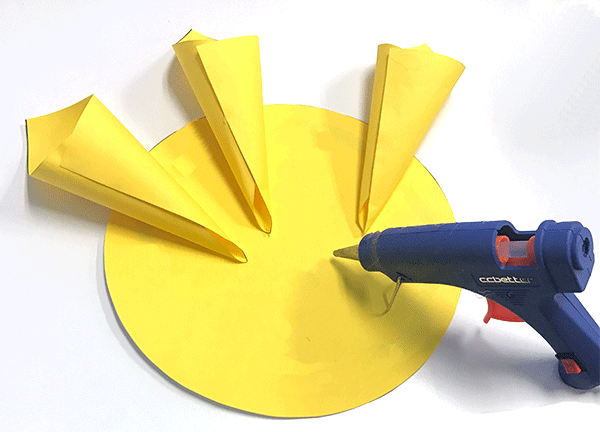 Step 5:
Cut out your 4 inch squares. Start out with ten and then make more as you go.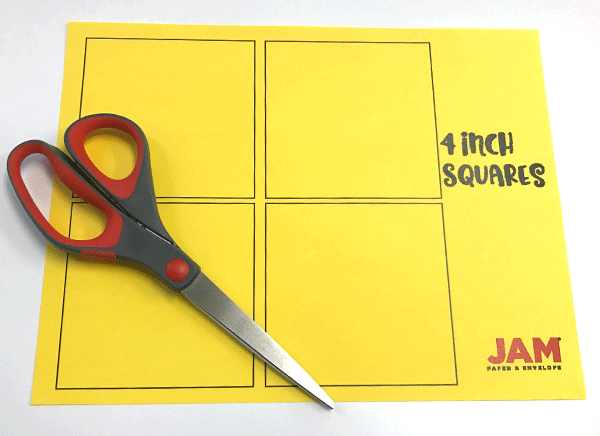 Step 6:
Fold the bottom of the cone so it makes a right angle. Then put the hot glue on the folded part and paste it into the middle of the circle so it's kind of standing.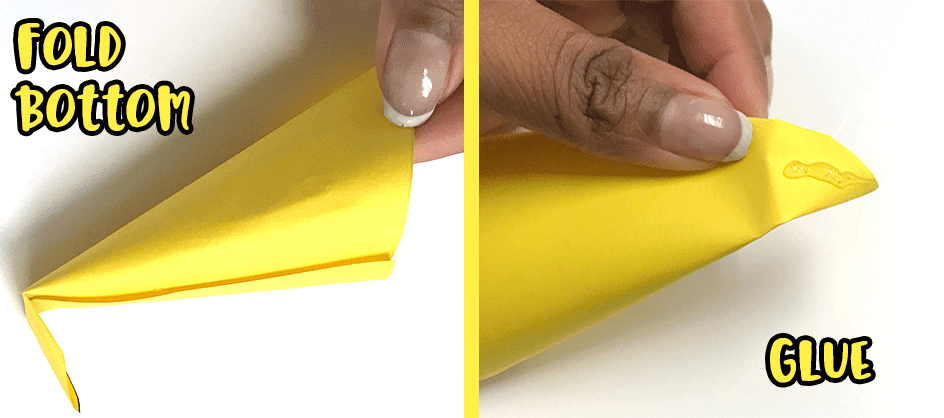 And that's it!! DIY Easter Flowers are a great way to break up your time getting ready for the Easter holiday. Between cooking and decorating, this is a fun way to take a breather and make something gorgeous that your family will be sure to love! Sit down with your friends and family and take a few hours to listen to some music and craft some flowers. You can hang them on the wall or simply use them as a centerpiece! Share your own DIY Easter Flowers with us on Instagram, Twitter, and Facebook!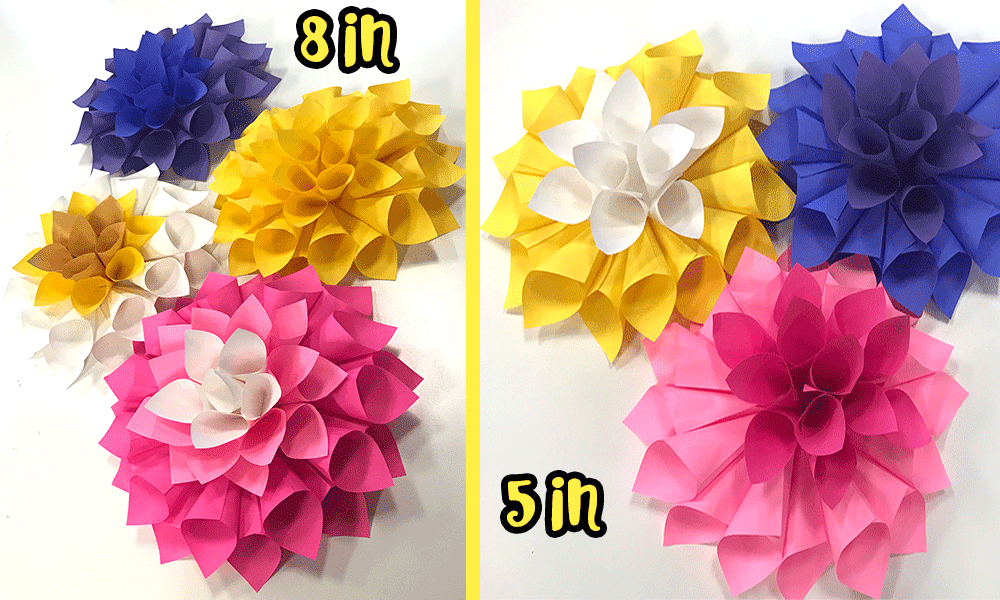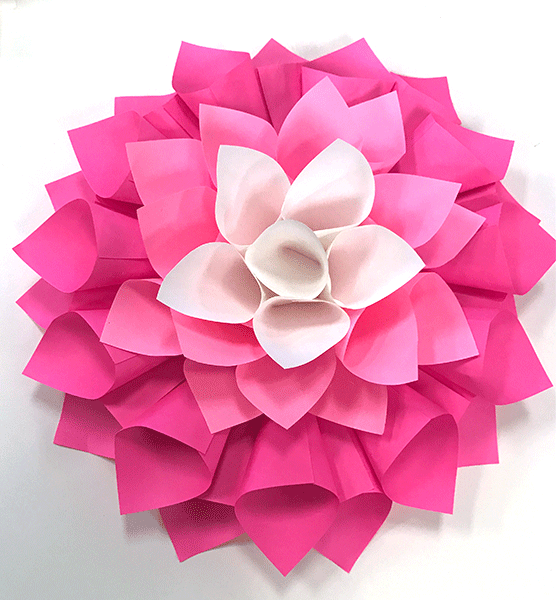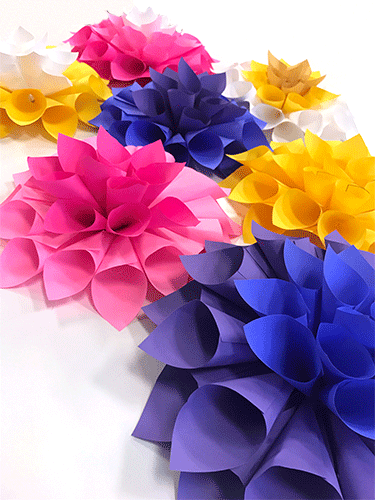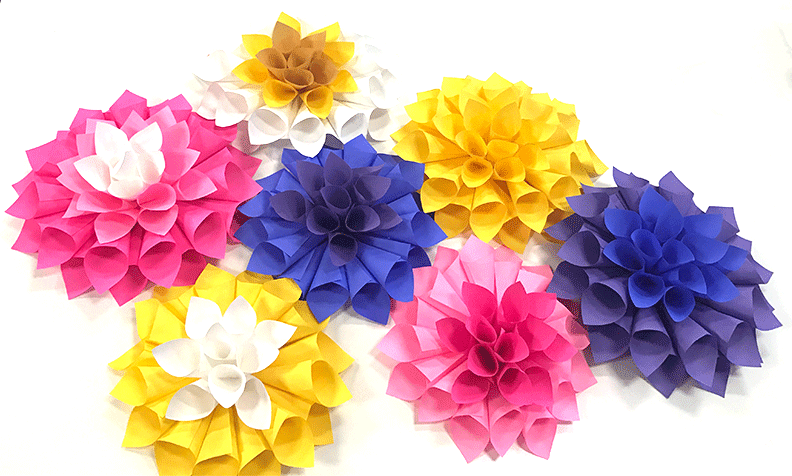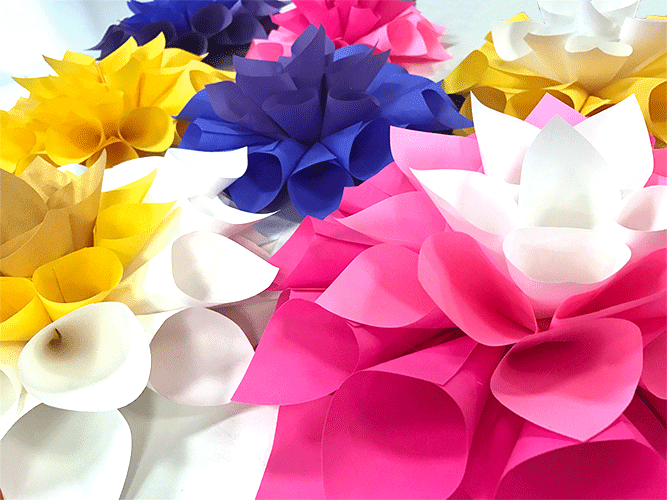 |   [media-downloader media_id="23429" texts="4.5 Inch Squares Template"]  | [media-downloader media_id="23430" texts=" 4 Inch Squares Template"]   |   [media-downloader media_id="23432" texts="8 Inch Circle Template"]  |   [media-downloader media_id="23431" texts="5 Inch Circle Template"]  |