DIY Dinosaur Party Invitations
I'm not going to lie, I love dinosaurs. I love 
T. rex. 
I love the little cute ones that eat everyone in Jurassic Park. I love smugly telling people that
Brontosaurus
never existed, and that it's really called
Apatosauru
s. I even begrudgingly love birds just because they are dinosaurs. I love them all. It is a wonder that I never had a dinosaur themed birthday party as a child, but seeing as I am basically a child that is just tall and financially independent, I decided to have a dinosaur themed birthday this year. Now I didn't have a party because I generally dislike most people, but I did make my better half walk me around the Museum of Natural History while I read every caption on every exhibit. [caption id="attachment_9246" align="aligncenter" width="655"]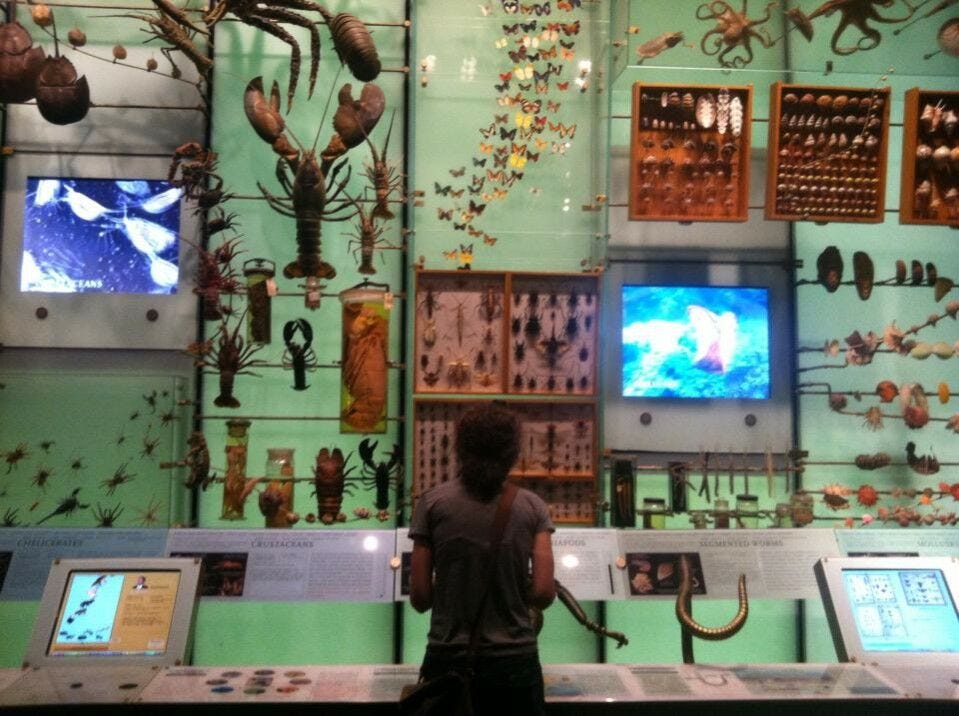 Me enthralled by what my main squeeze called "a disgusting bug case."[/caption] And while I hate parties in my honor, that doesn't mean you have to hate them too! So if your kid (or adult child who still inexplicably lives in your house) wants to throw an awesome dinosaur party, I've made a neat party invitation that's easy to make and looks DINO-mite! Get it? Dino.
What you'll need:
Cardstock
(pick whichever colors you like) Scissors Glue Pen Tape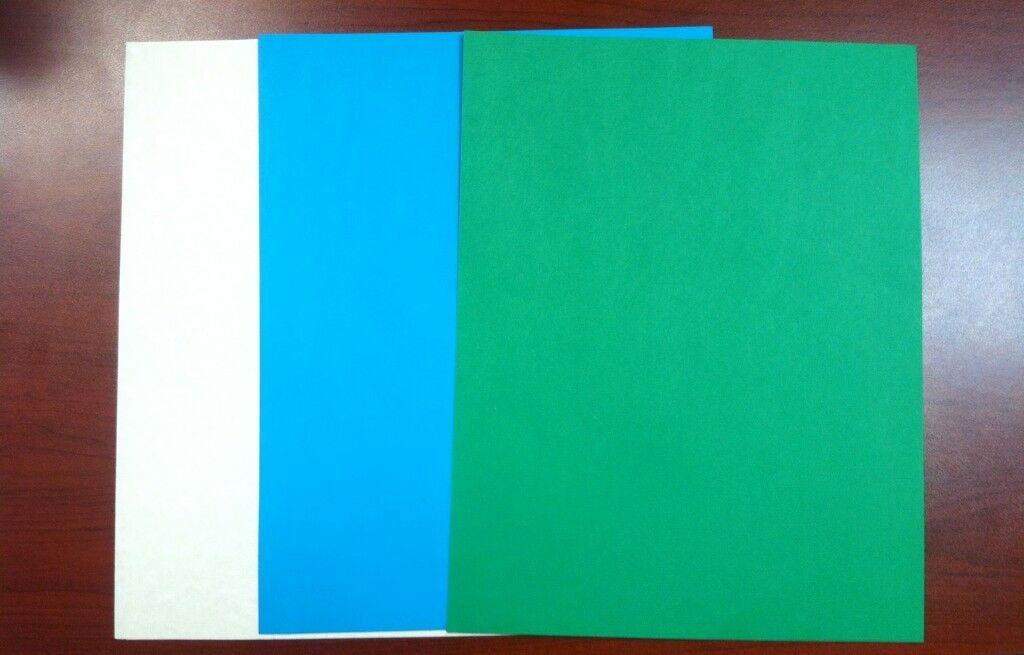 Take two sheets of your light colored cardstock and draw an oval large enough to fit in the envelopes you plan on using for your invites. Cut out the oval on both sheets and then cut a jagged zig-zaggy line through the middle of an oval. This is will be your cracked open egg!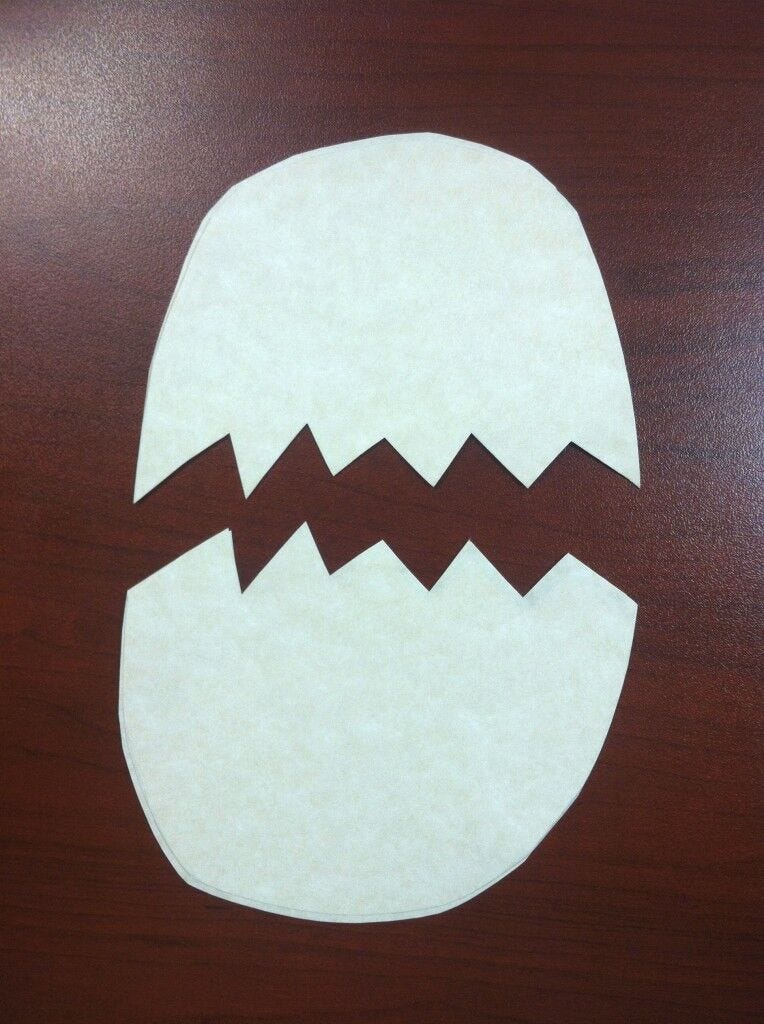 Then take your dinosaur-colored cardstock (I used green)  and cut out the shape of your favorite dinosaur. This one's probably an
Allosaurus
. Make sure it is smaller than your egg.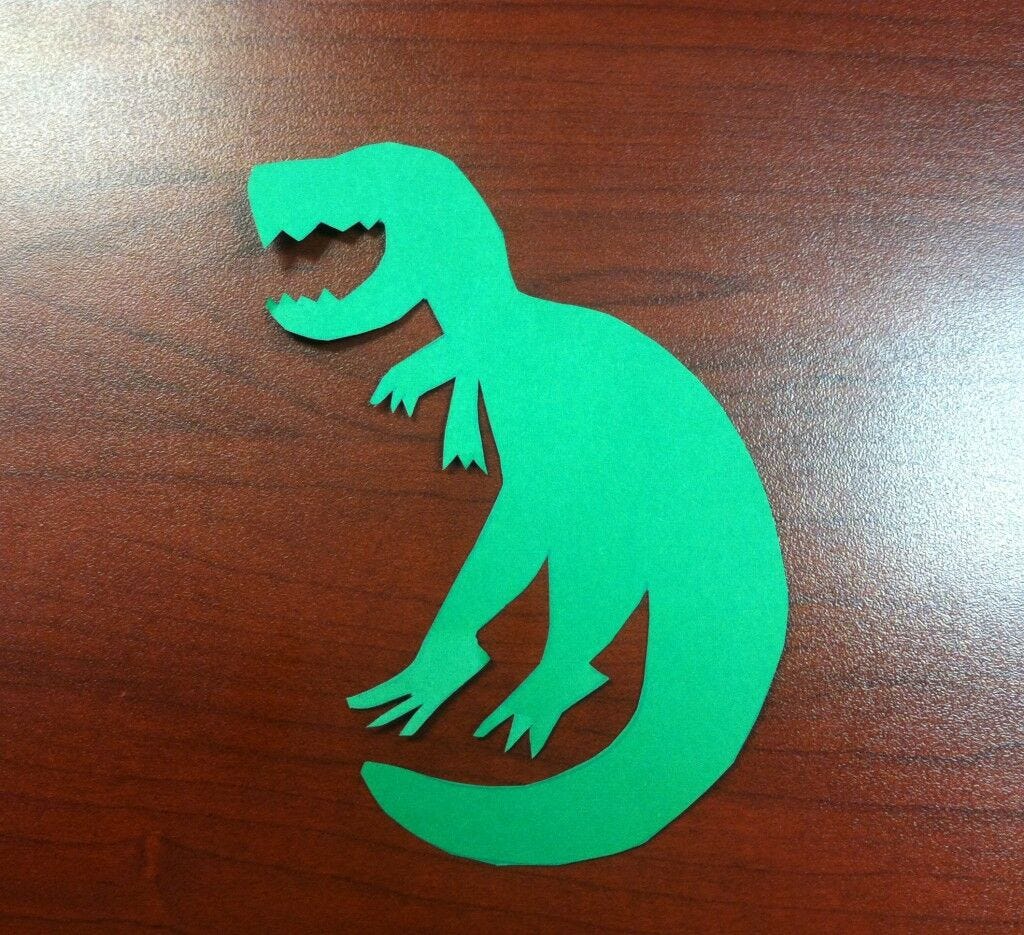 Write your invitation information on the dinosaur!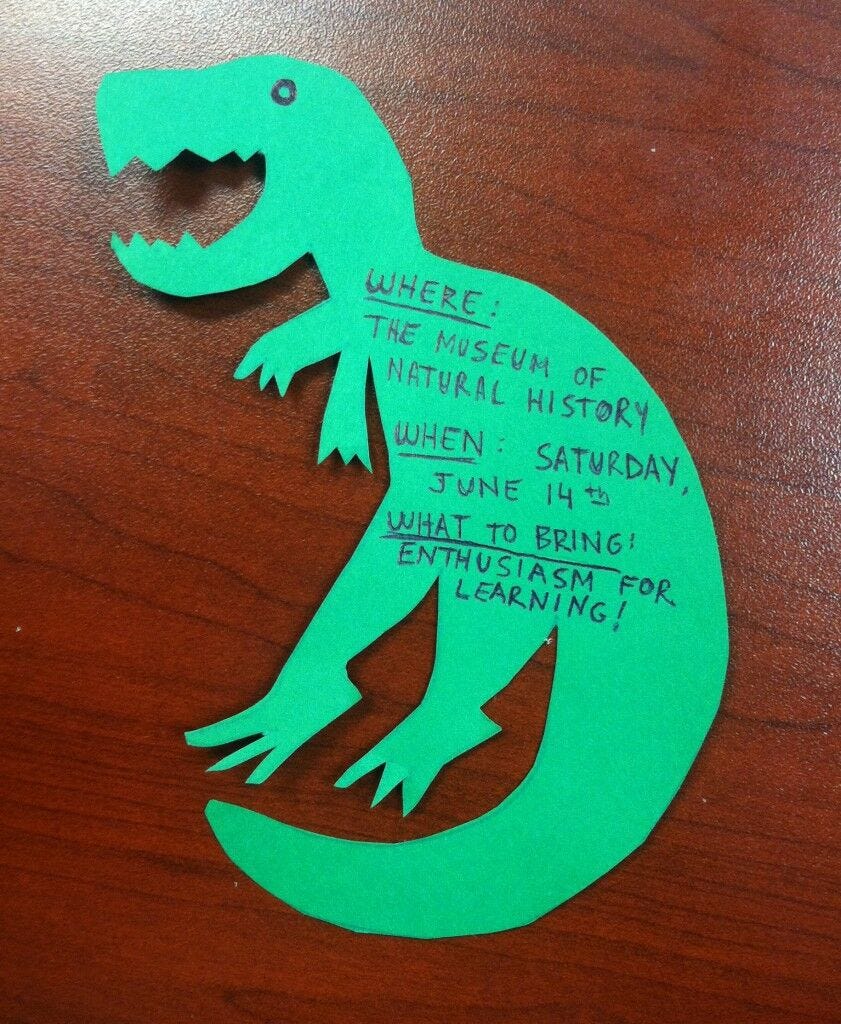 Then take your egg and design the outside however you like.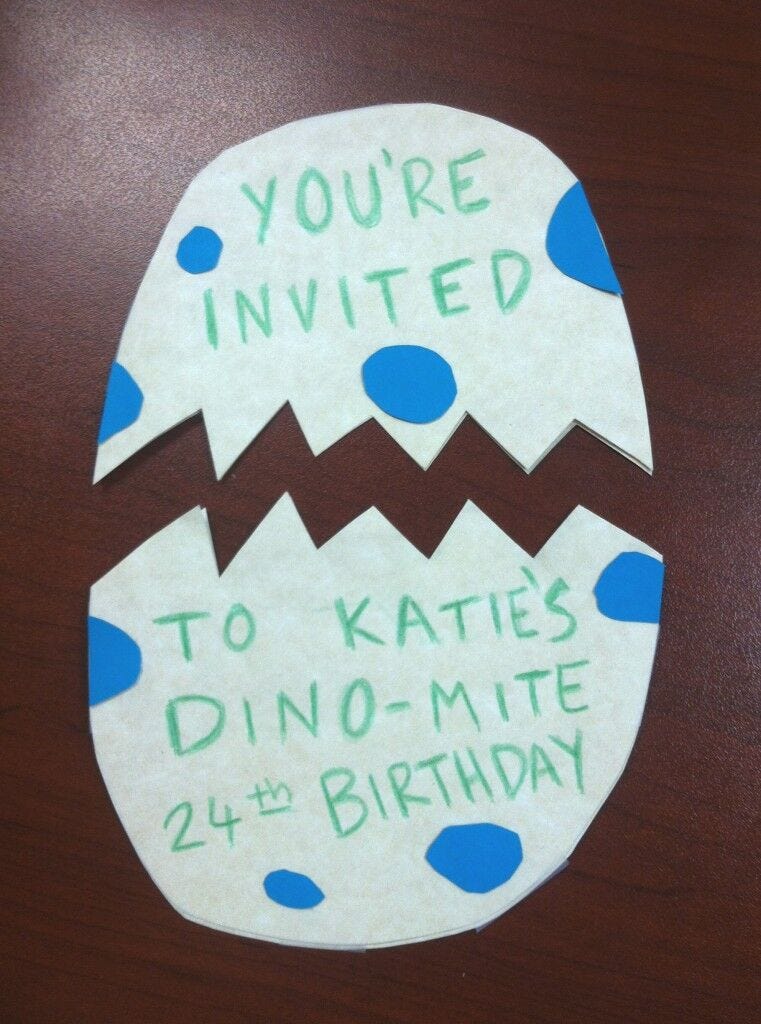 Then tape together the outside of cardstock pieces for the egg so it is hollow on the inside.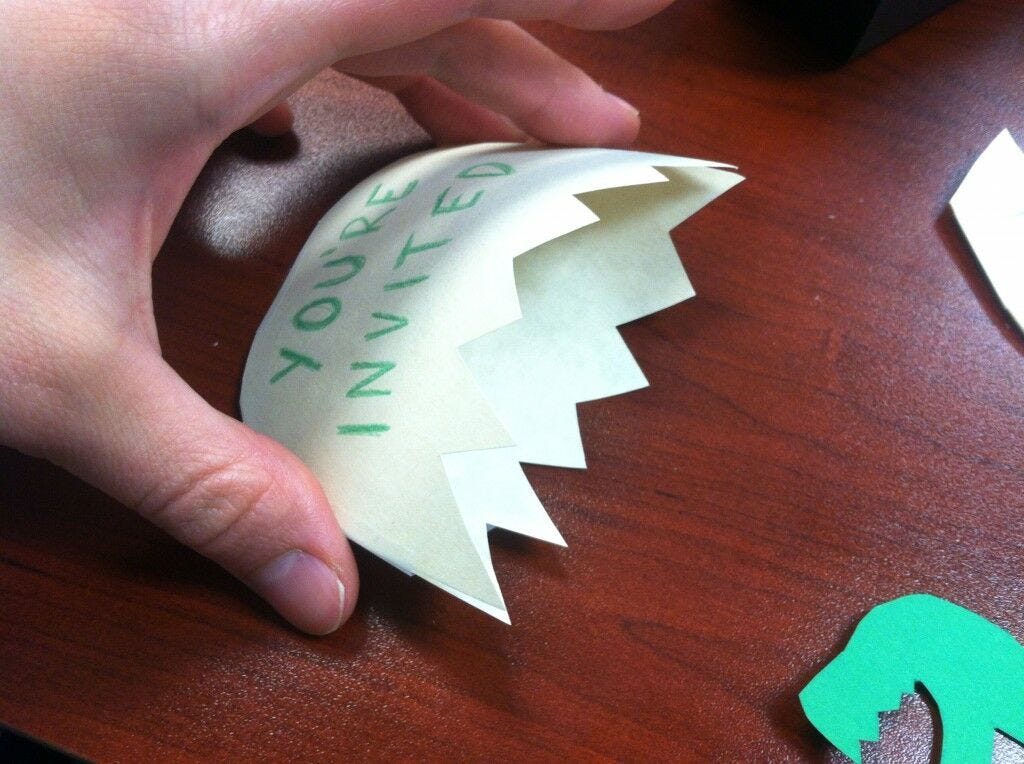 Put the dinosaur inside the egg and send them out! Everyone will love them and your kids will be sure to have a ROARIN' good time.