How to make a Decorative DIY Gift Box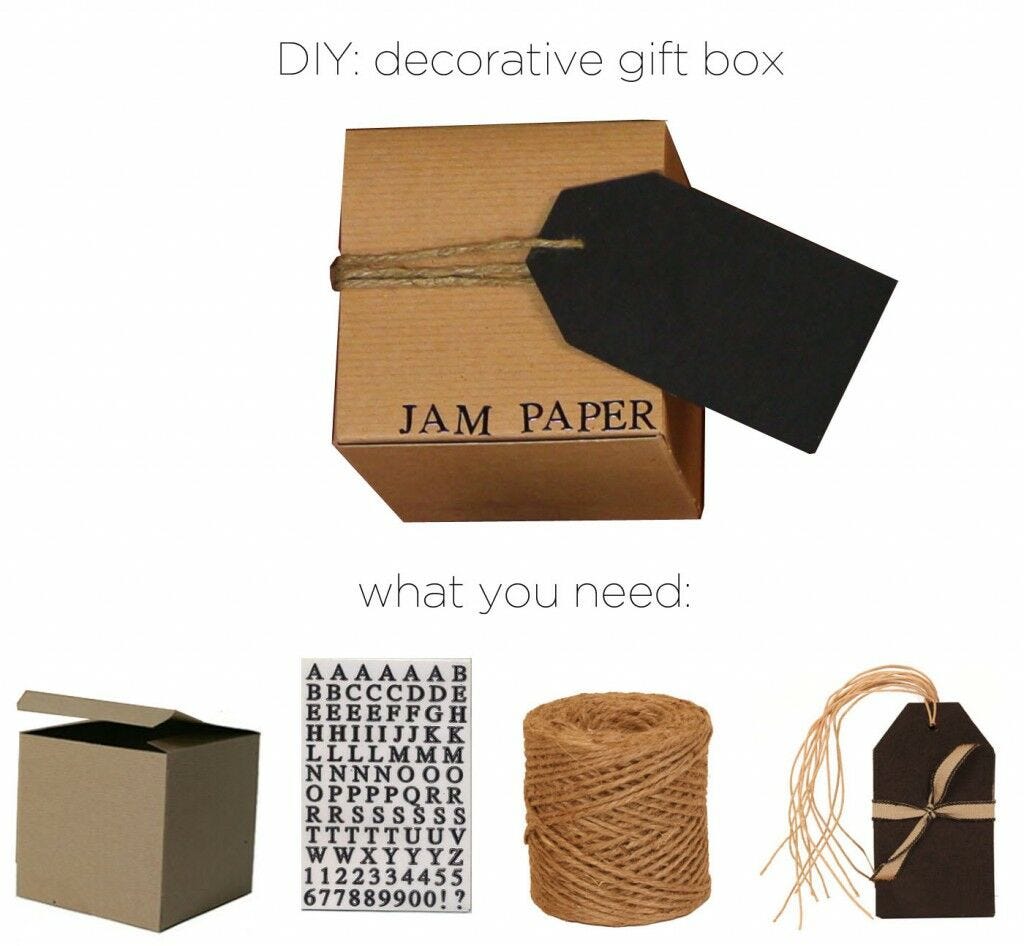 Here is a quick DIY gift box!
These boxes give a rustic feel and are ideal for wedding favors. You could personalize each box with these letter stickers and hang tags with your names or wedding date. Fill with your favor, wrap in twine and you are done with your DIY Gift Box!
[ kraft box  | stickers | twine | hang tags ]
Here are other ways to customize gift boxes without wrapping! For a small enough box you can wrap colored rubber bands around it to keep it secure. The right box is draped with ribbon, another product available in many colors to fit your needs.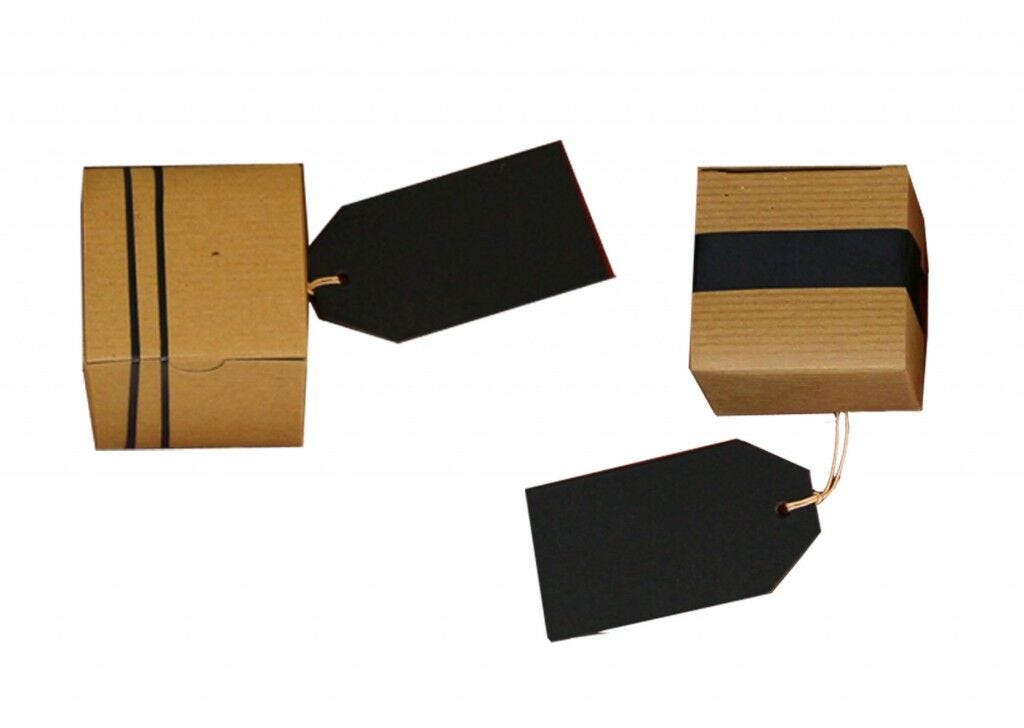 [ colored rubber bands | ribbon ]
(don't forget to check out our other products as many of these items come in various colors and sizes)
How would you style your own DIY gift box?