DIY Colorful Metal Buckets Easter Basket Display
Easter is almost here, and since every holiday is an opportunity to start crafting, we've decided to show you a really easy one  that will take you almost no time at all and will look great. It's also a chance to utilize our highly versatile Colorful Metal Buckets!
What you'll need:
Colorful Buckets
Shred Tissue
Easter Eggs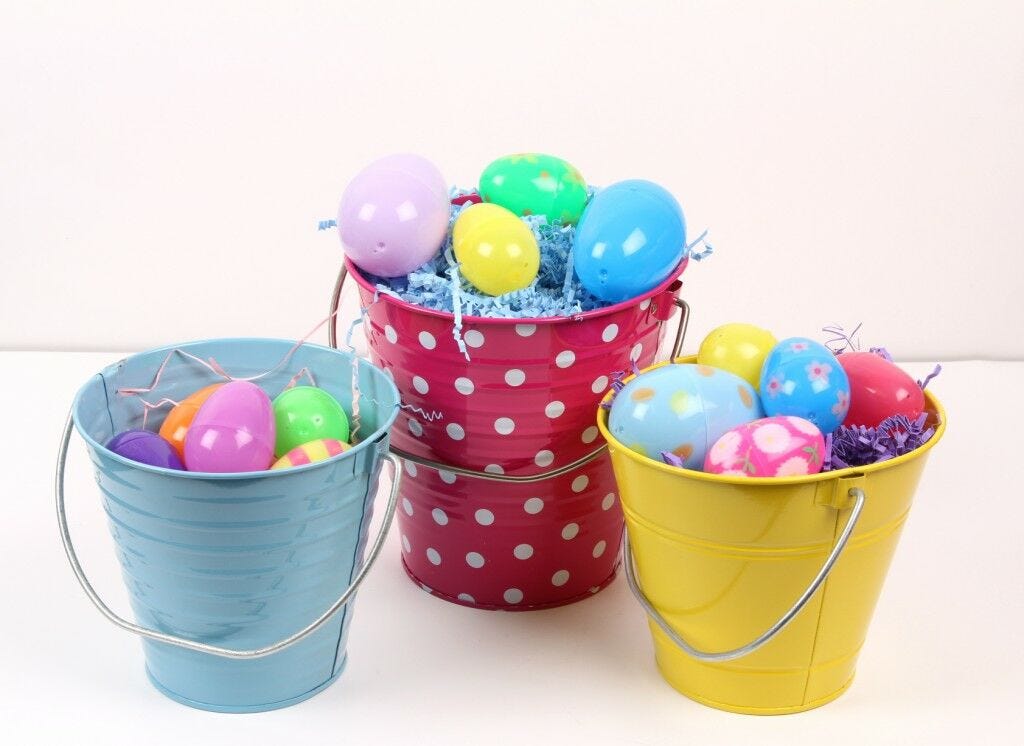 There isn't much crafting to this craft. Just fill your buckets with shred tissue, add the eggs on top, and you're all set.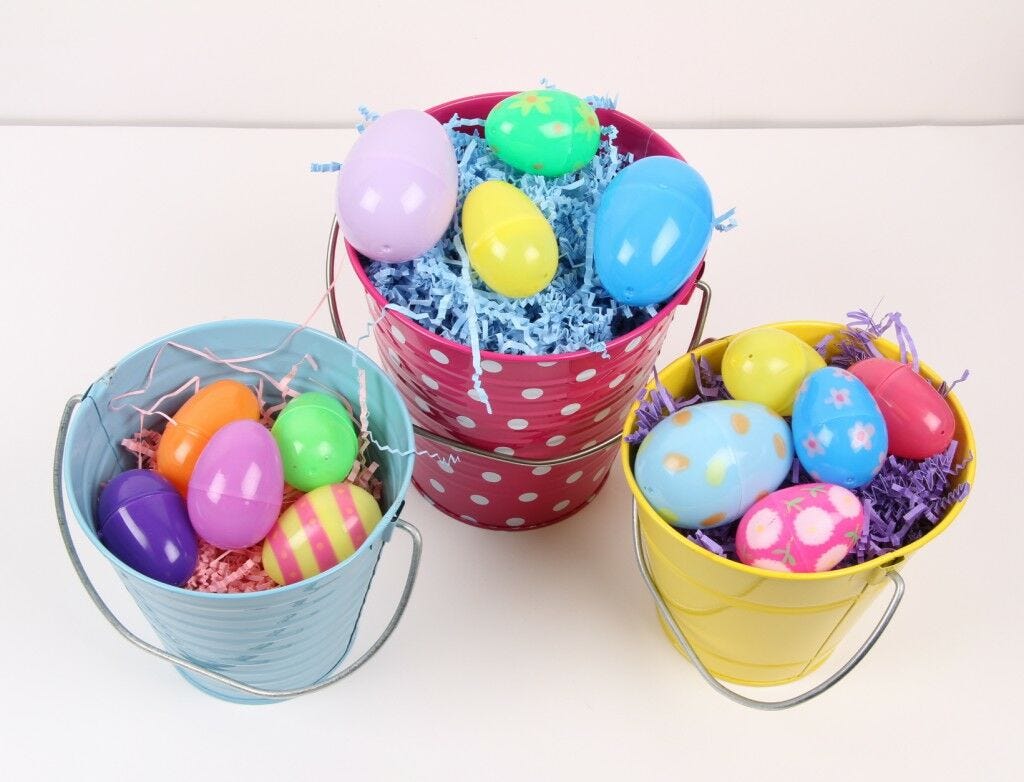 Use these as a colorful centerpiece for your Easter dinner. Give them to your kids, nieces, and nephews as an alternative to an Easter basket. Or have your kids use the buckets during their Easter egg hunt. With a variety of colors, designs, and sizes to choose from, you'll be sure to find the perfect pail for all your Easter needs. And when you're done with them, there's no shortage of ways to
put them to use.