Christmas is literally three days away!! I couldn't be more excited!! For some people this is the most relaxing time during the season and for others it's crunch time and super stressful. Me? Some years it's hectic and others I'm hassle-free. Thankfully, this year I got my Christmas shopping done in a reasonable amount of time. So now I have more time to be creative!! Of  course I love my baking but I do like to craft as well. DIY Christmas Lights are an amazing way to craft during the holidays! This craft is so festive and looks fancy and sophisticated! I love it and your friends and family will too!
Be Merry with DIY Christmas Lights
Supplies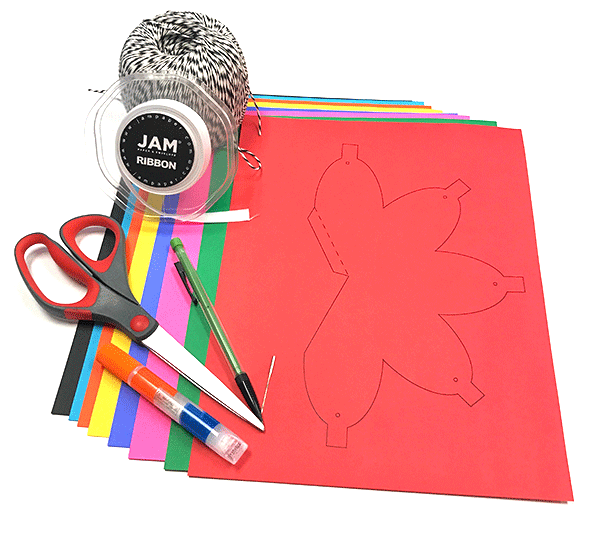 Step 1:
 This is the easy part! Print and cut out our Christmas lights template. Choose Christmasy colors of your choice. I used all Brite Hue paper (Red, Violet, Ultra Fuchsia Yellow, Green, Orange, Blue). You can also print out a few sheets of the strips you'll need for the top of the lights on black cardstock.
Hint: You can use either paper or cardstock! I found that they both have pros and cons (paper is lighter but cardstock is easier to fold). It's totally up to you!!
Download templates at the bottom of the page.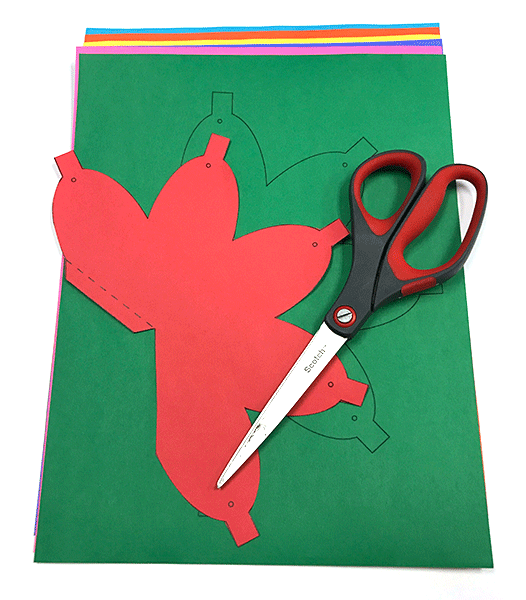 Step 2:
Fold on the straight line made for you to create a little flap (this helps with the next step). Completely optional but it does help! With a pencil make dotted lines in between the dips. This makes it a little easier to fold more accurately. Remember to fold inwards!!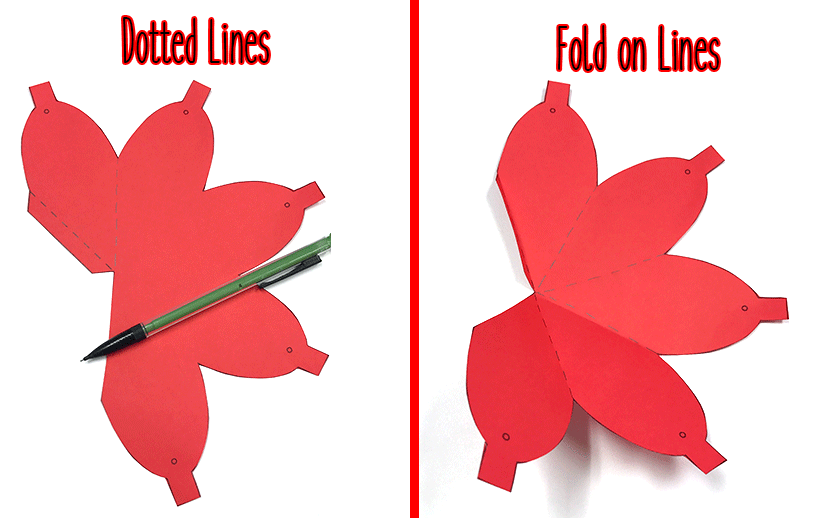 Step 3:
Put a small amount of glue on the folded flap and then paste it to the other end closing the light. I found that if I hold it there for 5-10 seconds it stays together and dries nicely!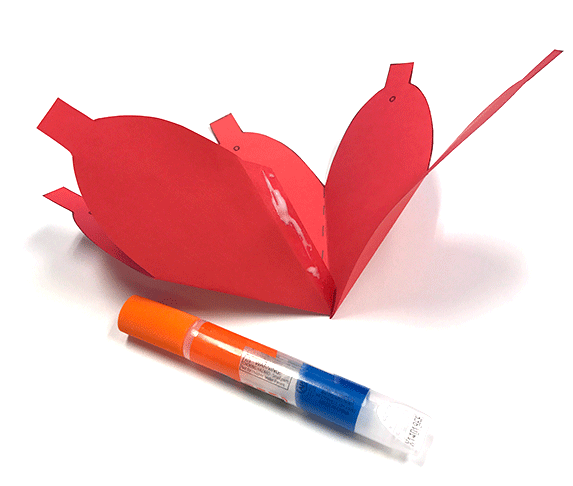 Step 4:
With your needle poke a hole through the little circles made for you and push it through. I needed to make the hole a little bigger so I use a pencil to widen it a little without ripping the paper.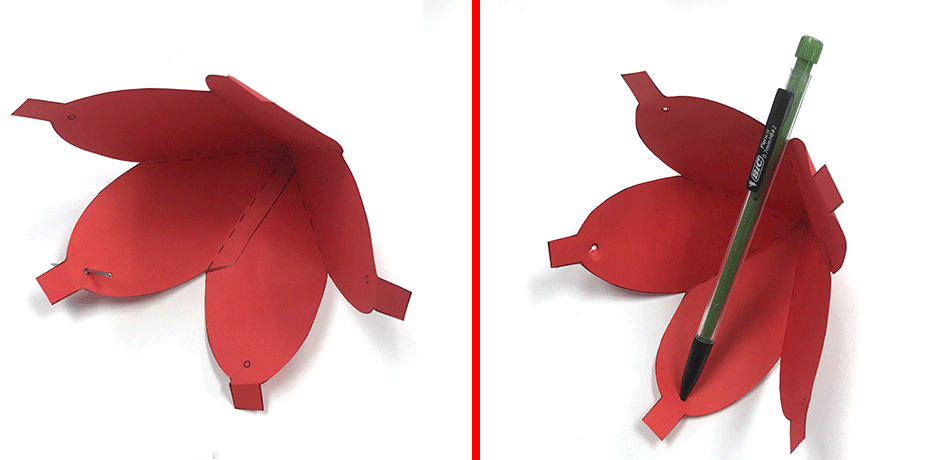 Step 5:
Using your baker's twine, weave in and out of  the holes you just made and pull NOT TOO TIGHT! Make a knot and trim the remaining twine.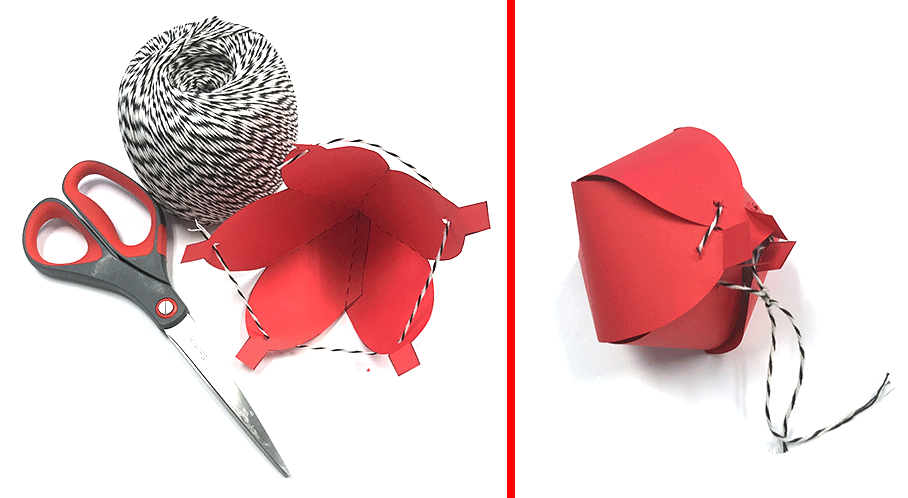 Step 6:
Fold the taps on top of the Christmas lights. Now take your black strips and bend them into a circle. You can either use glue or tape. I used glue at first and then after a few I realized it was easier to just use tape. Then put it on top of the fold tabs and tape only two or three tabs inside.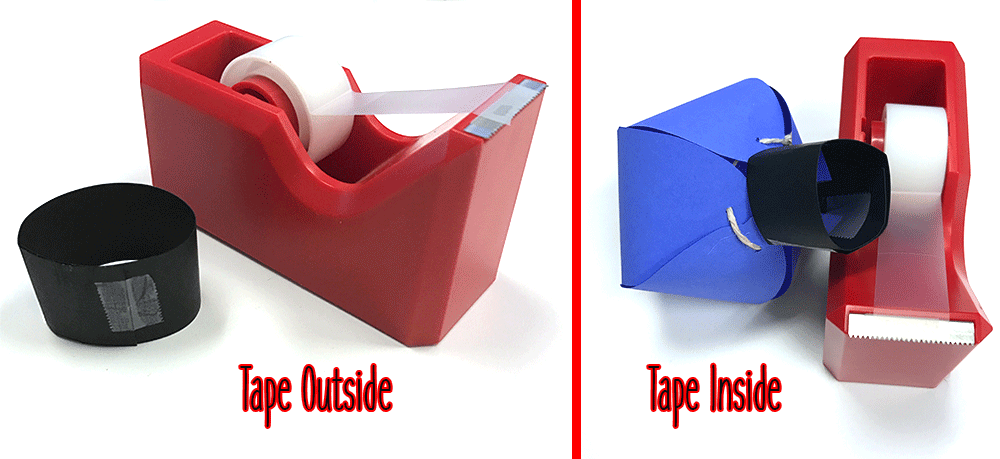 Step 7: 
With your hole puncher, punch two holes on opposite sides of the black light top. On to the last step!! Almost there!!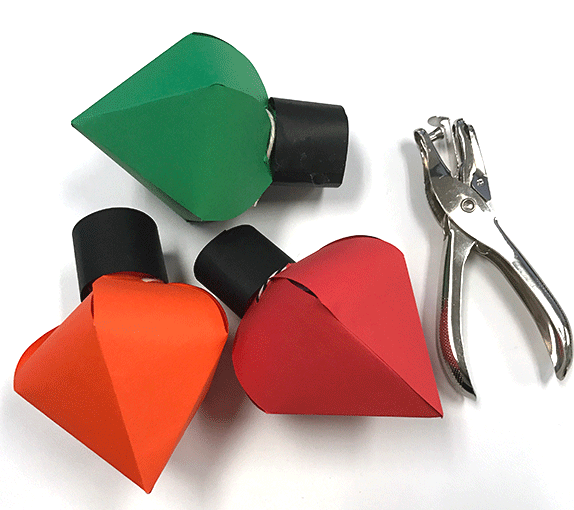 Step 8:
String your lights on the ribbon of your choice, I went with satin ribbon. And that's it!! If you used tape for the black light tops make sure you but all the taped sides to the back so they won't show.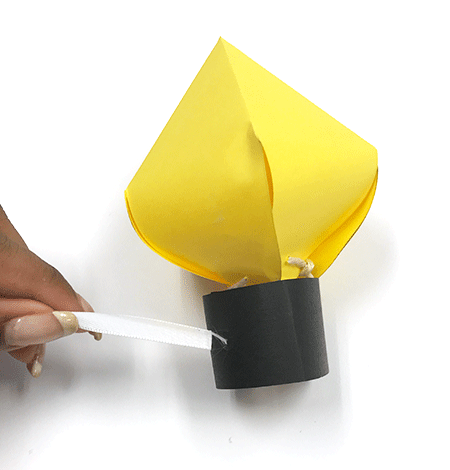 Your DIY Christmas Lights are all done!! You can leave extra ribbon on the sides and then curl them OR you can cut it, totally your call!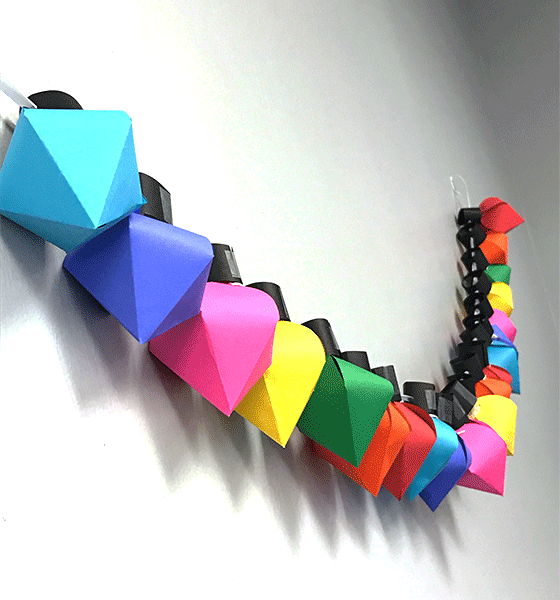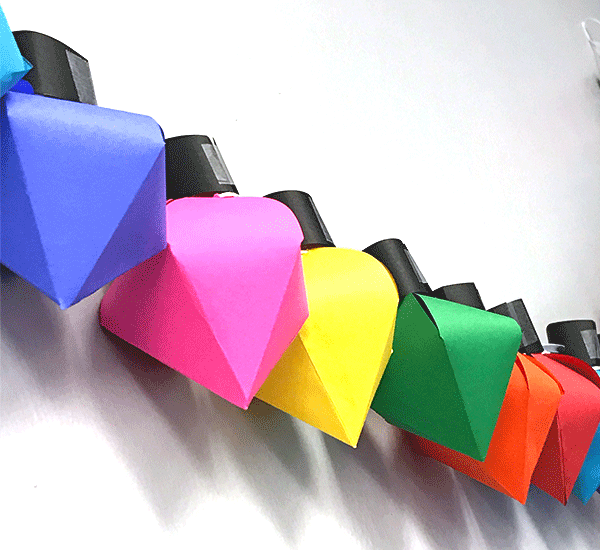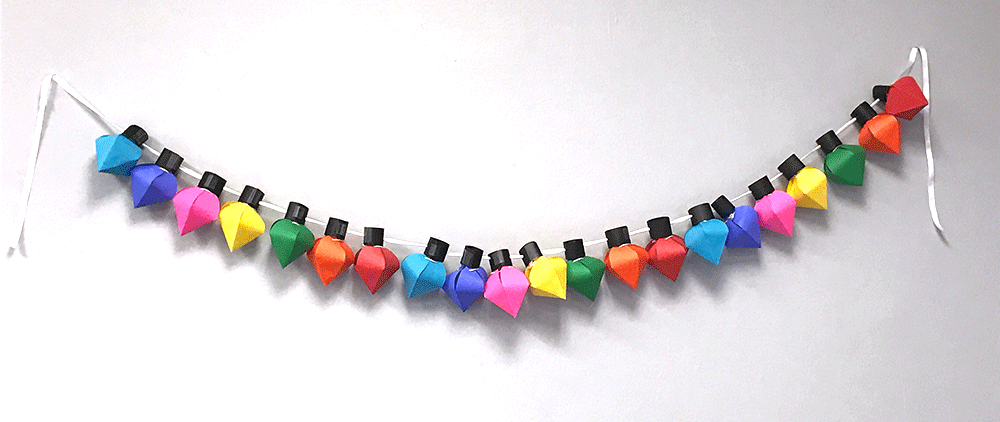 I love these and it brings so much holiday cheer to the office! My family will love them and be more excited to see the DIY Christmas Lights than me…kidding…sorta. Your family will love them too I know it! You can do this craft today and have it until after Christmas! You can have a family craft on Christmas Eve (Saturday this year!) with cookies and hot cocoa! This is really a way to bring family and friends together and have a little something to do especially if you are done with all your Christmas shopping and wrapping. Share where you place your DIY Christmas Lights on Instagram and Twitter! We'd love to see it! Stay safe this holiday season! Have a Merry Christmas and Happy Holidays!!
|     [media-downloader media_id="19720" texts="Christmas Lights Template"]   |     [media-downloader media_id="19721" texts="Light Strips Template"]   |