DIY: Christmas Crafts for Kids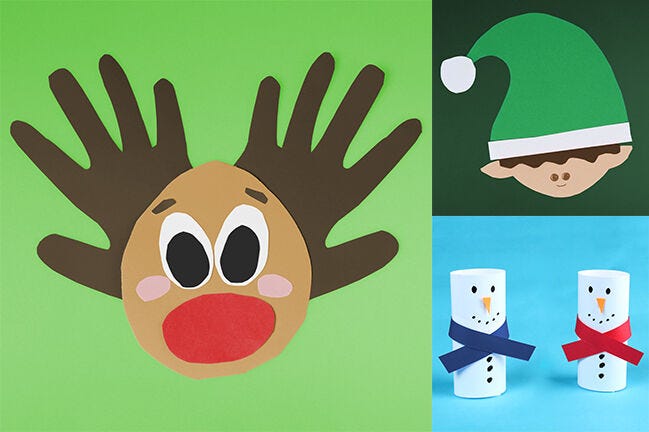 Looking for a way to decorate your house, but don't want to stick to basic store bought items? Than this is the article for you! Today we are going to walk you through three super fun and easy DIY: Christmas Crafts for Kids! They will be sure to brighten up your children's faces and the room. Perfect for a holiday party, fridge, or Christmas card, you'll have the time of your life putting these cute creations together. So grab yourself a cup of hot cocoa and let's start!
Things You'll Need:
Pencil
Glue/Tape
Googly Eyes *Optional*
Your hands
Imagination
Snowman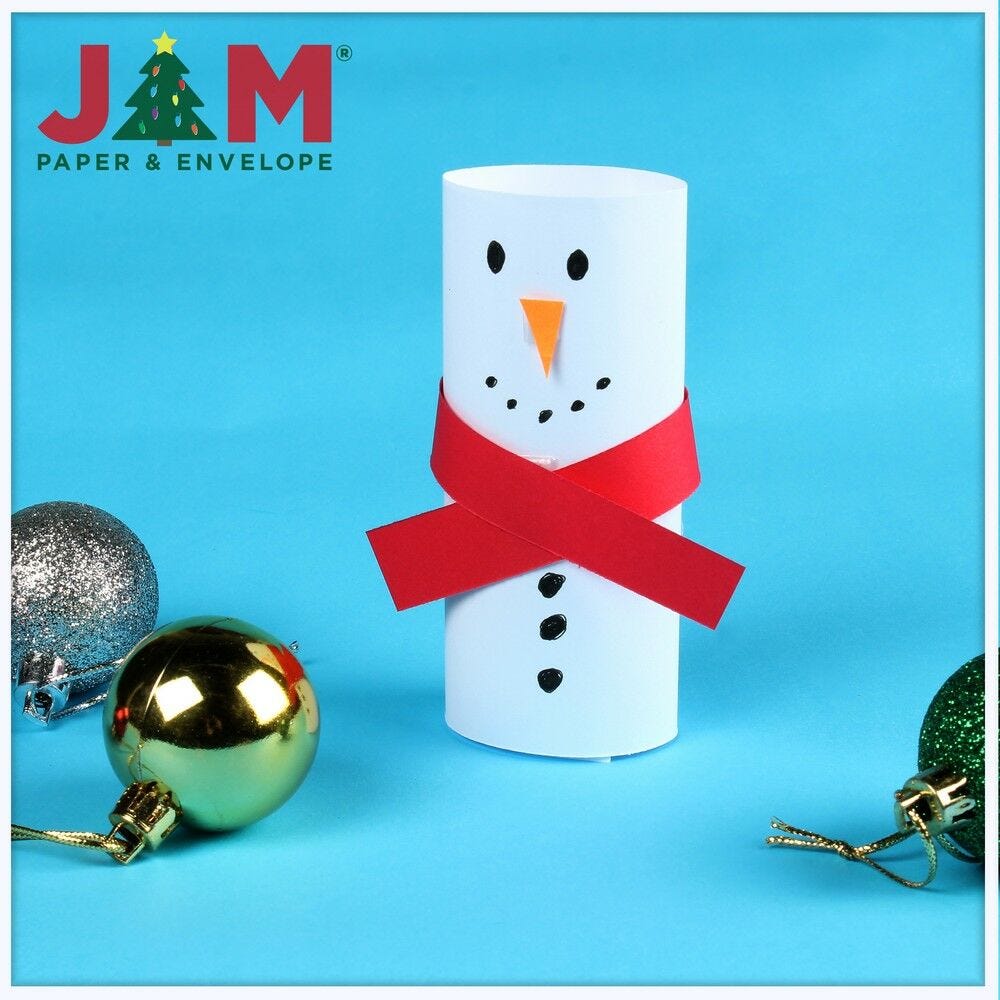 Steps
Cut a piece of white paper into a short rectangle (5x7 inches).
Roll up the paper hamburger style and tape it in the back to form your snowman body.
Now grab a colored piece of paper, it can be any color you want, and cut a long skinny strand out for the scarf.
Wrap the scarf around and glue into place!
For the nose, cut a very small triangle from orange paper and glue it on the face.
For the finishing touches, take a marker and draw on his face and buttons!
Reindeer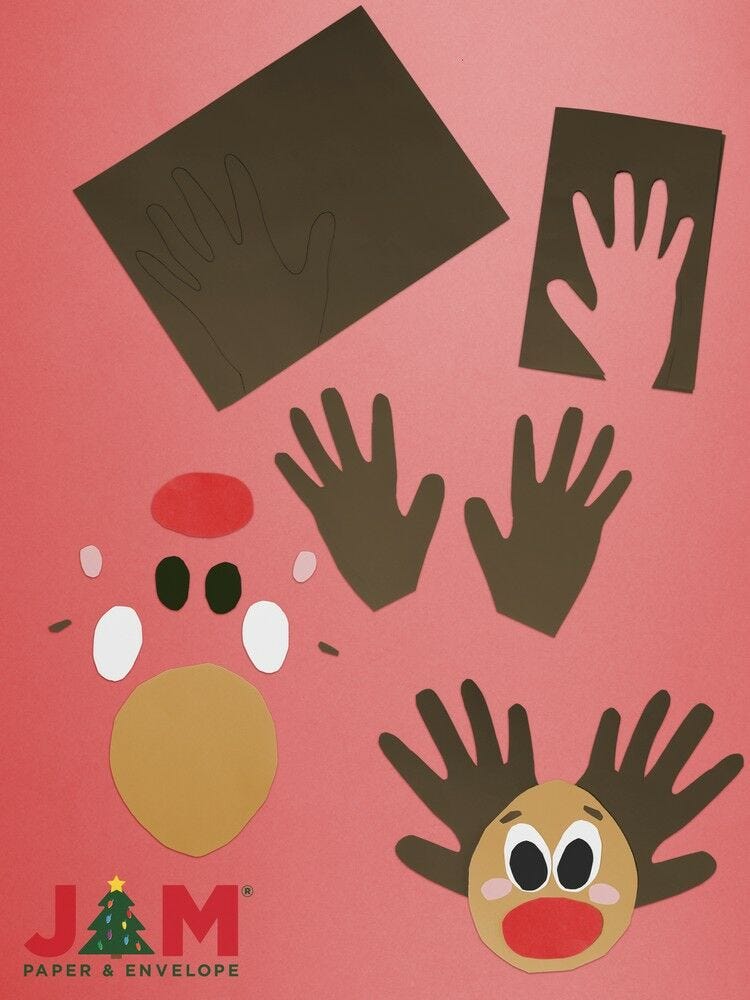 Steps
Take light-brown paper and cut out a medium sized egg shape.
Now trace your hands on a dark piece of paper and cut them out for two antlers.
Glue the antlers on the back of the head so they peak out the top.
For the nose, you're going to want to trace a red oval that is almost the width of the head and glue it towards the very bottom.
To give your Rudolf a nice rosy blush, cut two small ovals from light pink paper and glue them on either side of the nose.
Next, take white paper and cut out two long ovals for the eyes. To make the pupils, do the same thing but make the ovals smaller out of black paper.
Glue the eyes into place, make sure the black ovals are on top of the white ones.
Last but not least, cut our two skinny eyebrows and place them however you want above your eyeballs to give him a customized expression!
Elf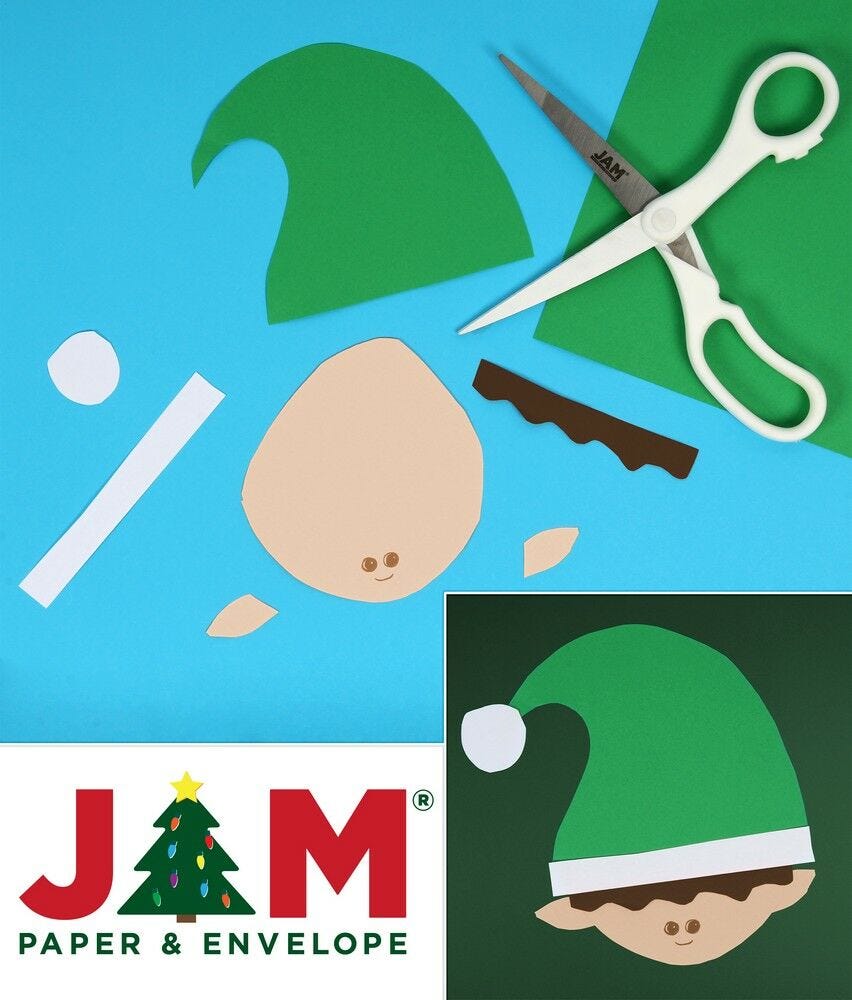 Steps
Take any form of skin colored paper (there are so many to choose from!) and cut out an oval.
Next, take a nice green colored sheet of paper and as best as you can, trace and cut out a drooping hat shape.
For the bottom of the elf hat, cut a long skinny rectangle and glue it to the bottom of the elf hat.
Before gluing the hat to the face, you're going to want to add hair. So use any color you like and cut out what would be a rectangle the size of the bottom of the hat, but make one side squiggly.
Glue the hair towards the bottom of the face and then the hat on top, so it sticks out.
Then cut out some pointy ears and glue them on the back towards the sides.
Finally take a marker and draw on any type of face you want to give him/her.
We hope this tutorial brought you smiles this holiday! It's JAM's goal as a company to provide you with quality products and amazing ways to use them. Make sure to follow our blog, Instagram and Pinterest to get the scoop on our latest new crafts and items! Don't forget to leave comments down below. We'd love to hear how these DIY: Christmas Crafts for Kids worked for you this year! And if you have any suggestions don't be shy, we're all ears!