Father's Day is quickly approaching and I bet you're starting to scramble to find the perfect gift and of course, the perfect card. Why don't you try this DIY card for Father's Day to show Dad how much you care! Instead of getting him a boring old tie, impress him with your origami skills and get folding!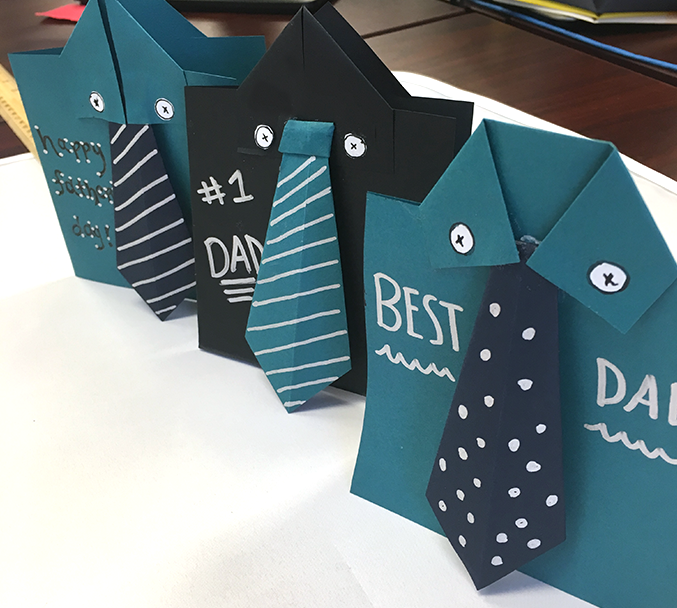 Supplies:
1. Two different colors of paper or cardstock
2. Scissors
3. A ruler
4.  A glue stick
5. Pens, markers, crayons, buttons, etc. to decorate with
Step 1
Pick your color paper or cardstock that you want to use for the shirt. Holding your paper vertically, fold it from left to right. Fold again from top to bottom and then cut right down the middle. You should have two equal size cards, so you can actually make two cards out of this! Or, if you're like me, you have a spare to use when you mess up.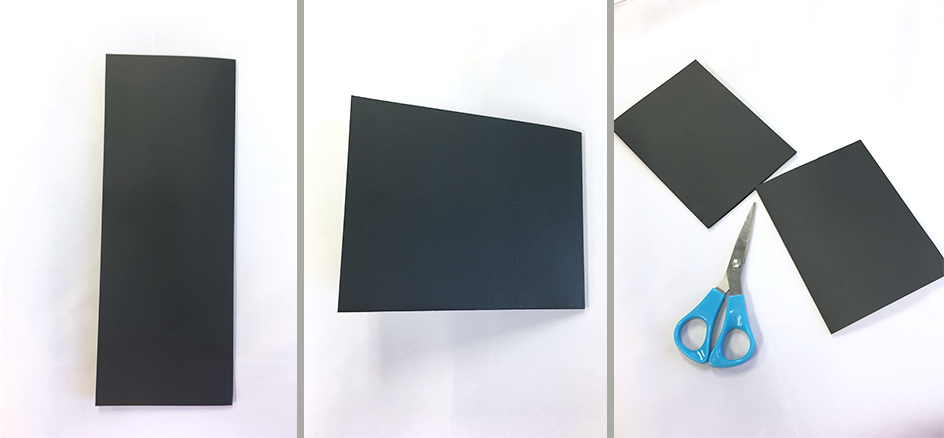 Step 2
Hold the fold to the left and make two cuts an inch down from the top and an inch from each side of the paper. That sounds confusing, so just use the picture as a guide: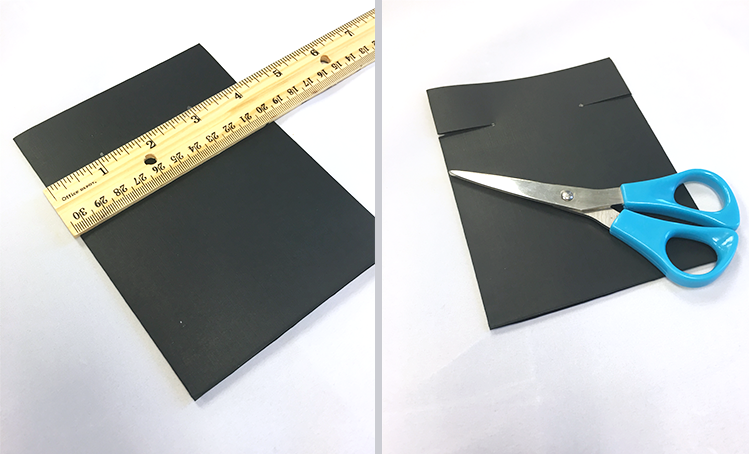 Step 3
Fold the flaps inward to make the collar. After you fold them down, you're going to have to cut the back flaps off. Cut the right one off, and then cut the fold of the left one to create two flaps. Cut the back one of that side off too. Now you can open the card!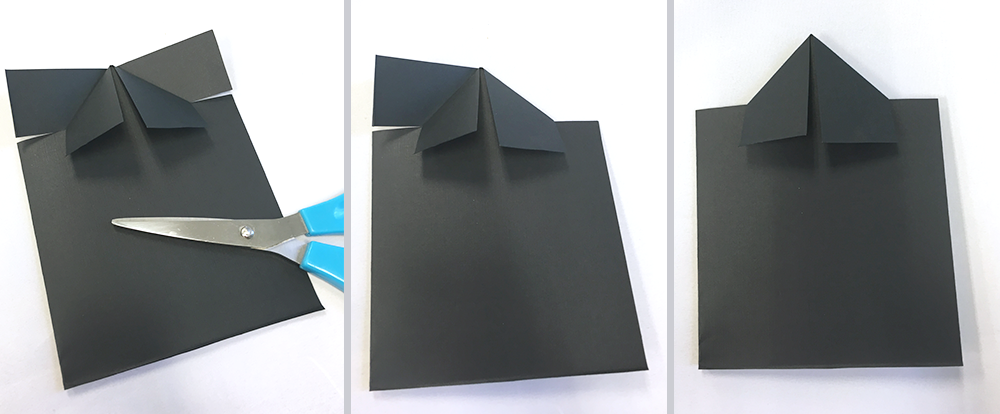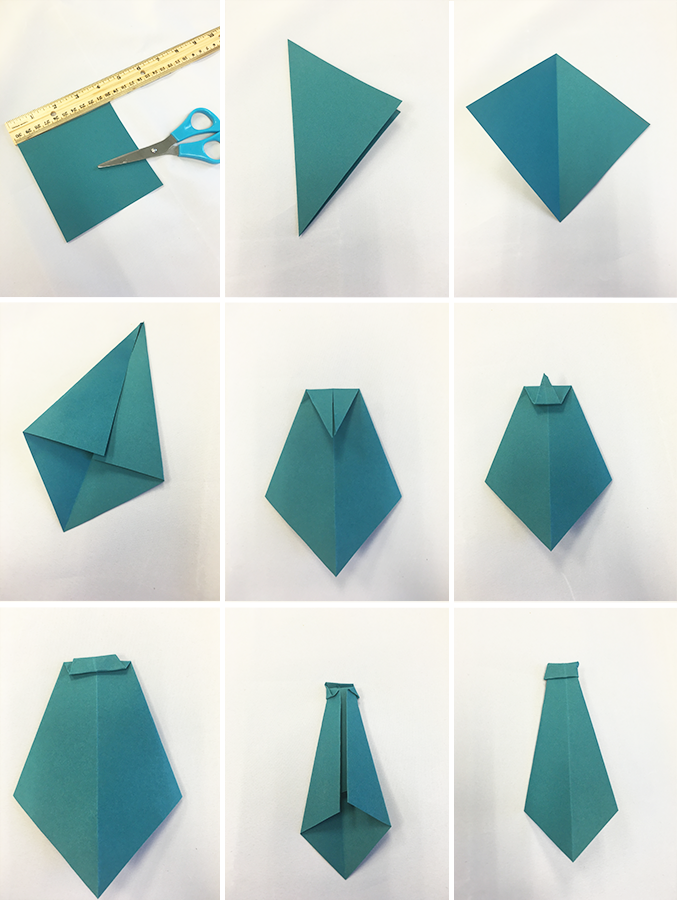 Step 4
Now it's time to make the tie! Using your other color paper or cardstock, cut a 4" x 4" square. Fold that square diagonally.
Turn your paper over and fold each side in on a diagonal. Your paper should sort of resemble a paper airplane.
Flip your paper back over and fold the top point about halfway down the front of the tie. From there, you're going to fold that tip upwards to the top and fold any excess over the top of the tie. Again, that sounds confusing, so hopefully these reference pictures help!
Flip your tie over one again, and you're going to fold the sides in on a diagonal again, just like you did before. Ta-da! You now have your tie. But you're not done just yet!
Step 5
Now it's time to attach your tie to the shirt. First, glue down the collar, and then glue your tie right on top! I cut out some white circles and made them buttons for the collar, but that's totally optional. I also decorated the tie and the card when everything was glue down, but again, that's optional.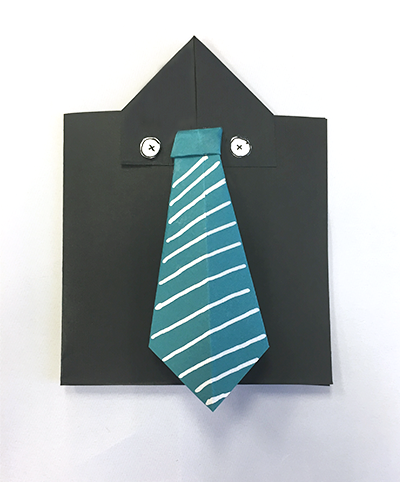 And there you have it! A cute, little shirt and tie DIY card for Father's Day for your #1 Dad! We love it, hope you love it, and know that Dad will totally love it! Happy Father's Day!