DIY: Bridal Shower Broken Mirror Craft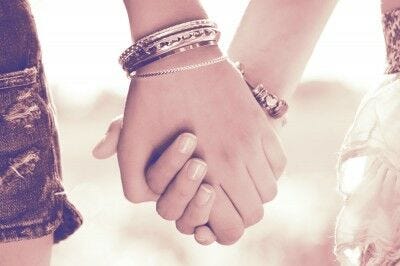 You're her eyes, nose, ears, arms, legs, and memory. You finish each other's sentences and know what she's thinking before she even thought it. You've pulled fire alarms in high school, pulled all-nighters in college, and now you're helping to pull off her wedding. You're soul sisters! No wonder she chose you to be her maid of honor. But now she needs you more than she's ever needed you before. With all of the wedding chaos going on, her bridal shower has to be a dream. Decorations can be tricky but I've got the perfect idea…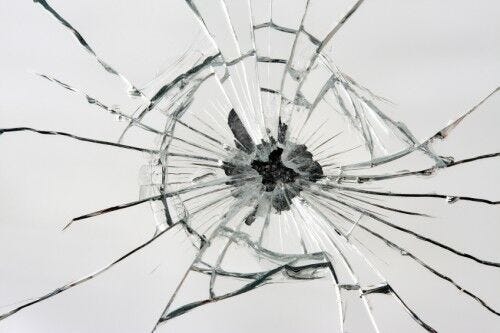 Not too long ago I did the unthinkable! I broke my beloved mirror. It shattered into a million pieces along with my good fortune. I've desperately been trying to think of ways to reverse the seven year curse and finally thought of exactly what to do! We make our own luck, right? Well, luckily my mirror can be used as a frame. So I've decided to insert silk flowers into it. They represent friendship, love, and express one's gratitude. And growth, new beginnings, and forgiveness? Hopefully the mirror Gods will have mercy on me!
Anyways, this broken mirror craft is innovative and anything filled with flowers is wedding worthy. It's a great fit for a garden themed bridal shower and you can use several to decorate the walls. I'm sure the room will be covered with pictures of the soon-to-be bride and groom so why not mix it up a little bit? The bride will be overwhelmed with joy when she sees how handy you've become.  If you don't have a broken mirror you can also use a picture frame. Your best friend is getting married the sky is the limit!
What You'll Need
Mirror or Picture frame
Silk Flowers
Tape or glue
Step #1
Pick a mirror or frame with a base. If you do not already have one, use cardboard or even paper.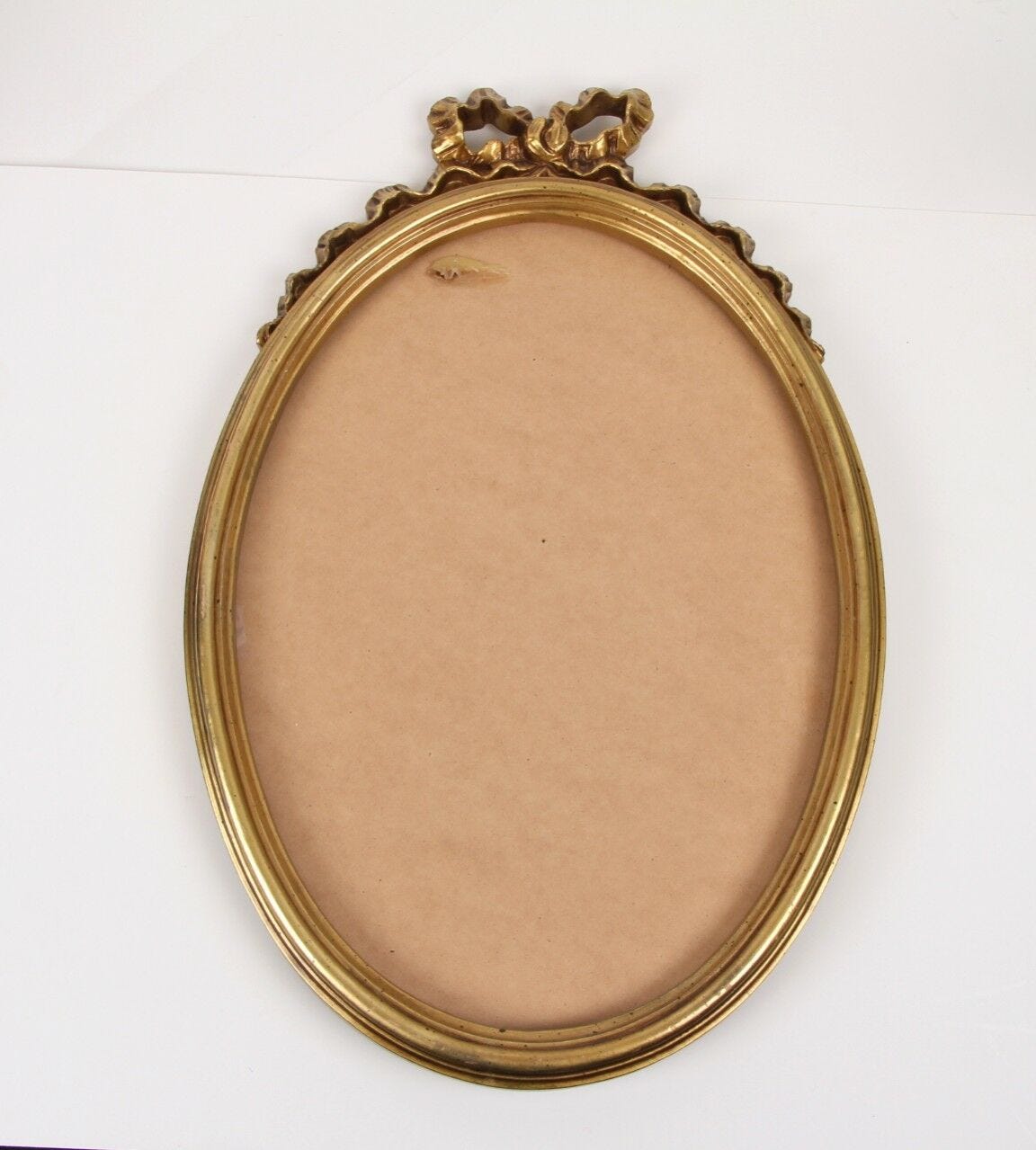 Step #2
Arrange your silk flowers inside of the mirror before taping or gluing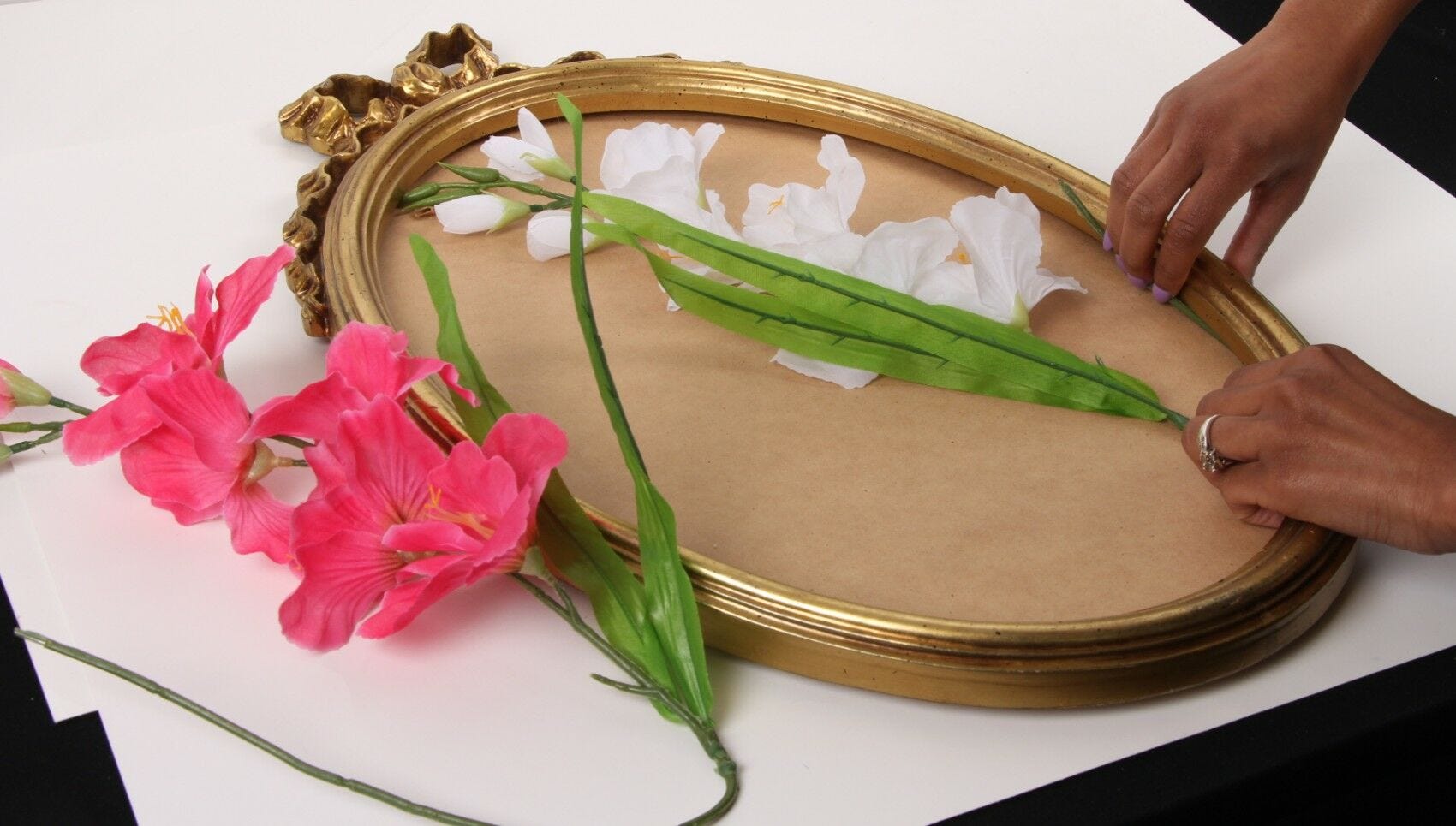 Step #3
Once you are satisfied with your assortment, tape or glue the flowers. I used tape so it isn't permanent, allowing me to use it for other projects.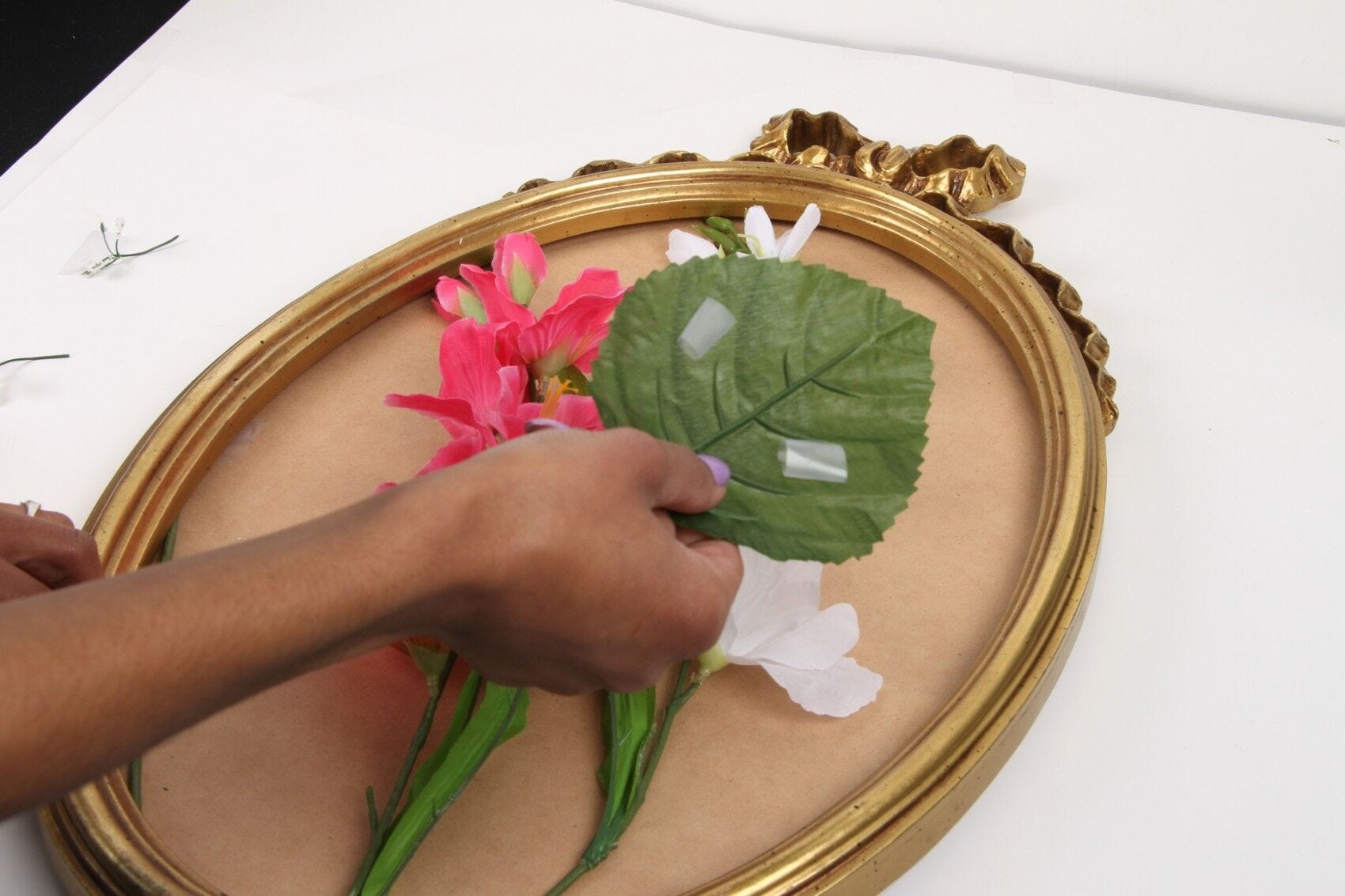 Almost there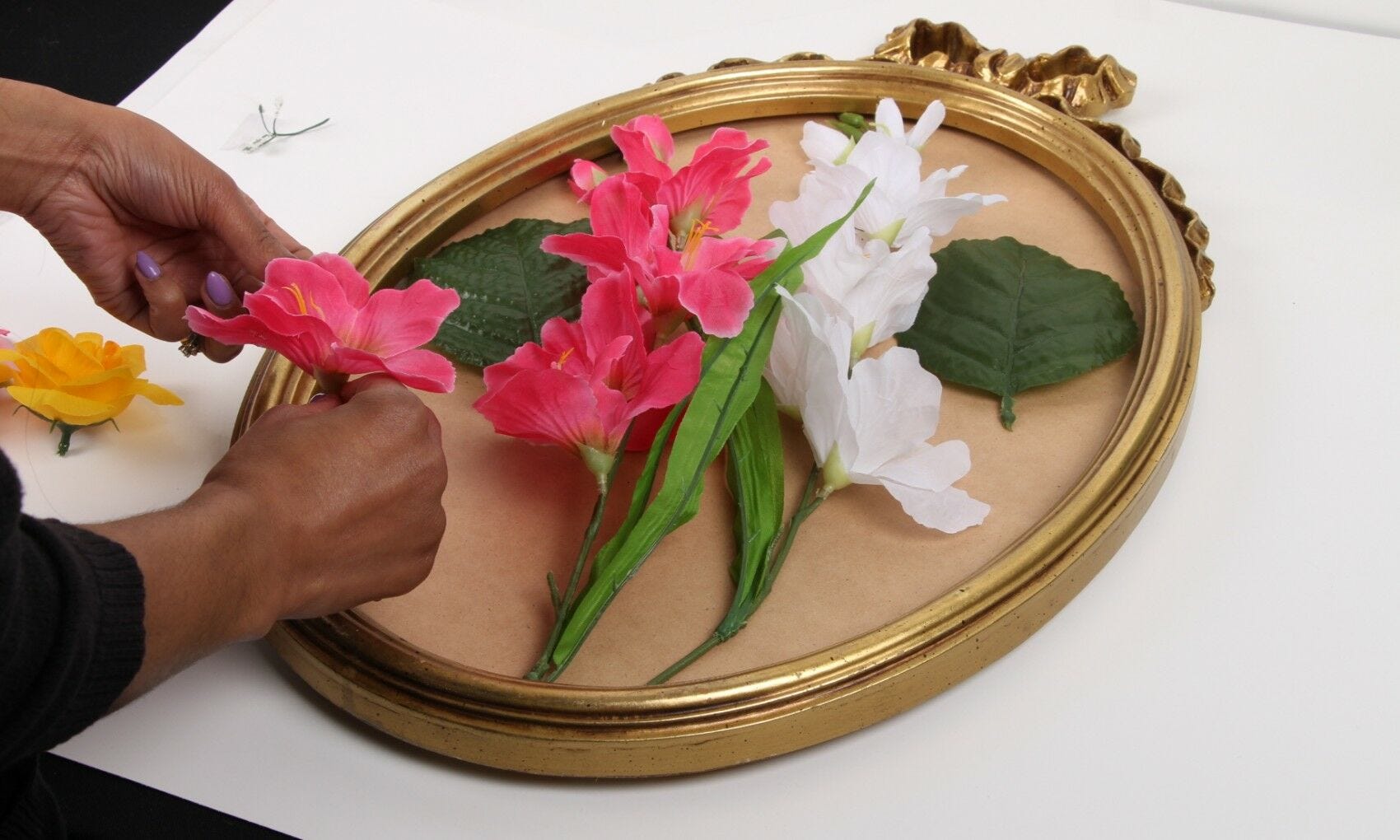 All done!