Christmas Card Idea for Grandparents - Santa Card
To many kids, grandparents are like their second parents.  This Christmas card idea for grandparents is the perfect way for your little ones to show grandma and grandpa how much they mean to them. It's easy enough for your kids to make on their own so their grandparents know it's from the heart.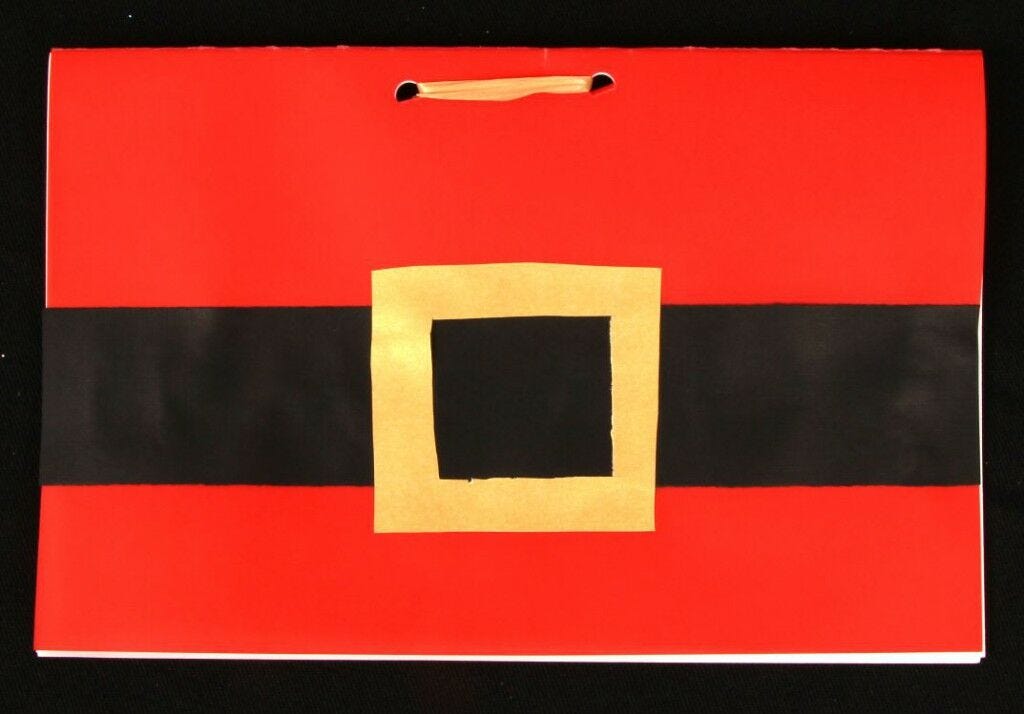 Materials
Primary Red Translucent Vellum Paper

(8 1/2 x 11 43 lb cover)
Strathmore Bright White Linen Recycled Paper
Black Linen Paper
Gold Stardream Paper
Oatmeal Wraphia
Hole Puncher
Glue & Scissors
Calligraphy Pens
Step One - Create the Card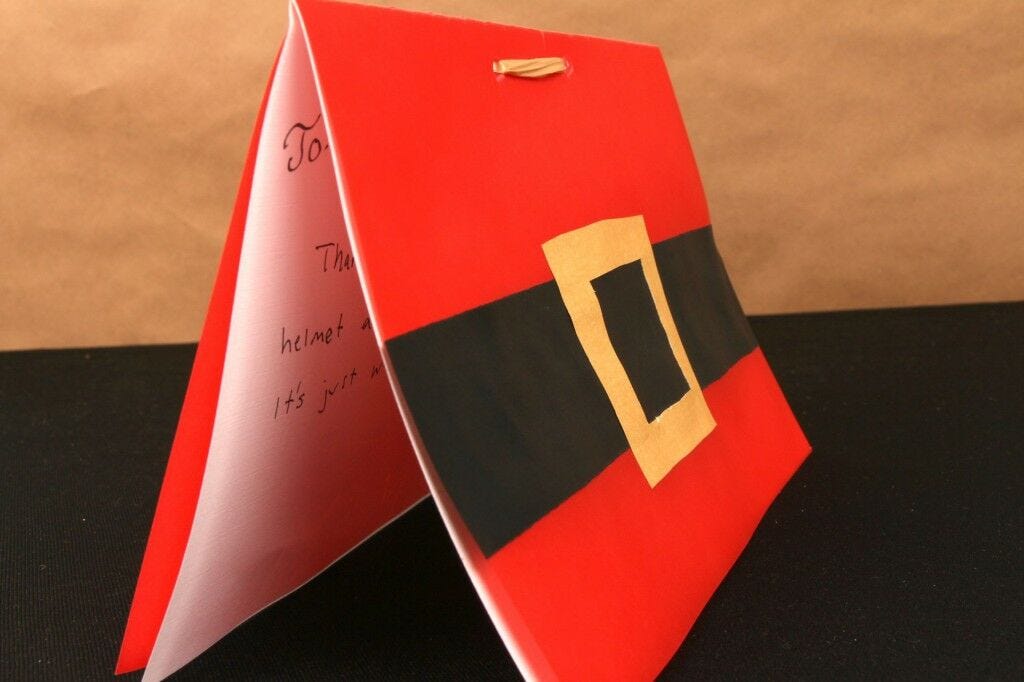 Take your primary red translucent vellum cardstock and carefully fold it horizontally in half. Next, fold the Strathmore bright white linen paper horizontally in half as well. Place the white linen paper inside the red vellum. Next, take your hole puncher and punch two little holes at the top center about 1" apart. Lastly, take a small piece of your oatmeal wraphia and tie the paper together with a little knot. Now you have the base of your card.
Step Two - Creating Santa's Buckle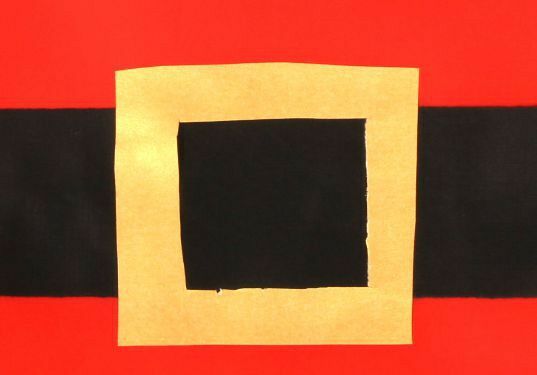 To create Santa's buckle, take your black linen paper and cut a strip
 1 3/4"
wide and 8
1/2"
long. This will be the black belt. Next, take your gold Stardream paper and measure out a square
2 1/2"
on all four sides. To make the cutout center, measure in
1/2"
on all sides and sketch out a smaller box. Taking a scissor or a score tool for paper, score the edges of the smaller box. Carefully cut out the center box. First glue the black strip of paper on the center of the already folded card. Lastly, take your gold square buckle and place it at the center of the black belt.
Step Three - Write a Loving Message
Taking a calligraphy pen write the To: and From: for your child. It doesn't matter what size calligraphy pen, we used the 3.5 pen, but you can find the perfect size or color from our big selection of pens
here
. Finish the card by having your child write their own holiday greeting to their grandparent. It has a more personal touch when it's written in their own handwriting (unless of course they are too young to write, then feel free).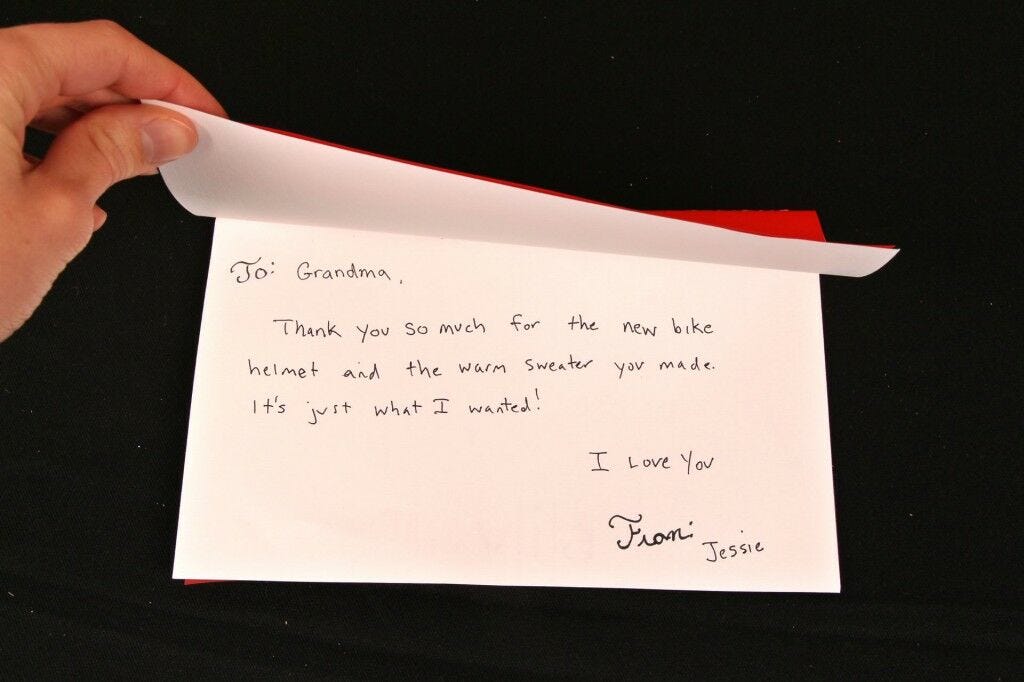 The last and final step is to put the finished card into a
JAM Paper envelope
!  We suggest white to counter balance the bright red vellum paper.