7 Clever Office Supplies You've Been Missing Out On!
Every day you go to work and start your routine. You pour yourself a cup of coffee, answer the phone on its second ring, make new memos and crumple up the old ones.... But wouldn't you want office supplies that could perk up your day and compliment your playful personality? Check out clever office supplies that'll make you excited to come to work and fulfill daily tasks. After you see these, you'll be wondering how you've managed to live without them for so long!
---
Birdie Letter Opener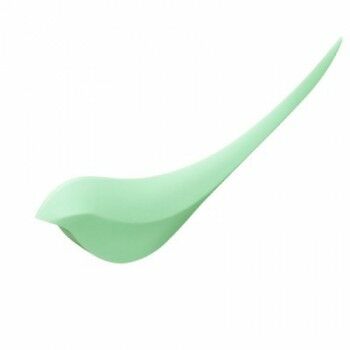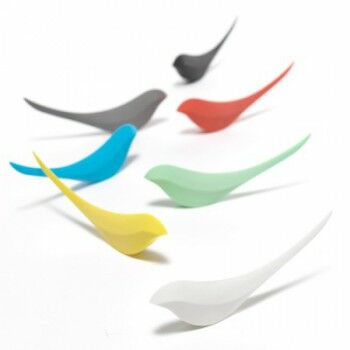 How many times have you accidentally ripped important mail up since your letter opener was nowhere to be found? Enhance your office with these precious birdie letter openers, they're decorative and functional.
---
Dine Ink Utensil Set
[caption id="attachment_10229" align="aligncenter" width="499"]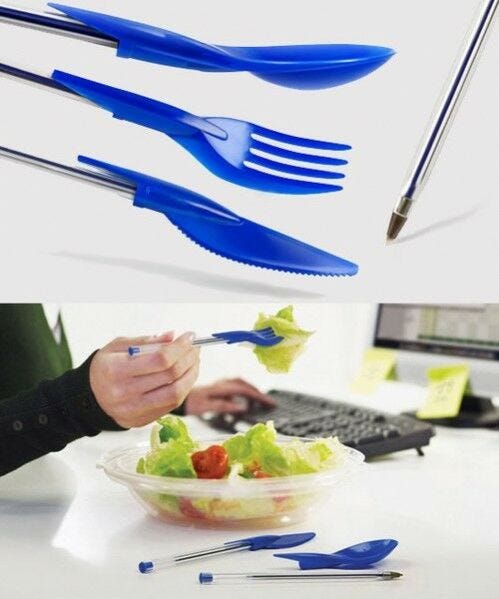 via
Under Construction
[/caption]
I can tell you two things you will be doing at work today: writing and eating. For workaholics who can't leave their desks and tend to forget their silverware, slide a fork or spoon on any of your pens and eat up! What's the point of constantly buying disposable eating utensils when you can have irreplaceable ones?
---
 Roller Sticky Notes
[caption id="attachment_10232" align="aligncenter" width="580"]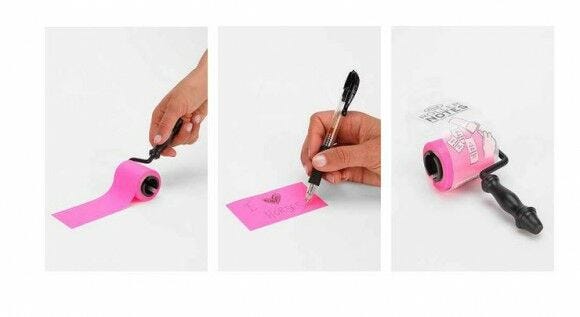 via
Urban Outfitters
[/caption]
Okay, this is just cool. Get a little play time in when writing reminders to yourself or for very much needed doddles.
---
Like/Dislike Stamps
[caption id="attachment_10243" align="aligncenter" width="500"]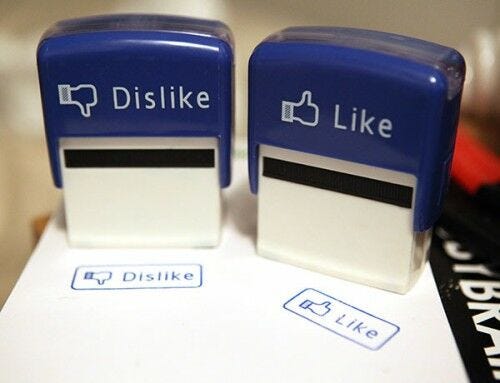 via
Dobby Brain
[/caption]
For those who find it hard to leave the virtual world, welcome Facebook in to your physical existence with these like/dislike stamps. Use them as a fun way to communicate with coworkers on painful conference calls or just stamp things you like or dislike for the heck of it.  Holiday card from your bestie-- Like! Car insurance bill-- Dislike!
---
Camel Memo Holder
[caption id="attachment_10234" align="aligncenter" width="500"]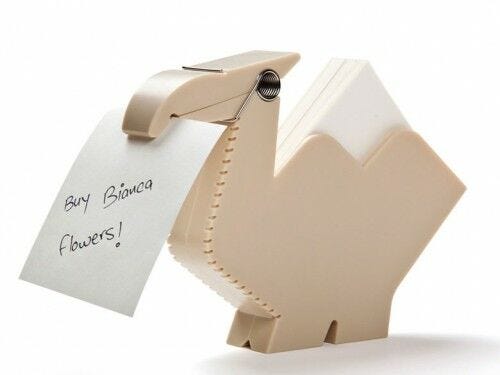 via
Dandy Candy
[/caption]
How cute is this memo holder? It carries small paper notes like a trooper and your most pressing task will always be right in front of your eyes.
---
USB Desk Fan
via Amazon
I was blown away when I saw this USB powered desk fan. Now you can comfortably cool down without having to struggle looking for a close outlet.
---
Piano Calculator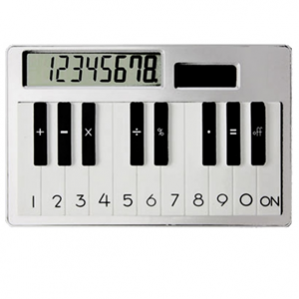 Last but surely not least, this piano themed calculator. This is so creative and chic. I would use this just to add 2 + 2! Seriously, whoever says they wouldn't have a blast punching numbers on this tiny piano should reevaluate their idea of fun.
You're desk could always use some sprucing up so keep things interesting!