6 Crazy, Creative, and Handy Ways to Use Paper Clips
Here are some crazy ways to use paper clips:
1. Make a Paper Clip Necklace or Bracelet
Sure, your accessory may not exactly look like it came from Kay Jewelers or Zales. But it'll still look pretty cool! And who could ever say that they have the same one as you?
2. Opening the SIM Card Slot on Your iPhone
We've all been there at one point or another. For whatever reason, you need to remove your phone's SIM Card or reset an electronic. You grab the nearest pen, but to your disappointment, it just isn't slim enough to do the trick. Well, fear no more! The paper clip has got you covered.
3. The Standing Paper Clip Organizer
These paper clips offer that chic, rustic look while still doing what they do best... holding paper! With this neat standing organizer on your desk, you can be sure to keep a watchful eye on all your important papers and receipts.
4. Hair Clip
Now, I'm not saying that this is the most stylish option out there. But for the ladies who need to keep their hair out of their faces in a pinch and don't have any other options, a paper clip is sure to get the job done.
5. Let's Not Forget this Bookmark Post From a Few Months Ago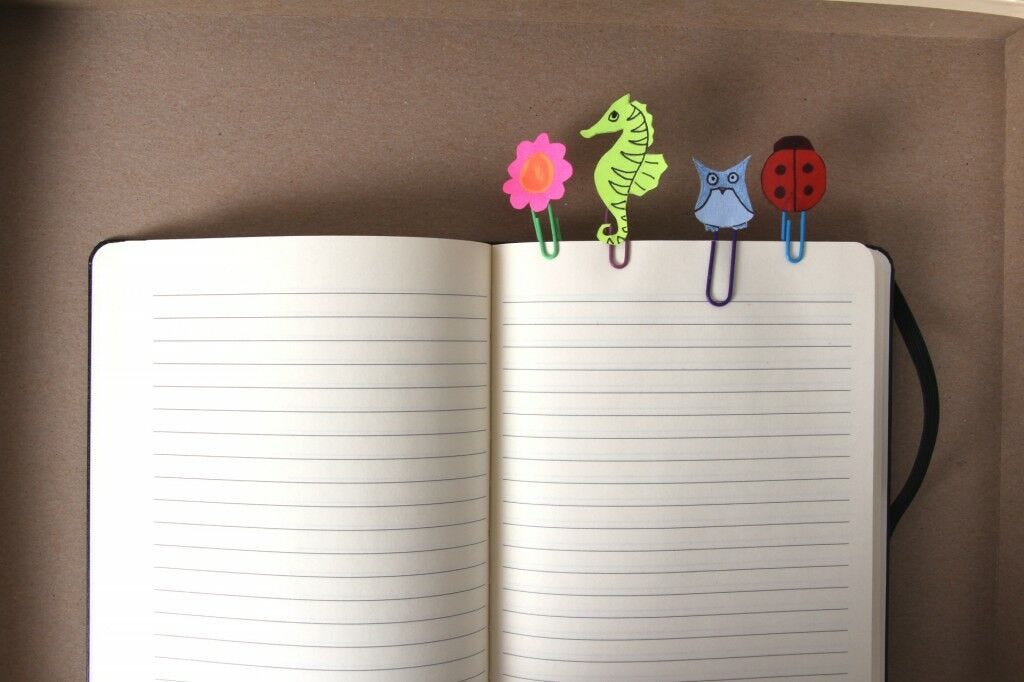 6. Zipper Substitute
It just makes things easier.
7. Holding Paper Together
Gotcha! Notice the article was titled 6 creative uses, not 7.
Thanks for reading our post on the different ways you can use paper clips! Leave a comment if you learned something useful!
---
Edited by Dana Kim on 3/31/2020.