5 Holiday Wrapping Trends to End All Wrapping Trends
Tasteful touches of nature
From pine cones to balsam, the great outdoors is filled with so many raw materials that would make for the perfect gift wrapping this holiday. Running out of luck at your local craft store? Shopping on a budget? Simply take a stroll around your yard and see what you can find.
The best part about this wrapping idea? It's completely free of charge! Just make sure to properly clean your things before use.
 Below, we matched the simplicity of this nature trend with our black and white matte wrapping paper. So chic!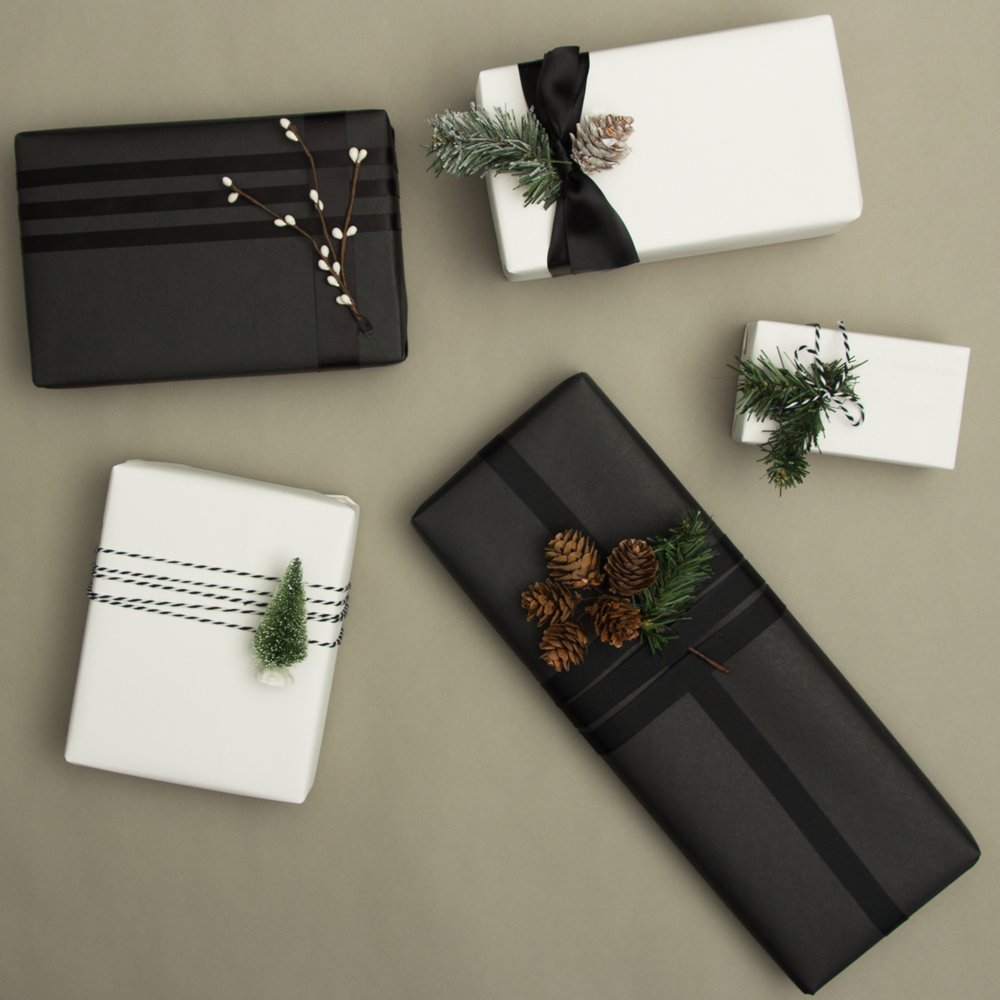 Black Matte Wrap | White Matte Wrap | Baker's Twine | Satin Ribbon | Grosgrain Ribbon
Red-and-green is SO last year
Okay, so not everyone will get behind this trend, but you should definitely try it out. Change things up this holiday season and throw the class red-and-green out the window! Instead of red, opt for pink. Instead of a normal green, choose teal or lime.
The gift wrap on the top left is my personal favorite.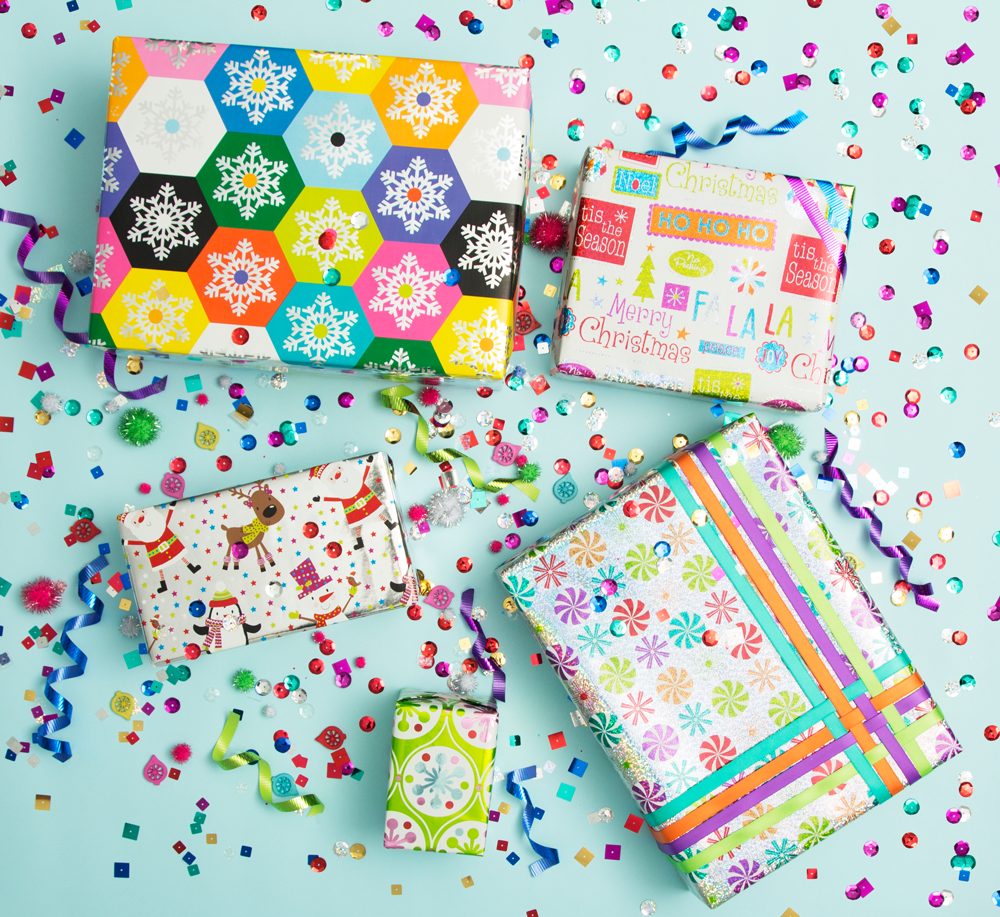 Christmas Wrapping Paper | Satin Ribbon | Curling Ribbon
Oooo, so kraft-y!
A lot of experts are taking a subtler approach to holiday wrap this year, and we're with them 100%. After all, our Kraft wrapping paper sets are our bestsellers. There are so many gift wrap ideas you can combine with simple brown paper packaging! Kraft Wrapping Paper Sets | Kraft Gift Tags | Satin Ribbon | Gift Bows | Elastic String Ties | Wraphia
Personalization + stamps = WIN
This year, people are letting go of handwritten to/from labels on their Christmas gifts (aka the hints our children don't need) and stamping away instead! Use a stamp to press your child's name on one of our gift tags to get that cute, DIY look. Christmas Wrapping Paper | Gold Foil Wrap | White Gift Tags | Elastic String Ties
Who ties the knot anymore?
You know what else is out? Tying the knot! That's right, tying ribbons into bows is no longer "in". Weaving is the new giftwrapping trend that's taking over. And we're thanking the gift-wrapping gods for that! Say goodbye to all those times you spent worrying whether your bows were tight enough, too lopsided, droopy, or just plain off.
Weave as many ribbons as you want, from top to bottom or from bottom to top. With our amazing variety of colorful ribbons, you'll be able to complement any gift wrap you choose. Christmas Wrapping Paper | Satin Ribbon 
There you have it: 5 holiday wrapping trends to end all trends. Comment below on your favorite. Or, even better, show us your OWN creations by using #jinglebelljam across all socials!
Instagram | Facebook | Pinterest | Twitter
---
Edited by Dana Kim on 3/24/2020.