5 Crafty DIY Book Covers
Back-to-school season calls for book covers! It's important to cover your textbooks to protect them from getting damaged, but you don't have to spend a fortune on store-bought covers to keep books safe. Check out our 5 unique ways to make DIY book covers that will save your wallet.
Kraft Paper
Book City Jackets may have skills when it comes to making kraft paper book covers—but you can, too! Get some kraft paper or paper bags and then personalize them by drawing designs or using stamps.
With paper bag book cover, you can finally doodle on your books without causing any damage!
[caption id="attachment_10130" align="aligncenter" width="500"]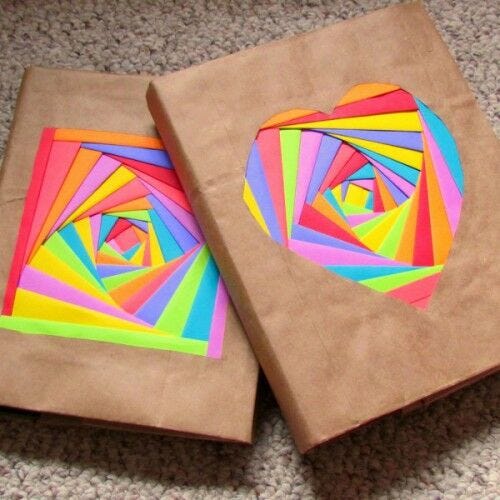 via
Suzy's Artsy Craftsy Sitcom
[/caption]
Ever think a brown paper bag could look so good?
---
Washi Tape
Textbooks aren't the only things you can cover. Get creative by decorating your notebooks and journals with bright, patterned washi tape.
via Lia Griffith
Jazz up your book design even more by adding stickers and ribbon to the mix.
via Soap Deli News
---
Denim
[caption id="attachment_10122" align="aligncenter" width="500"]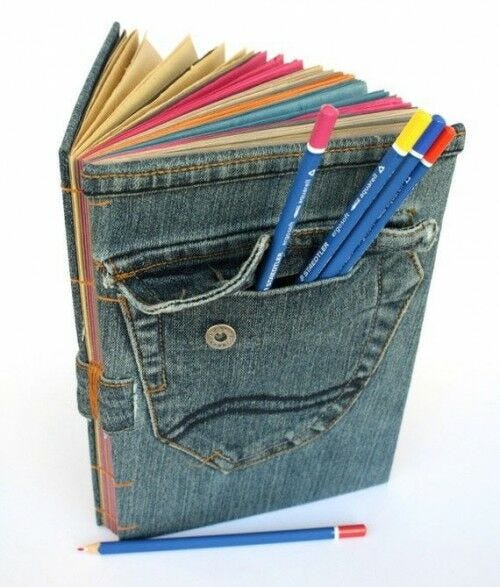 via
Pinterest
[/caption]
Jeans don't fit anymore? Re-purpose them as DIY book covers. Cut out the pockets and use them to carry pencils, erasers, paper clips, and other small items. Dress up your denim book covers with fabric paint and make cool designs.
---
Lace
[caption id="attachment_10132" align="aligncenter" width="500"]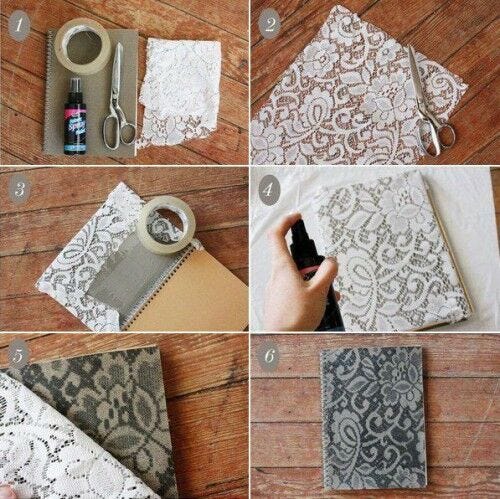 via
Vingle
[/caption]
Looking for something more feminine and sweet? Cover your book with lace! This book design is perfect for those who want really unique back-to-school supplies. It can even be used for wedding signature books.
---
Wrapping Paper
[caption id="attachment_10134" align="aligncenter" width="500"]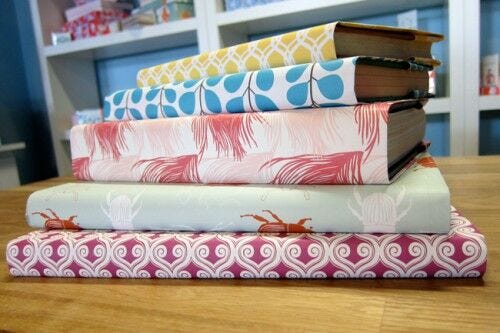 via
Smock
[/caption]
Finally, use your favorite wrapping paper to cover your books. Since it comes in so many different patterns and themes, you'll have unlimited options to choose from. Your biggest problem with this craft may be deciding which cover designs to choose.
Can't make up your mind? Assign one gift wrap design to each book.
How do you cover your books for school? Let us know in the comments below.
Thanks for reading our post about these DIY book cover designs. We hope you're inspired to make your own!
---
Edited by Dana Kim on 3/25/2020.